Apple Cinnamon Overnight Oatmeal is what happiness tastes like! Simple and delicious, what more could you ask for?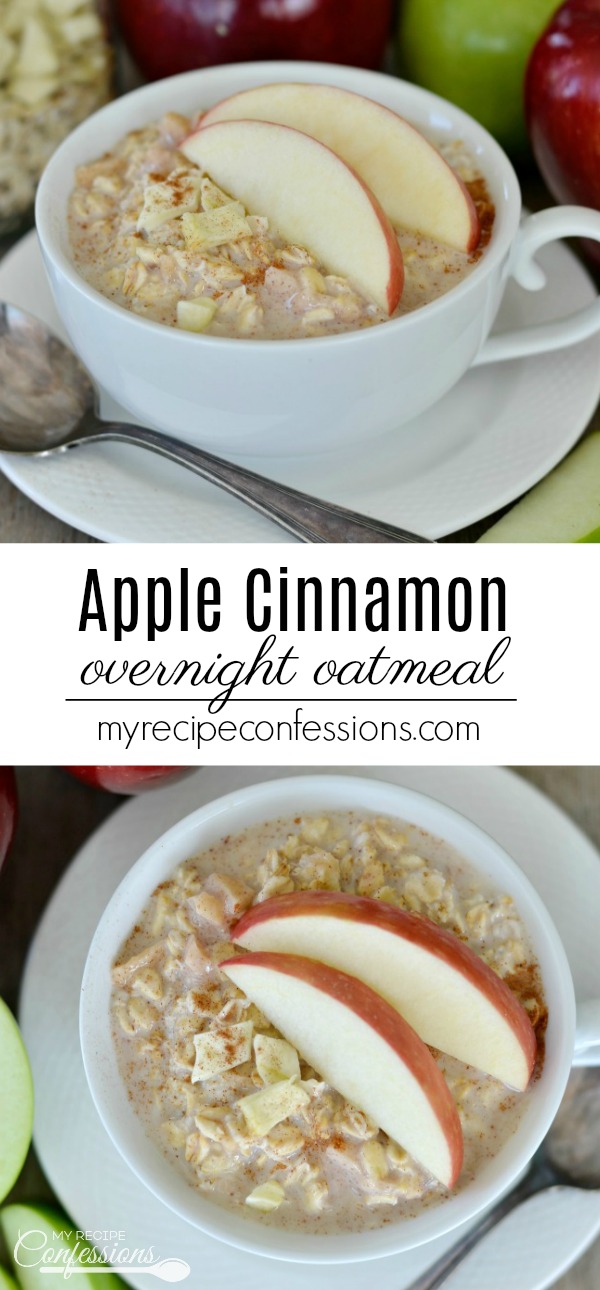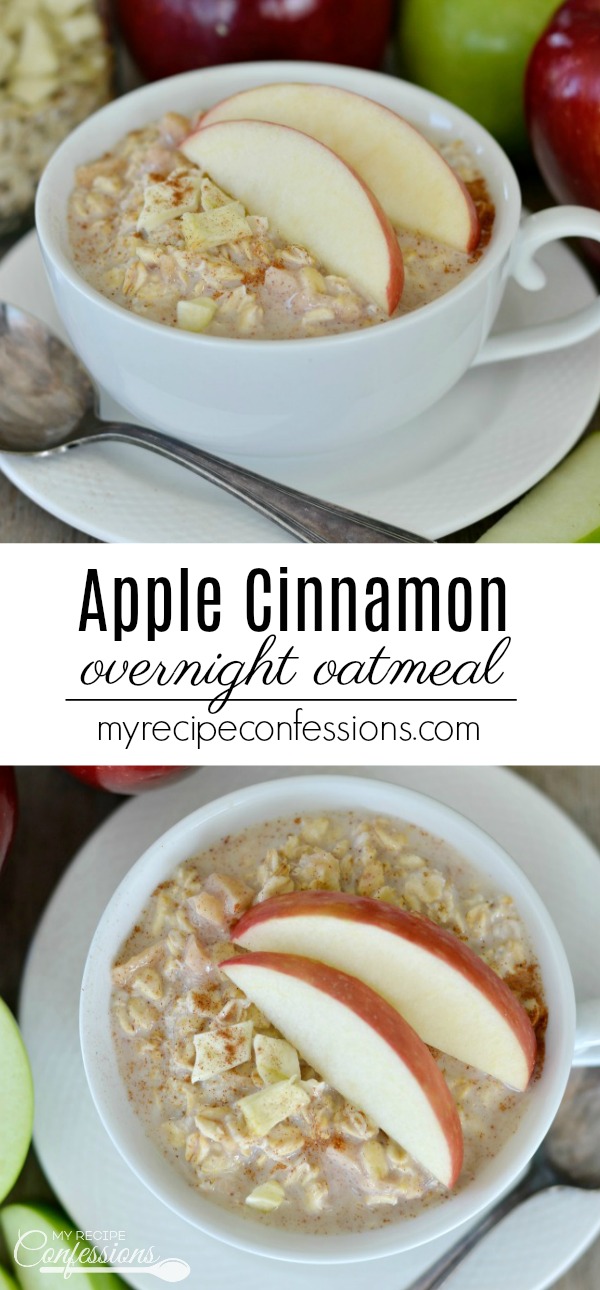 Apple Cinnamon Overnight Oatmeal is the difference between a good morning and a mediocre morning. How can you be grumpy in the morning when as soon as you get up your breakfast is already made for you? All it takes is some very minimal prep work the night before and as soon as you get up, breakfast is ready.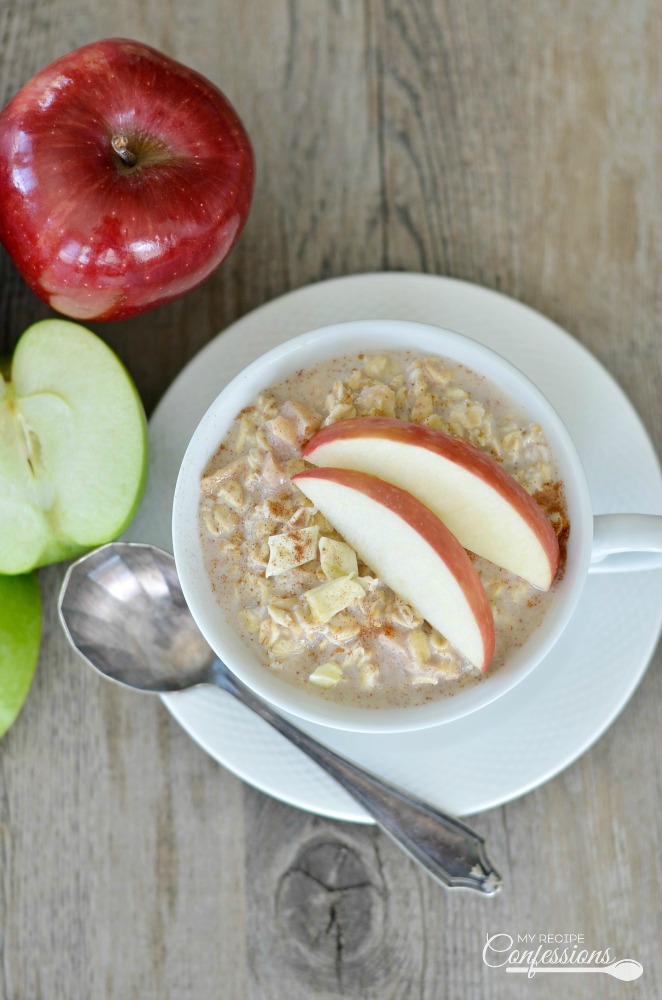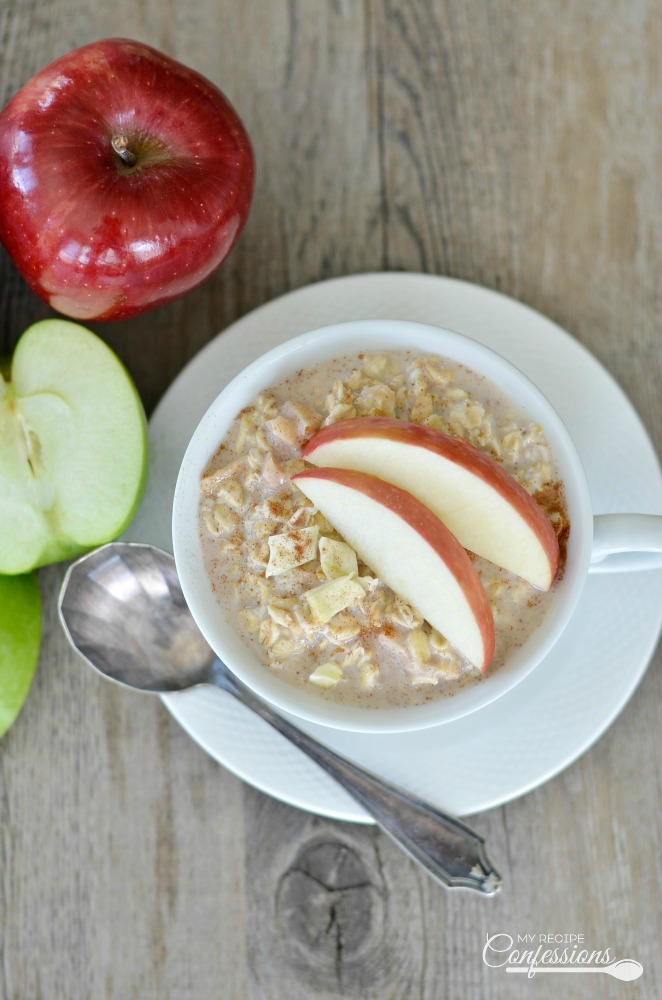 I haven't always been a fan of oatmeal, in fact when I was younger, I pretty much steered away from it. It wasn't until I was a little older that I gave oatmeal a fair chance. I wasn't wowed by it but I wouldn't turn my nose up at it either. I guess you could say we tolerated each other.
The first time I tried overnight oatmeal my mind was quickly changed. My sister Cynthia made some one night when we were on a trip. I was intrigued to say the least. I started looking for different recipes as soon as I got home. I tried a chocolate peanut butter recipe that was pretty good but it wasn't until I mixed up a batch of fresh peach overnight oatmeal that I knew I was hooked and there was no turning back.
My husband wasn't a big oatmeal fan either but when he tried the overnight oatmeal, he happily jumped on the bandwagon.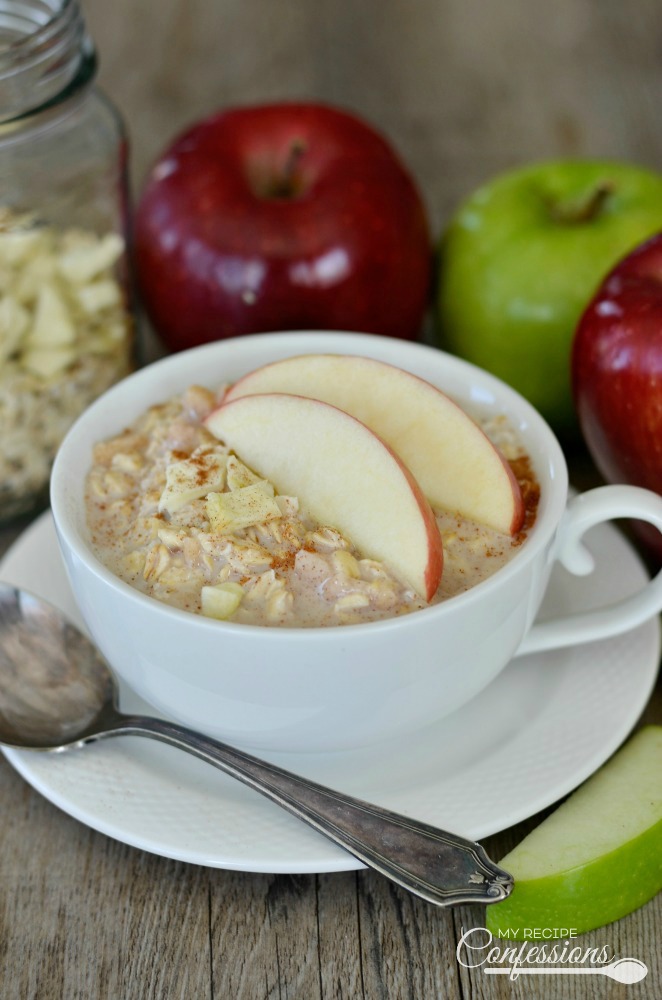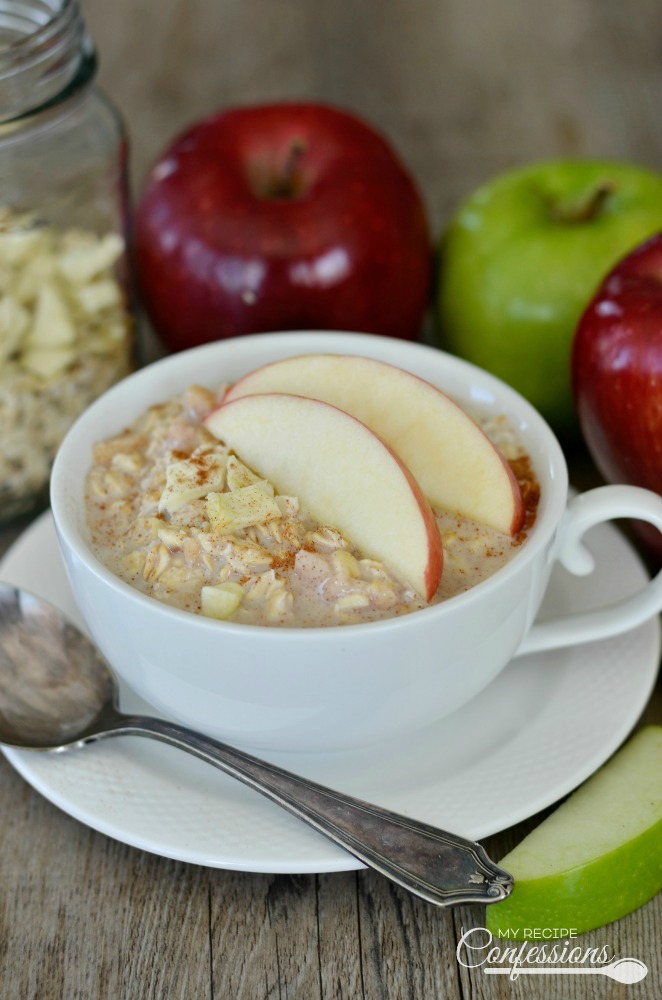 I can't seem to get over how vibrant and refreshing the apples taste in the oatmeal. The cinnamon and ground cloves gives the oatmeal a warm and comforting flavor that makes me want to go for a hayride and carve pumpkins.
You can enjoy this Apple Cinnamon Overnight Oatmeal hot or cold. I personally prefer it cold. I love how refreshing it tastes straight out of the fridge. One thing's for sure, this isn't your grandma's oatmeal!
With love from my kitchen to yours,
Carrie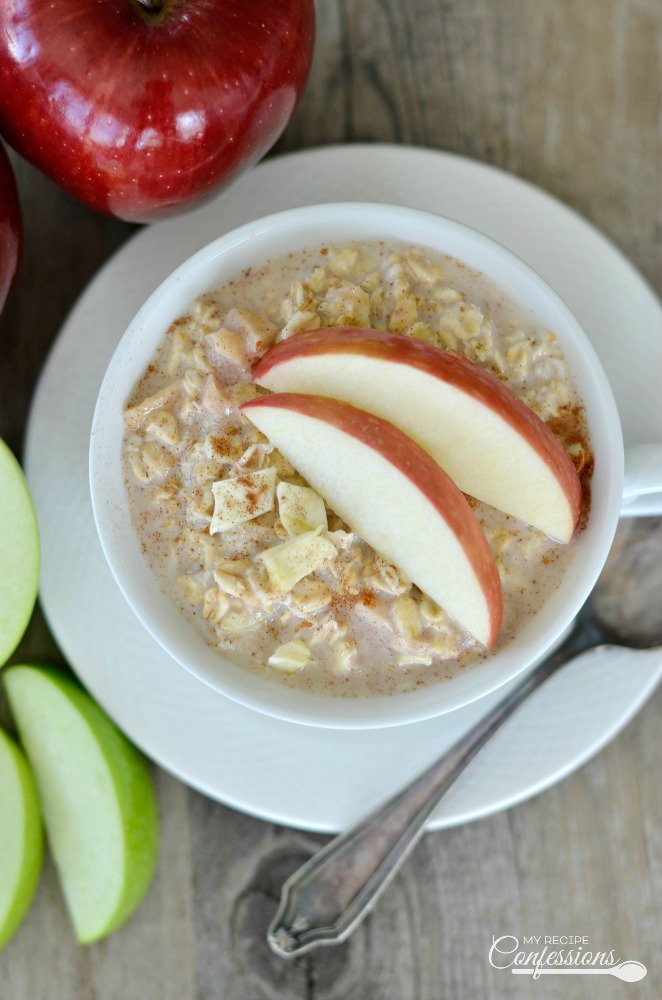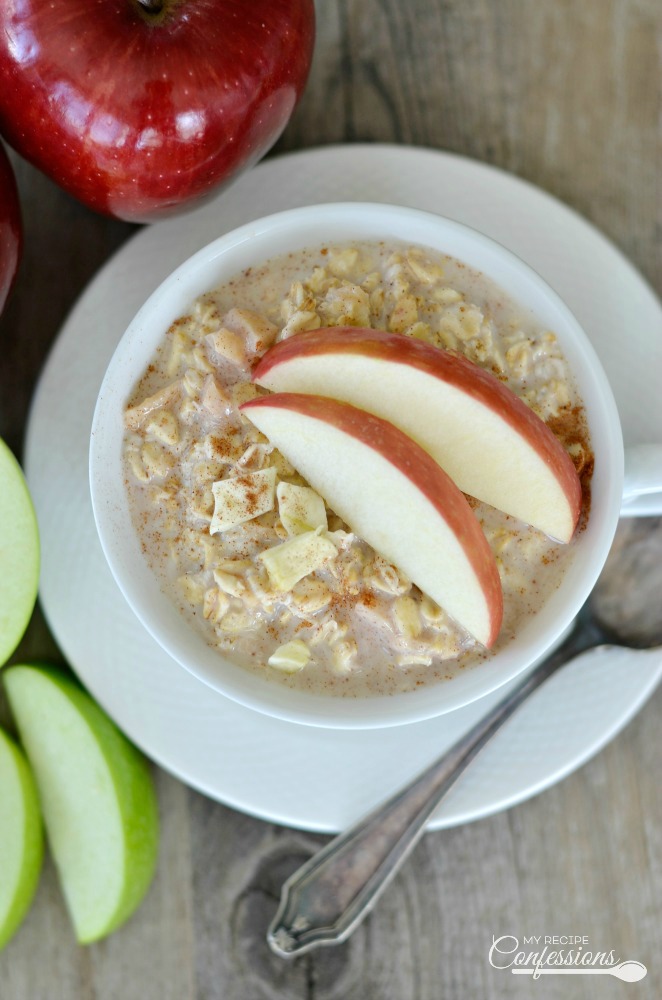 Apple Cinnamon Overnight Oatmeal
1/2 cup of old-fashioned oats
1/2 cup of milk
1/4 cup of light vanilla yogurt
1/3 cup of dehydrated apples, diced
1/2 tsp. of cinnamon
1/16 tsp. of ground cloves
Instructions
In a jar or container, layer all the ingredients and stir. Cover and place in the refrigerator overnight.
Place the oatmeal in the microwave for 45 seconds or until it is heated all the way through or enjoy the oatmeal cold. *I prefer the oatmeal cold.
Here are a few other recipes you might enjoy.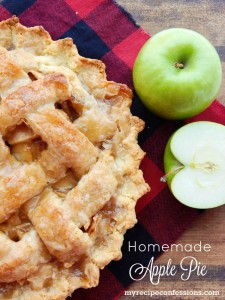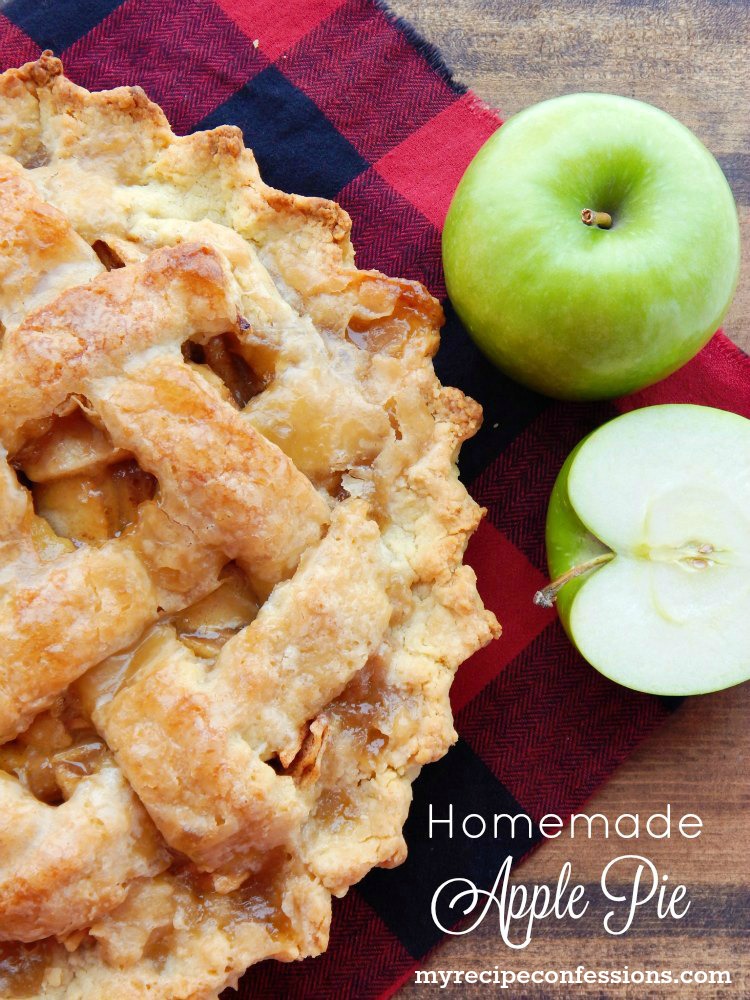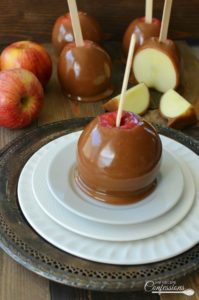 The Best Homemade Caramel Apples