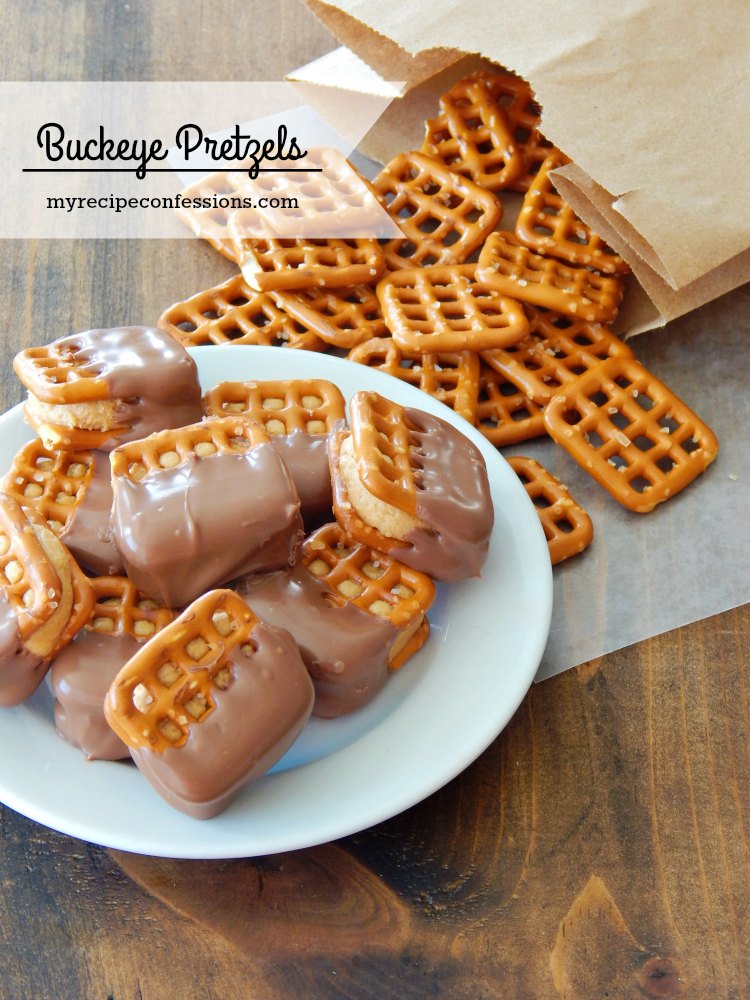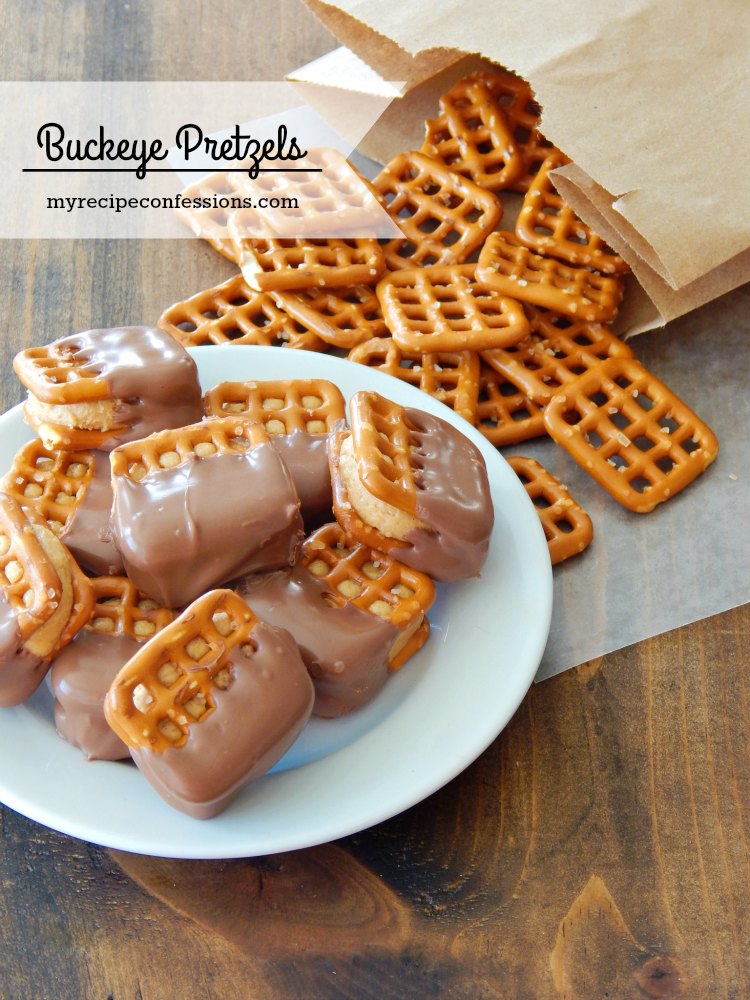 Peanut butter sandwiched between two pretzels and then dipped in chocolate pretty much sounds like Heaven to me. Not only are these Buckeye Pretzels drool worthy, they are a quick treat that can be whipped out in less than an hour. With all the holiday craziness coming up, anything quick and easy sounds perfect to me!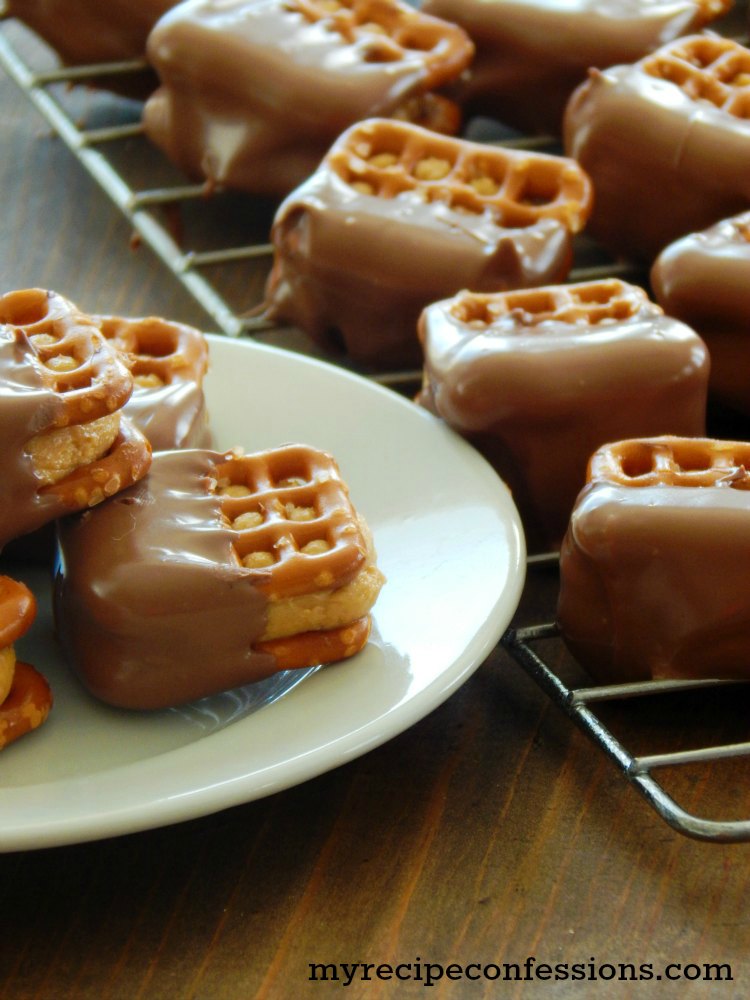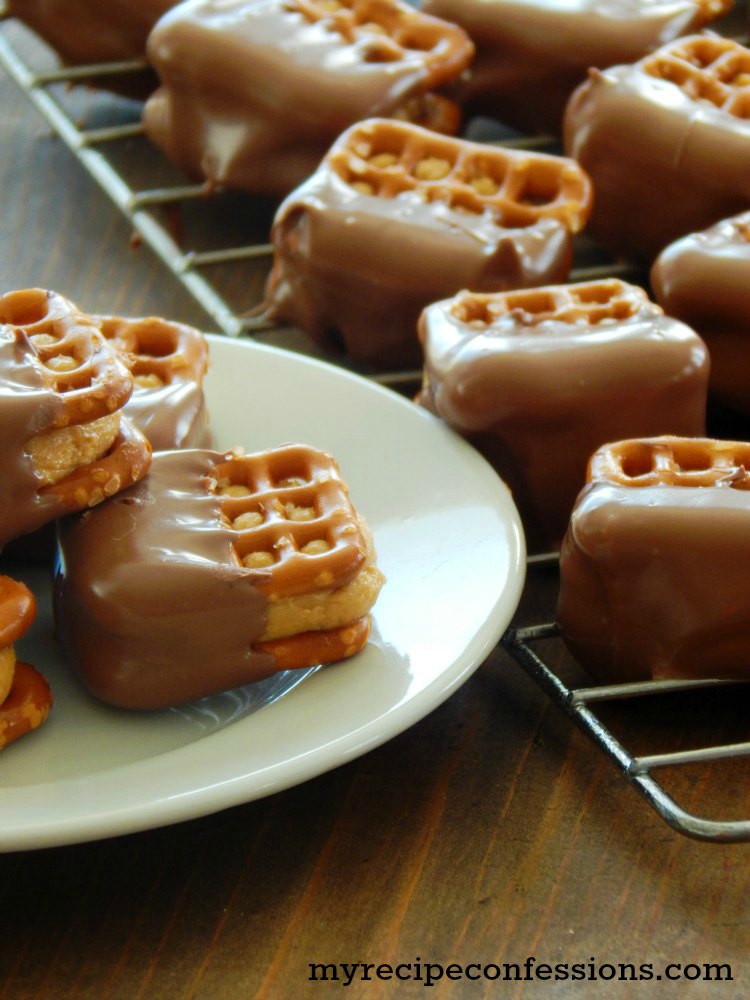 These treats would be a great Christmas gift for neighbors, co-workers, or teachers. Just throw some in a cute little bag or box, tie a ribbon around it, and put a tag on it.
With love from my kitchen to yours,
Carrie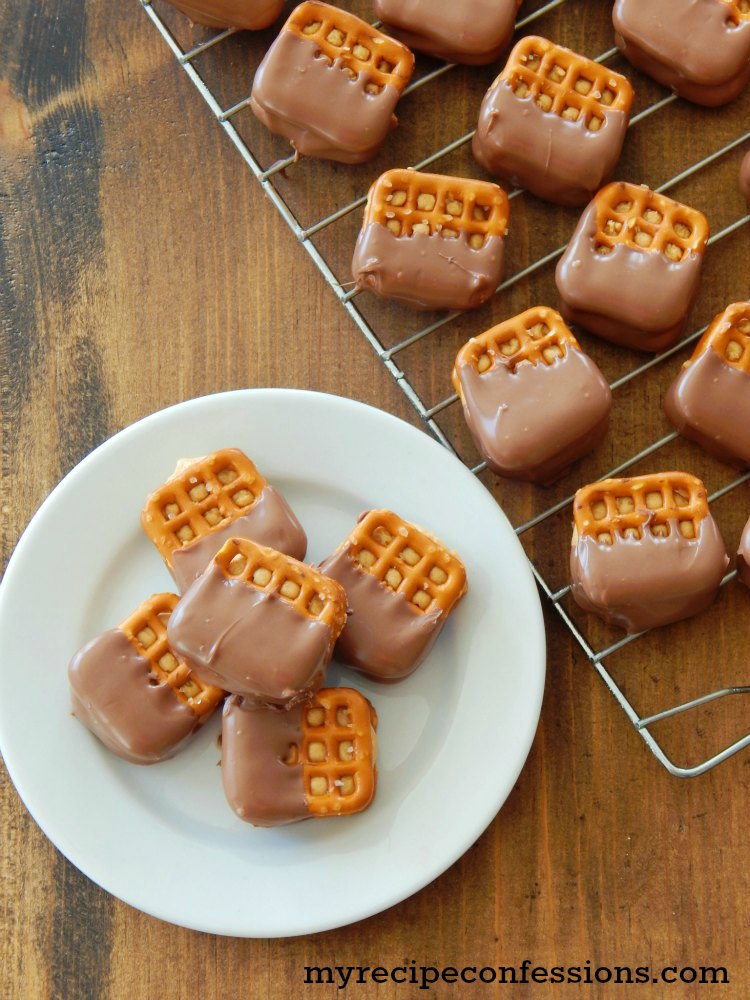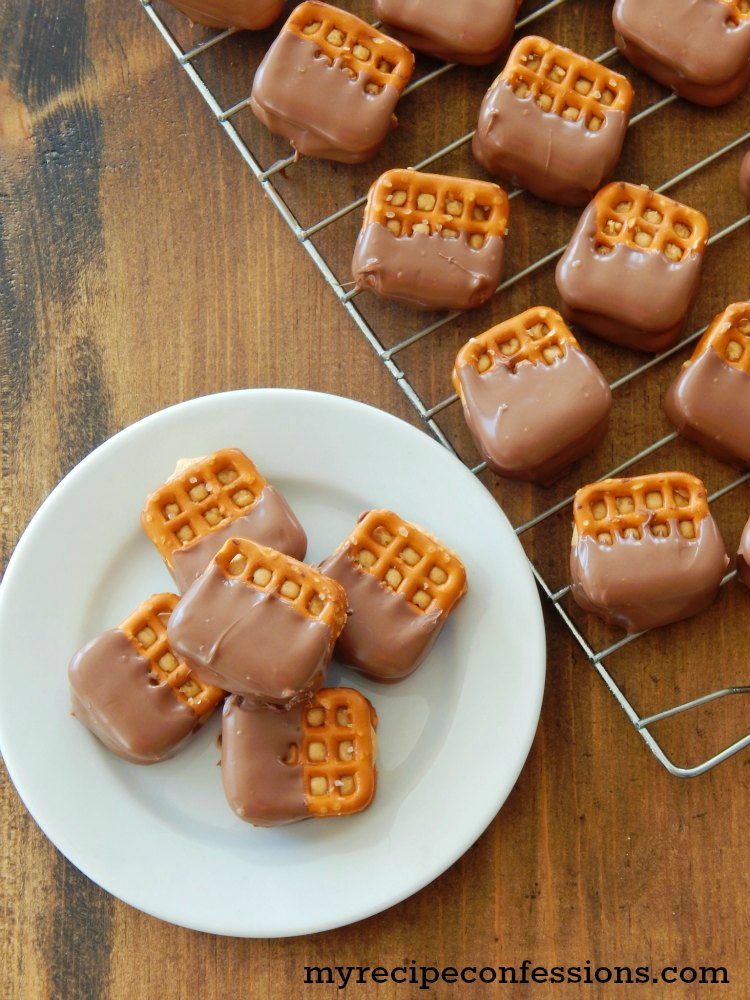 Buckeye Pretzels
Makes about 6 dozen
1 cup of creamy peanut butter
1 ½ cup of powder sugar
¼ cup of butter, softened
½ tsp. of vanilla extract
1 bag of waffle pretzels
2 cups of milk chocolate dipping chocolate
Instructions
With an electric mixer, mix the peanut butter, butter, vanilla extract, and powder sugar until it forms a stiff dough.
Place the pretzels on a wax paper lined baking sheet. Roll 1 tsp. full of dough into a ball and place on top of a pretzel. Press another pretzel over the peanut butter ball to form a sandwich. Repeat with the remaining pretzels. Place in freezer for 20 minutes.
Melt the dipping chocolate according to package directions. Line another baking sheet with wax paper.
Dip half of the pretzels in the melted chocolate and hold the pretzel briefly over the bowl to allow any excess chocolate to drip off. Place the chocolate dipped pretzels on the wax paper. Allow the chocolate to set up before eating.
Here are a few other recipes you might enjoy.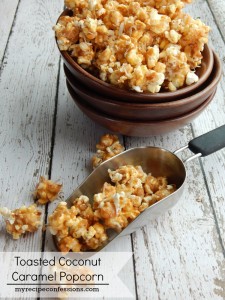 Toasted Coconut Caramel Popcorn