A crock pot is a moms best friend, right? A unbelievable meal cooked in a crock pot is a mom's saving grace!
Well look no further ladies, because my Crock Pot Swiss Steaks is exactly that! In fact, my extremely picky three year old had THREE, yes THREE servings of this stuff. I wanted to cry  each time he asked me for more, but I didn't want to make any sudden movements in fear he would snap out of his abnormal behavior.
If my extremely picky three year old will eat three servings of this, I think it is a pretty safe bet that your family will love it too!
Do you have any picky eaters at your house?
Until next time,
Carrie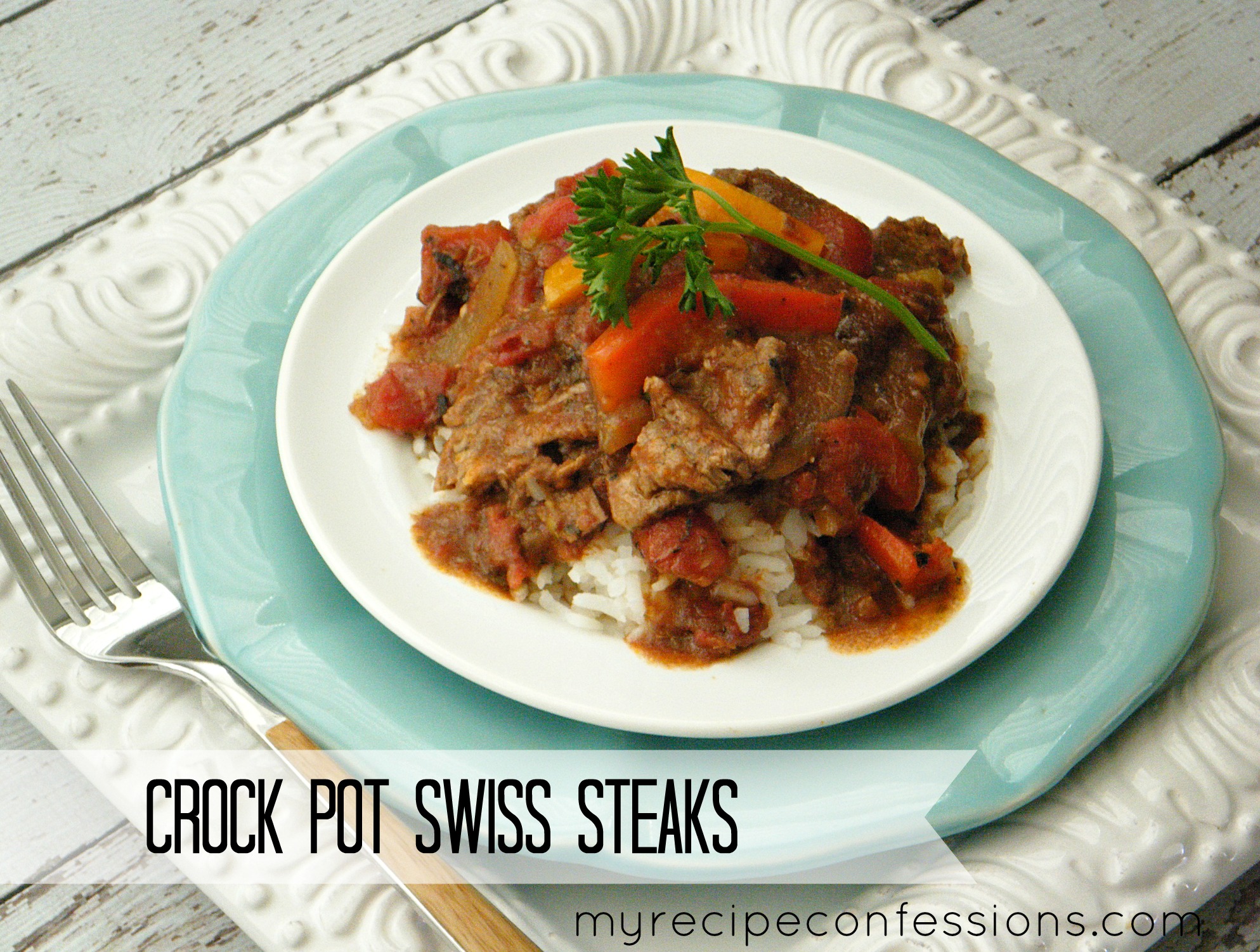 Crock Pot Swiss Steaks
makes 8 servings
1  1/2 lb of rump roast, sliced thin
1 orange pepper, julienned
1 yellow pepper, julienned
1 green pepper, julienned
1 med. white onion, sliced
1 (28 oz.) can of stewed tomatoes
2 (14oz.) can of fire roasted tomatoes
2 tsp. garlic, minced
2 tbsp. balsamic vinegar
1/2 tsp. ground black pepper
1 tsp. basil
1 tsp. oregano
3 tsp. kosher salt
3 tbsp. cornstarch
1/4 cup cold water
Instructions
1.Turn the crock pot onto the high setting and add the roast, stewed tomatoes, fire roasted tomatoes, peppers, onions, garlic, kosher salt, and black pepper. Cook in the crock pot for 4 hours.
2.  Mix the cornstarch and cold water together and add the cornstarch mixture, balsamic vinegar, basil, and oregano and stir to combine. Cook for an additional 30 minutes or until the sauce is thickened. Serve hot over rice or noodles.