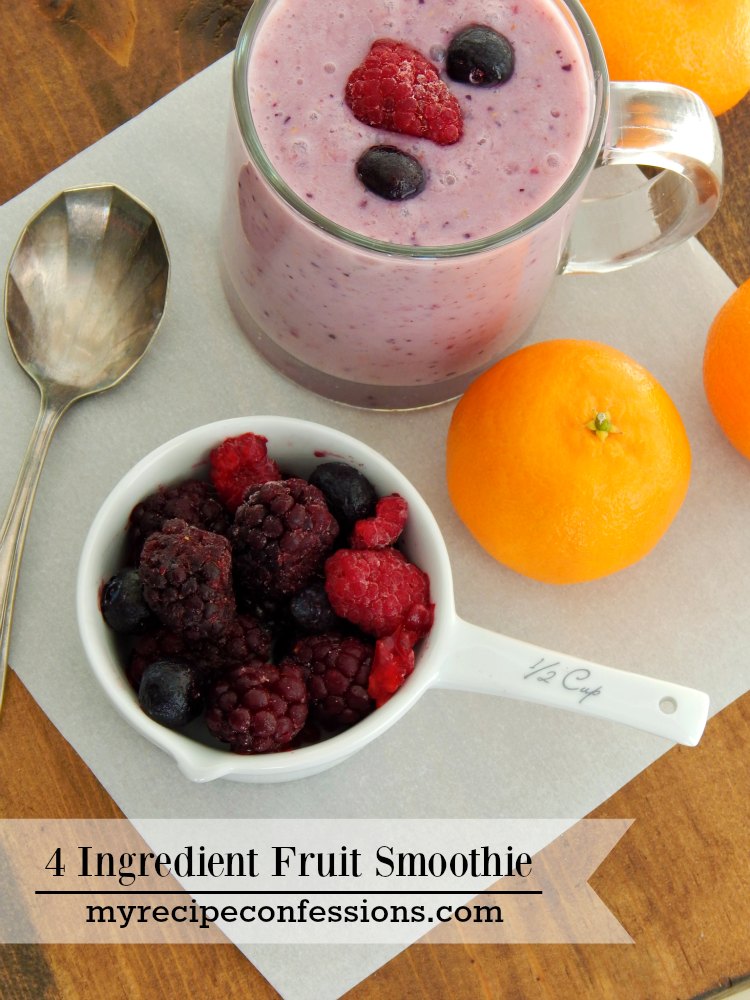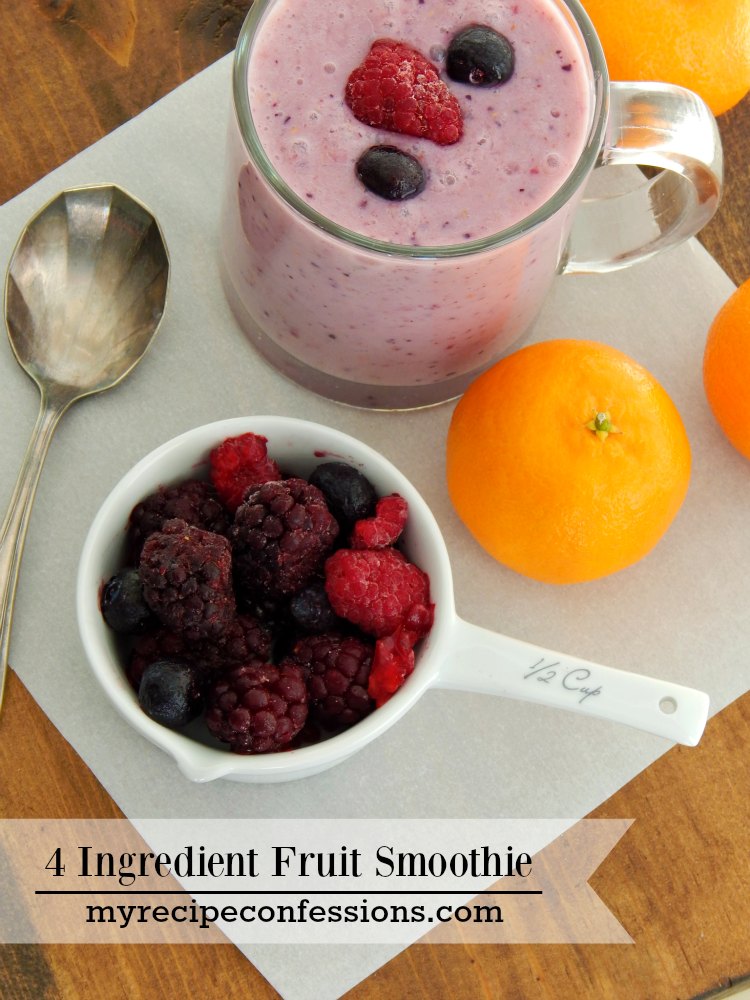 Throw out the sugar-coated cereal and start your day with this healthy and delicious 4 Ingredient Fruit Smoothie. My kids pediatrician gave me the idea for this smoothie when I was talking to him one day about my frustrations with breakfast. All my kids want to eat is sugar-coated food. He told me that at their house they make smoothies in the morning. He uses almond milk, but my kids didn't like it so I stick with skim milk.
I like to add the low-fat vanilla yogurt, but you could also use Greek yogurt instead. You can also add any kind of fruit or veggies that you like. I just happened to have a bag of frozen mixed berries and clementines, so that is what I threw in.
I love that I can send my kids off to school knowing that they started their day off the right way with a nutritional breakfast.
With love from my kitchen to yours,
Carrie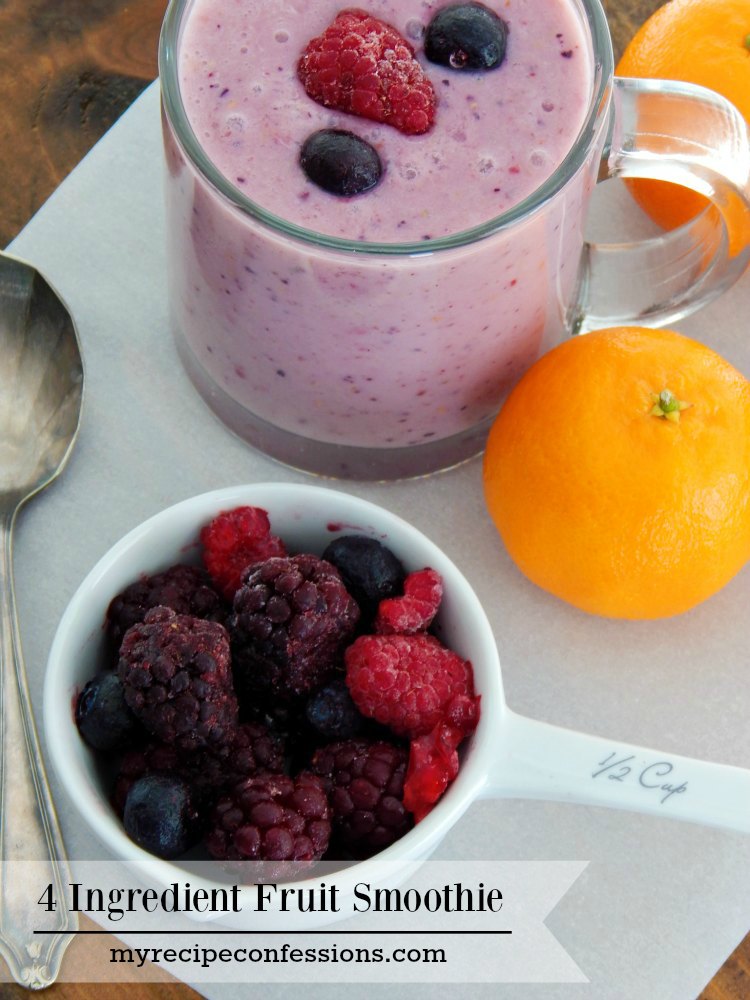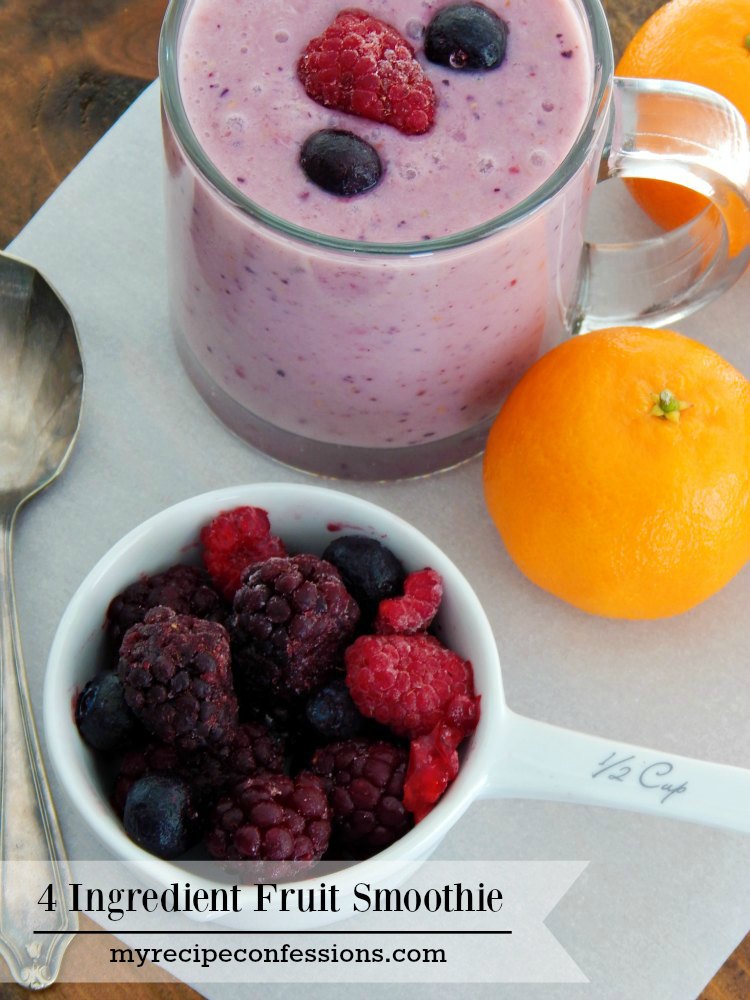 4 Ingredient Fruit Smoothie
1 cup of skim milk 
1/2 cup of low-fat vanilla yogurt
1/2 cup of frozen mixed berries
1 clementine, peeled and segmented
Instructions
Place all the ingredients into the blender and blend until smooth. Enjoy!
Here are a few other recipes you should try.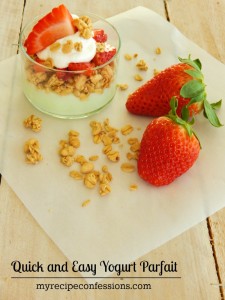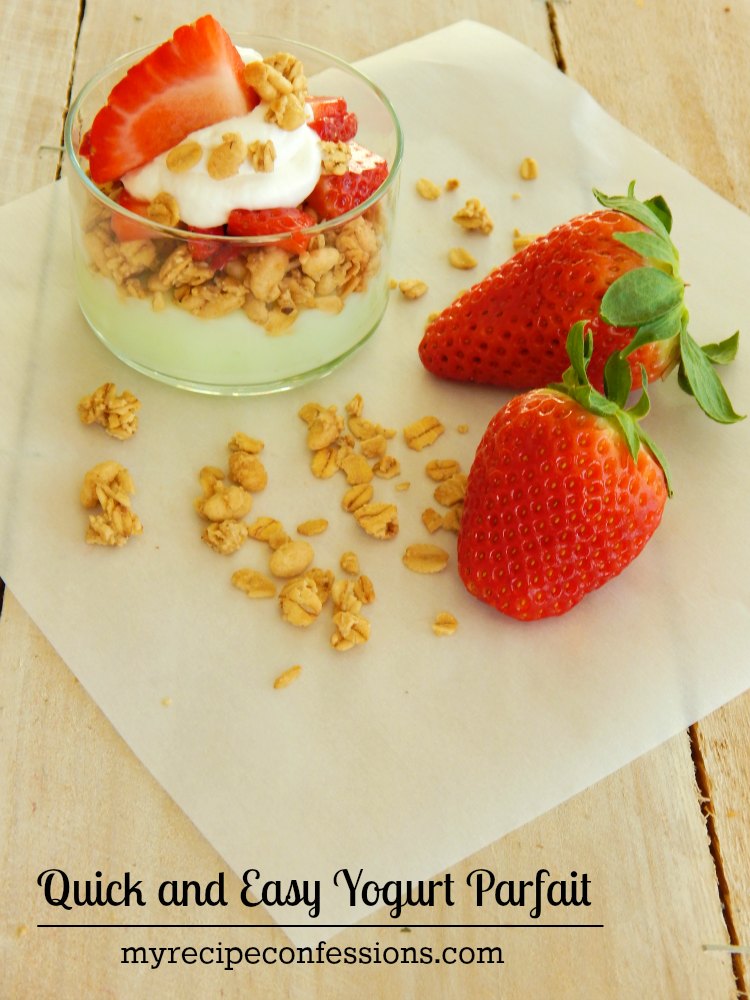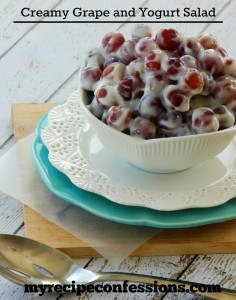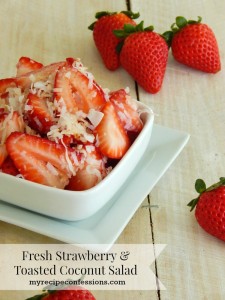 Fresh Strawberry and Toasted Coconut Salad