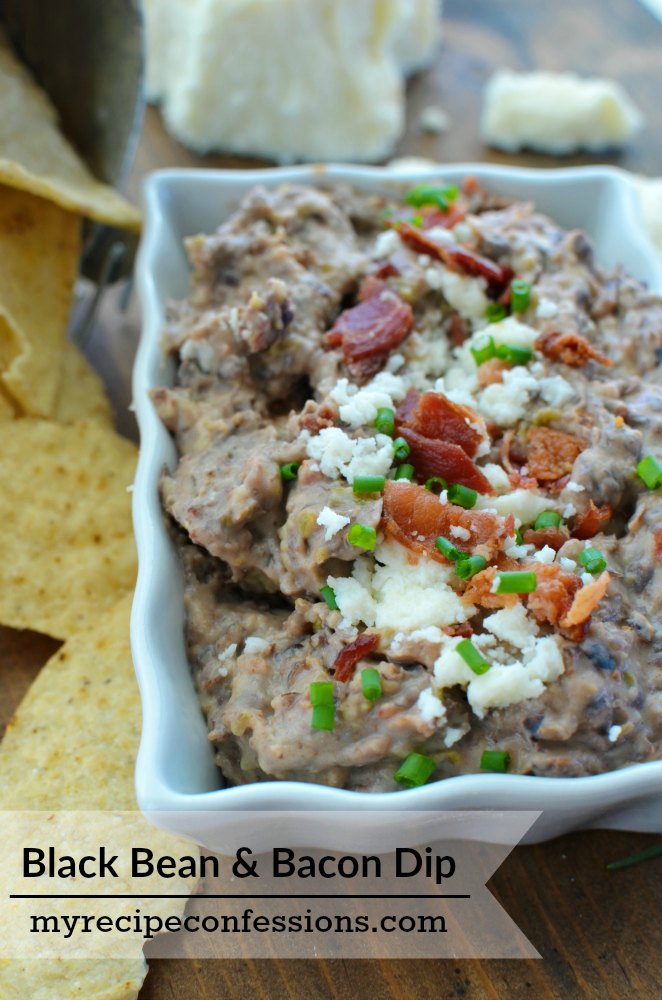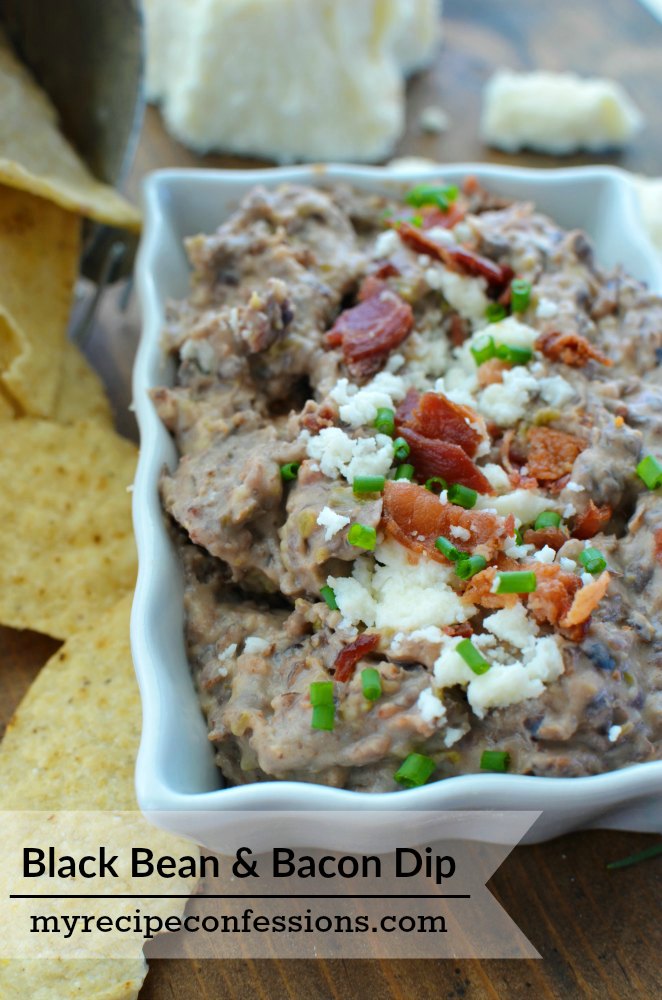 ---
This Black Bean and Bacon Dip is amazing! I love the smoky flavor that the bacon adds. This recipe is a delicious twist to the traditional bean dip.
It is a great appetizer to serve at your Summer barbecue or as a side to your favorite Mexican dish. This dip is best served hot with tortilla chips.
With love from my kitchen to yours,
Carrie
*UPDATE: I made a few changes to the recipe. I upped the sour cream to 1 1/2 cups instead of 1/2 cup. Increasing the sour cream makes the dip creamier. I also changed the cheese for Queso Fresco to Cojita cheese. The Cojita cheese adds a lot more flavor to the dip.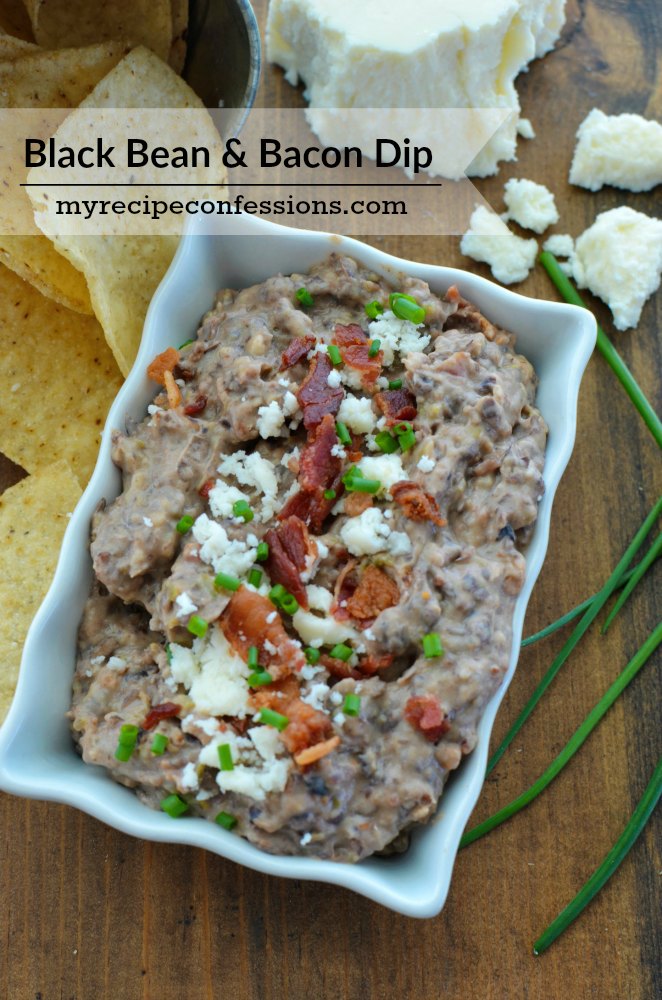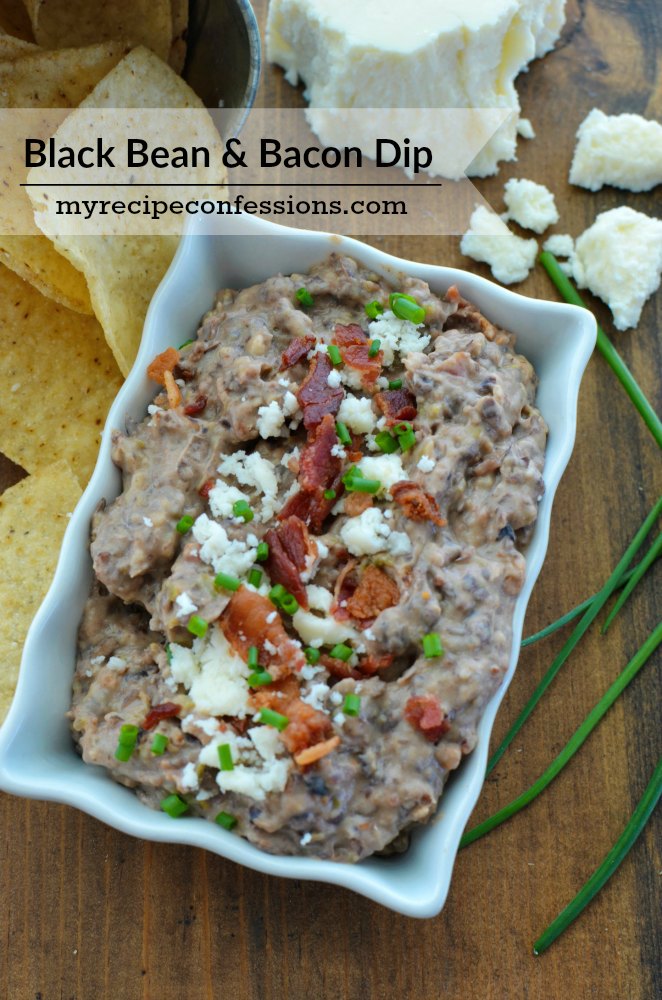 Black Bean and Bacon Dip
2 cans of black beans, drained and rinsed
1 pkg. of bacon, cooked and crumbled
2 tsp. of garlic cloves
1 tsp. of smoked paprika
1/2 tsp. of cumin
1 1/2 cup of sour cream
1/4 cup of  Cojita cheese
1 can of diced green chilies
Instructions
In a large skillet, cook the bacon until crispy. Remove the bacon from the pan and cool on a paper towel lined plate. Remove all but 1 tbsp. of bacon grease from the pan.
Add the rinsed and drained black beans, garlic cloves, and green chilies to the skillet and cook for 3 minutes. Transfer the bean mixture to a food processor and blend until smooth.
Scrape the bean mixture into a bowl and stir in the sour cream, Queso Fresco cheese, cumin, and smoked paprika. Serve hot with tortilla chips.
Here are a few other recipes you might enjoy.