Mother's Day is only 13 days away. Whenever I think of Mother's Day, I think about this cake. It is my mom's favorite and she always requests that I make this for our Mother's Day dinner.
I got the original strawberry roll cake from my eighth grade cooking class. I remember bringing home this recipe and as luck would have it we happened to have all the ingredients. I told my mom I wanted to make this cake and she didn't object. When my mom tasted the cake for the first time, she declared it as her favorite cake and has asked me to make it for her birthday and Mother's Day ever since.
In true Carrie fashion, I have tweaked the recipe over the years to better fit my taste buds.
My favorite way to eat this cake is on the second day. The first day it is amazing and will leave you asking for more. However, do your self a favor and set some aside for the next day. Trust me, you will thank me! You will be dreaming of this cake all night, but be patient. Remember, good things come to those who wait!
The next day when you have a chance to eat your second piece of cake, you will feel like you are floating on a cloud and maybe if you listen really closely, you will hear angels singing.
What, you don't believe me? Well then, I double dog dare you to make this cake and try to prove me wrong!
Until next time,
Carrie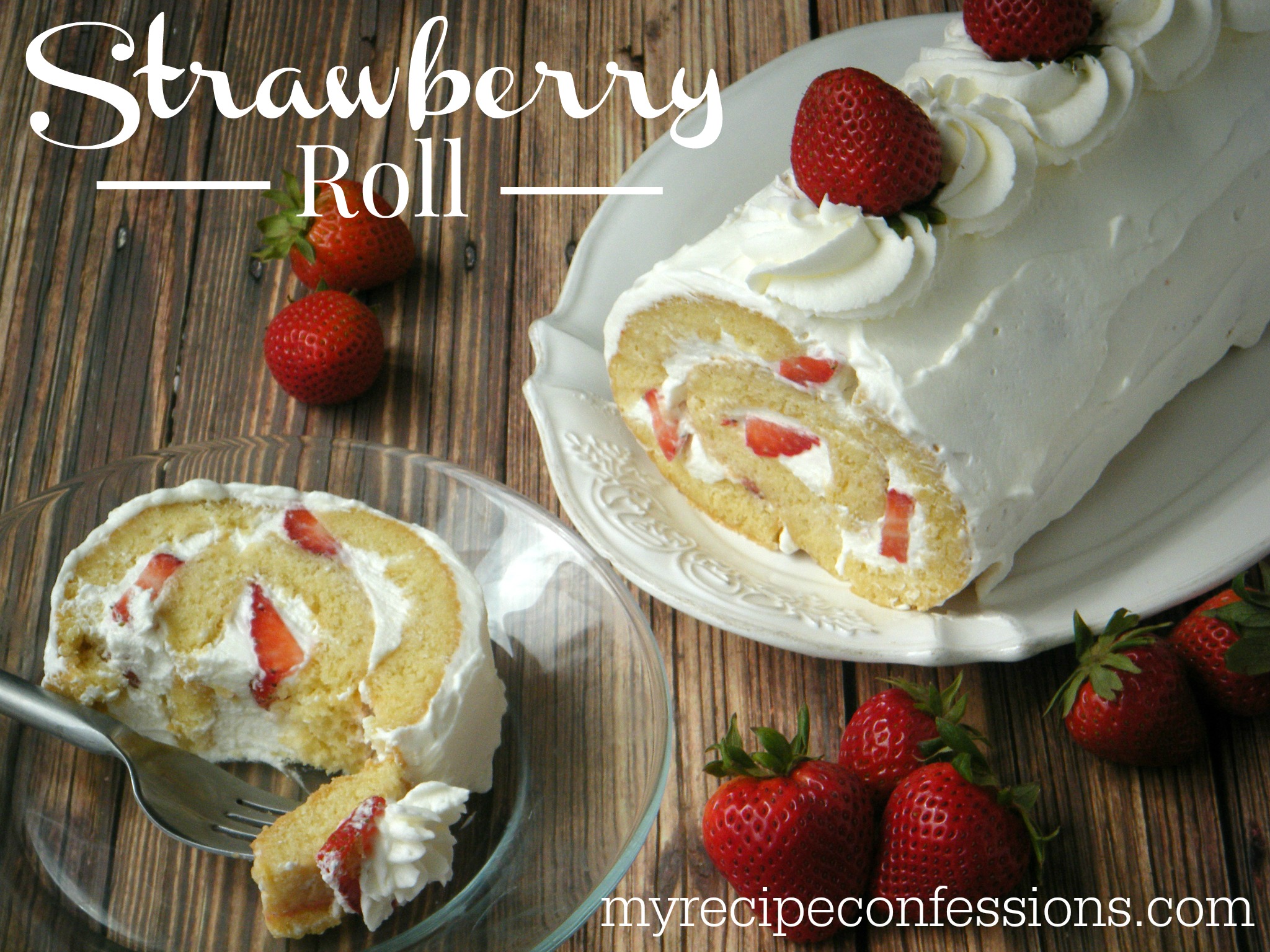 Strawberry Roll
1  1/2 cup of all purpose flour
2 tsp. baking powder
1/2 tsp. salt
8 eggs
2 tsp. vanilla extract
1  1/2 cup of granulated sugar
2 cups of sliced strawberries
1 tbsp. granulated sugar
1  1/2 cups of heavy cream
2 tsp. of lemon juice
3/4 cup of powder sugar
1/8 tsp. salt
Instructions
Preheat oven to 375 degrees
1. Line a baking sheet with parchment paper. Spray the paper with baking spray
2. In a small bowl, mix the first three dry ingredients together and set aside.
3. In a medium sized bowl, beat the eggs and vanilla until foamy. Gradually beat in the sugar and beat until thick.
4. Gradually mix the dry ingredients into the egg mixture. Spread the batter evenly onto the baking sheet and bake for 15 minutes or until it is golden brown and the cake springs back when touched.
5. Loosen the cake around the edges of the pan. Invert the cake onto a linen dish towel that has been dusted with powder sugar.
6. Peel the parchment paper off of the cake and cut the edges of the cake to even it out. Roll up in the towel and cool completely.
7. Add the heavy whipped cream, lemon juice, powder sugar, and salt in a bowl and whip until stiff peaks form.
8. Unroll the cake and spread 3/4 cup of the cream onto the cake. Top with strawberries (reserve 1/4 cup of the strawberries to garnish the cake). Gently roll the cake up and place it on a plate.
9. Spread the remaining cream on the outside of the cake and garnish with sliced strawberries.
10. Refrigerate for 1 hour. To serve, cut into 1 inch slices.
This recipe is linked to