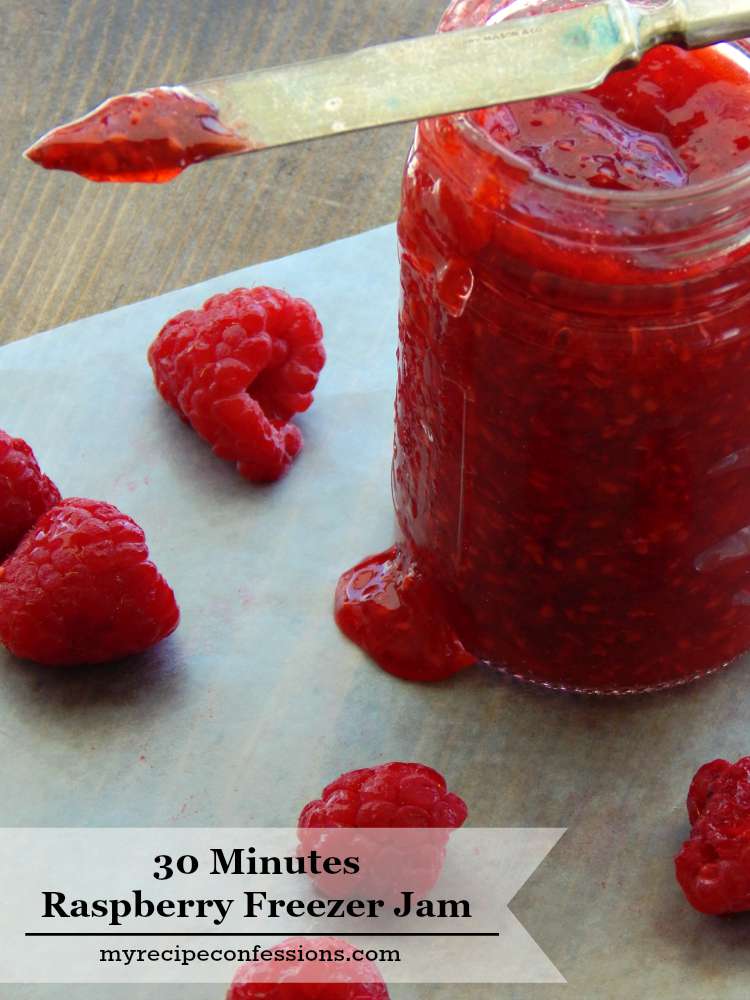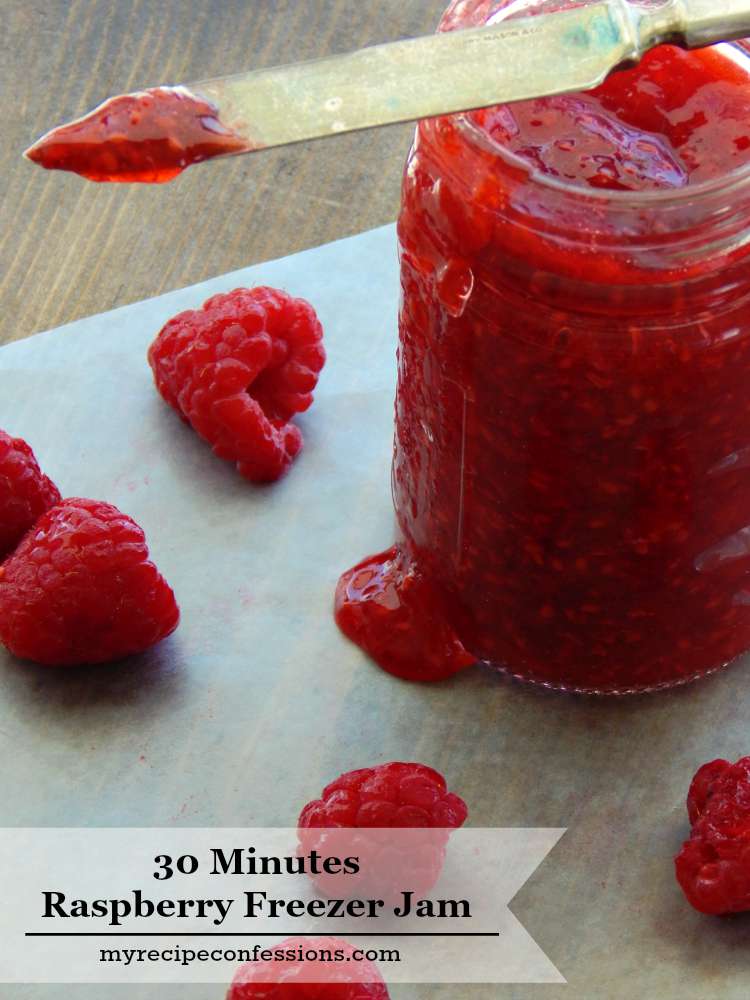 I grew up loving my grandma's homemade raspberry freezer jam. I was in heaven with a slice of her homemade bread that had her raspberry freezer jam on it! A while back I started trying her method for making raspberry freezer jam. But for some reason, I could never get the jam to set up right. My mom and sisters always make their jam the same way as my grandma and they never have any problems with it setting up. I was beginning to get a freezer jam complex. I know there has to be something that I do wrong but I have not figure it out. The jam was still good but it is just not as thick.
This year I decided to try the Ball's 30 Minute Jam recipe using their Real Fruit Instant Pectin. Seriously, this is the first year I think that my jam has set up properly. I love that this recipe calls for less sugar and there is not any corn syrup in it! I made a batch last week and pulled out the first bag of the frozen jam the other day. The jam was delicious! Remember this is only my first year making it this way so we will see how well it holds up in the freezer over time.
To mash the raspberries, I first mashed them with a potato masher. Then I put them in the food processor and pulsed them 4 to 5 times. You want them mashed not pureed. I freeze my jam in quart size freezer zip loc bags to save room in my freezer. This way I can stack them in the freezer and they take up less room. If you want to use jars, you will need about 8 (8oz.) freezer jars. Freezer jars with straight sides work best for freezing. Make sure to leave a 1/2 inch space between the jam and the top of the jar for expansion during freezing. Do not double the batches of jam. You can make this jam with other fruits besides raspberries. Just make sure to follow the instructions on the Balls Real Fruit Instant Pectin bottle for other types of fruit.
Watch for some of my favorite recipes using the 30 Minute Raspberry Freezer Jam
With love from my kitchen to yours,
Carrie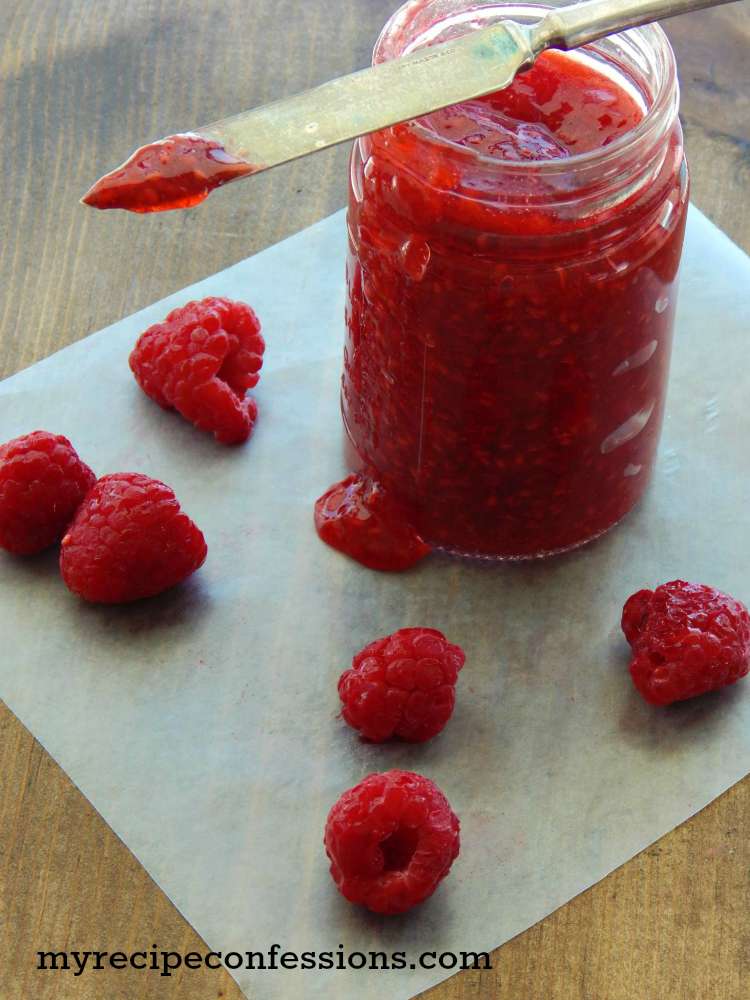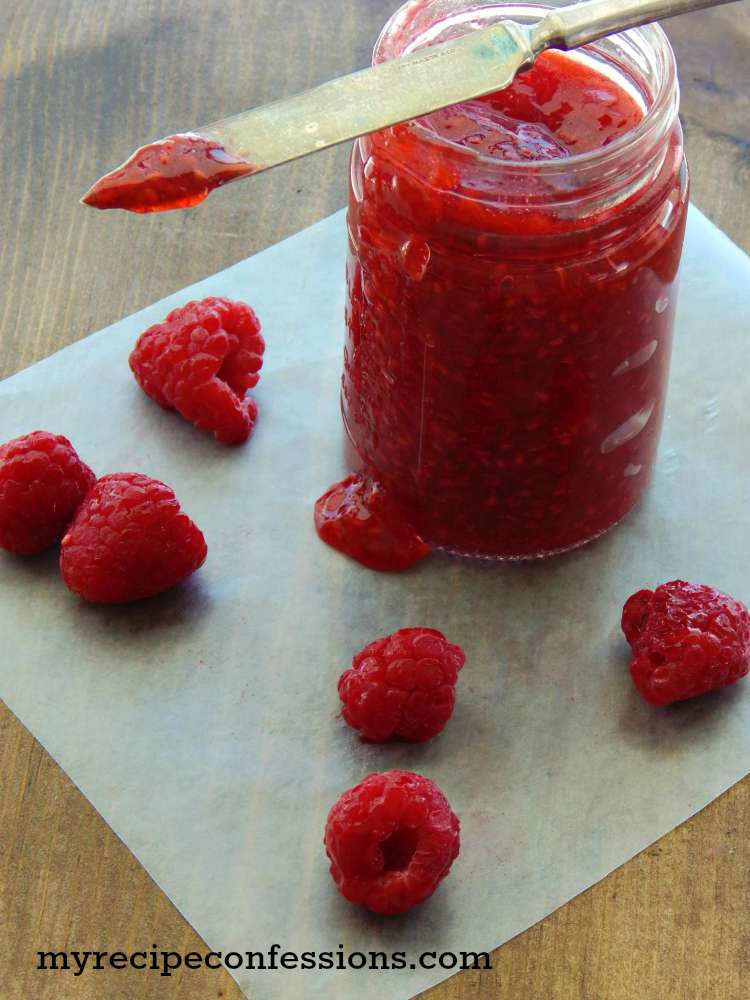 30 Minute Raspberry Freezer Jam
6 2/3 cups of fresh raspberries, washed and mashed (about 9 (6oz.) containers of fresh raspberries)
3 cups of sugar
6 tbsp. of Balls Fresh Fruit Instant Pectin
Instructions
1. In a medium-sized bowl, mash the washed fresh raspberries with a potato masher one layer at a time. Then I put them in the food processor and pulsed them 4 to 5 times. Then put them back into the medium size bowl.
2. In a small bowl, stir the pectin and sugar together. In the medium-sized bowl, mix the sugar mixture with the mashed raspberries and stir for 3 minutes. Ladle the jam into your clean freezer safe containers and let stand for 30 minutes before freezing.
This recipe was adapted from Ball's 30 minute Jam Real Fruit Instant Pectin recipe.
Here are a few other raspberry recipes you might enjoy.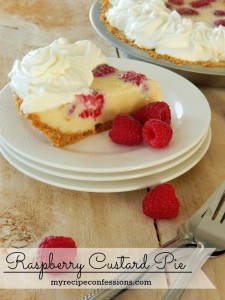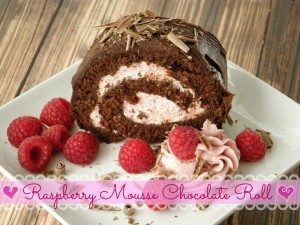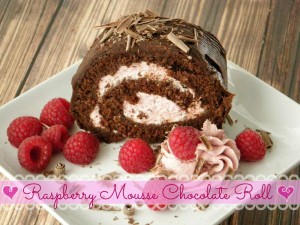 Raspberry Mousse Chocolate Roll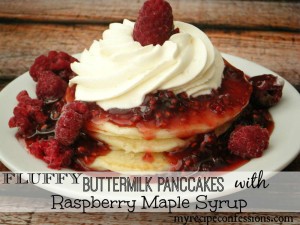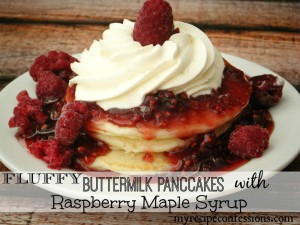 Fluffy Buttermilk Pancakes with Raspberry Maple Syrup