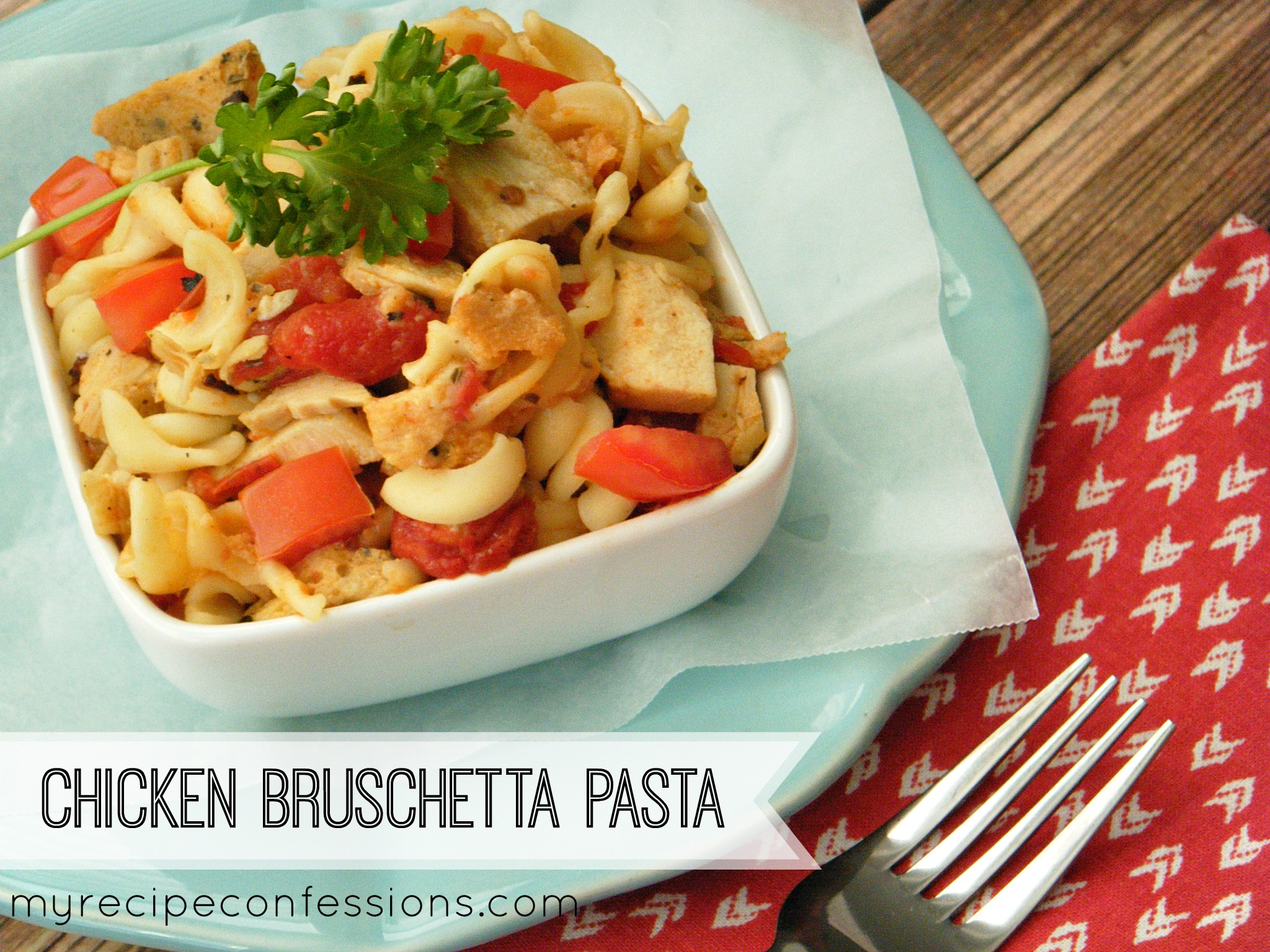 How nice would it be to have an Olive Garden meal on your kitchen table at the snap of your fingers? I think all of us at one time of another have dreamed of this right? This is the very thing that inspired me to come up with this dish. I am in love with the intense pesto and roasted tomato flavor that pops as soon as it hits your mouth. Of course you can't forget about the Italian seasoning and light cream sauce that completes this delectable dish. You may question adding the croutons to the pasta. Don't worry, it will taste amazing. The croutons help thicken the sauce and add more flavor, they really are like the icing on the cake.
This dish is great the next day for leftovers too! It might not be quite a snap of the fingers away, but it is definitely worth the short amount of time it will take to make to satisify your Olive Garden cravings!
Until next time,
Carrie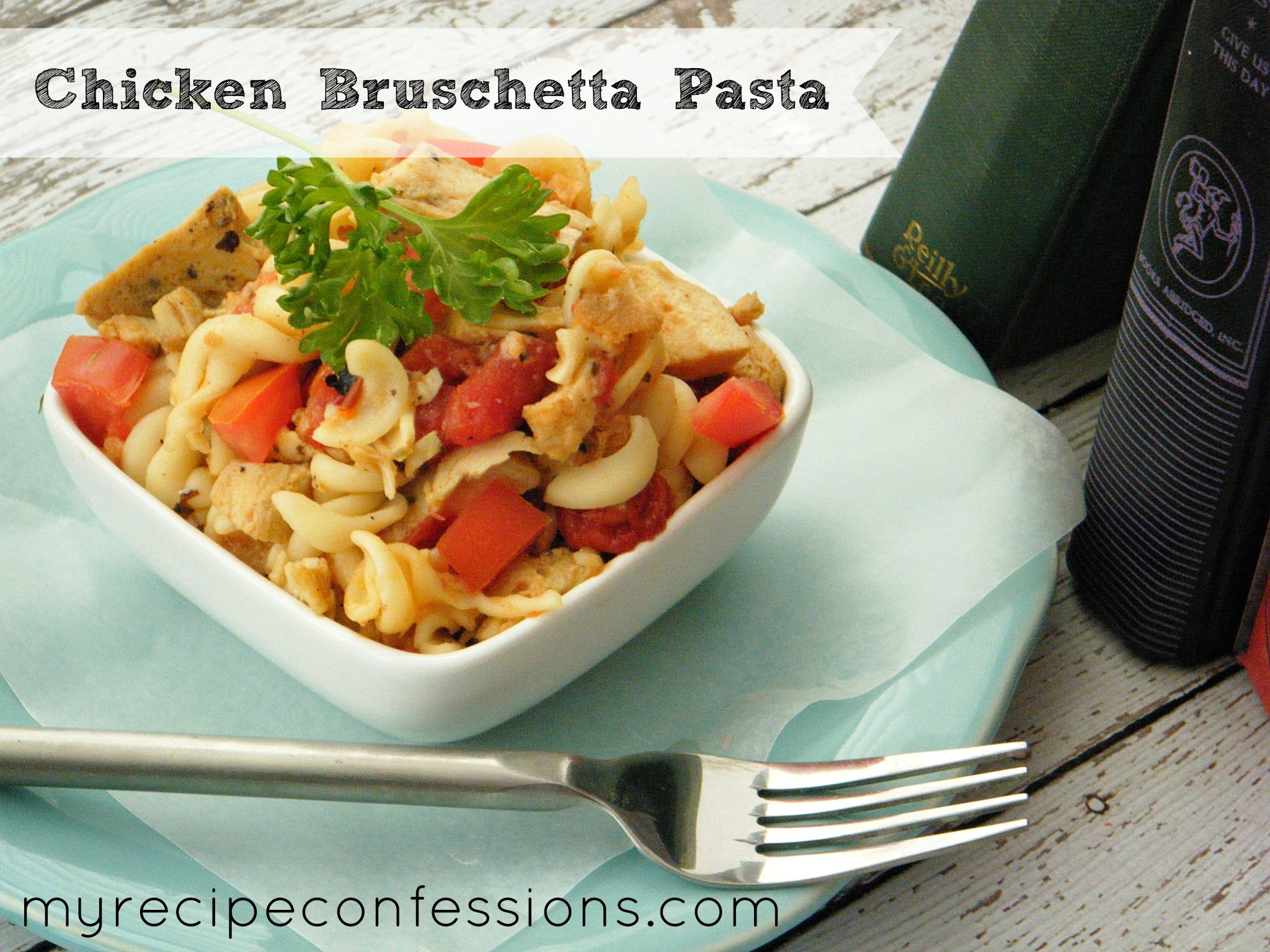 Chicken Bruschetta Pasta
3 cups chicken, cooked and cut into strips
2 cups mozzarella, cut into ½ inch cubes
1 medium onion, sliced
3 tsp. pesto
2 cans of fire roasted diced tomatoes
½ cup julienne cut sundried tomatoes in olive oil
3 ½ cups chicken broth
1 tsp. kosher salt
1 tbsp. olive oil
1 cup Italian focaccia croutons
1 (16 oz.) bag of spiral noodles
Directions:
Cook noodles according to package directions
Sauté onions in a large sauce pan until the onions are tender.
Add fire roasted tomatoes, sun-dried tomatoes, and chicken broth to the onions.
Bring the tomato mixture to a simmer and add the cooked chicken, pesto, and kosher salt. Cook until the mixture is heated all the way through.
Remove the pan from the heat. Add the noodles, mozzarella cheese, and croutons.  Gently toss until all the noodles are evenly coated with the sauce, the cheese is melted, and the croutons are soft and starting to dissolve. Cover and let rest for 5 minutes. Gently toss the pasta and serve immediately.