There is something about mashed potatoes that is comforting. Every time I have a serving, my thoughts go back to my childhood memories of my family gathered around the kitchen table eating dinner. For some reason, mashed potatoes feel like home.
I hope that when my kids are older and raising their own families, they will think back to their time growing up and have fond memories of our meals around the table as well.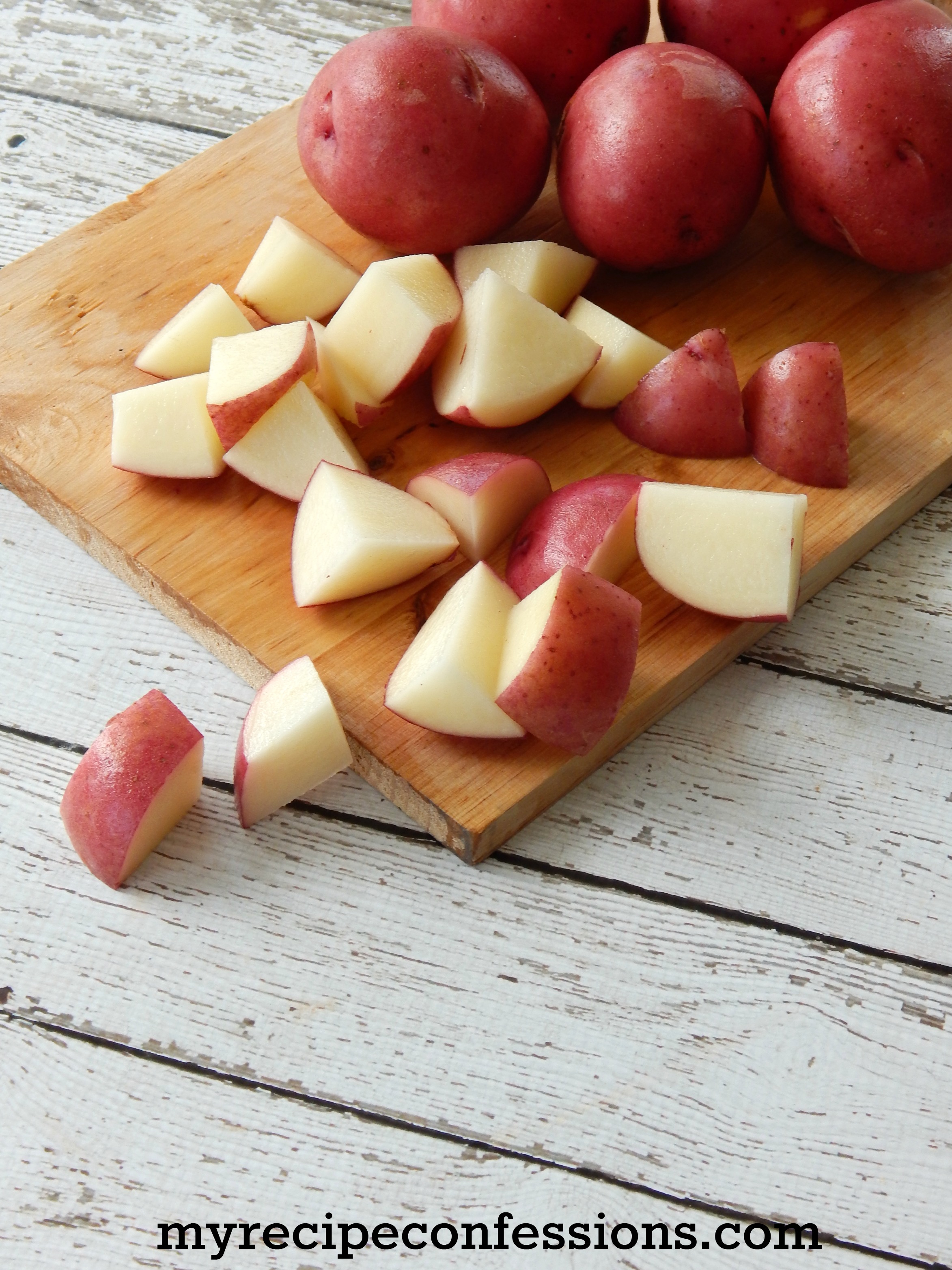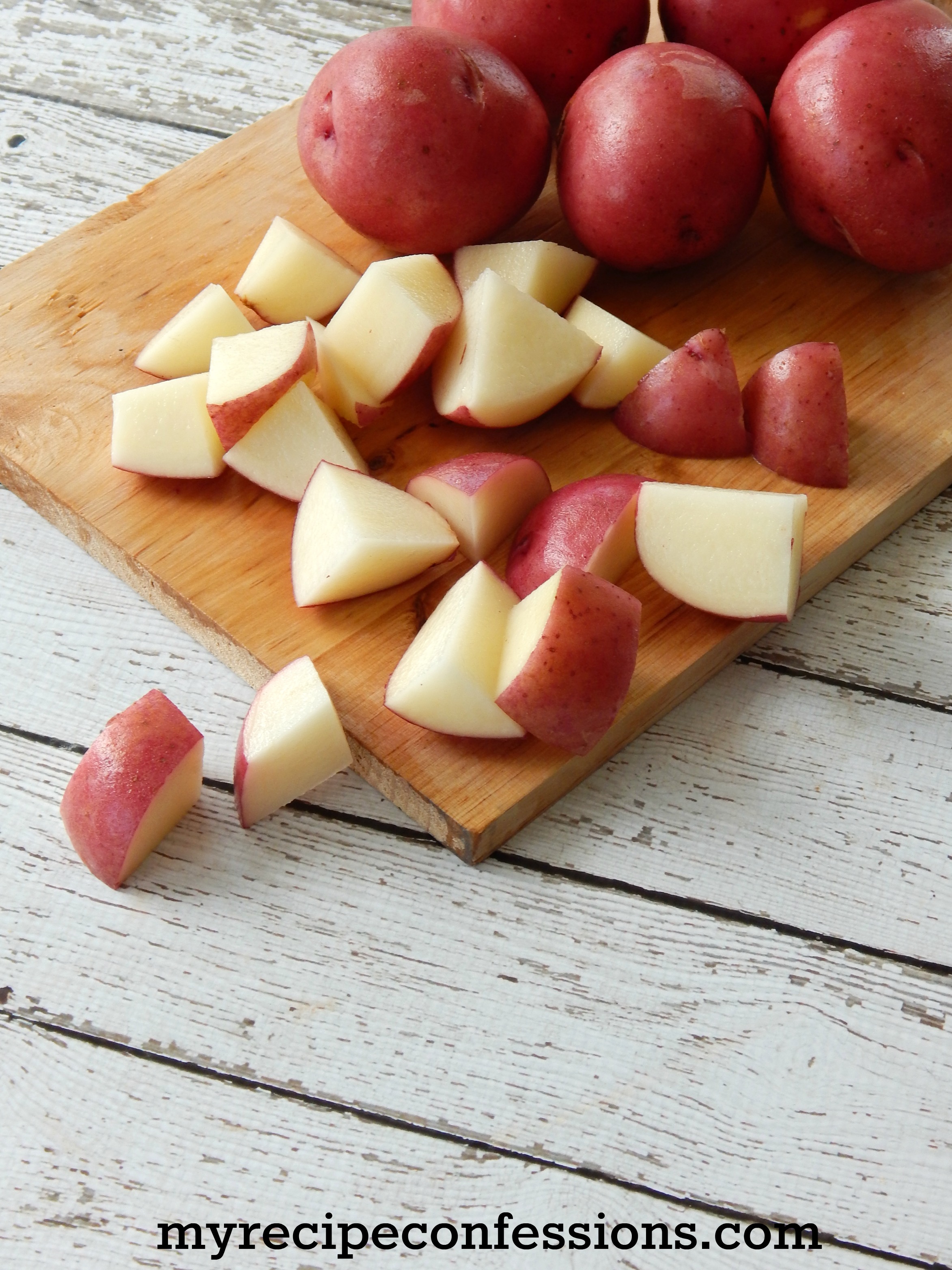 I cannot even begin to tell you how flavorful these smashed red potatoes are. Cooking them in the chicken broth with the butter and garlic truly brings out the best in the red potatoes.
I love that you can cook them in the crock pot. It frees up so much time with being able to throw everything in the crock pot and not have to worry about it until a few minutes before you are ready to eat.
With love from my kitchen to yours,
Carrie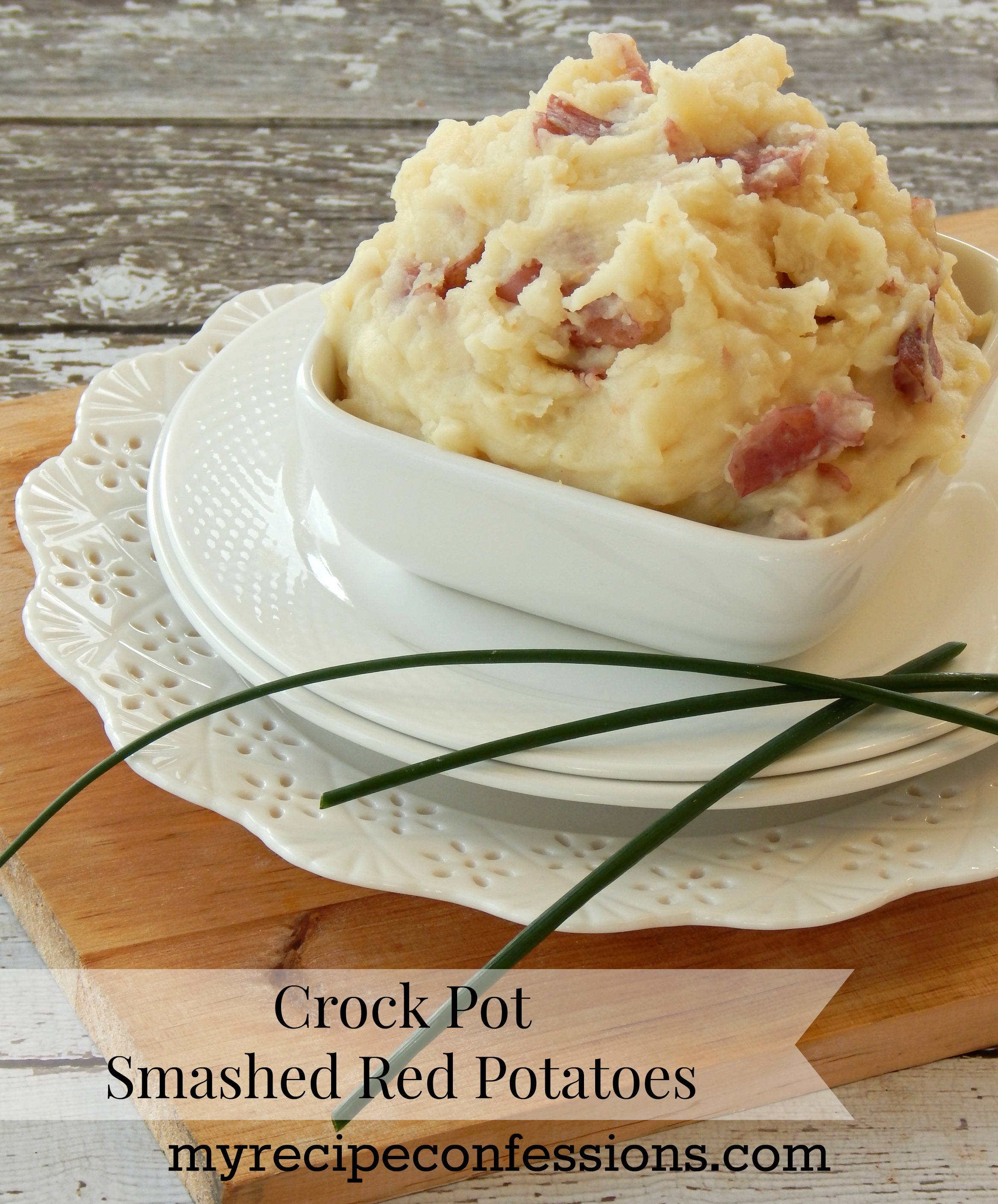 Crock Pot Smashed Red Potatoes
5 lbs of red potatoes, washed and cut into 1 inch cubes
4 cups of chicken broth
1/4 cup of butter
2 oz. of cream cheese
1/2 cup of sour cream
2 tsp. of minced garlic
Instructions
1. Add the chicken broth, cubed red potatoes, garlic, and butter into the crock pot set on the high setting. Place the lid on top and cook in the crock pot for 4  1/2 to 5 hours.
2. Drain 3/4 of the liquid from the crock pot and add the cream cheese and sour cream to the crock pot. Smash the red potatoes with a potato masher. Smashed reds don't need to be silky smooth. So if there are a few lumps that is fine. Serve hot.