Easy Homemade Gingerbread Ornaments are a fun Christmas craft to make with your family. I love how easy and kid friendly these ornament are. One batch goes a long way. This recipe can also be used to make a gingerbread house.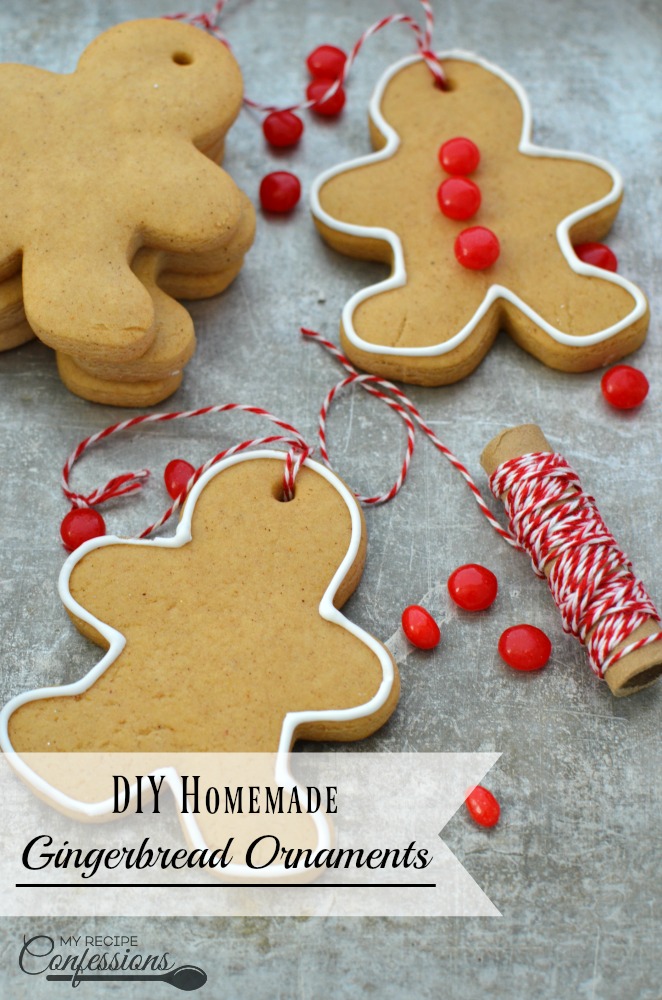 For a darker color gingerbread use dark brown sugar and dark syrup. When rolling out and cutting the gingerbread, make sure to keep the extra dough wrapped in plastic wrap because it will dry out quickly. If it does dry out, just place the wrapped gingerbread in the microwave for 30 seconds or until it is warm. Then continue working with the dough the same as before.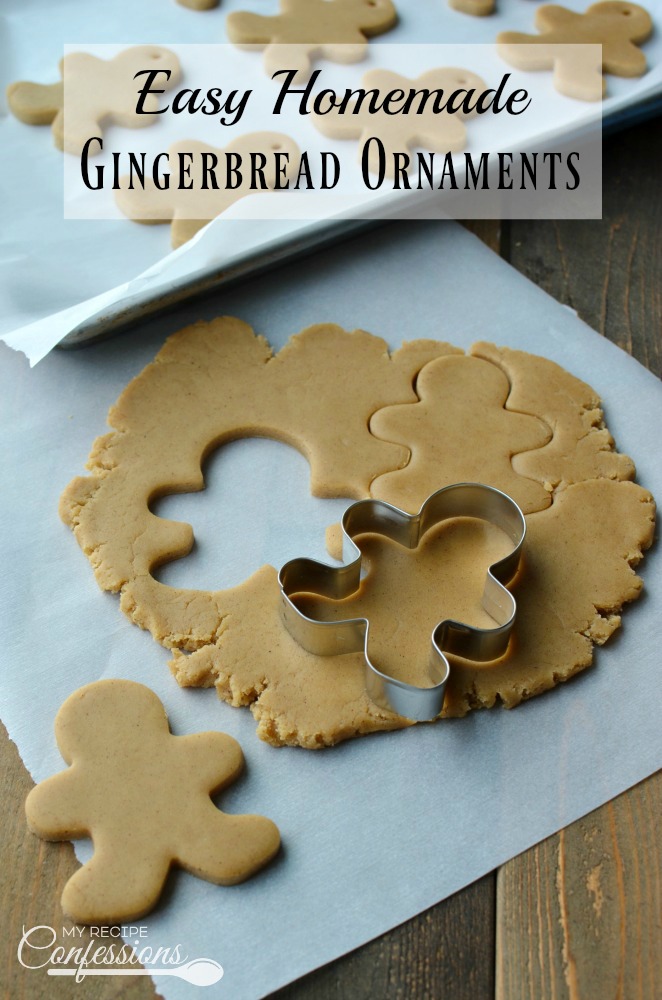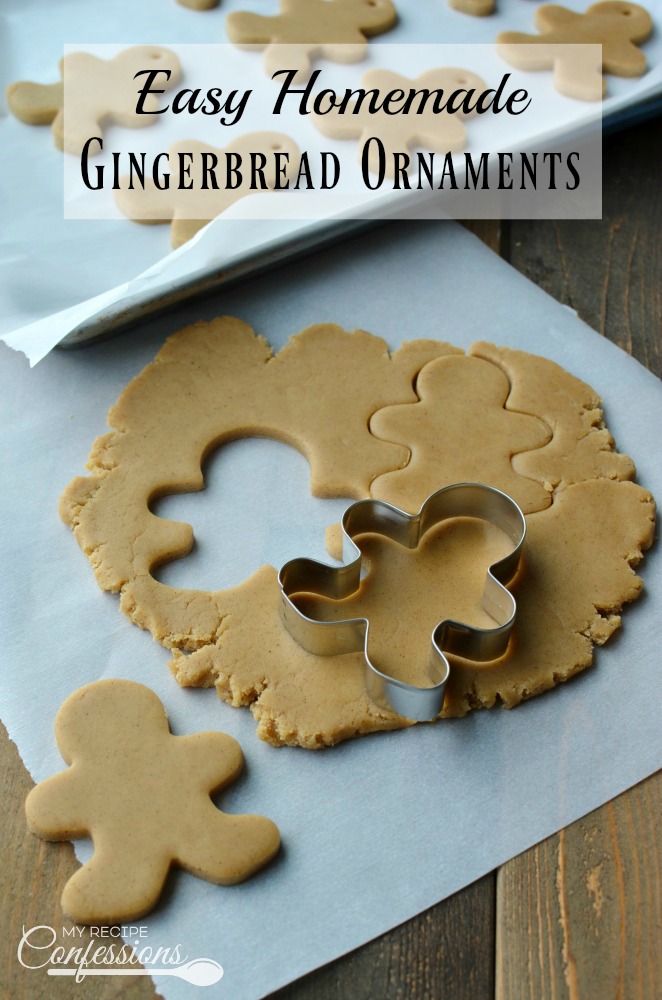 The ornaments are made the same way you make sugar cookies by rolling them out and cutting them with cookie cutters. My kids loved helping cut out all the fun shapes for their ornaments. They can be left plain or can be decorated with candy and royal icing (see recipe below). I know you will love the delicious aroma that will fill your house while you bake these ornaments.
With love from my kitchen to yours,
Carrie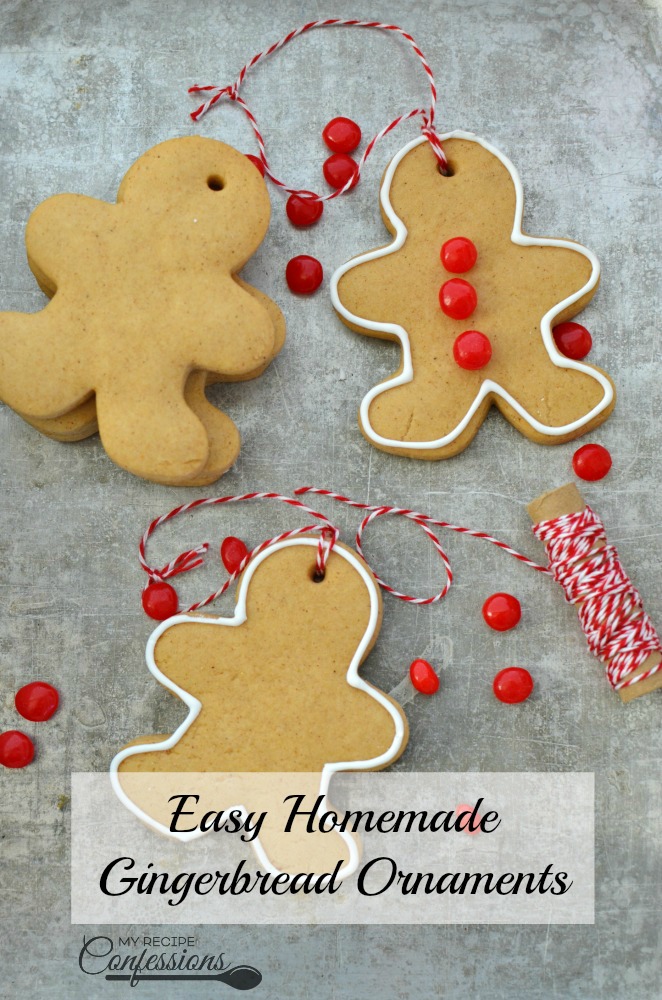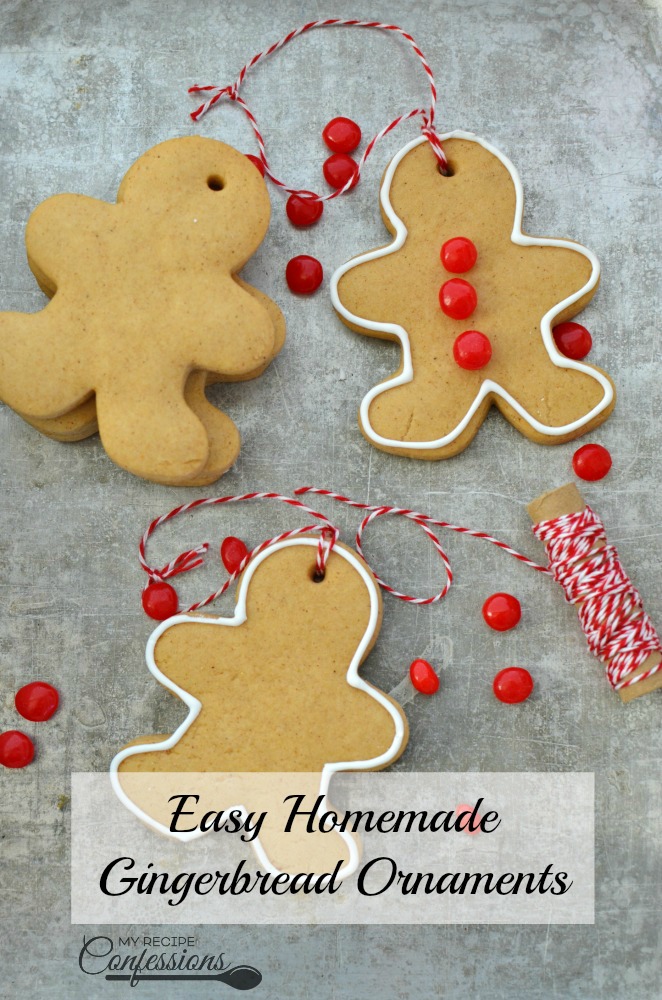 Easy Homemade Gingerbread Ornaments
6 3/4 cups of all-purpose flour
1 tbsp. of cinnamon
1 1/2 tsp. of ginger
1/2 tsp. of ground cloves
1/2 tsp. of salt
1 1/2 cup of corn syrup
1 1/4 cup of brown sugar
1 cup of butter
Supplies:
Bakers twine or jute
Christmas cookie cutters
Plastic drinking straw
Instructions
Pre-heat oven to 350° fahrenheit
Combine all of the dry ingredients except for the brown sugar in a medium-sized bowl and set aside.
In a medium-sized sauce pan, combine the corn syrup, brown sugar, and butter together. Constantly stir over medium-high heat until the butter is melted.
Stir the butter mixture into the flour mixture and mix well (you may have to use your hands when dough becomes too stiff to mix).
Allow the dough to cool to room temperature. Roll the dough out to a 1/8″ thickness on parchment paper. Slide the parchment paper with the cookies on a baking sheet.
Cut the dough with cookie cutters of your choice. Press a plastic straw into the top of the ornament to make a hole.
Bake for 12 to 15 minutes or until golden brown. Check for air bubbles during baking. If there are any air bubbles, poke them with a toothpick or press it down with your finger .
Slide the parchment paper with the hot ornaments onto a cooling rack. Make sure that all the ornaments lay flat. Allow to cool completely before decorating.
Royal Icing
2 cups of powder sugar
1/8 tsp. of cream of tartar
3 egg whites at room temperature (or 3 tbsp. of meringue powder and 3 tbsp. of water mixed together)
Instructions
Sift the powder sugar to remove any lumps. Add the powder sugar and cream of tartar to egg whites while stirring.
When all the sugar is incorporated, turn the mixer on high and beat mixture until it reaches a stiff peak.
Cover icing tightly with a damp cloth or plastic wrap so the icing doesn't dry out.
If you would like to tint the icing, mix in a little food coloring at a time. It is best to use paste food coloring since liquid food coloring will change the consistency of the icing.
This recipe is adapted from Gingerbread Things to Make and Bake by Teresa Layman and Barbara Morgenroth
Here are a few other recipes you should try.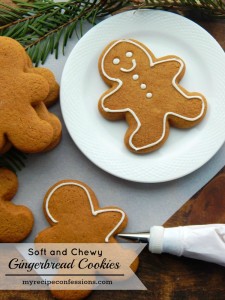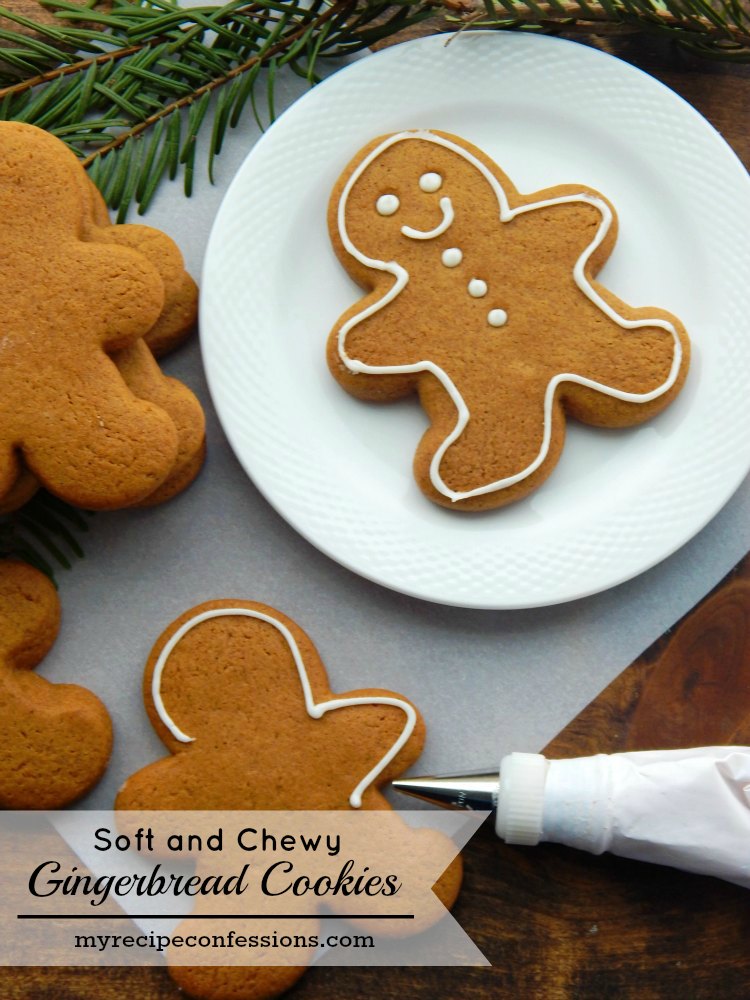 Soft and Chewy Gingerbread Cookies