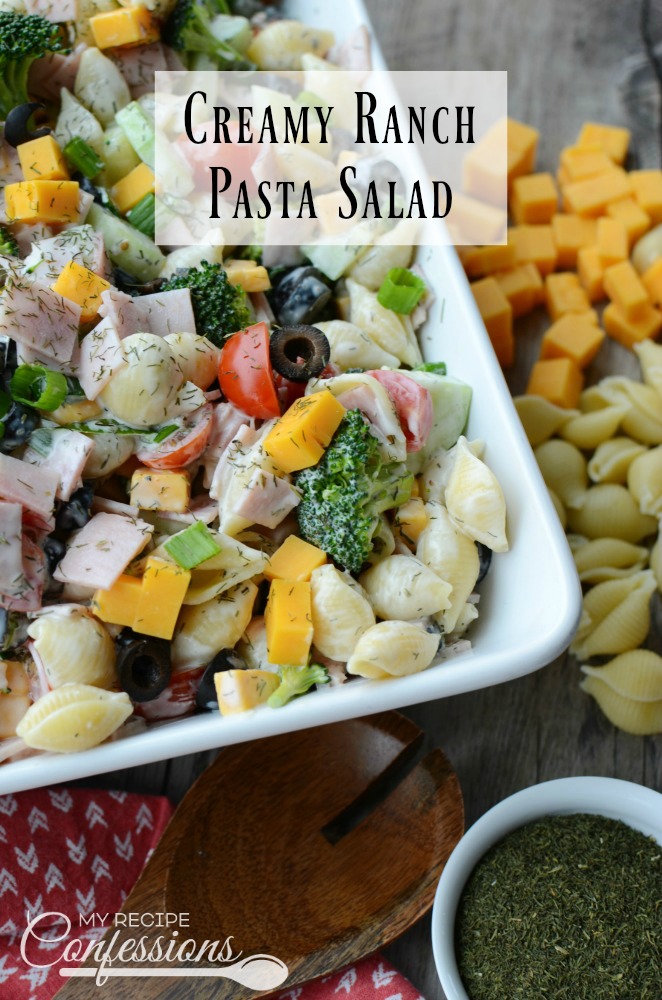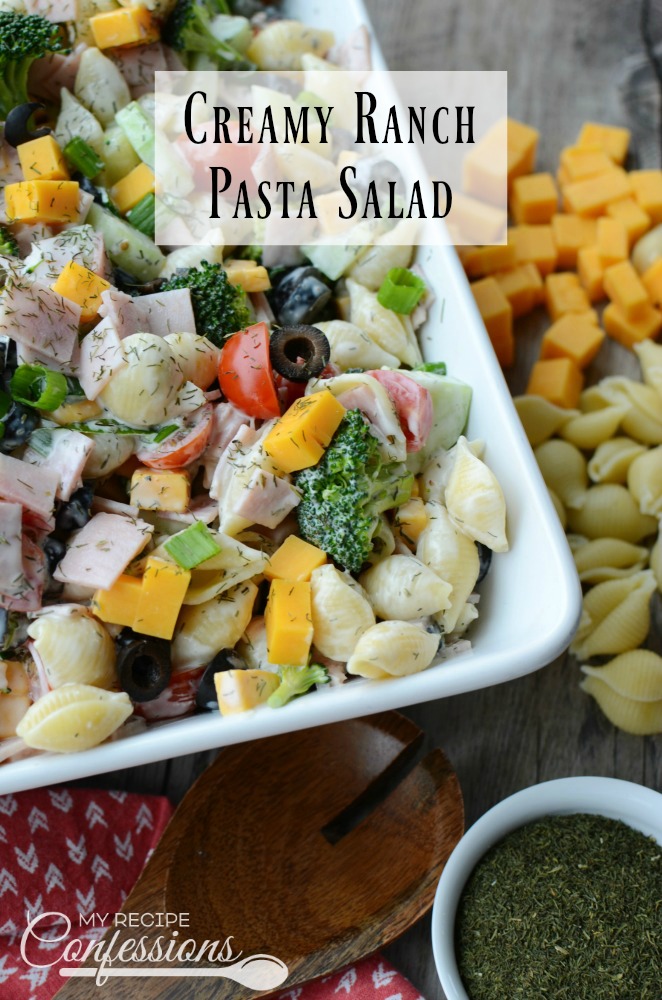 This Creamy Ranch Pasta Salad is a quick and easy salad that is always a hit at the parties! Ranch dressing always seems to make everything better and the homemade ranch dressing in this salad is no exception. The creamy ranch dressing, cheese cubes, ham, and all the yummy veggies make this salad unforgettable!
This Creamy Ranch Pasta Salad recipe was inspired by a salad that I use to get at a local deli. The salad I use to get from the deli only had cubes of cheese, broccoli, and ranch dressing. After eating it a few times at the deli, I started to recreate the salad at home. But I just kept adding ingredients to it. The outcome was delicious!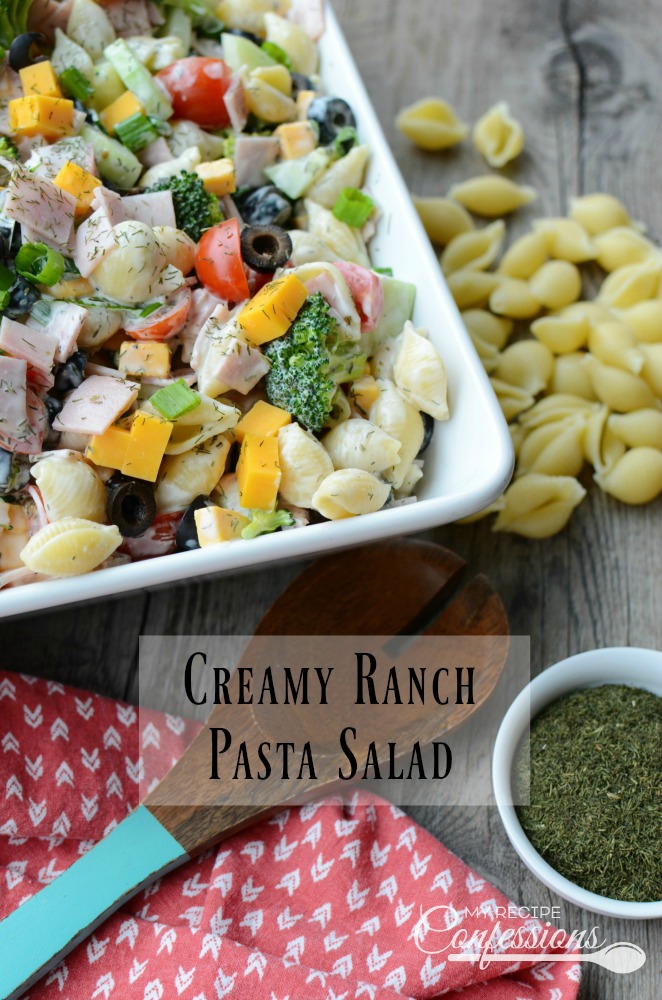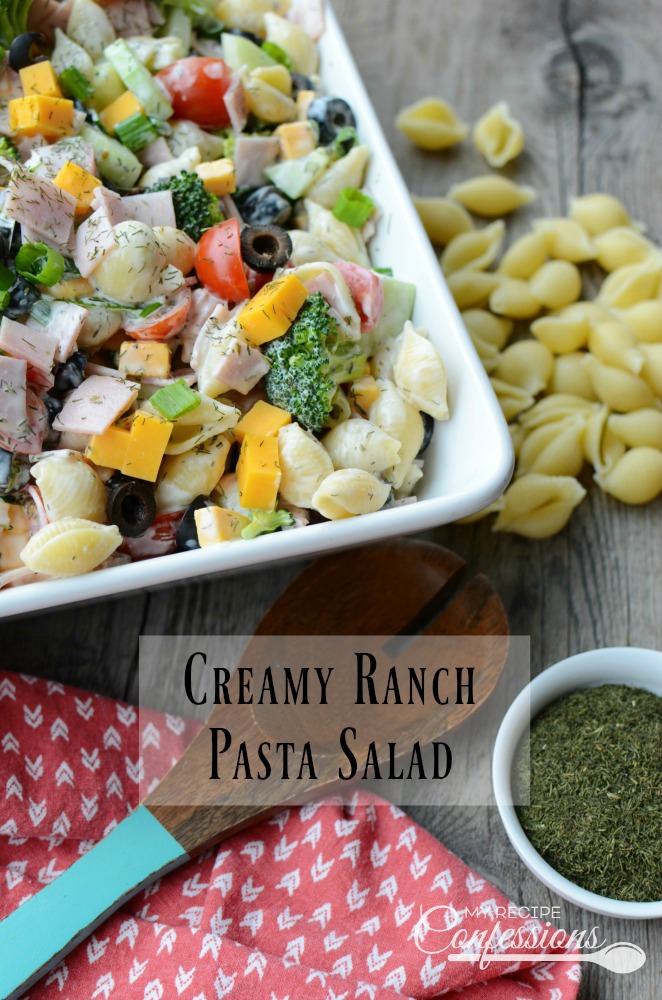 If you are a fan of ranch dressing, then this is the salad for you. I must stress that the flavor of the salad really depends on the ranch dressing that you use! You cannot use the prepackaged kind that you buy in the bottle. Like I have told you before, I am a ranch snob. I really believe that once you try this Homemade Ranch Dressing, you will become a ranch snob as well.
This salad is a real crowd pleaser! I always get asked for the recipe when I take it to parties.
With love from my kitchen to yours,
Carrie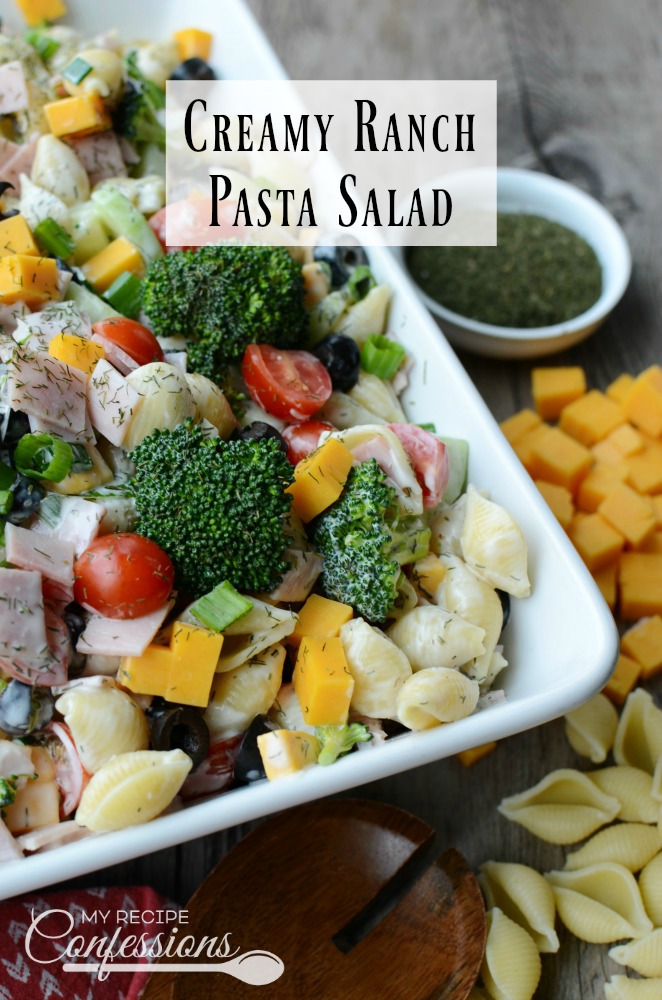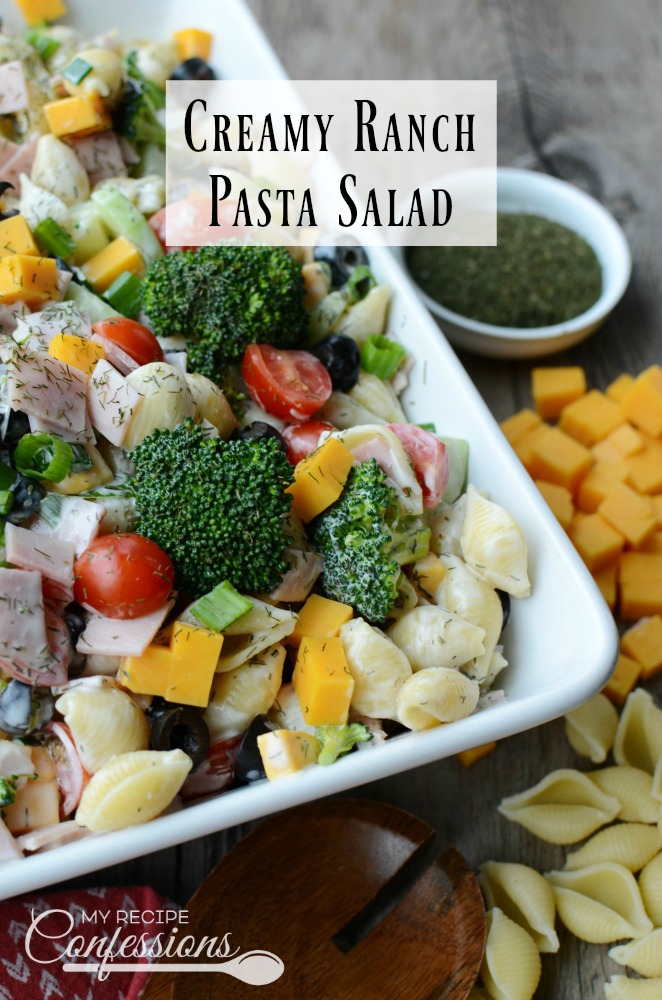 Creamy Ranch Pasta Salad
16 oz. of large pasta shells
1 lb. of ham steak, cubed
2 cups of broccoli florets
2 Roma tomatoes, diced
1 cup of celery, diced
1/2 cup of chives, diced
1/2 cup of bacon, cooked and crumbled
2 cups of ranch dressing
2 tsp. of dill
Instructions
1. Cook pasta according to package directions. Drain and cool.
2. In a large bowl, toss all of the ingredients together. Chill in the refrigerator for 2 hours. Enjoy!
Here are few other recipes you might enjoy.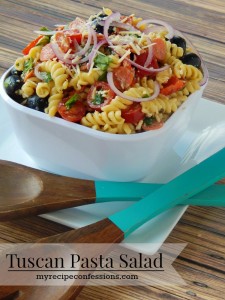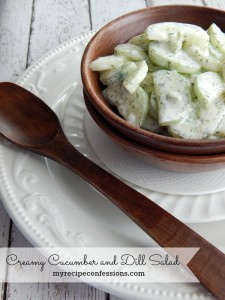 Creamy Cucumber and Dill Salad