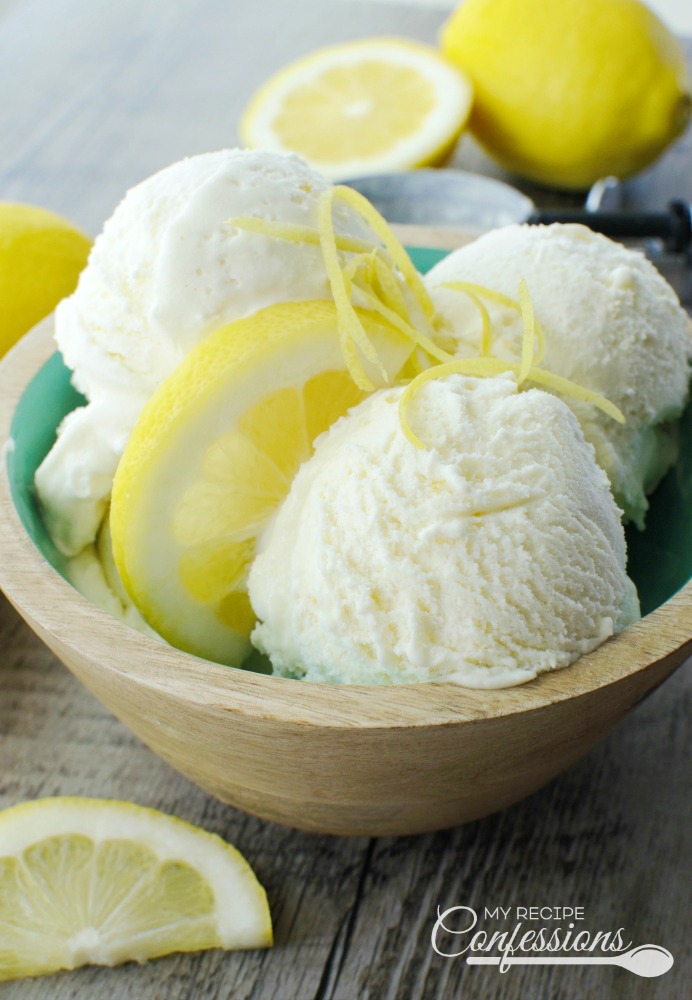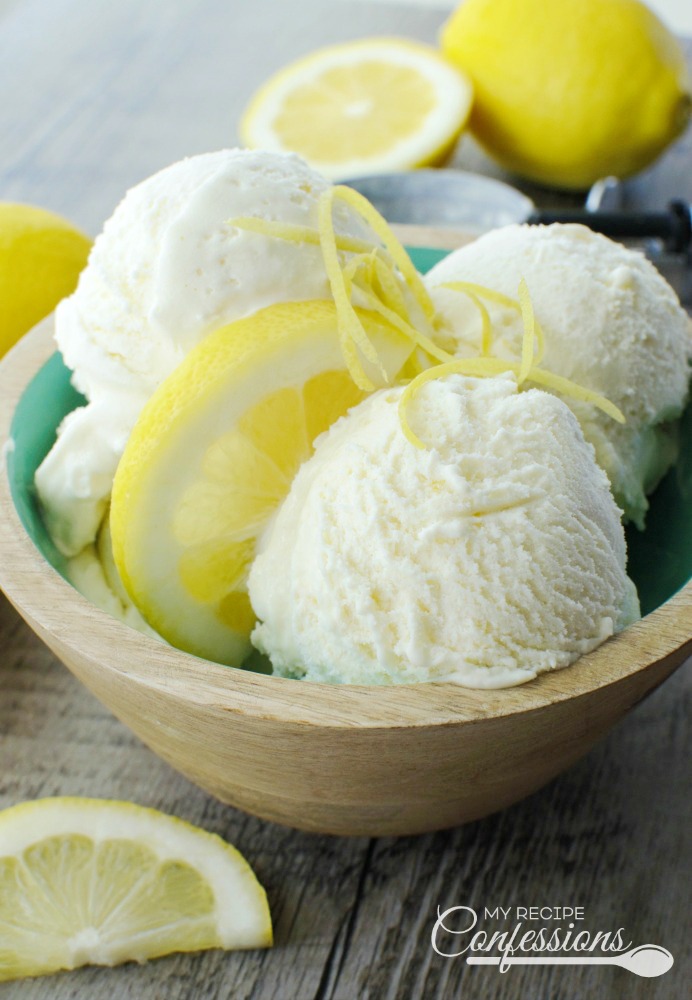 Lemon Ice Cream is my new favorite ice cream! It is silky smooth and creamy. It is also light and refreshing and has the perfect burst of lemon. The lemon flavor is not so tart that your mouth puckers up after every spoonful. This Lemon Ice Cream is unique and will shoot to the top of your favorite ice cream list as soon as the first spoonful touches your mouth!
I made this ice cream two different times before I was able to get it just right. The first time I used half and half instead of whole milk. It didn't freeze as thick as I wanted it to. I even put the ice cream back in the freezer over night to see if it would help and it did help a little.
I did a little research and found out that milk is critical in the ice cream because it has more water than the half and half or heavy cream does. The water in the milk helps the ice cream freeze better. The heavy cream and the whole milk are crucial to make a thick and creamy ice cream. If you try to substitute for these, you will not get the same results.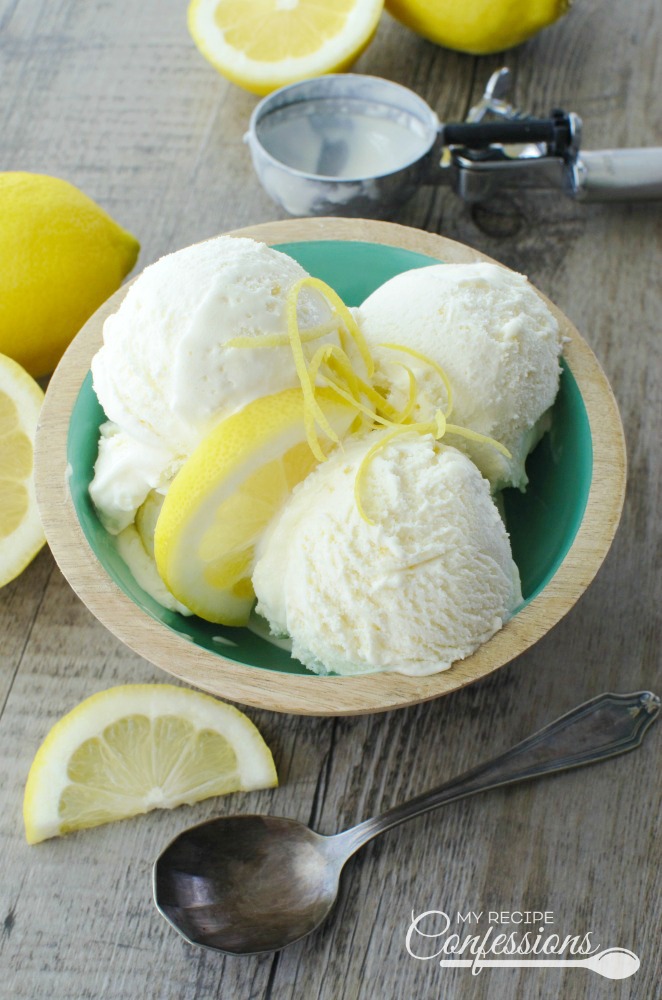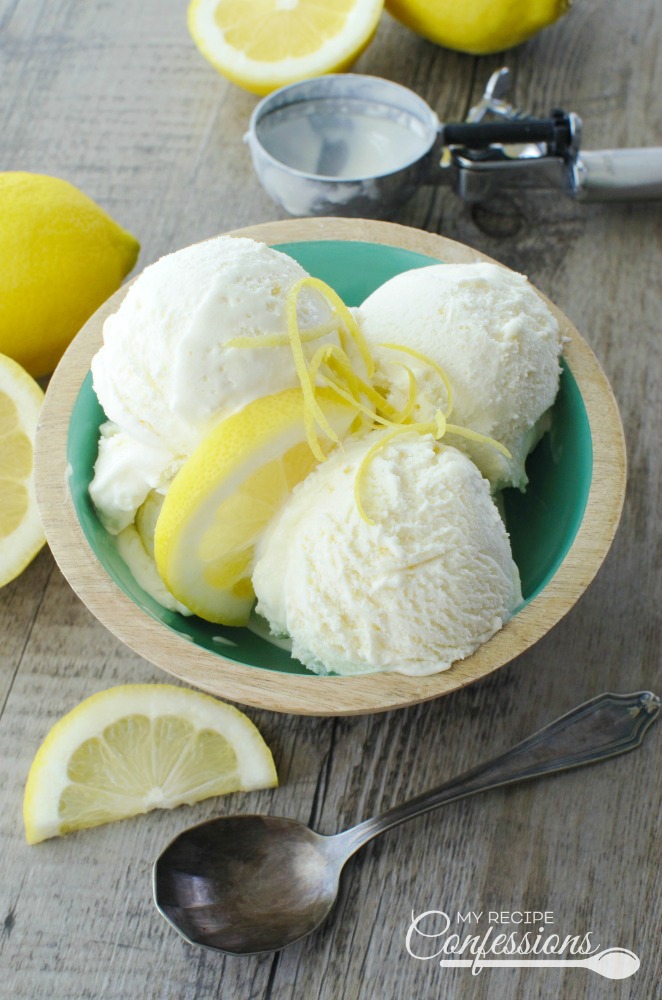 Disclosure: Some of the links below are affiliate links. This means I make a small commission if the links are followed and a purchase is made.
Let's talk ice cream makers.
Growing up we had a 4 quart electric ice cream machine like this one.
It made enough ice cream for our family of ten, but we had to plan ahead and make sure that we had ice and the ice cream salt. I will tell you, the hardest part of making ice cream is waiting for the ice cream to be done. It it TORTURE, but totally worth the wait.
Because I am so impatient and really struggle with waiting for the ice cream to freeze, I bought a Cuisinart ICE-21 1.5 Quart Frozen Yogurt-Ice Cream Maker (White)
.


I LOVE IT! I always keep the bowl in the freezer so when I want homemade ice cream, all i have to do is add the mixture to the bowl and turn it on. Twenty to twenty-five minutes later and I have 1.5 quarts of amazing homemade ice cream. It makes the perfect amount for my family. With this ice cream maker I can make Homemade French Vanilla Ice Cream to go along with my Homemade Apple Pie without a whole lot of fuss. Seriously guys, I love this machine so much I bought two.
Here are a few tips I found helpful when making the ice cream.
Make sure that the ice cream mixture is completely chilled before putting it in the ice cream maker. If not, your ice cream will not thicken as much as it is supposed to.
Make sure that the ice cream bowl for your ice cream maker is completely frozen. Homemade ice cream does require a little planning ahead. I usually leave my bowl in the freezer for at least 24 hours before I make ice cream.
When it comes to homemade ice cream, the fresher the better. Homemade ice cream doesn't hold up as long as the ice cream bought in stores. So it is best to eat it within a few days.
Don't try to swap out the heavy cream or whole milk for a lower fat substitute. Ice cream making is a science. Changing the ingredients will affect the final product.
Make sure to store your ice cream in a freezer-safe air tight container that is shallow and flat. It will help the ice cream stay at a more even consistency. Place a strip of plastic wrap or wax paper right over the top of the ice cream. This will help prevent ice crystals from forming.
 Store the ice cream in the back of the freezer not in the front or in the door. The back of the freezer is cold and will stay at a more consistent temperature. The consistent temperature will prevent the ice cream from developing a grainy texture.

Lemon Ice Cream
1 ( 10 oz.) jar of lemon curd
1/4 cup of lemon juice, chilled
Zest of one lemon, minced
1/2 tsp. of vanilla
1 cup of granulated sugar
2 cups of heavy cream
1 1/2 cups of whole milk
Instructions
Place the lemon curd in a bowl and heat in the microwave for 1 minute. Transfer the warm lemon curd to a medium-sized bowl and whisk until smooth.
Whisk in the lemon zest, vanilla, sugar, heavy cream, and whole milk and cover with plastic wrap and chill in the refrigerator for 1 hour or until the mixture is completely chilled. Stir the chilled lemon juice into the ice cream mixture.
Pour the ice cream mixture into the ice cream machine and freeze according to the manufactures instructions.
Here are a few other ice cream recipes that you should try.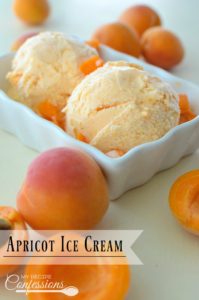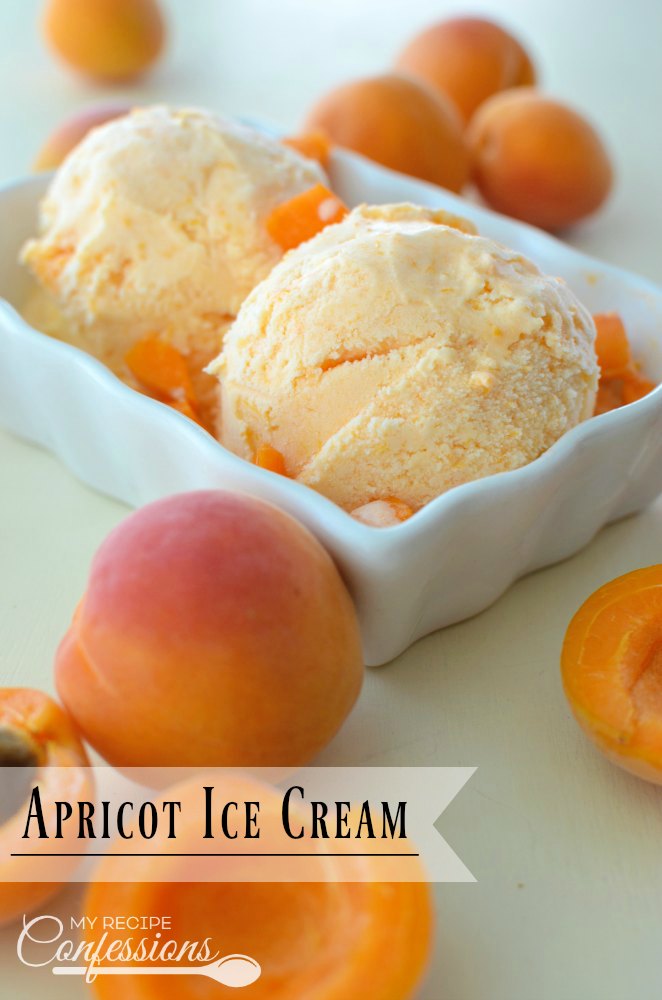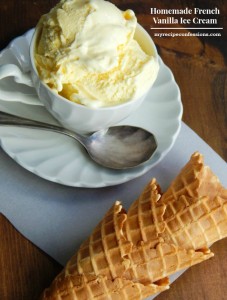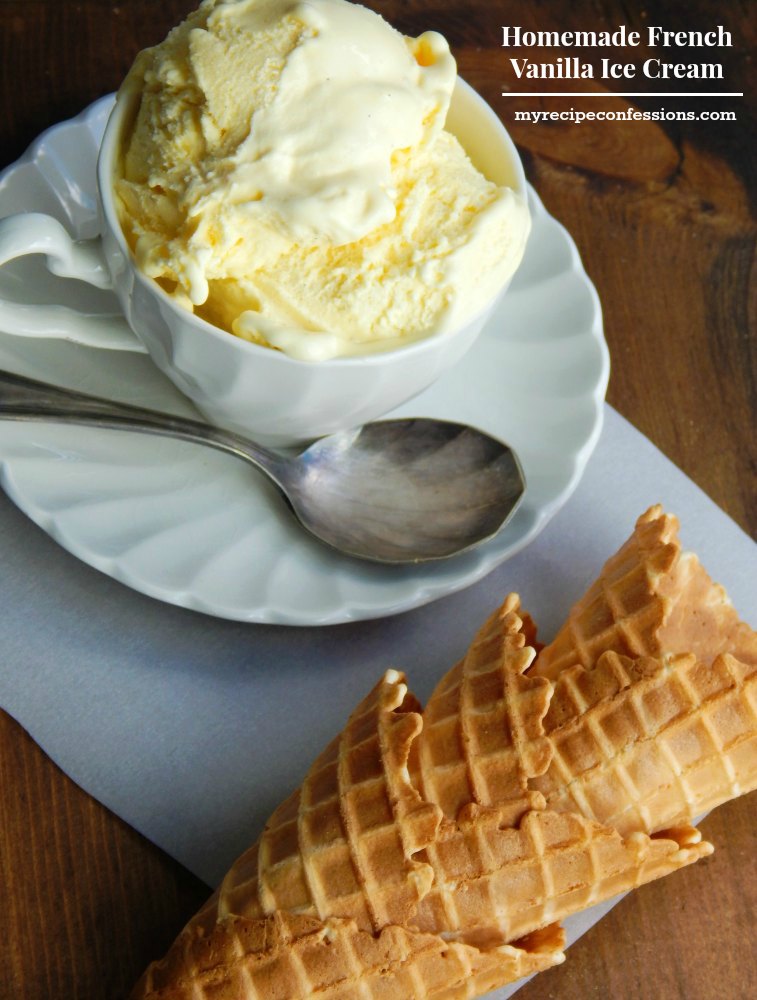 Homemade French Vanilla Ice Cream