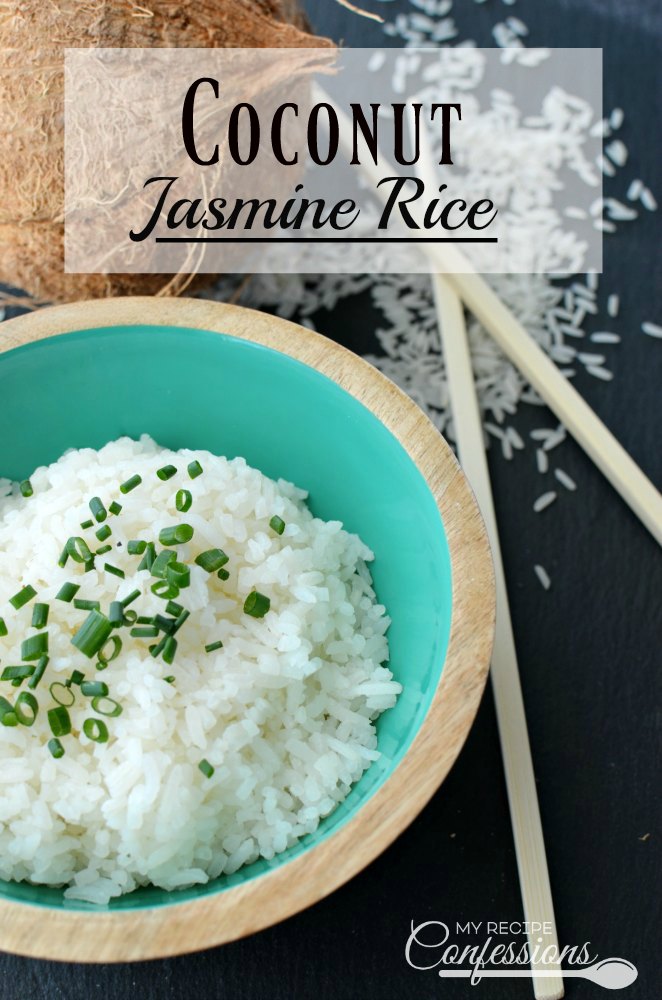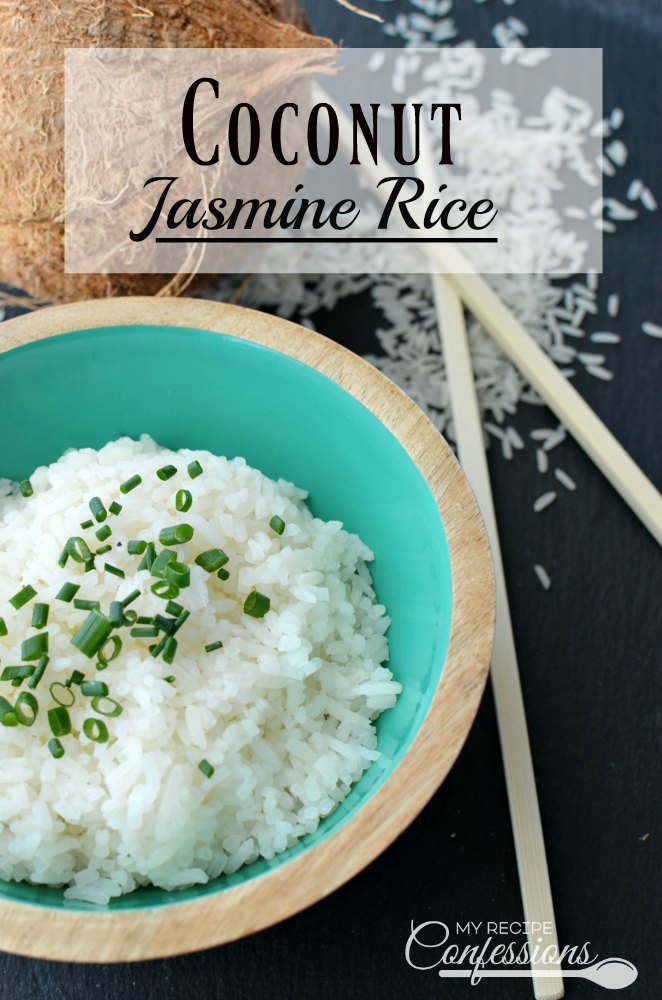 This Coconut Jasmine Rice puts an aromatic fragrance into the air that brings everybody into the kitchen to investigate what's cooking. Not only does it smell amazing, it has a warm and comforting flavor that matches its fragrance.
This recipe is a simple and quick side dish that compliments just about any meat that you want to pair it with. Honestly, I could eat this Coconut Jasmine Rice just about every day, that's how much I love it.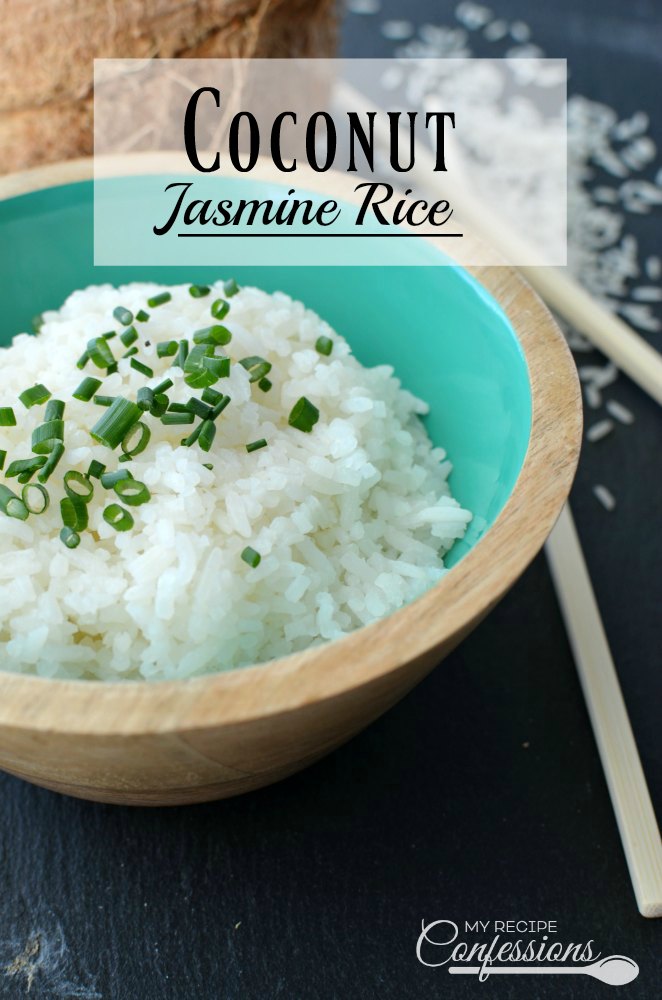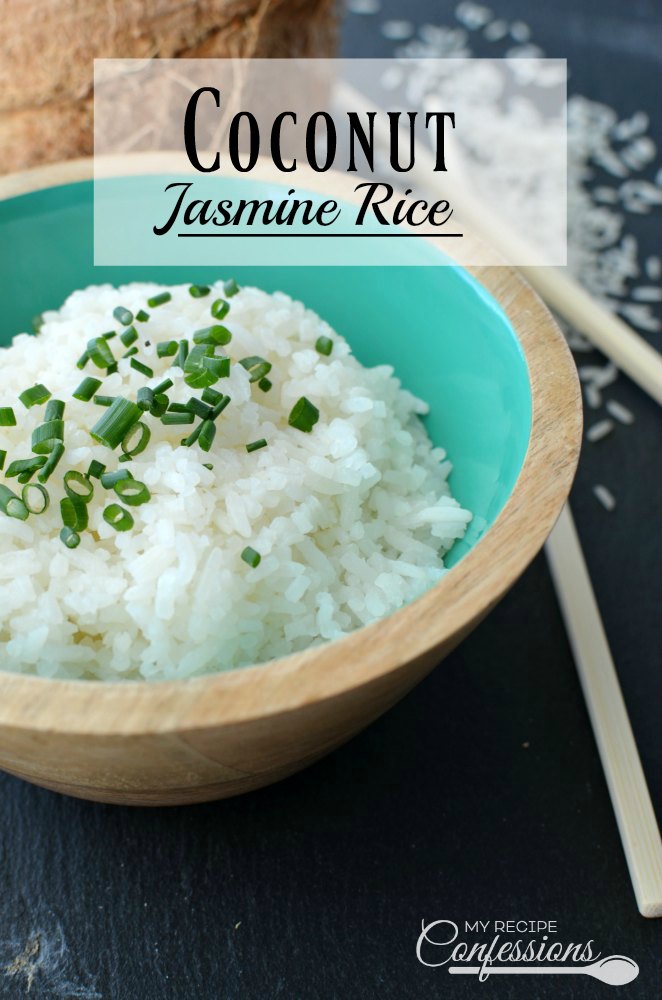 I first tasted a similar coconut rice on a quick anniversary trip to Park City with my husband. We went to the Butcher's Chop House restaurant for dinner. I ordered prime rib, coconut rice, and bacon brussel sprouts. The prime rib was good but I think I liked the coconut rice and brussel sprouts the best. I haven't been able to stop thinking about the rice, hence the recipe today. I know that once you try it, you are going to fall in love with it just like I did.
With love from my kitchen to yours,
Carrie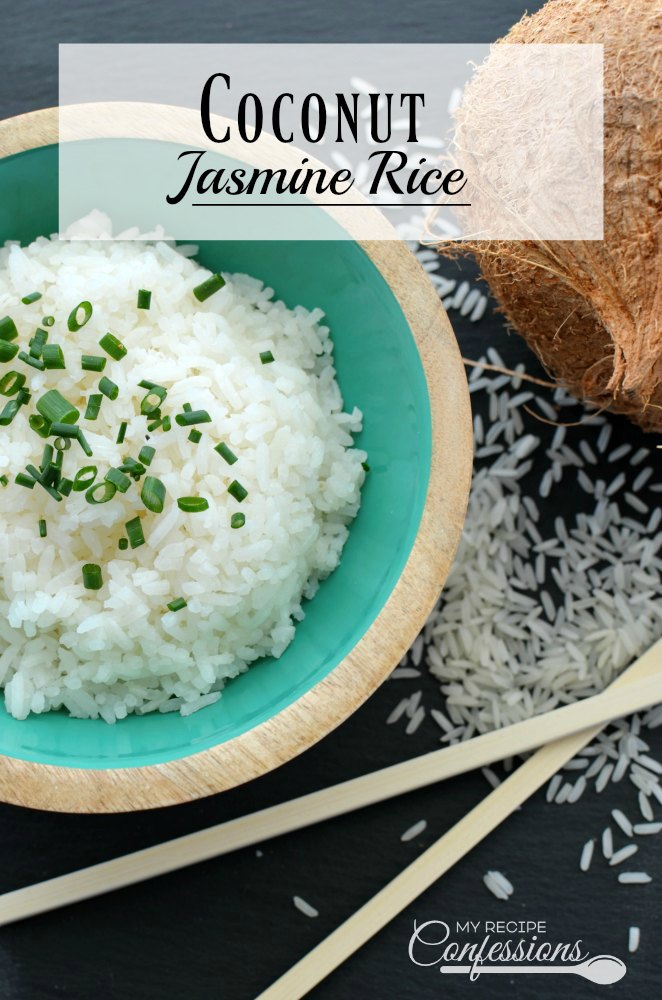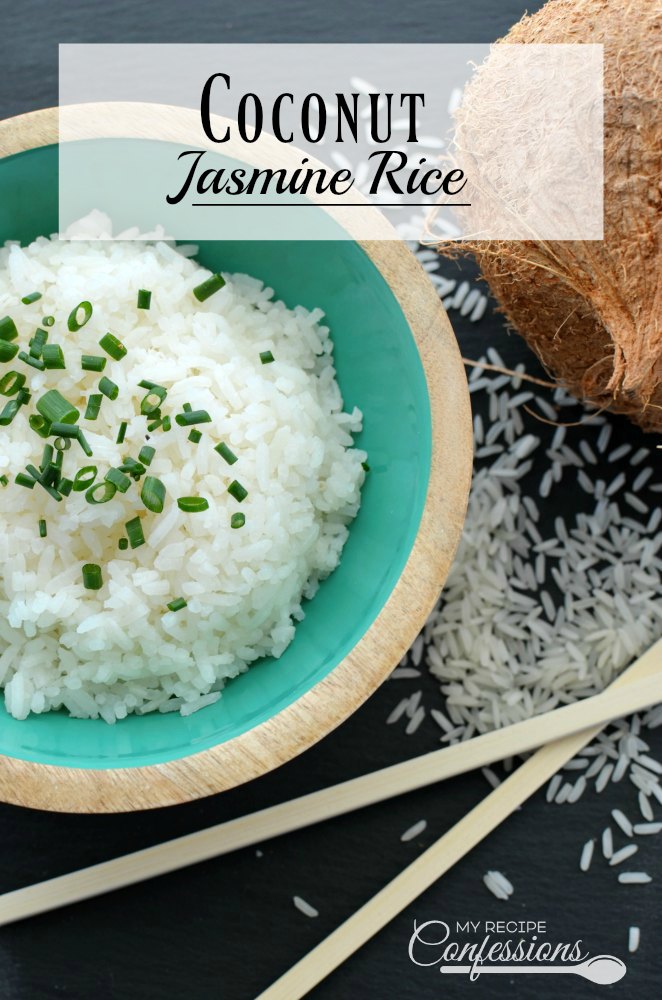 Coconut Jasmine Rice
2 cups of jasmine rice
1 1/4 cups of water
1 (15 oz.) can of lite unsweetened coconut milk
2 tsp. of kosher salt
1 tbsp. of granulated sugar
Instructions
Rinse the rice under cold water until the water runs clear. Add the rice and remaining ingredients to a medium-sized saucepan.
Over high heat, bring the liquid to a boil. Stir and reduce the heat to low. Cover the with a tight fitting lid and continue to cook for 20 minutes.
Remove from heat. Fluff with a fork and serve.
This recipe was adapted from Coconut Rice by Martha Stewart
Here are a few other rice recipes you might enjoy.