I love finding multiple uses for things. I love it when I can tweak my everyday decor and turn it into holiday decor.
So today, I wanted to share with you another use I found for the Chocolate Pots of Gold that I shared with you back in March.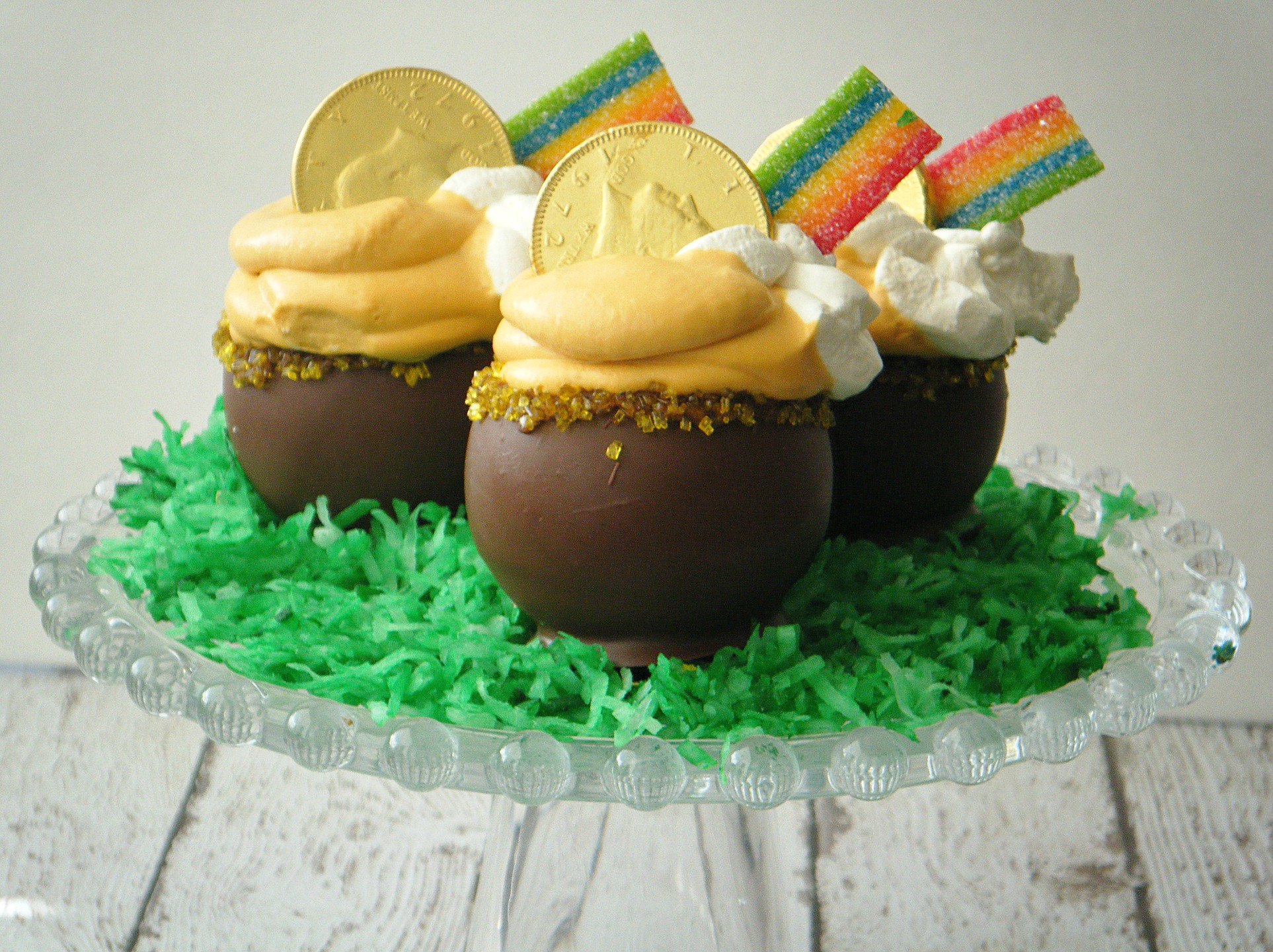 Instead of a pots of gold, for Halloween you can make witches cauldrons. I loaded my cauldron with a bunch of cute Halloween candy  that I bought at Winco. Winco had chocolate fingers, ears, toes, and eyeballs. I also bought some gummy worms, spiders, and of course candy corns.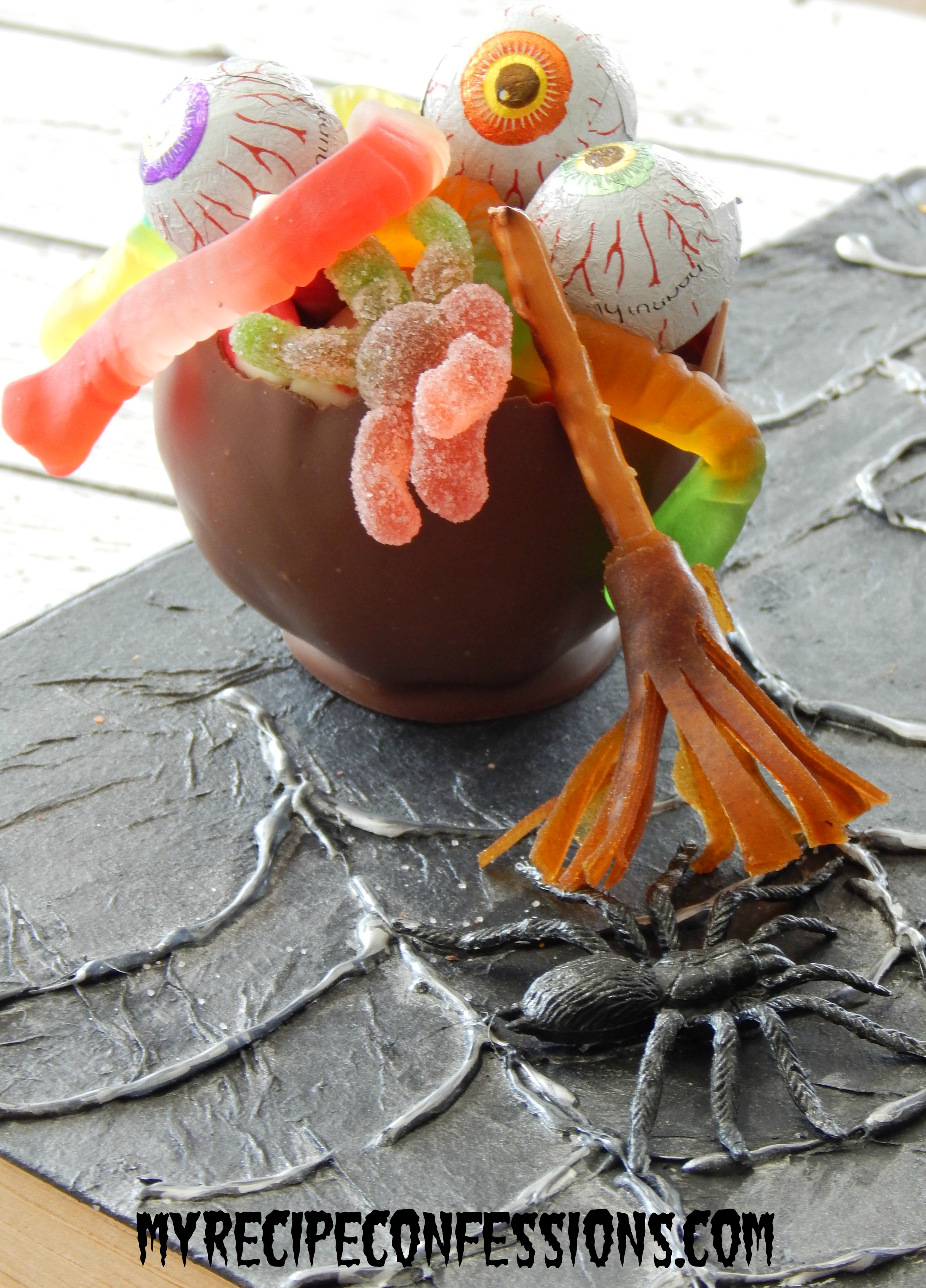 Once you make the cauldrons, all you have to do is fill them with your favorite Halloween candy. Then, a possibly would be to wrap it in cellophane and give it to your children's teachers or a neighbor. They would also be super cute as a party favor.  For a Halloween Dinner Party  you could put each of your guest's name on the cauldrons and place them at each persons place setting.
The possibilities for the cute little caldrons are endless. Just simply follow steps one through six  on the Chocolate Bowls instructions that you can find here.
With love from my kitchen to yours,
Carrie