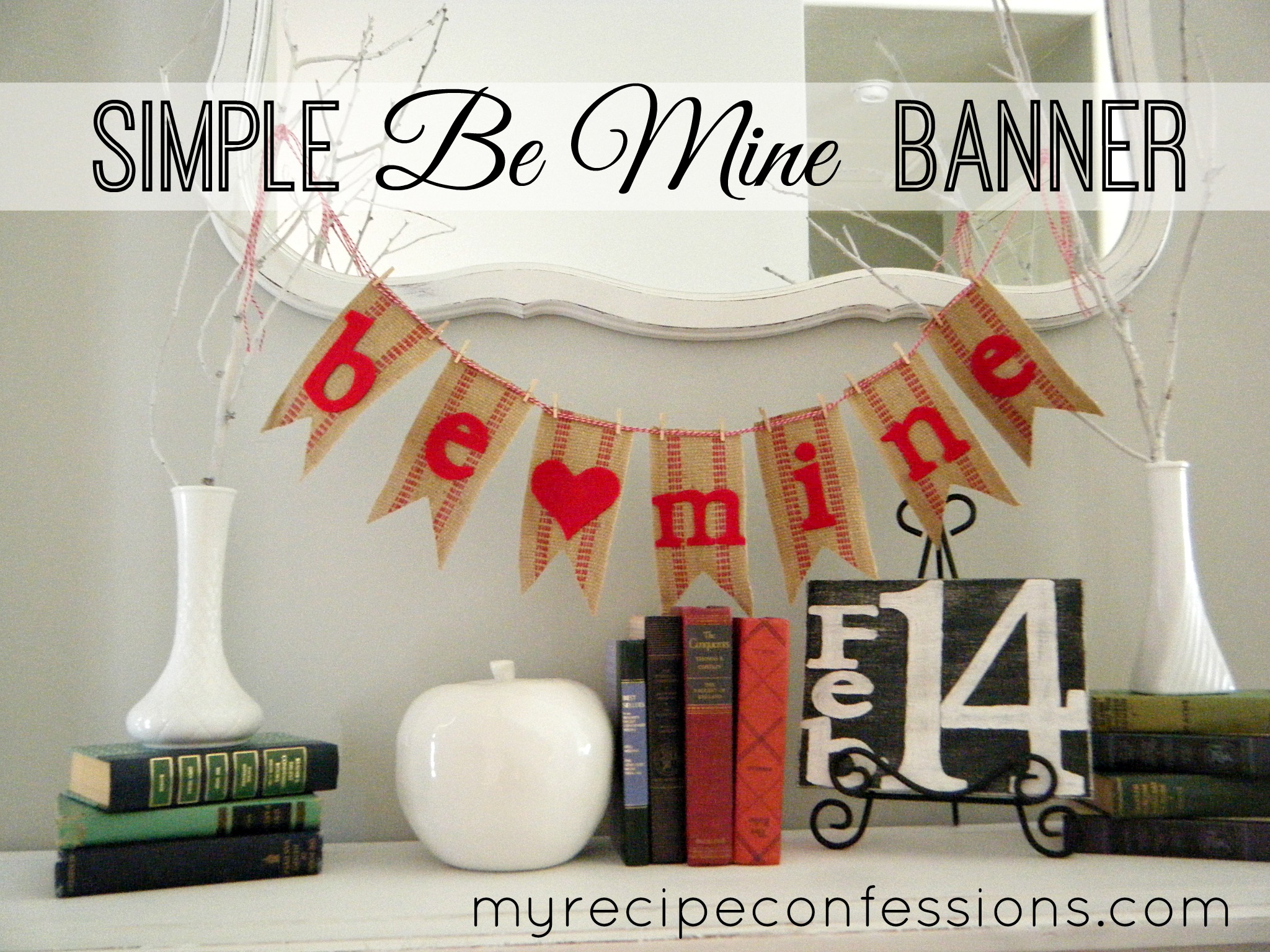 Have you ever heard of jute upholstery webbing? I had never heard about it before either. I discovered it this fall and the first time I saw it I knew what project I was going to use it for. Upholstery webbing is used in upholstery as a foundation for all other materials. In my case it is going to be used in a Valentine's banner. What I love about this stuff is that it doesn't fray as much as regular burlap and of course the fact that it is only 75 cents a yard is a bonus as well! What sealed the deal for me is the red stitching down the center, I mean seriously how cute is that? I used my Cricut to cut out the template for the letters and heart. If you don't have a Cricut you can find a cute font online, size it to 3 inches, print it off and then trace it onto the felt. Alright friends, lets get started because Valentine's Day is only 11 days away. Until next time, Carrie Supplies: 1  1/2 yards of upholstery webbing (found in the upholstery section in craft stores) 1/4 yard of red felt 3 inch letter templates 3 inch heart template scissors hot glue gun and glue sticks tacky glue 3 yards of ribbon or bakers twine 1/2 inch clothes pins
Instructions 1. Measure and cut the webbing into 7 inch strips. You will need 7 strips total.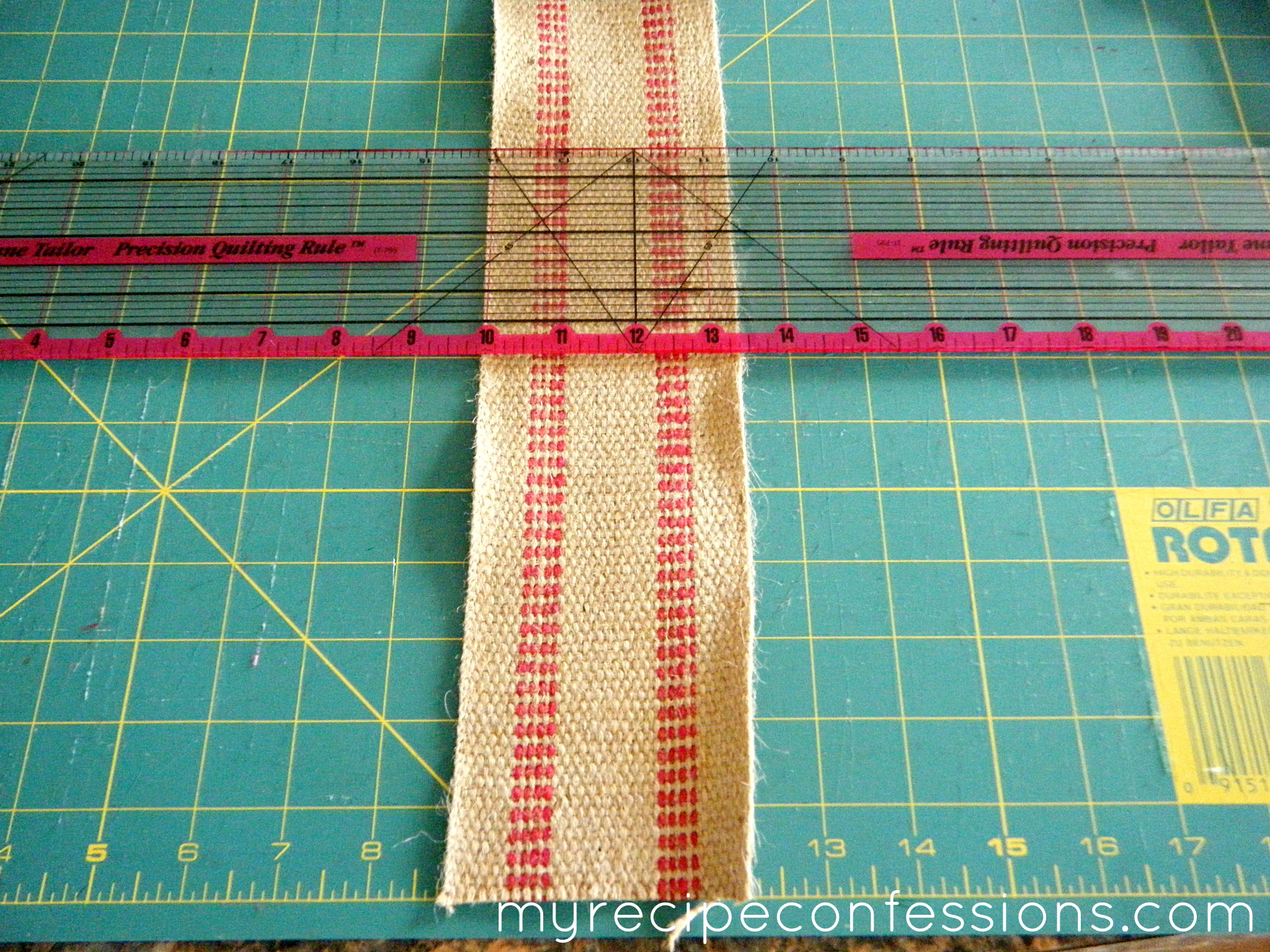 2. Fold the webbing strip in half with the fold facing you. With the scissors pointed away from you cut the strip on angle.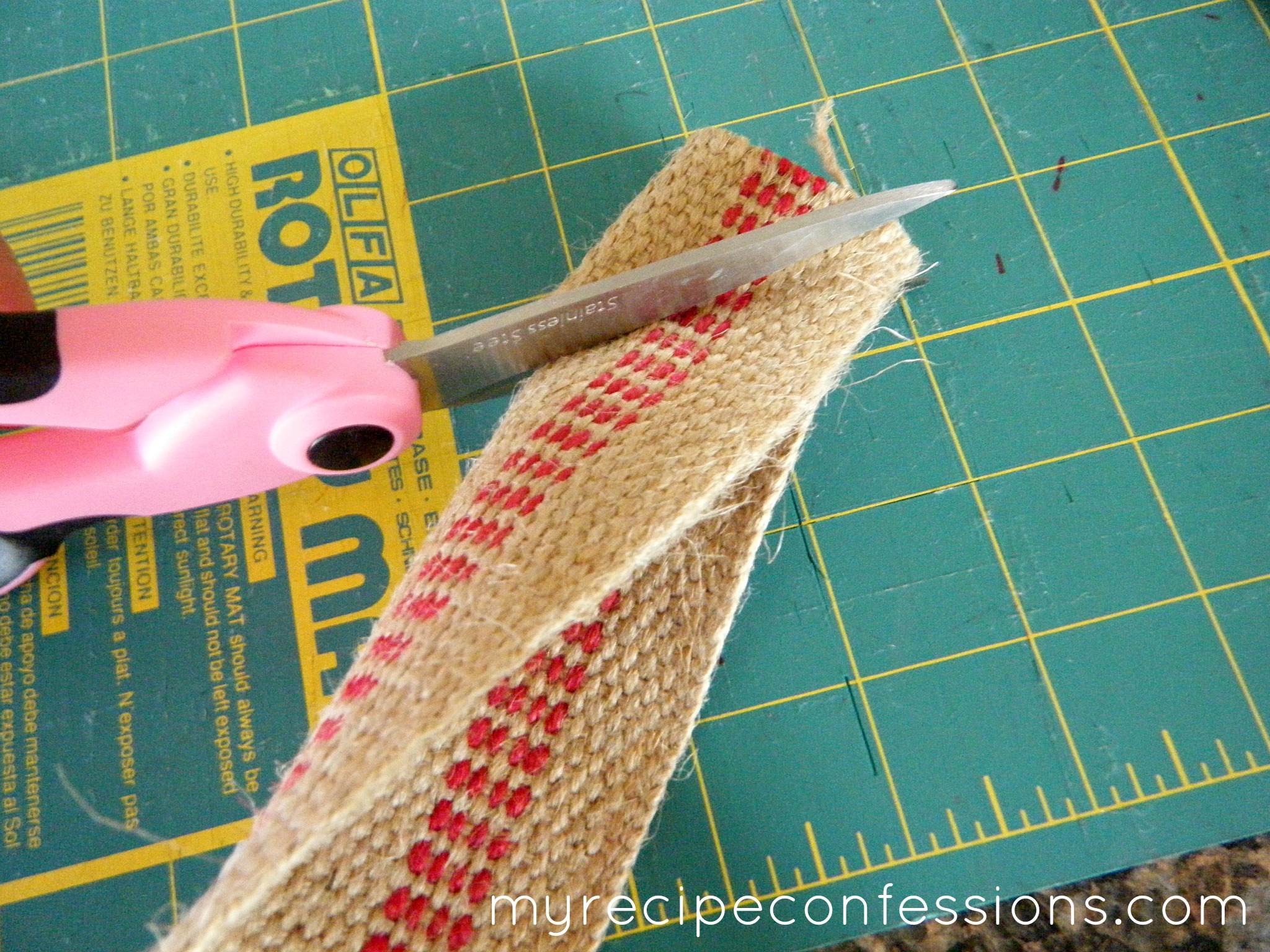 3. Trace the letters and heart onto the red felt and cut them out.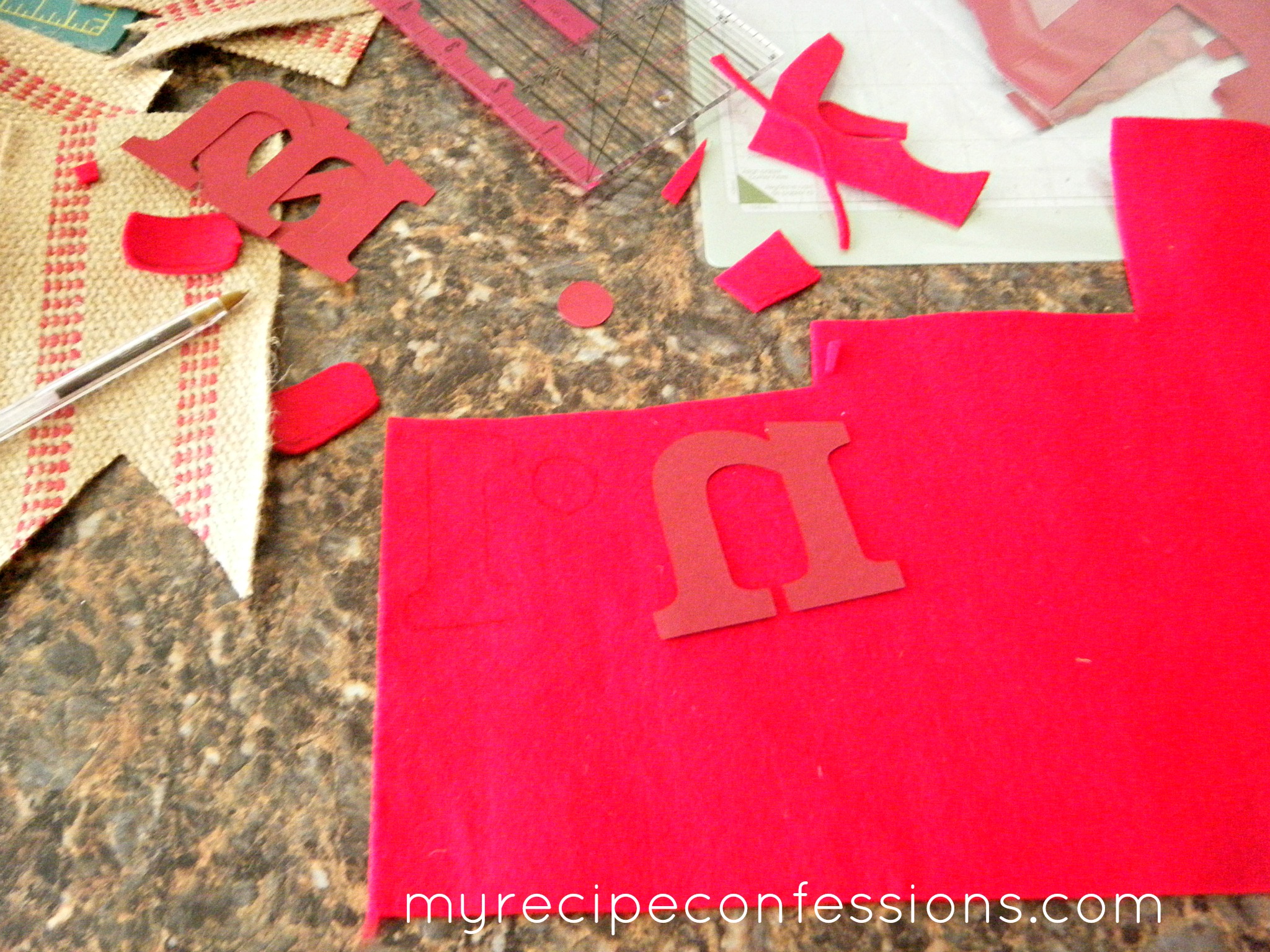 4. Glue the letters and heart onto the webbing strips with tacky glue.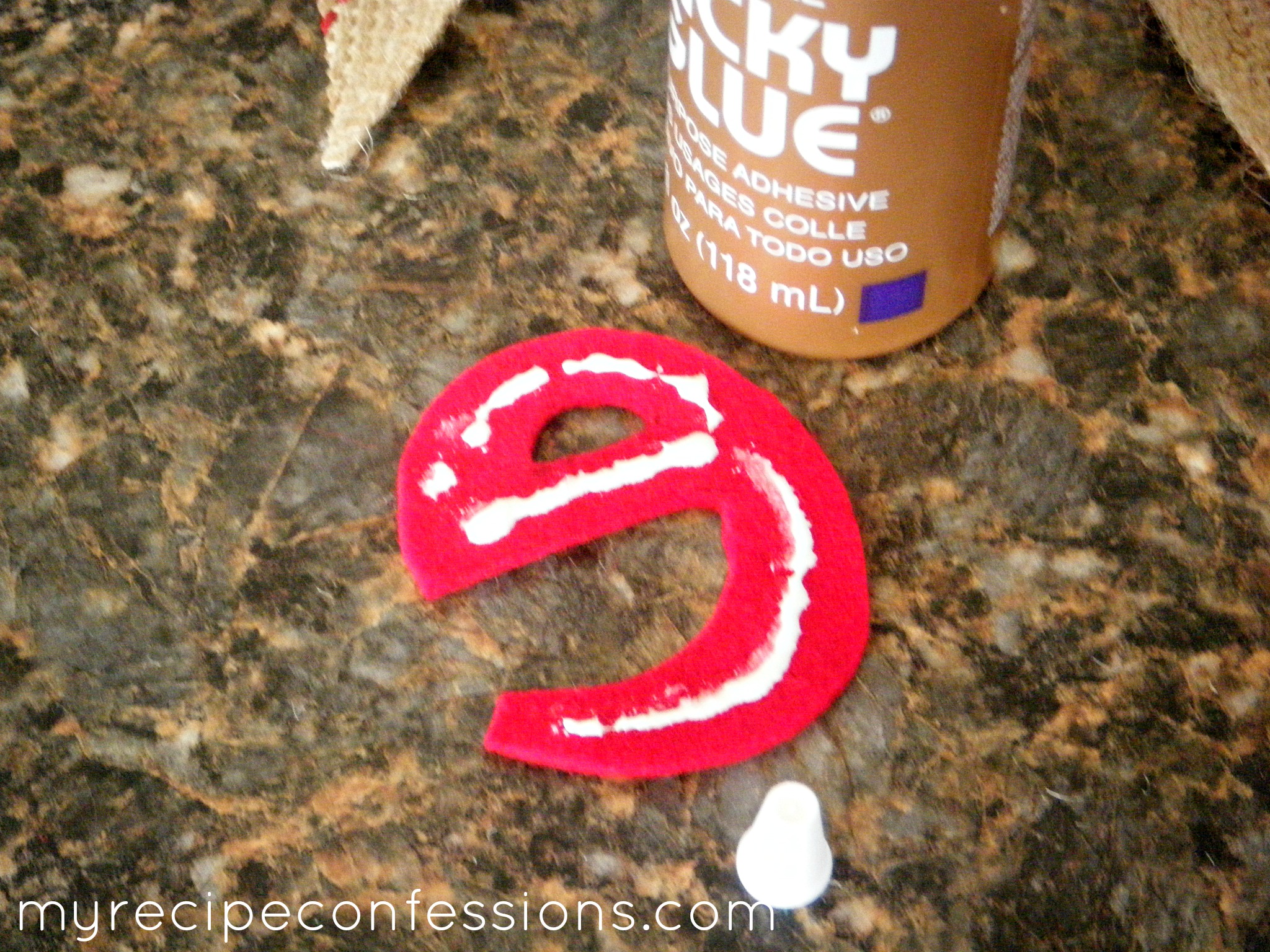 5.With a hot glue gun, glue one jumbo paper clip on each tip of the webbing strip.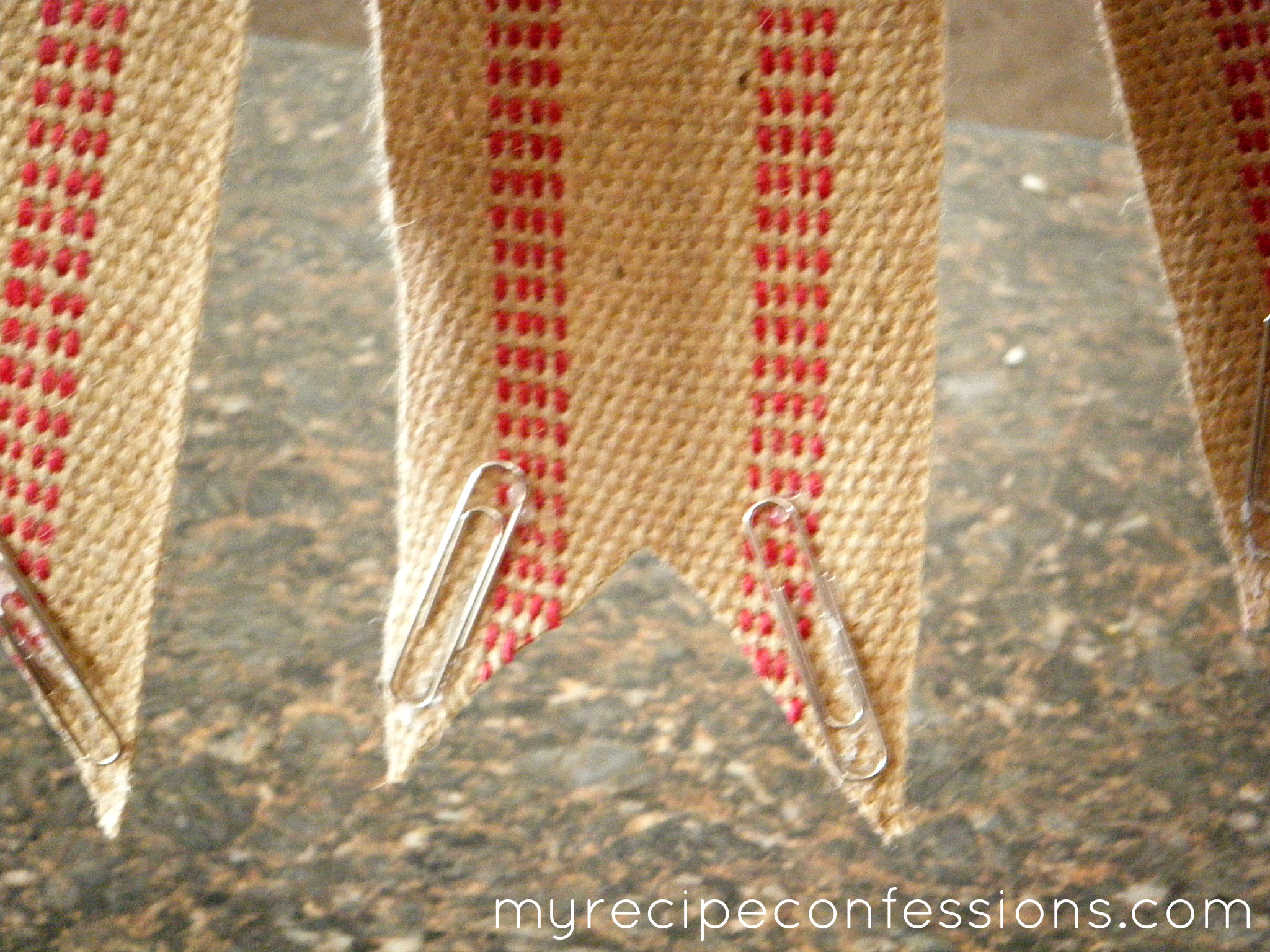 6. Pin the banner onto the baker's twine with the mini clothes pins. Hang your banner and enjoy!
* The banner was too heavy when I hung it on the branches. So I had it put some small rocks in the bottom of the vases to weight them down.
This project is linked to
Inspiration Exchange Link Party