I have made this recipe twice in the past few months. Trust me, it is that good! I love that I can throw all the ingredients in the crockpot and then forget about it until dinner time. Life gets so crazy around my house sometimes that if I don't have something all ready prepared, we end up just getting pizza. This is the perfect solution to those kind of nights. I found this recipe on a blog called Table For Two. The original recipe serves 4 so I double it, so I can feed my family of 7. This recipe is a real gem and will it will be one that I will hold onto for years to come.
Until next time,
Carrie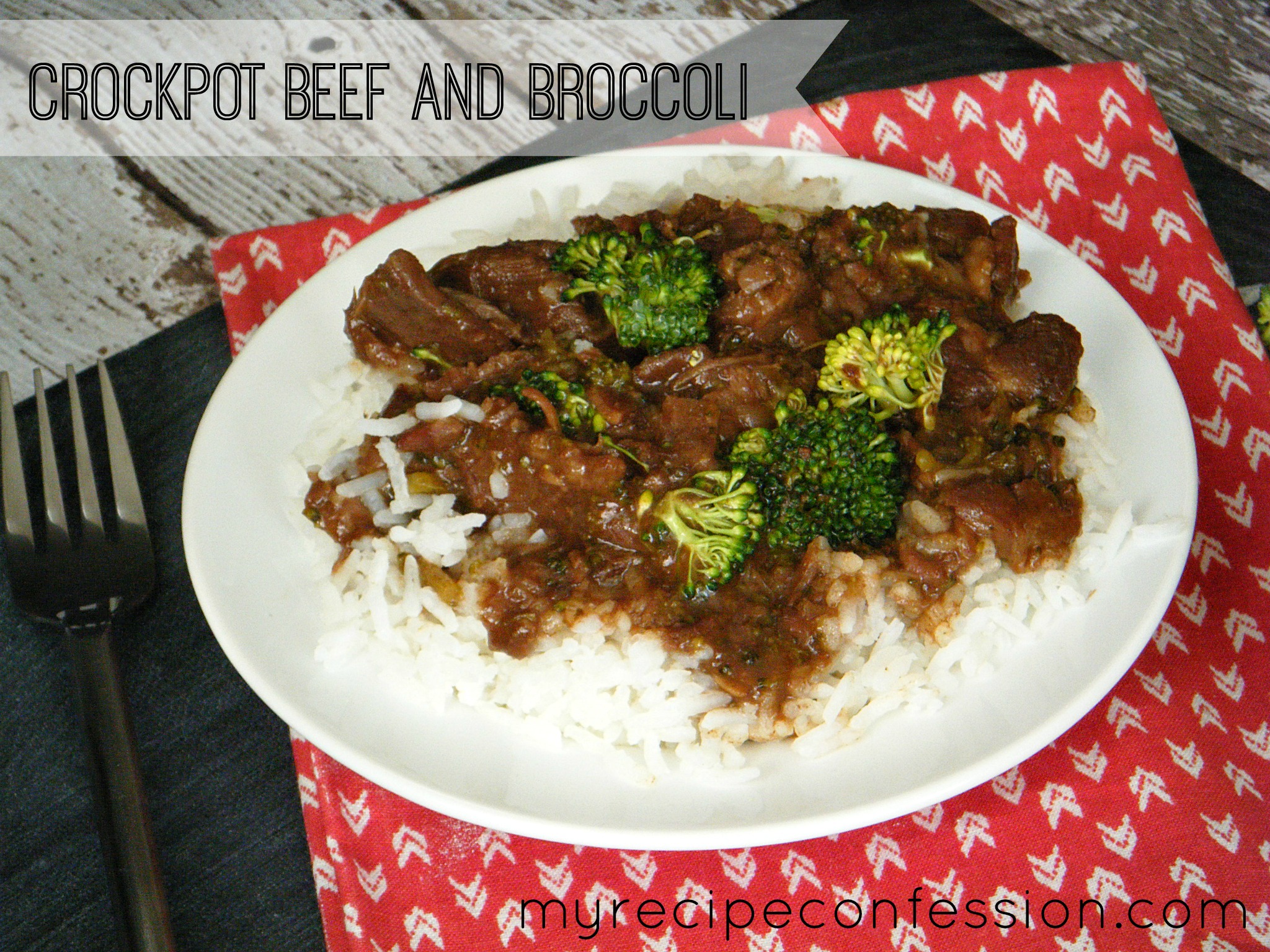 Beef and Broccoli
2 lbs of rump roast, thinly sliced
2 cups of beef broth (I use Better Than Bouillion)
1 cup low sodium soy sauce
2/3 cup of dark brown sugar
2 tbsp. sesame oil
3 tsp. garlic, minced
4 tbsp. cornstarch
8 tbsp. sauce (from crockpot of cooked meat)
4 cups of frozen broccoli florets
8 cups of cooked white or brown rice
Instructions
1. In the crockpot whisk together the beef broth, soy sauce, brown sugar, sesame oil, and garlic.
2. Place the meat in the soy sauce mixture and gently toss to coat. Turn crock pot on low and cook for 4 hours.
3. After 4 hours, whisk the sauce and cornstarch in a bowl to make a slurry. Pour the slurry in the crockpot and mix well. Add the frozen broccoli florets to the crockpot.  Cook  for an additional 30 minutes on low to thicken the sauce and cook the broccoli.
4. Serve Beef and Broccoli hot over rice.
This recipe was adapted from tablefortwoblog.com