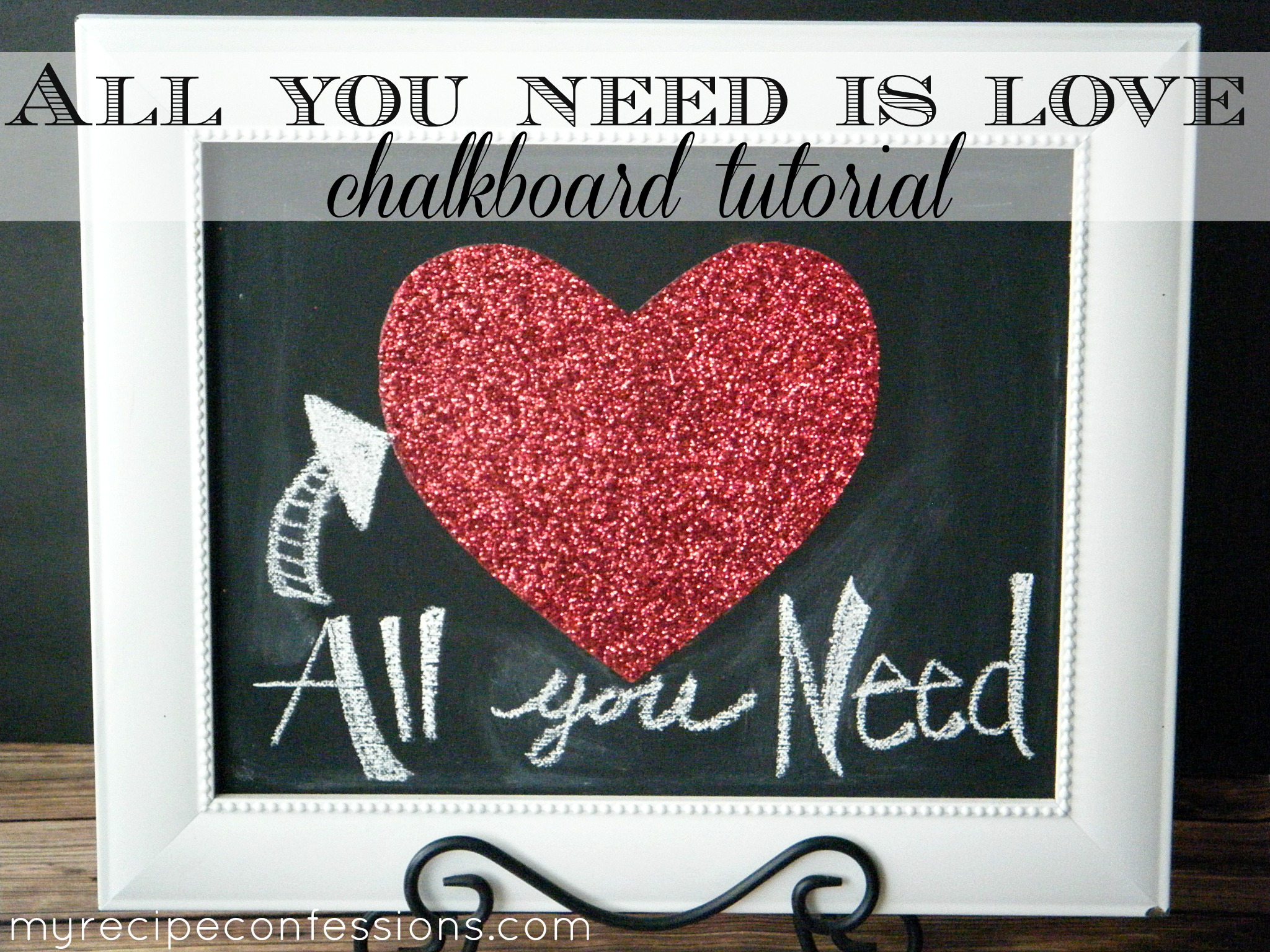 So I have been wanting to start some posts on my craft projects for a while now. I love to craft almost as much as I like to cook, Almost.  I am right in the middle of making all my Valentine's Day decor. Right now  I am loving the color white. This is my latest project. The frame is an old frame I painted white. I love the contrast between the white frame, black chalkboard and the red glitter heart.
I think this would be cute to display around the 4th of July with the" I heart America". It would also be cute displayed year round with "I heart Spring or Summer" etc. You could write your kids names above the heart and under the heart write  things you love about them or as a reminder of things you are grateful for. Really the possiblities are endless!
Until next time,
Carrie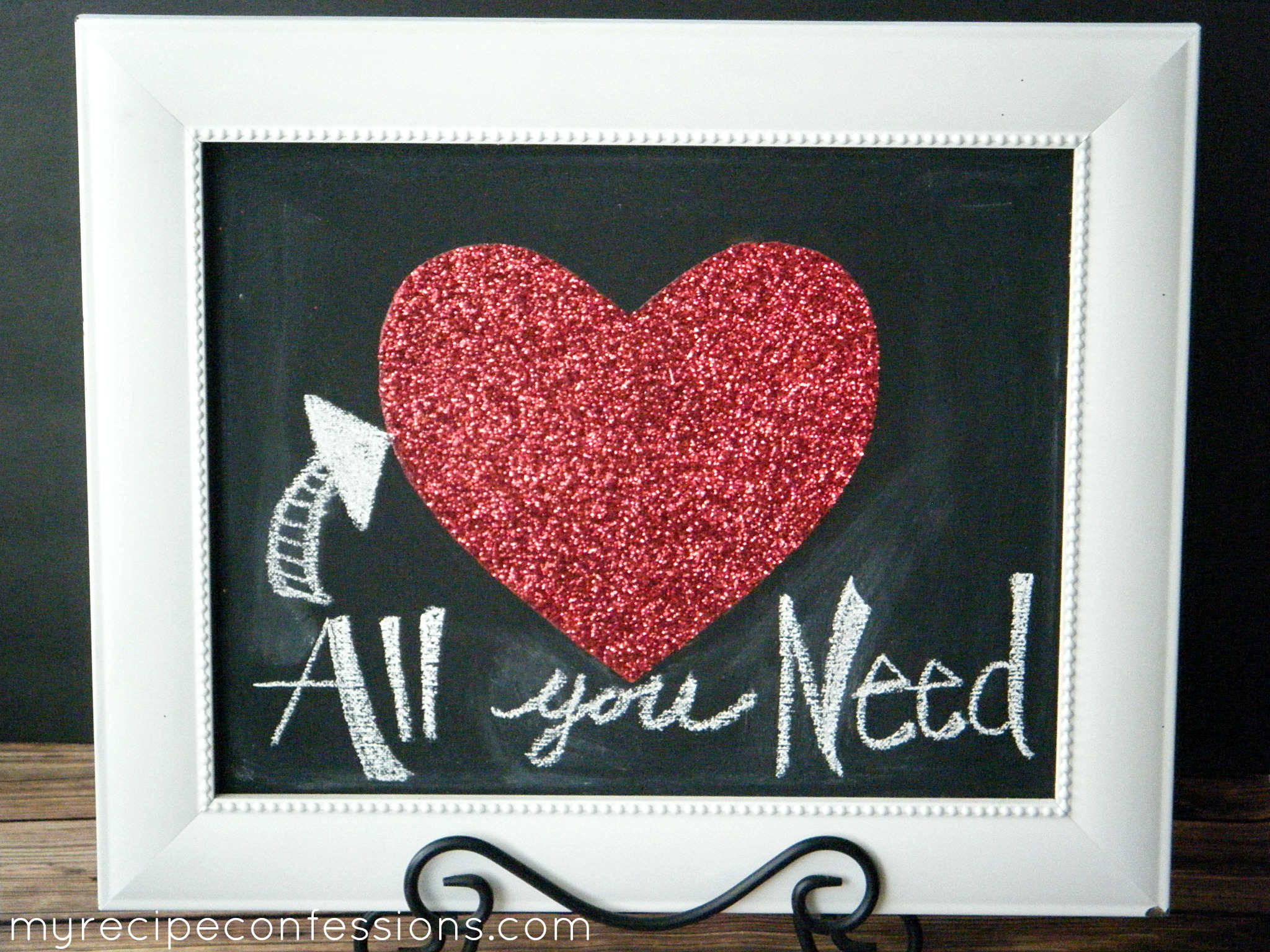 All you need is love chalkboard tutorial
Supplies:
5-6  inch heart template (I just made mine by folding computer paper in half and free handing it)
1  11 by 14 in canvas (I bought mine in a 2 pack at Wal-Mart for $4.97)
Rust-oleum black chalkboard spray paint
Red glitter
Glue (Tacky glue, or Elmers glue)
Frame with 11 by 14 inch opening
Chalk
Red acrylic paint
Small foam paint brush
Instructions:
1. Paint the canvas with the chalkboard spray paint. Let it dry completely.
2. Once the chalkboard paint has dried completely trace the heart with pencil in the center of the canvas.
3. Paint the heart with the red acrylic paint. Make sure to keep the paint inside the lines. The paint doesn't need to be perfect, because the glitter will be covering it. Let the paint dry completely.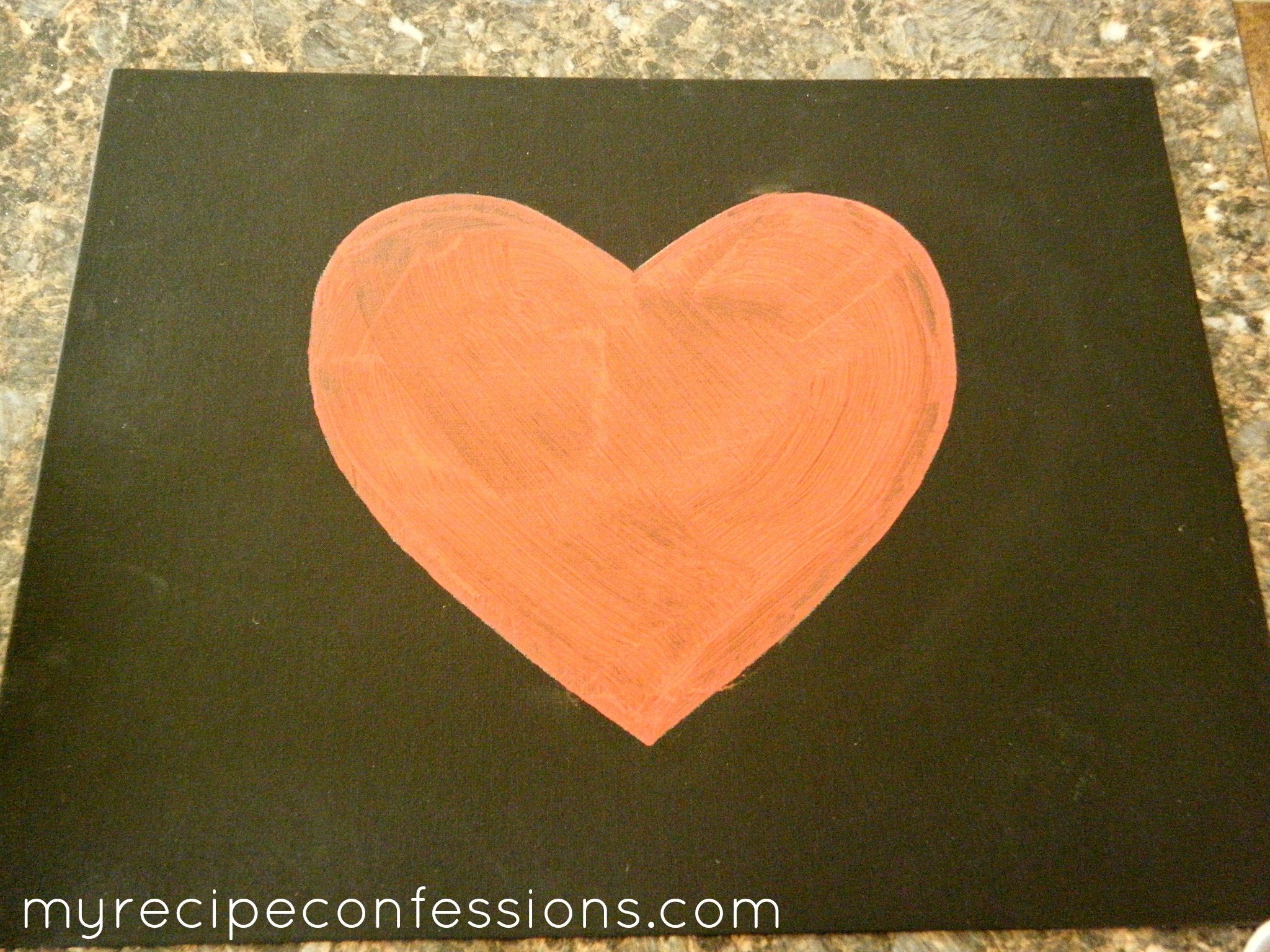 4.With the tip of the glue, carefully outline the outside of the heart. In the middle you can use the brush to spread the glue out better.  Completely coat the heart with the glue. You want the glue to be fairly thick so that the glitter will adhere better to the canvas.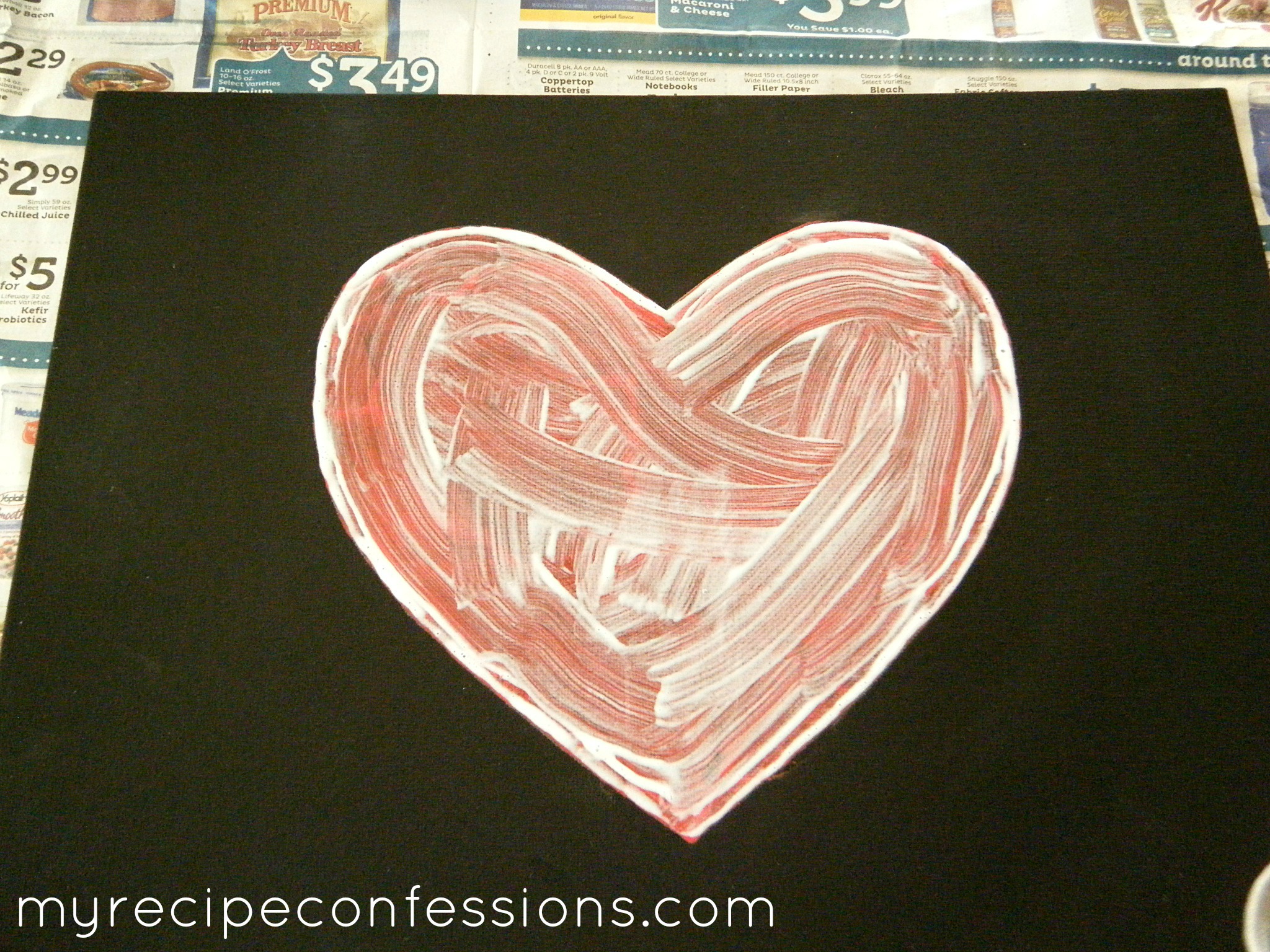 5. Pour the glitter over the heart. Completely cover the heart with a thick layer of glitter. Let it sit for about 20 to 30 minutes or until it is completely dry.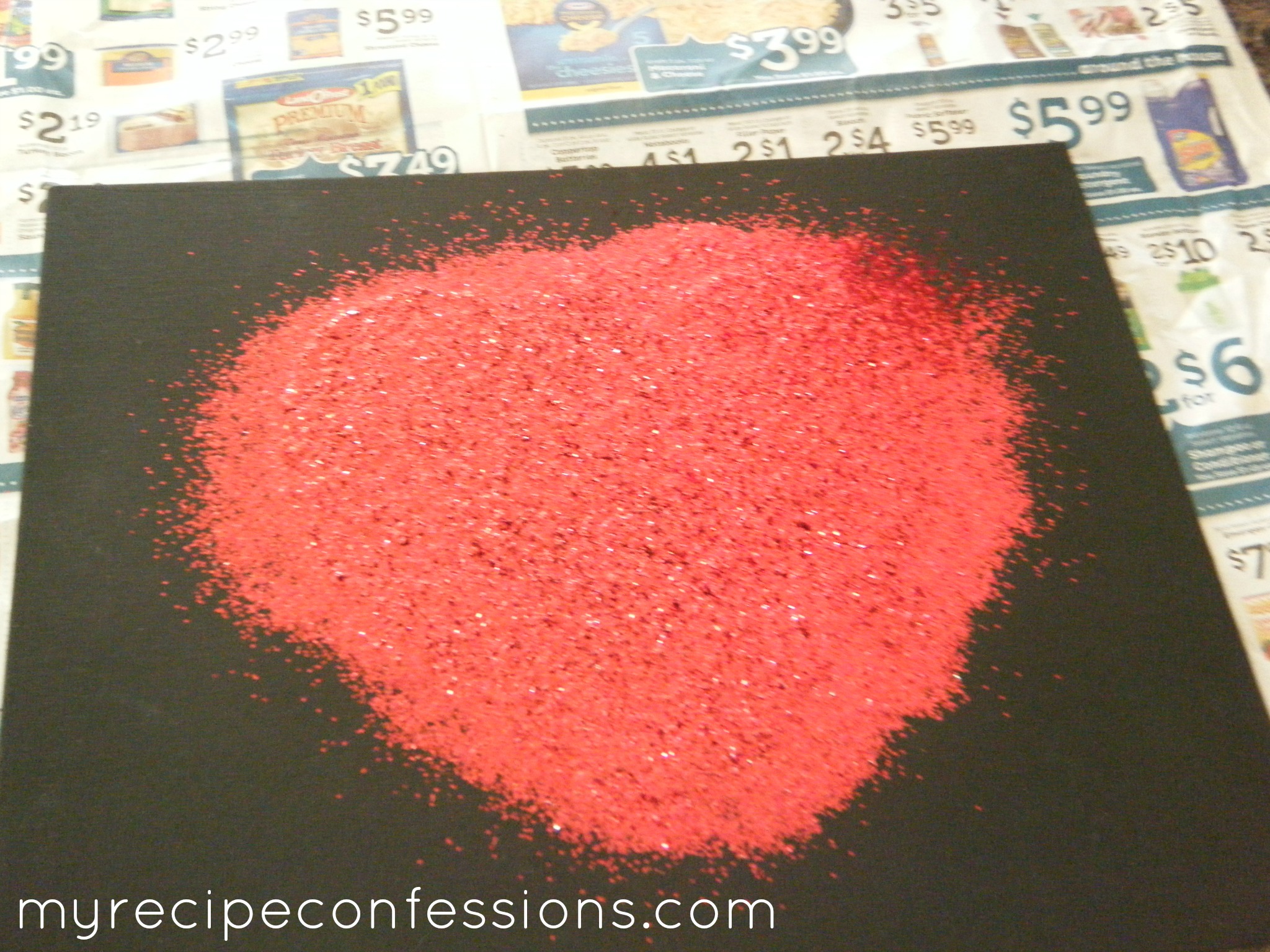 4. Once the glue has dried, pour the glitter onto another piece of paper or newspaper. Tap the canvas to get all the excess glitter off. Pour the remaining glitter back into the glitter container for a later use.
5. I just free handed the words on the chalkboard. If you don't want to do that you can find a font you like and lightly trace it with a pencil onto the chalkboard and then write over it with the chalk.
6. Place it in your frame and display with love! 🙂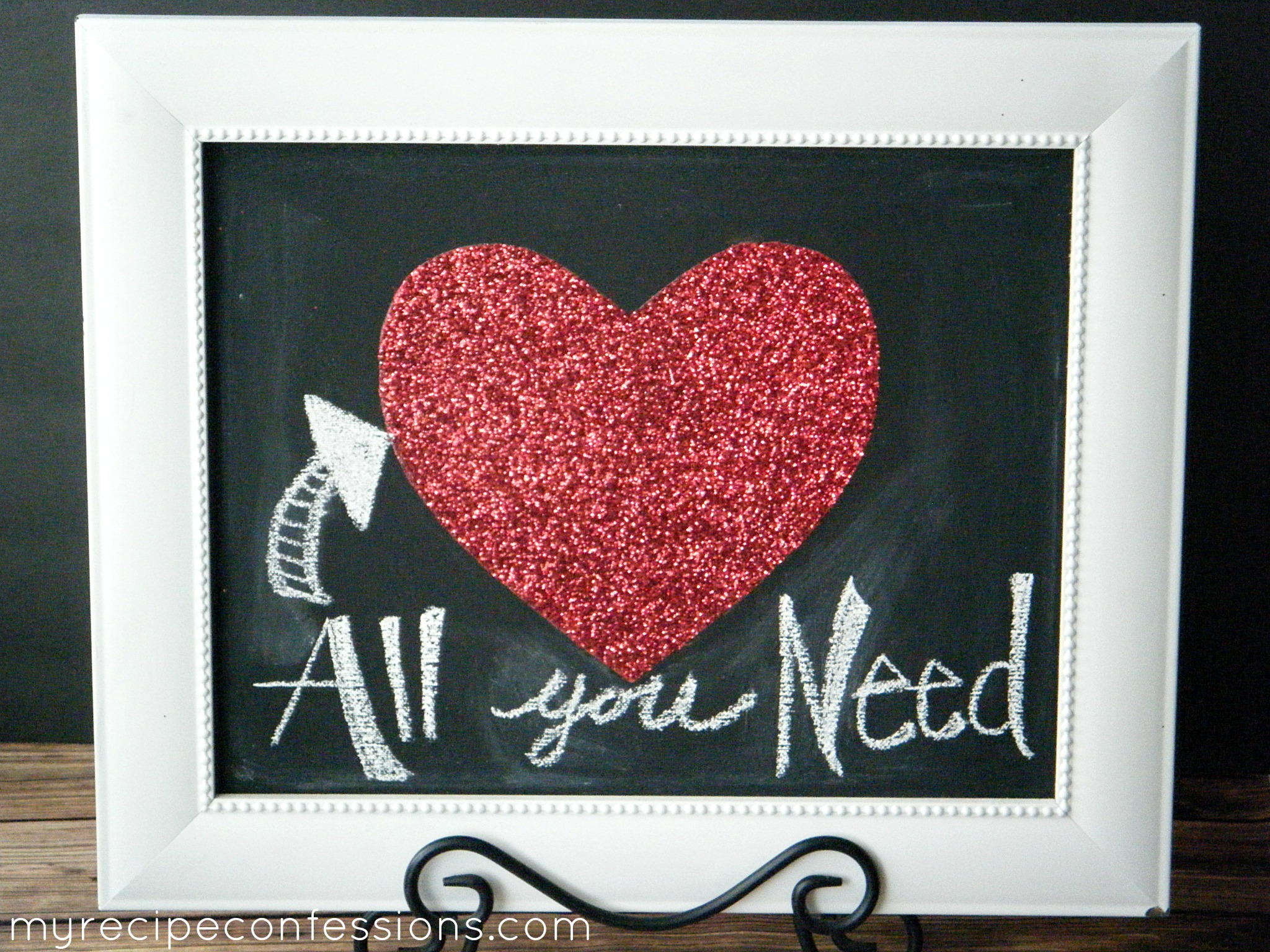 This Project is linked to: