Soft Homemade Caramels are rich and creamy and practically melts in your mouth. This tried and true recipe is definitely one you want to hang onto.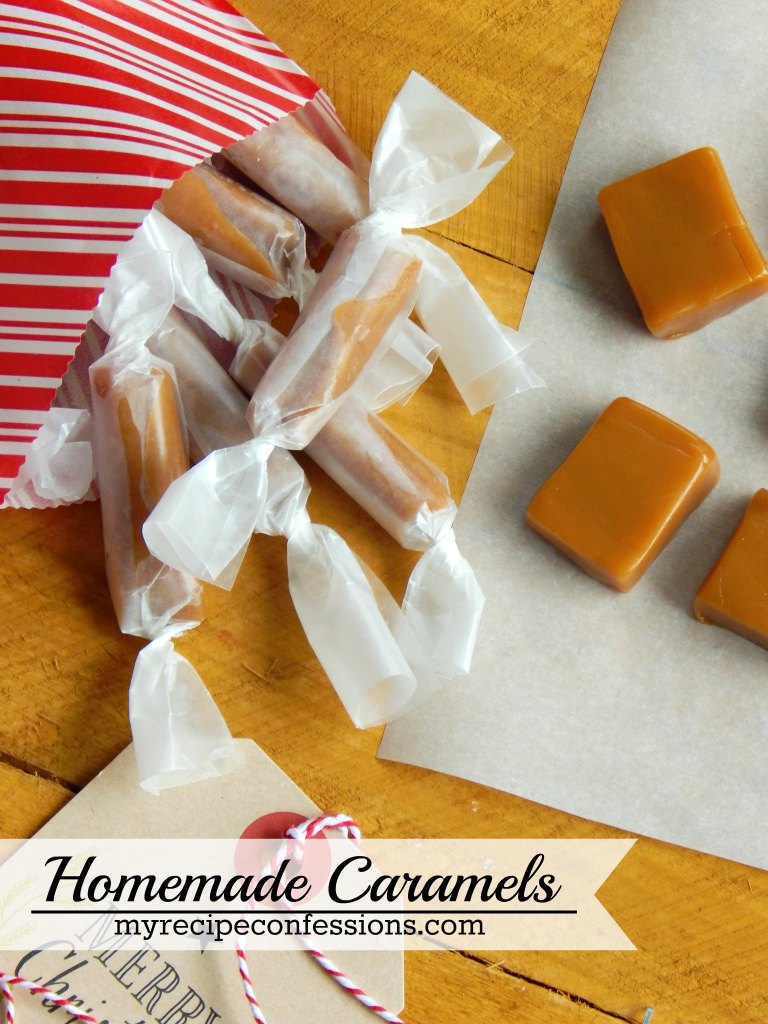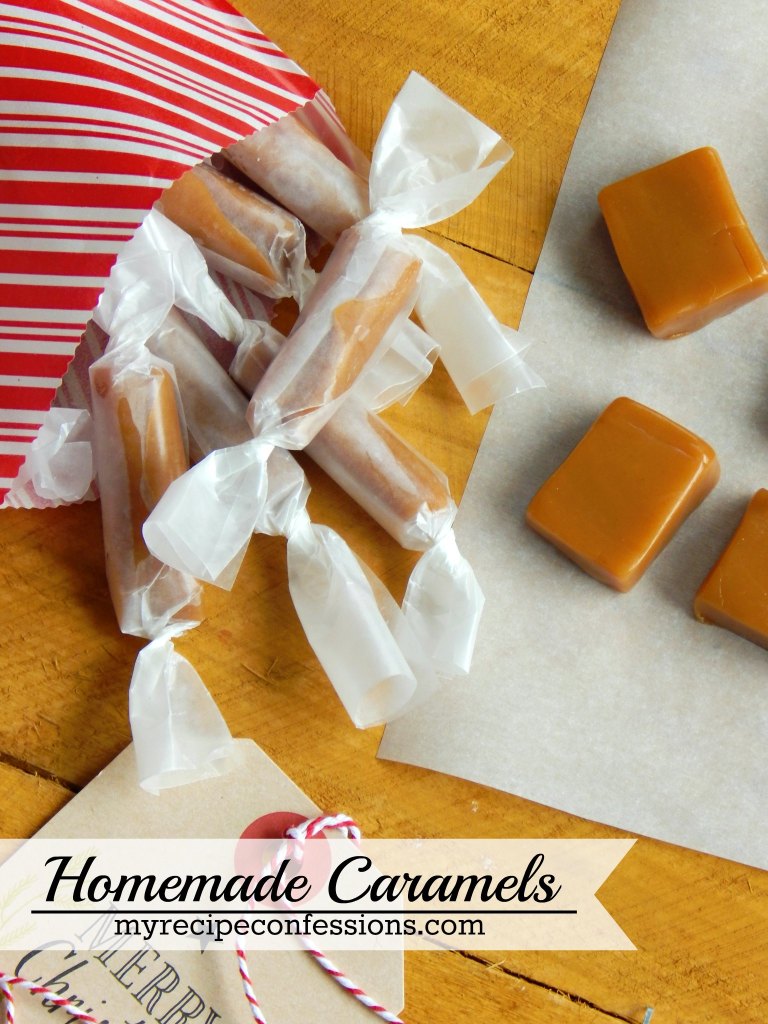 Happy December! I can't believe how fast time goes. It seems like only yesterday that we were getting the kids ready to start school.
With the Christmas season in full swing, I thought I would share my Soft Homemade Caramels recipe with you. These caramels make the perfect gift for teachers, neighbors, co-workers, or anybody for that matter. One 9 x 13 pan of caramel makes 77 pieces of candy. So one pan will go a long way.
One of my favorite things about these Soft Homemade Caramels is that they are soft but not sticky.
This is the same recipe that I use for my caramel apples. I figured that the caramel was so good that I might as well get a good use out of it. I have a few other versions of this caramel that I will share with you in the next few days.
With love from my kitchen to yours,
Carrie
Soft Homemade Caramels
Makes about 77 caramels
1 cup of unsalted butter
2 ¼ cup of dark brown sugar
1 cup of corn syrup
1 (14 oz.) can of sweetened condensed milk
¼ tsp. of salt
1 tsp. vanilla
2 tbsp. of heavy cream
Instructions
Pour cold water into a small bowl. Place the bowl next to the stove with 2 to 3 spoons next to it. Measure all the ingredients and have them ready. Spray a 9×13 inch pan with baking spray.
In a thick bottom sauce pan over medium-high heat, melt the butter. Add the brown sugar, corn syrup, sweetened condensed milk, and salt to the melted butter. Stir until combined.
Once the caramel comes to a full rolling boil, set the timer for 7 minutes and whisk it constantly. Check the caramel consistency by placing a spoon into the caramel and dip it immediately into the cold water. When the caramel forms a soft ball remove it from the heat, about 7 minutes.
Immediately whisk in the vanilla and heavy cream. Pour the hot caramel into a parchment paper lined 9×13 pan. Do not scrape the caramel off the bottom of the pan!
Once the caramel cools down slightly, place a strip of plastic wrap that has been sprayed with baking spray directly on top of the caramel. This will prevent the caramel from forming a skin on top.
Allow the caramel to cool down completely. I like to let my caramel set up over night before I cut it. Cut the caramel into 1"x 1" strips. Wrap the caramel in 3"x 5" wax paper strips. Store the caramel in an air tight container.
Here are a few other caramel recipes you should try.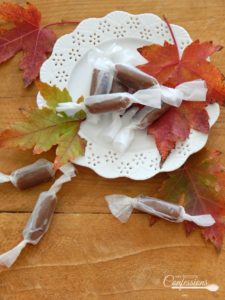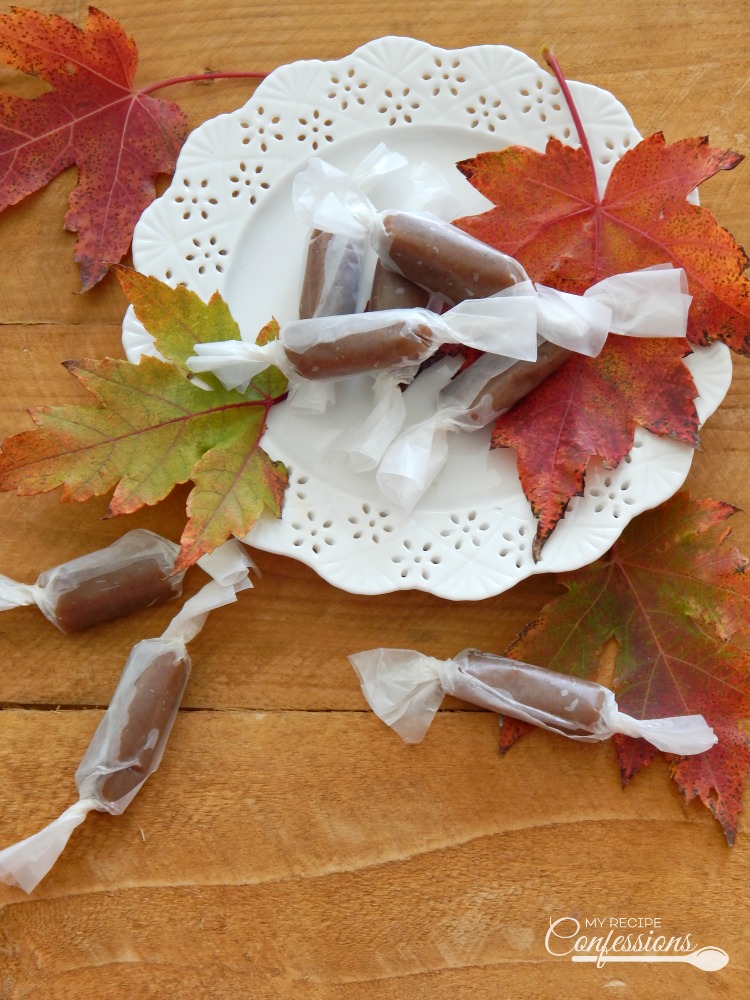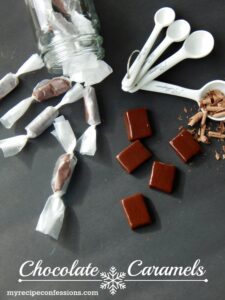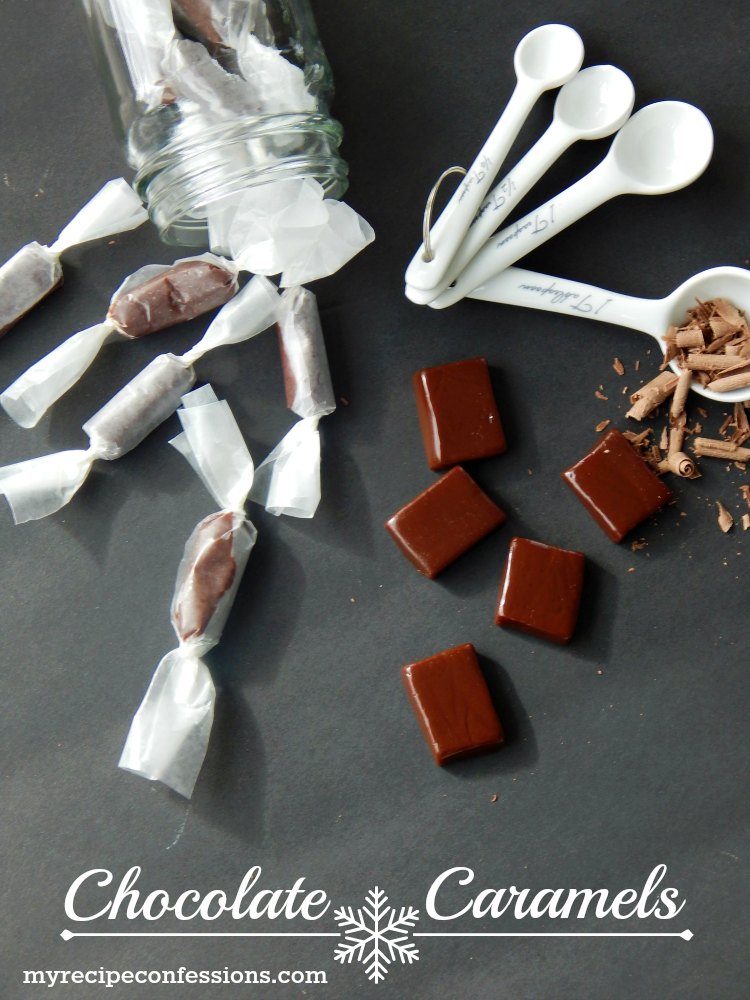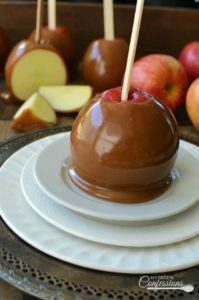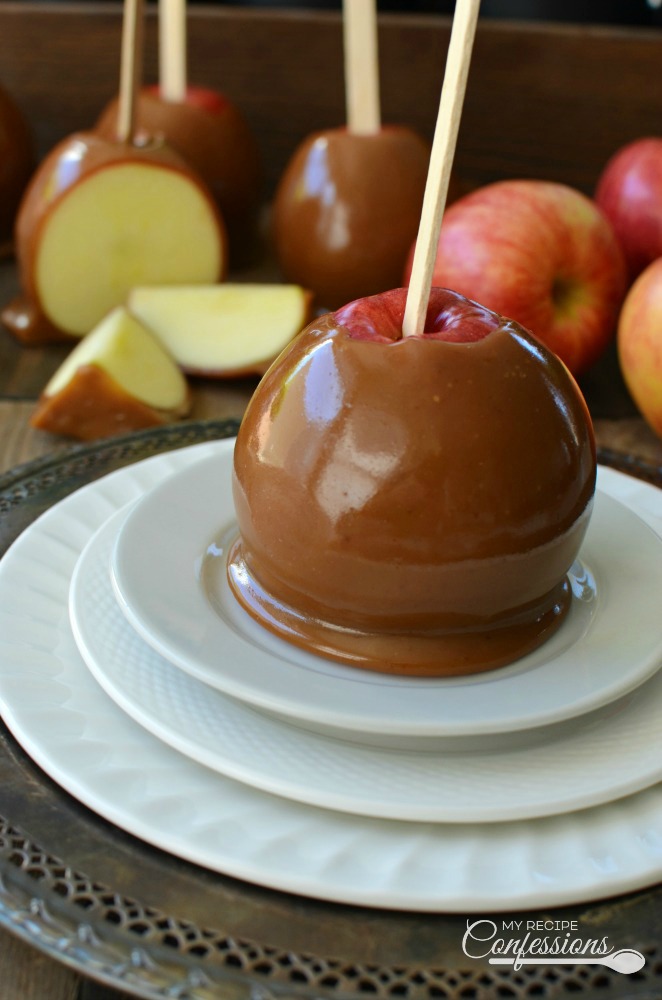 The Best Homemade Caramel Apples