Caramel Popcorn, Cracker Jacks, Treats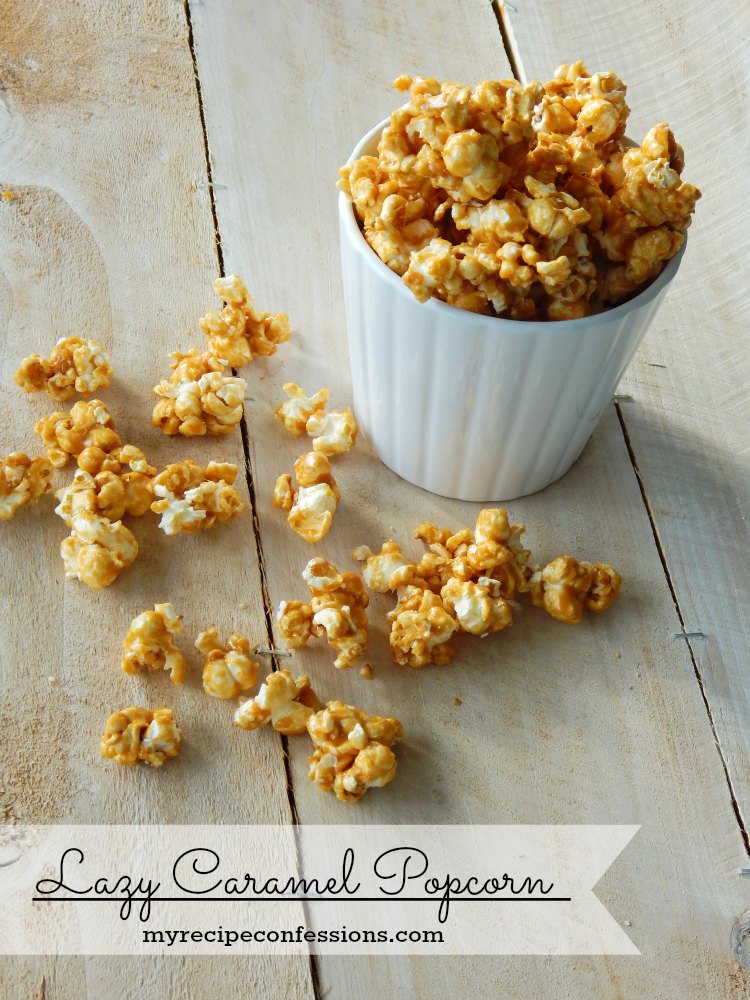 My daughter found this recipe one Sunday when she was bored and wanted to cook something. We have been enjoying it ever since. It reminds me of Cracker Jacks. The caramel is similar to a brittle and is not sticky and gooey like other caramel popcorns.
The great thing about this recipe is that you do not have to bake it. The baking soda in the recipe is what makes the caramel brittle.
You can make this in about 30 minutes, which makes it perfect for those days when you need to make a yummy treat but don't have a lot of time. You could also package this really cute and give it out as Christmas gifts to your friends and neighbors. If you are like my family, you will make this lazy caramel popcorn over and over!
Until next time,
Carrie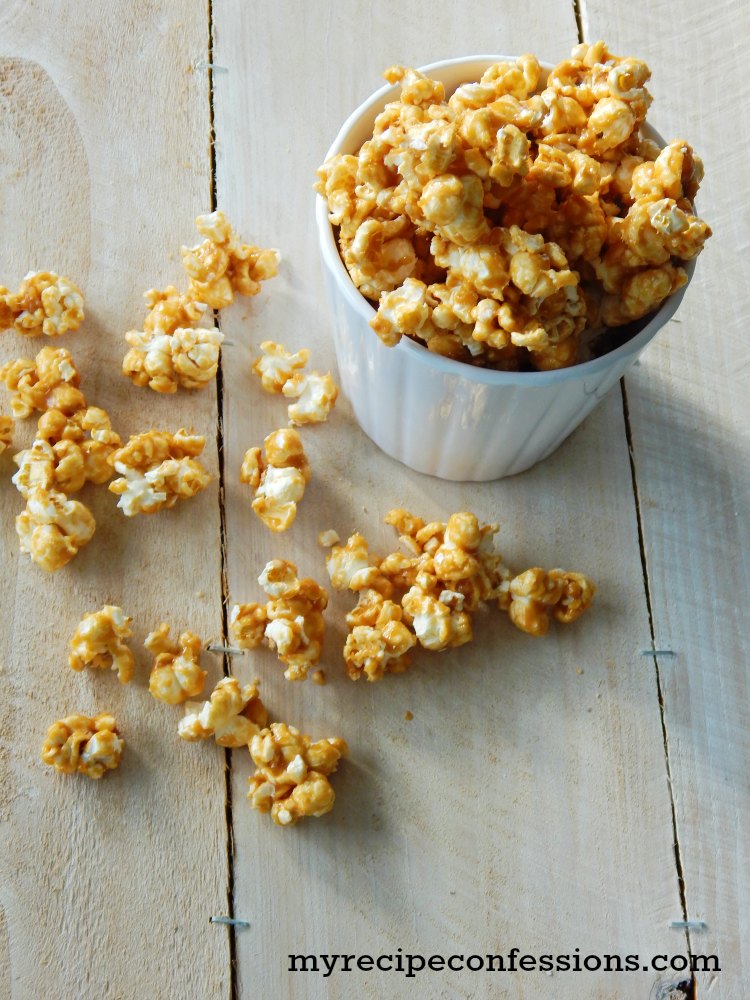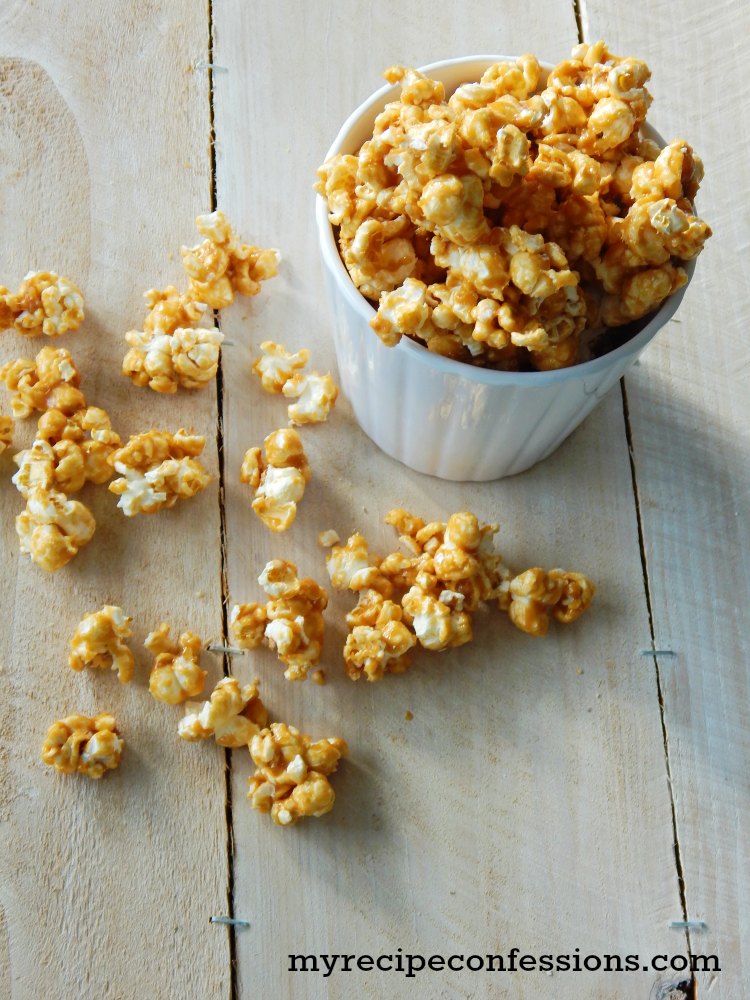 Lazy Caramel Popcorn
8 cups of popped popcorn
1 cup of brown sugar, packed
1/2 cup of butter
1/4 cup of light corn syrup
1/2 tsp. salt
1/2 tsp. baking soda
Instructions
1. In a medium sized sauce pan, heat the brown sugar, butter, corn syrup, and salt over medium heat. Stirring occasionally, bring the caramel to a simmer.
2. Let the caramel simmer for 5 minutes with out stirring it. After five minutes, remove the caramel from the heat and mix in the baking soda. It will start to foam, don't worry it is perfectly normal.
3. Gently fold the popcorn into the caramel making sure that all the popcorn gets coated evenly. Pour the caramel popcorn onto a sheet of wax and carefully break up the large pieces of popcorn with a spoon. Allow it to cool completely. Store in a air tight container.
Recipe from the I'm a lazy mom blog.