Valentine's Day, Caramel Popcorn, Free Printable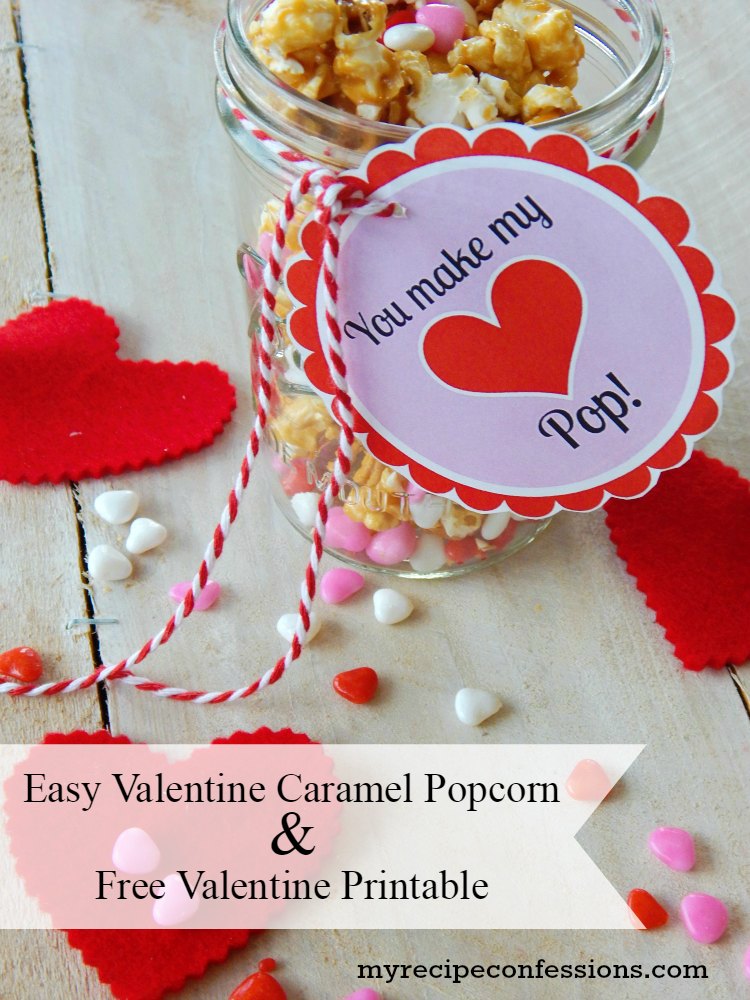 I love this recipe for Caramel Popcorn. It reminds me a lot of Cracker Jacks because it isn't a sticky caramel. My daughter found this recipe a while ago and we have been enjoying at our house ever since.
I added a Valentine twist by simply tossing in some little candy hearts I bought in the bulk section at Winco. I would suggest adding the candy right after you mix the caramel into the popcorn and it is still warm. You could use Valentine M&Ms as well.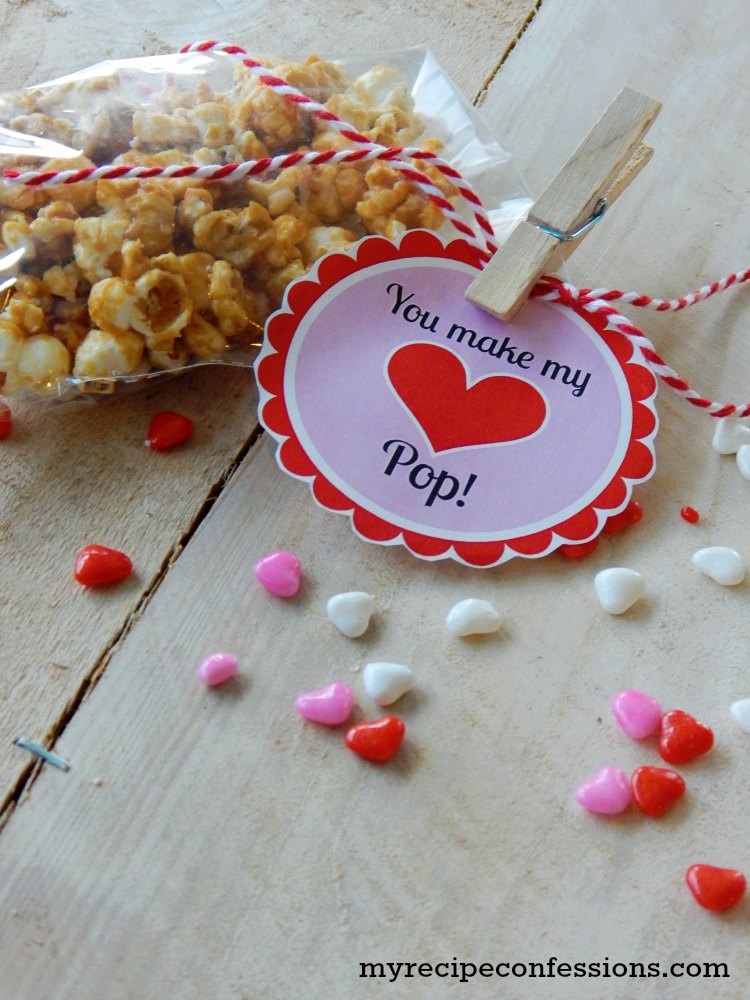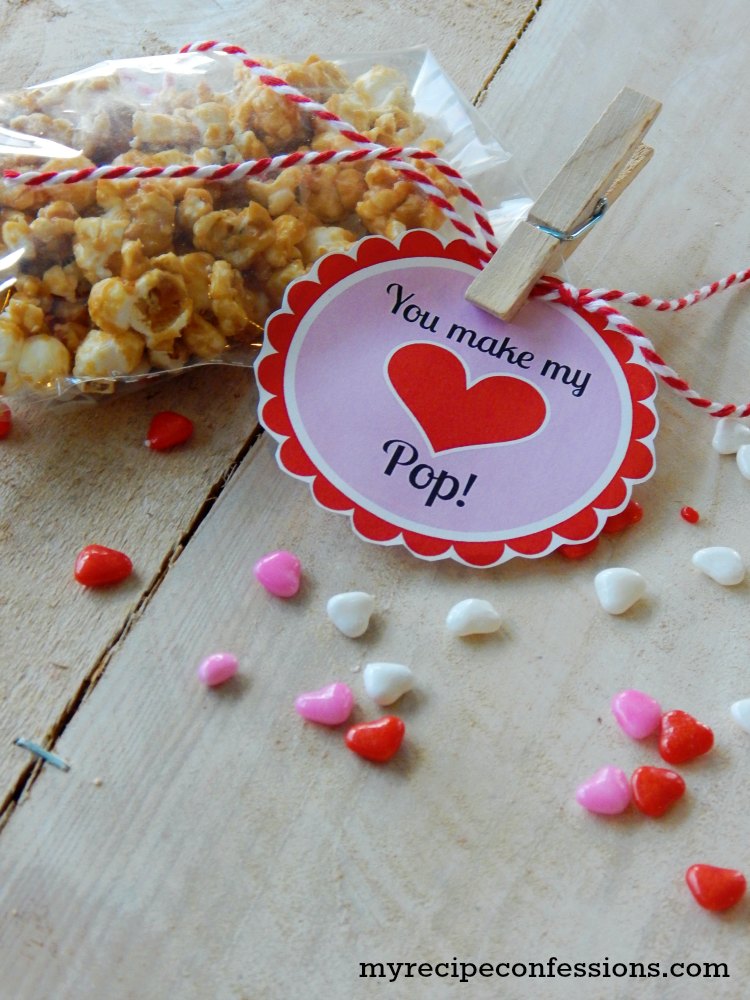 My kids are going to give a bag of this popcorn to their teachers for Valentine's Day this year. Each bag will have a tag that says " You make my heart pop!" I can't wait until Friday because they turned out so cute! I have a link below so that you can print off the tags too.
WIth love from my kitchen to yours,
Carrie
You can find the recipe for the caramel popcorn here.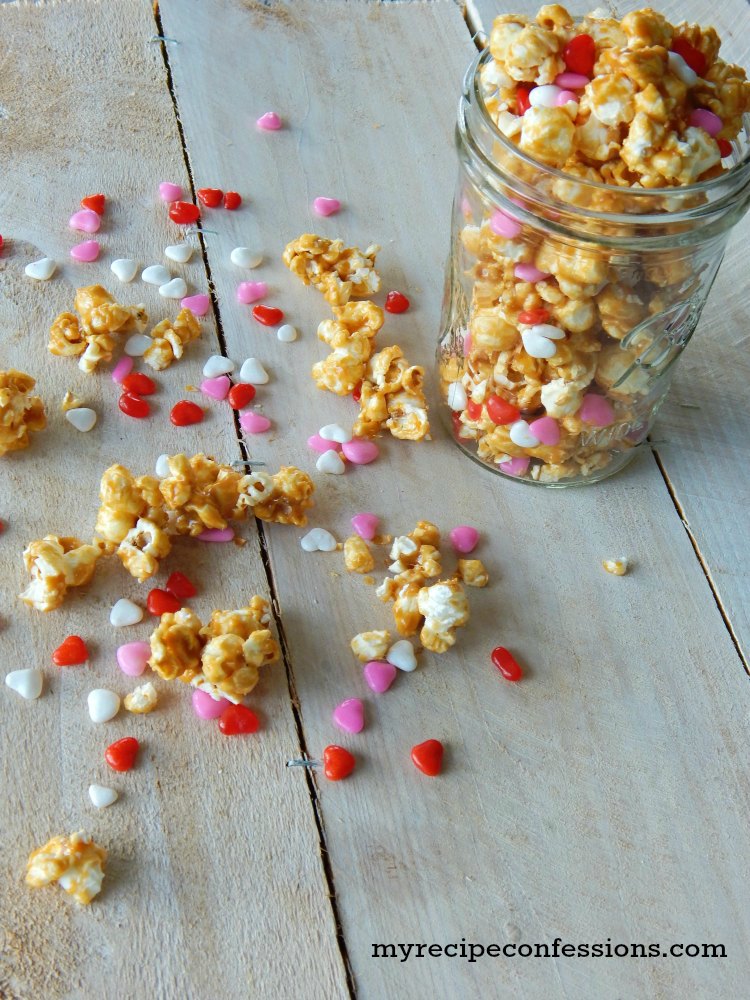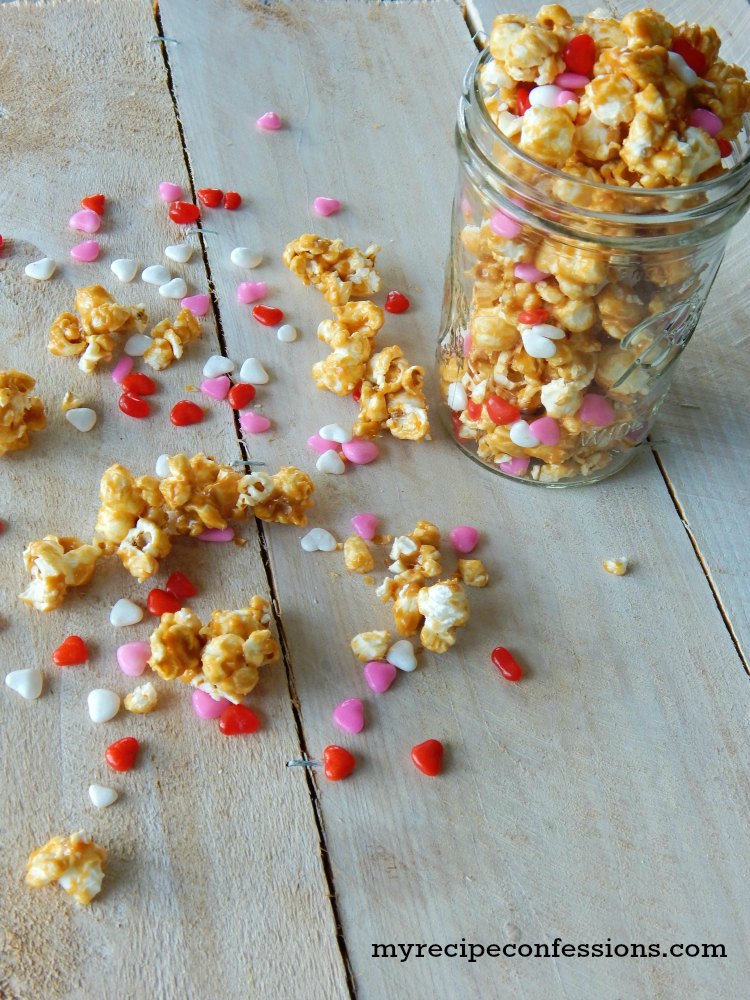 You can find the "You make my heart Pop" free printable here.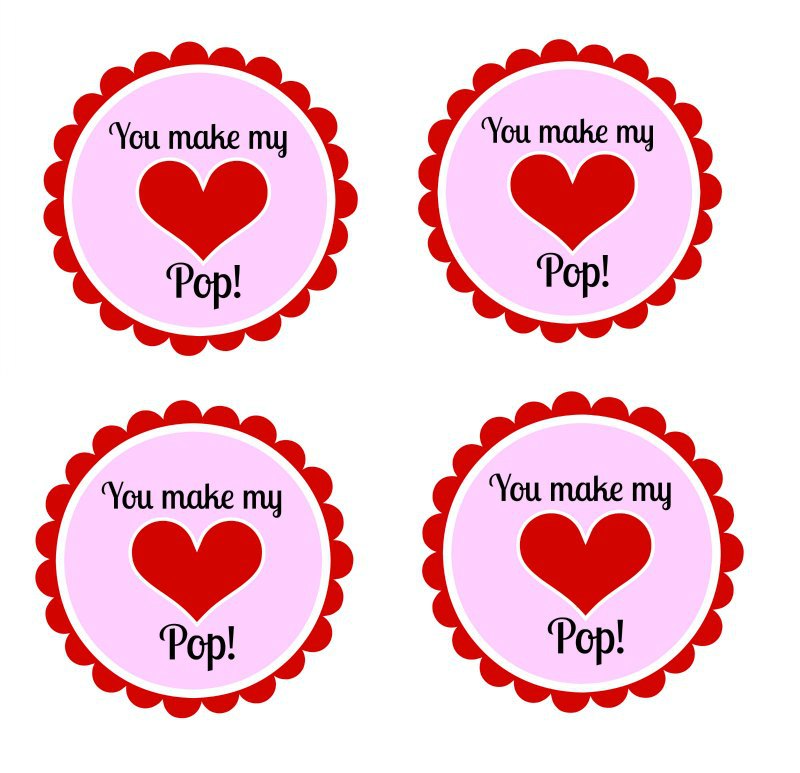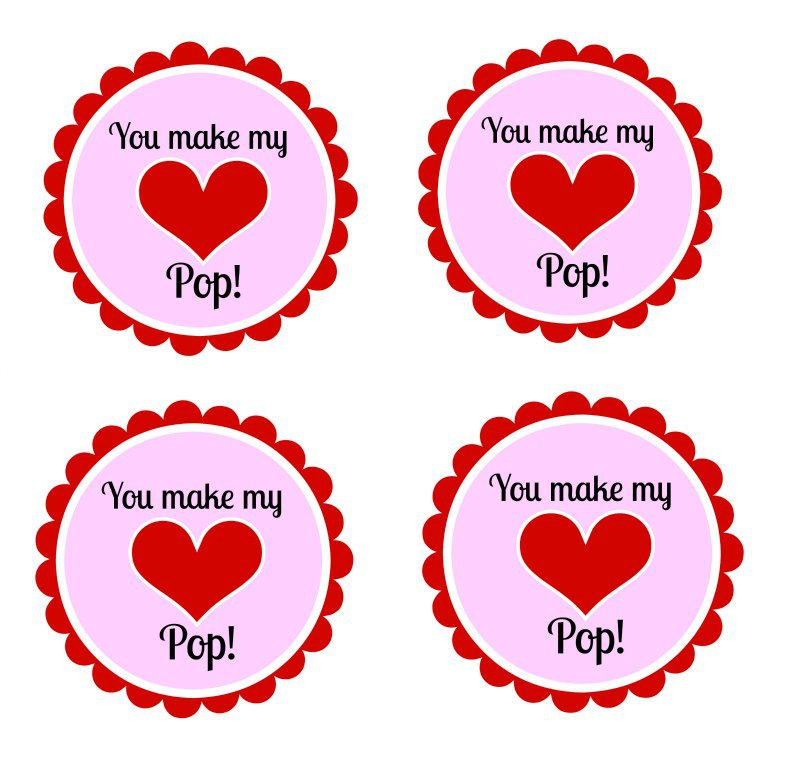 Here are some other recipes you might enjoy.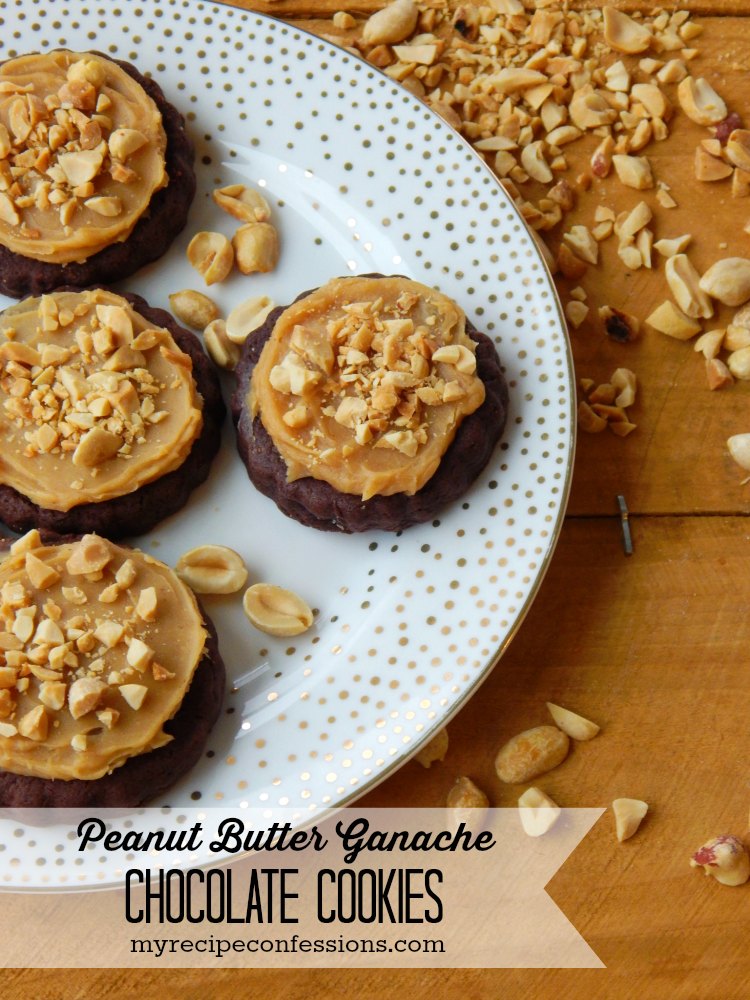 Peanut Butter Gaunche Chocolate Cookies