I first had this soup years ago at a cafe I use to work at. There was only one chef who knew how to make it right. The problem was that he didn't really have a recipe for it. He just threw in a little bit of this and a little bit of that.
I loved it so much that I played around with the ingredients at home and made up my own version. I have been making this soup for years now. The great thing about this soup is that even the pickiest eaters love it! My four year who generally doesn't like anything will always eat this soup. In fact, anytime I am making soup, my kids always ask "are you making my favorite soup", meaning this soup.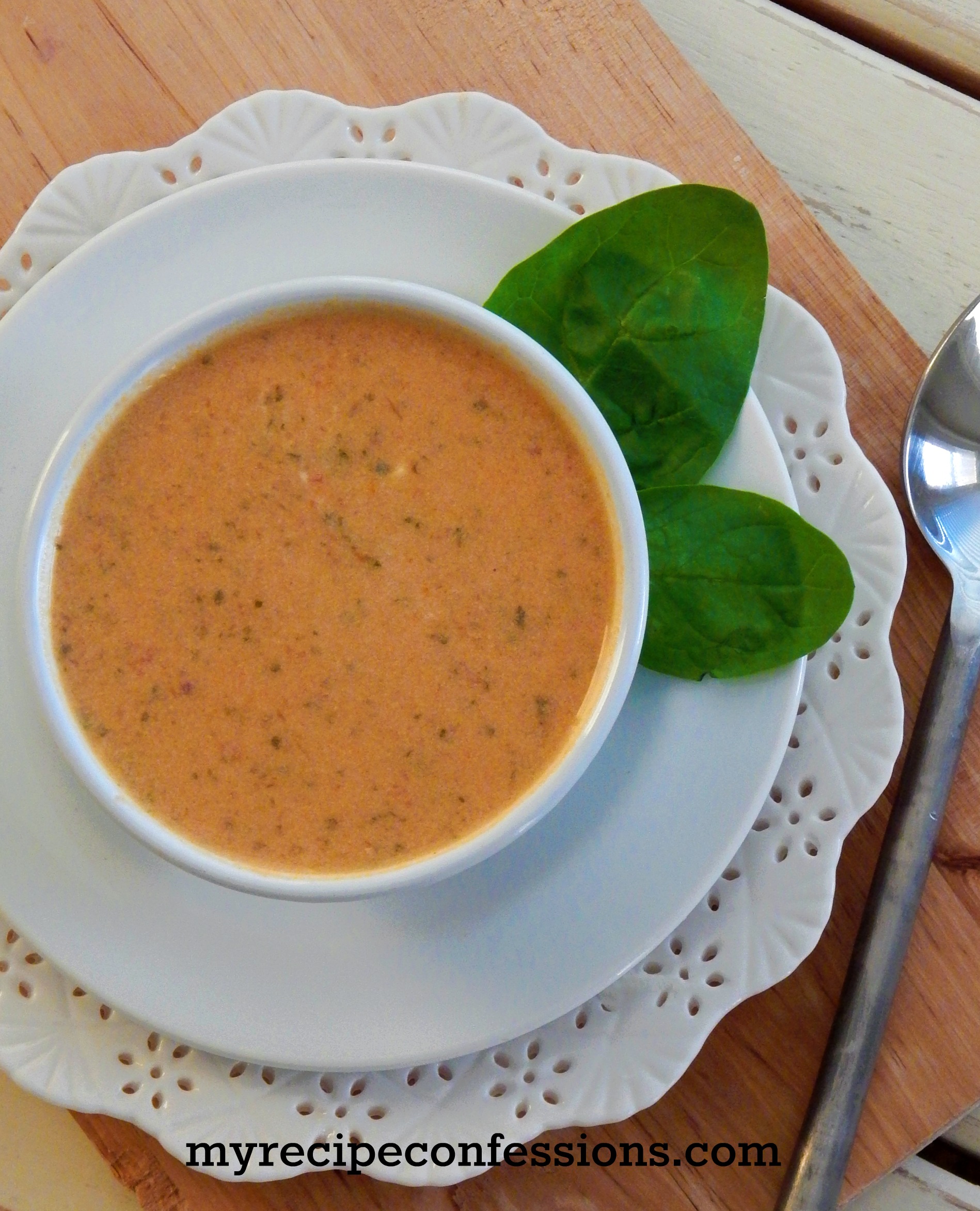 This recipe makes about 10 servings. You can cut the recipe in half if you need to. However, you might be wishing you hadn't when you can't get enough of it.
You can make the recipe gluten-free by thickening the soup with cornstarch and water instead of with a roux. Anyway you make it, this soup is sure to warm you up and put a big smile on your face!
With love from my kitchen to your,
Carrie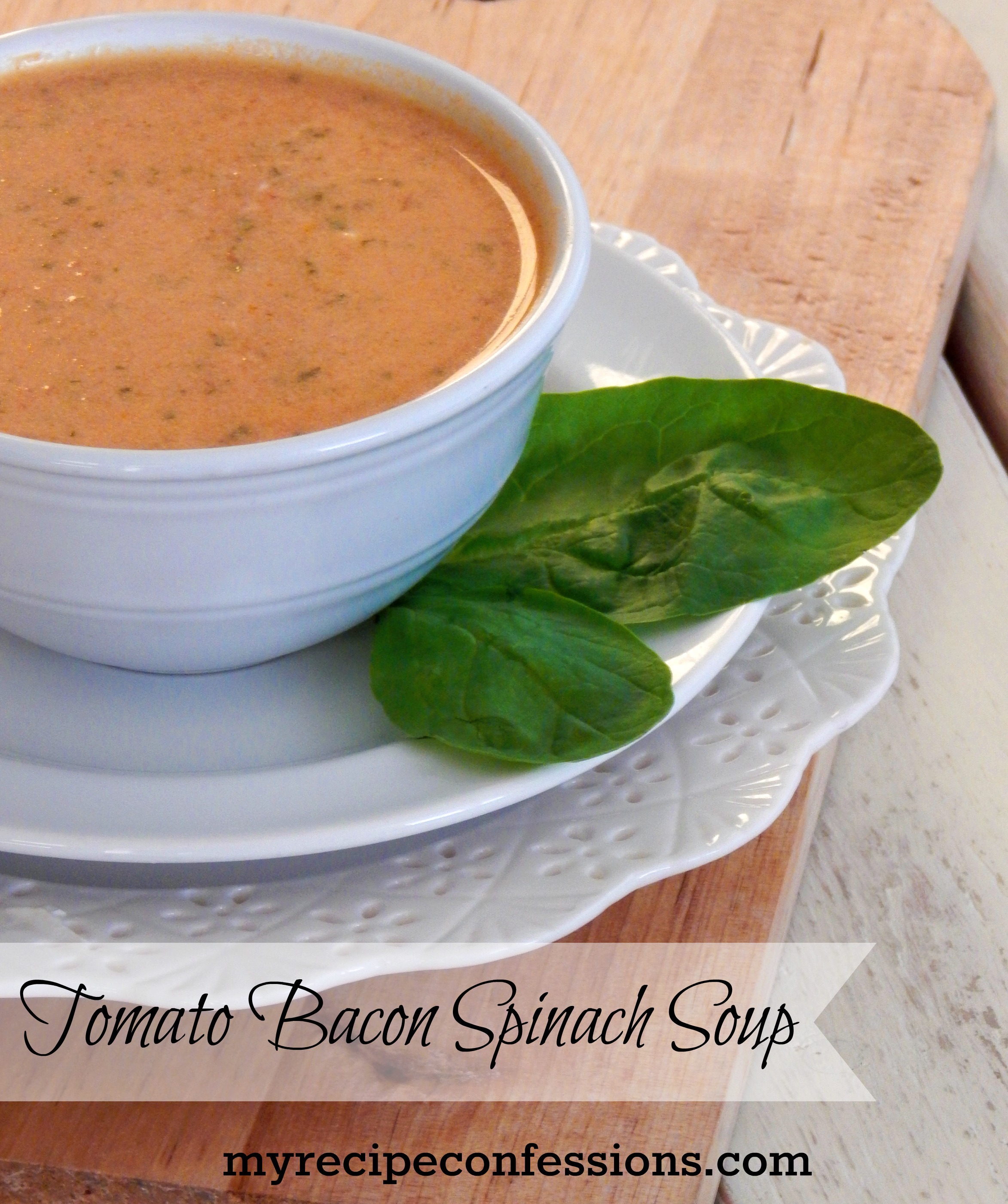 Tomato Bacon Spinach Soup
makes about 10 servings
8 cups of chicken broth
5 cups of half & half, at room temperature
1 onion, diced
1 tbsp.  canola oil
1 (24 oz.) of stewed tomatoes
1  1/2 cup of fresh spinach, washed
1 cup of bacon, cooked and crumbled
2/3 cup of butter
2/3 cup of flour
Instructions
1.  Melt the butter in a small pan over medium-high heat. Once the butter is melted, add the flour to form a thick paste. Continue to cook the roux, stirring constantly until the the roux turns to a light golden brown color and has a nutty aroma, about 5 minutes. Allow the roux to cool.
2. Add the canola oil and onion to a large pan over medium-high heat and saute until the onions are translucent. Add the chicken broth and stewed tomatoes and bring to a boil.
3. Add the spinach and continue to cook for another 5 to 7 minutes. With an immersion blender, blend the soup until it is smooth. Add the half and half and bacon and simmer for another 5 minutes.
4.  Gently stirring add the roux to the soup. Turn the heat down to medium-low heat. Stirring occasionally bring the soup to a simmer until the soup thickens. Enjoy!