Don't you love it when you find a craft that is super cute, easy to make, and light on the pocket book? Well friends, I have just that for you today.
I love the natural look of these pumpkins! They are made with sisal rope and are so easy to make. In fact, it's kind of hard to stop at just one. You can even make two different sizes of pumpkins. I have the measurements for the large pumpkins and for the small pumpkins. Heck, you might as well make a couple of both!
To make the pumpkins, I  bought a 1/4 in. x 50 ft. roll of sisal rope at Home Depot for around $8.50. You can buy the natural or the light brown rope.  You will be able to make 4 to 5 pumpkins with this rope. I also bought the pvc pipe in a 3 ft. section for around $3.00 and cut it into a 2 inch sections with pvc pipe cutters.
So lets get crafting with these Super cute and very affordable Rope Pumpkins!
With love from my kitchen to yours,
Carrie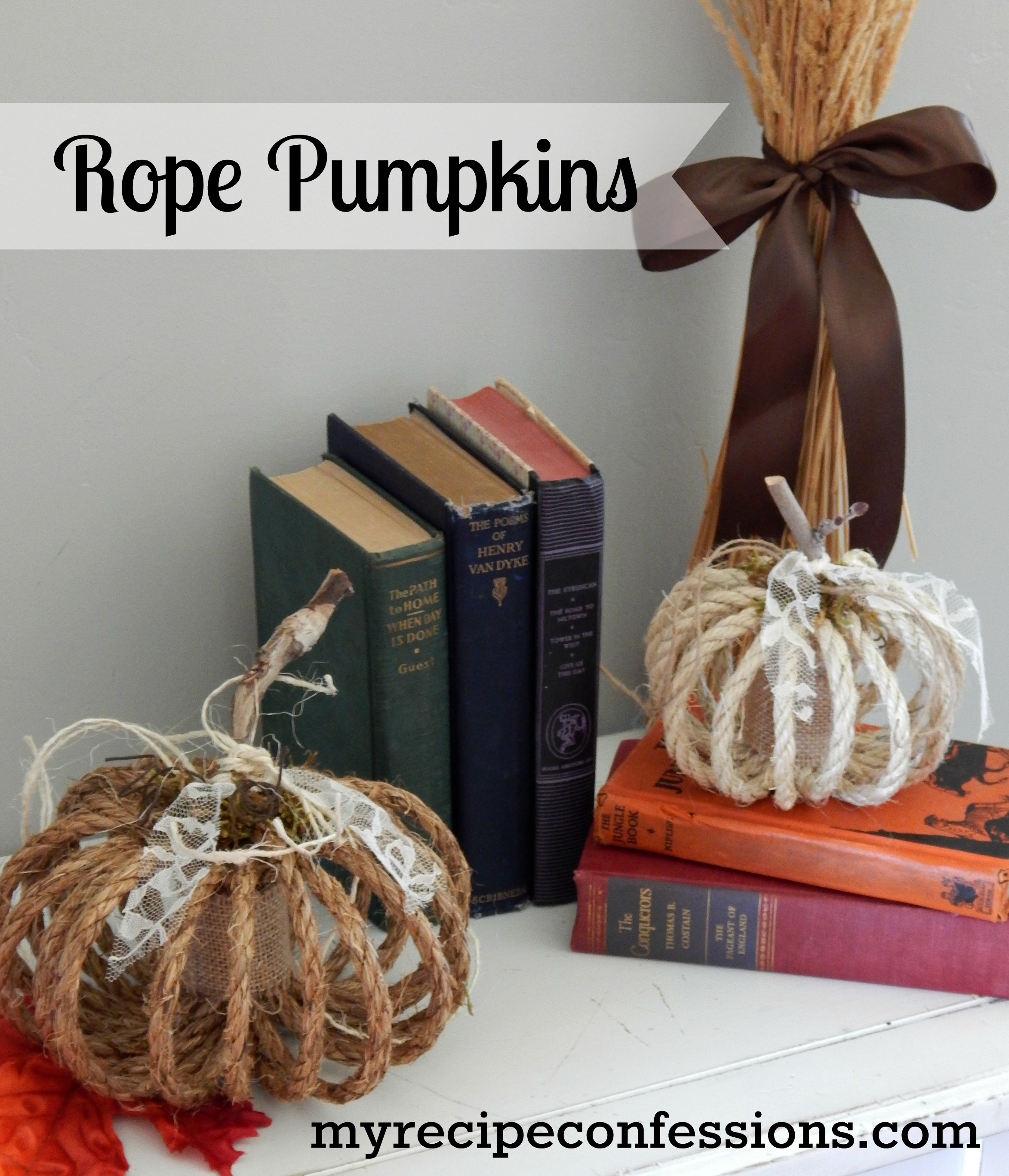 Supplies
2 inch pvc pipe
6 inches of burlap ribbon 
13 (11 inch) rope strands for large pumpkin or 13 (10 inch) rope strands for small pumpkin
5-6 (10 inch) rope strands for large pumpkin or 5-6 (9 inch) rope for small pumpkin
glue gun and glue sticks
Spanish moss
3 (7 inch) of twine
1  ft. of 1 inch lace
3 to 4 inch long tree branch
Instructions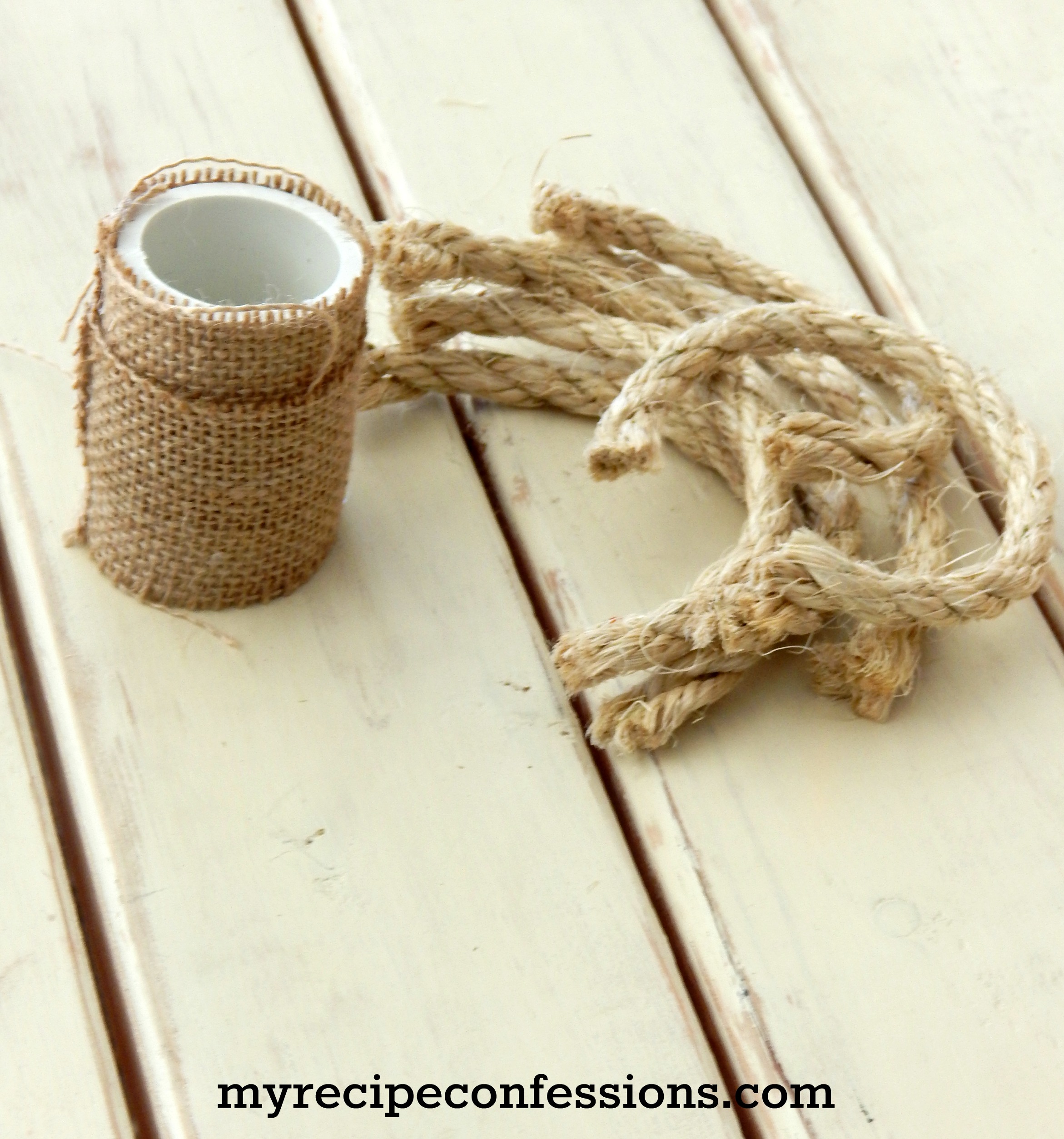 1. Wrap the burlap ribbon around the pvc pipe and glue in place.
2. Glue one of the 10 inch rope strands on the inside of the top of the pvc pipe.  Glue the other end of the rope on the bottom inside of the pipe. Continue gluing the strands all the way around the pvp pipe spacing them out accordingly. Fill in any spots that are bare with the remaining 9 inch rope strands.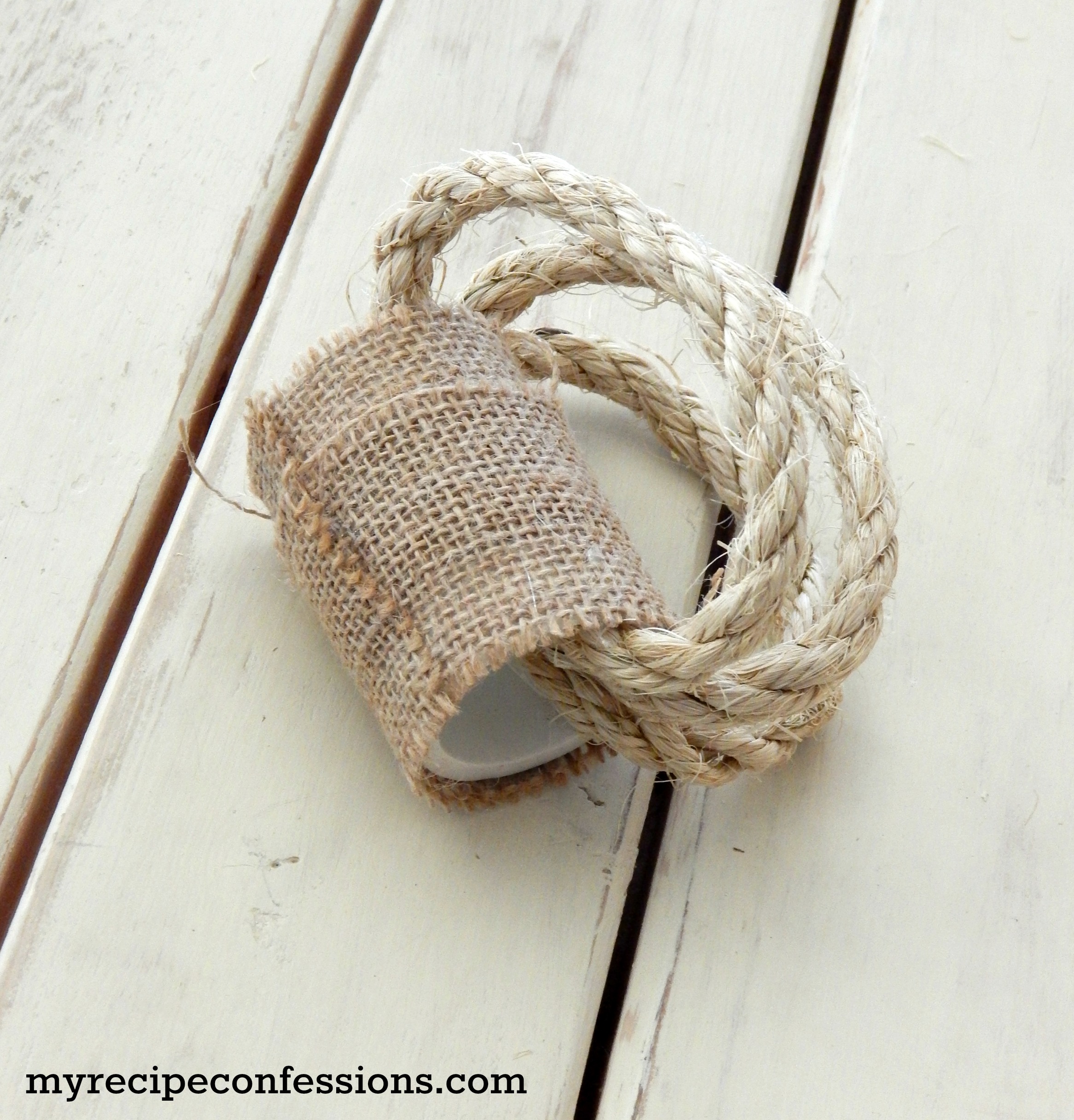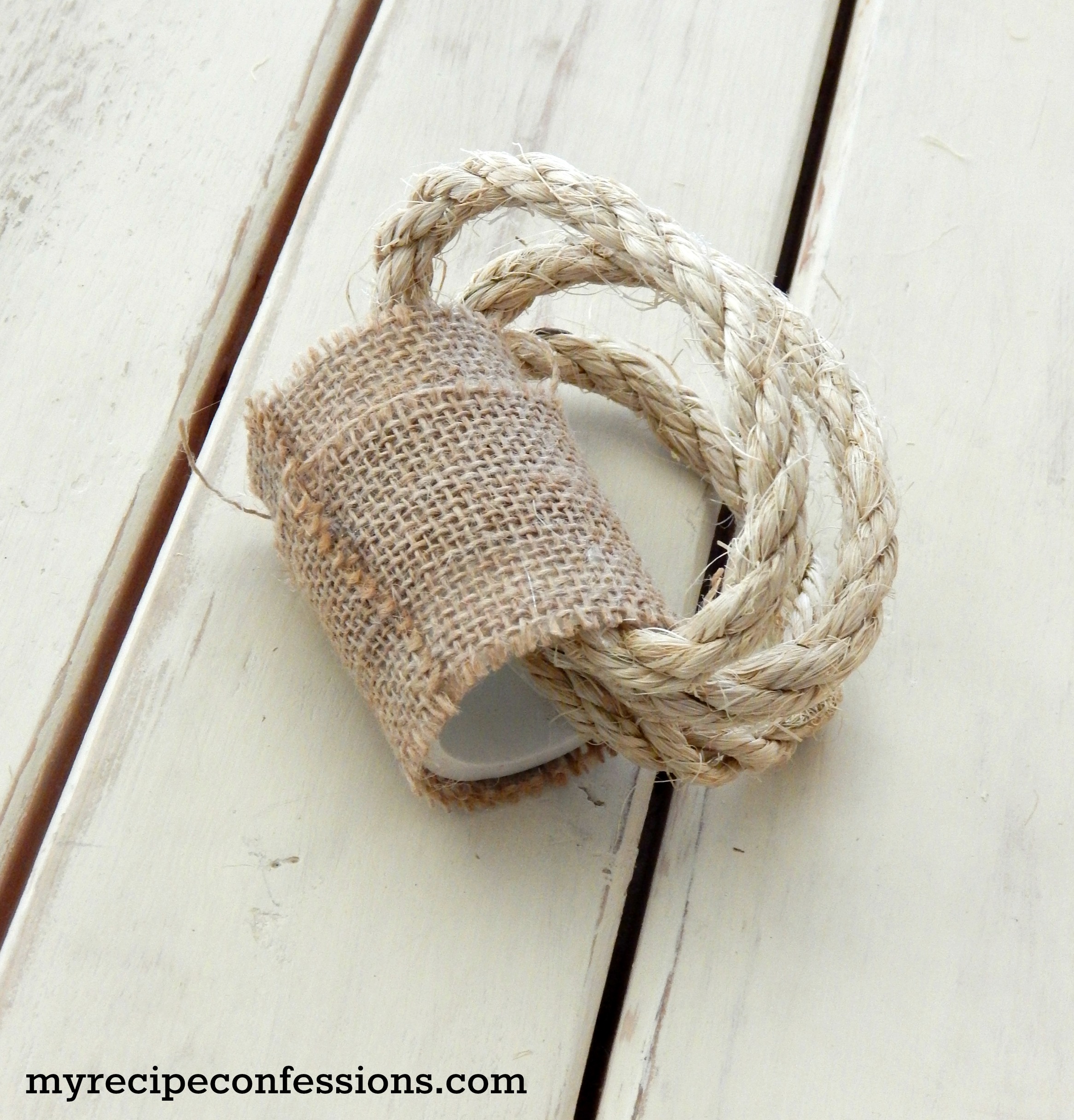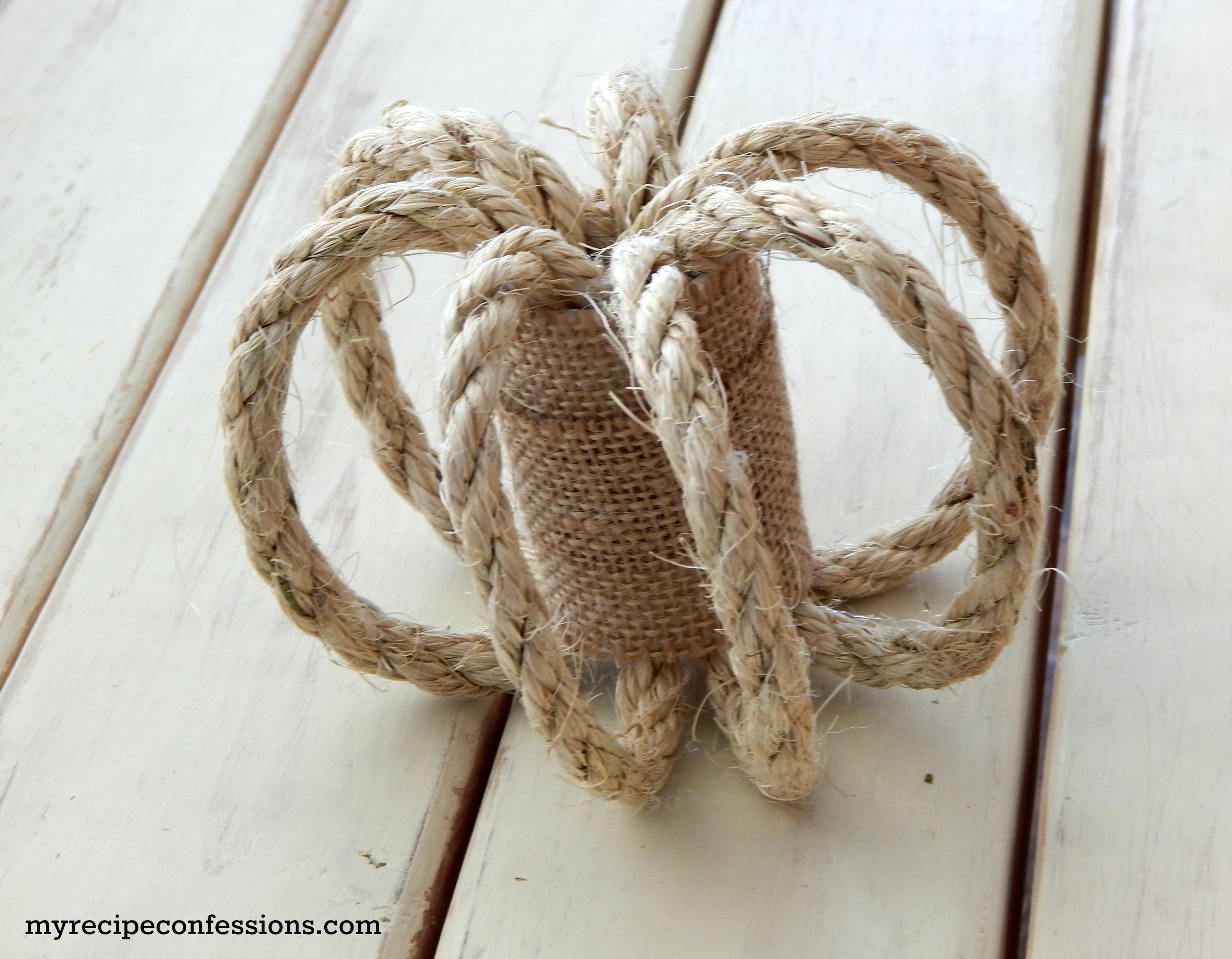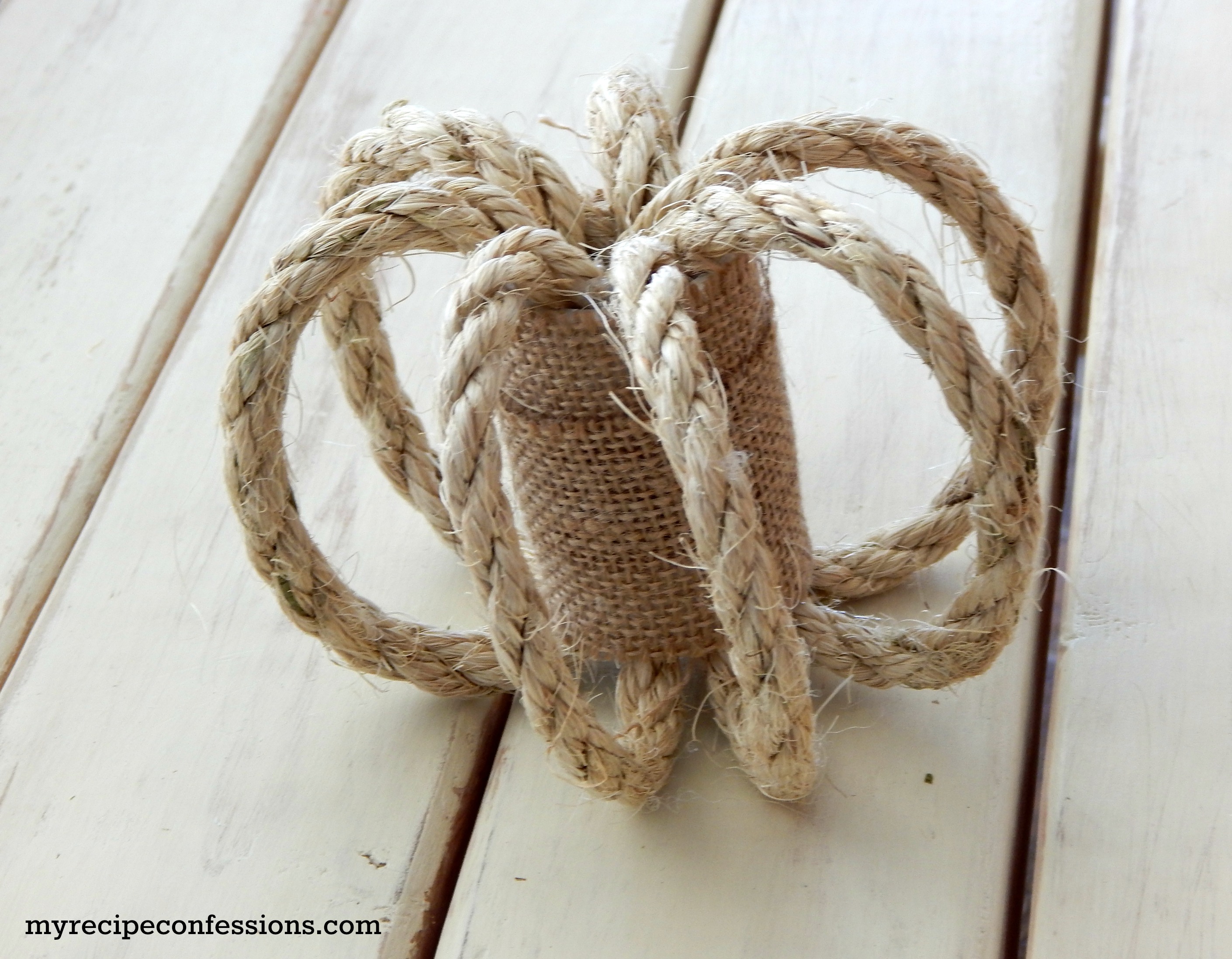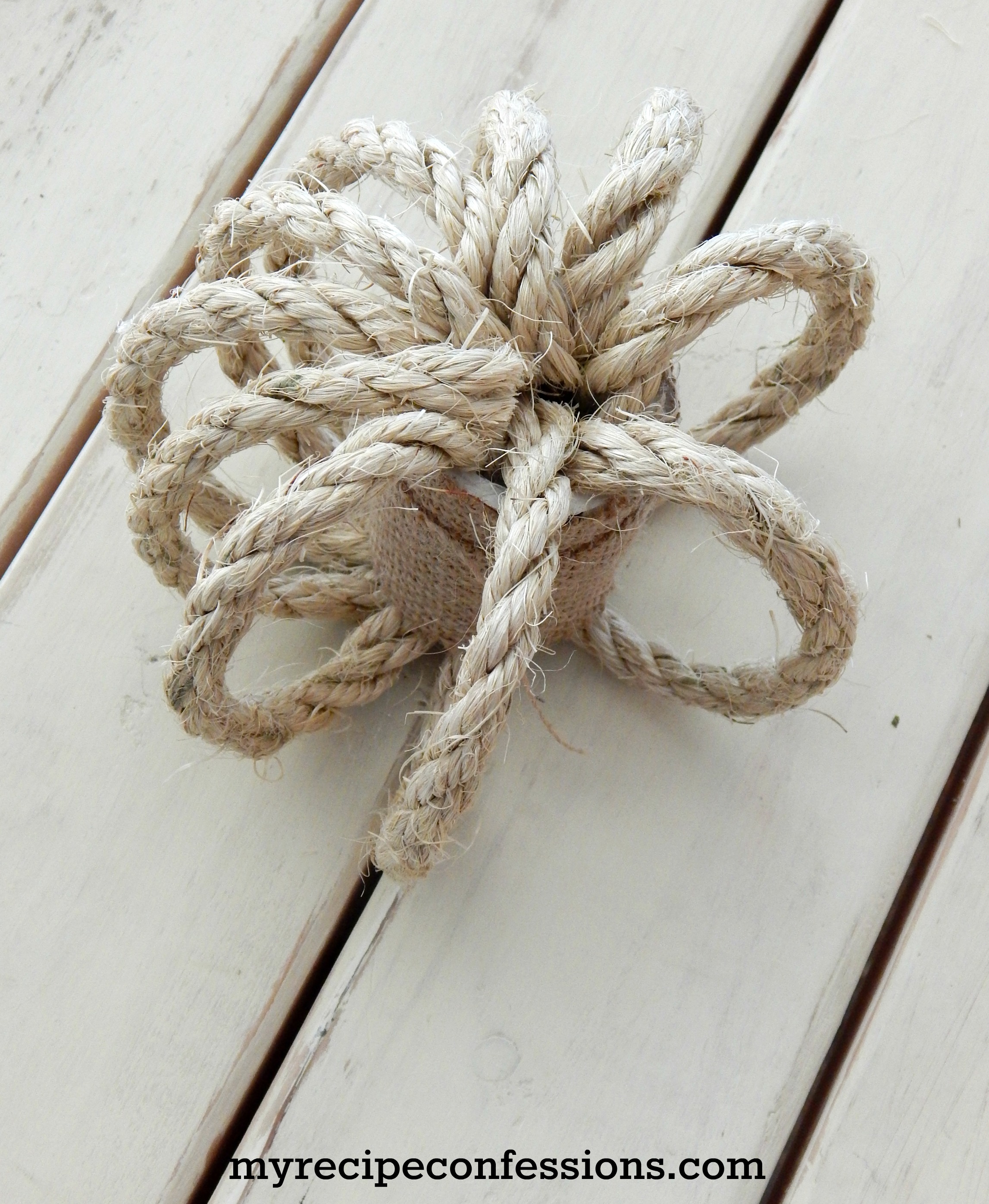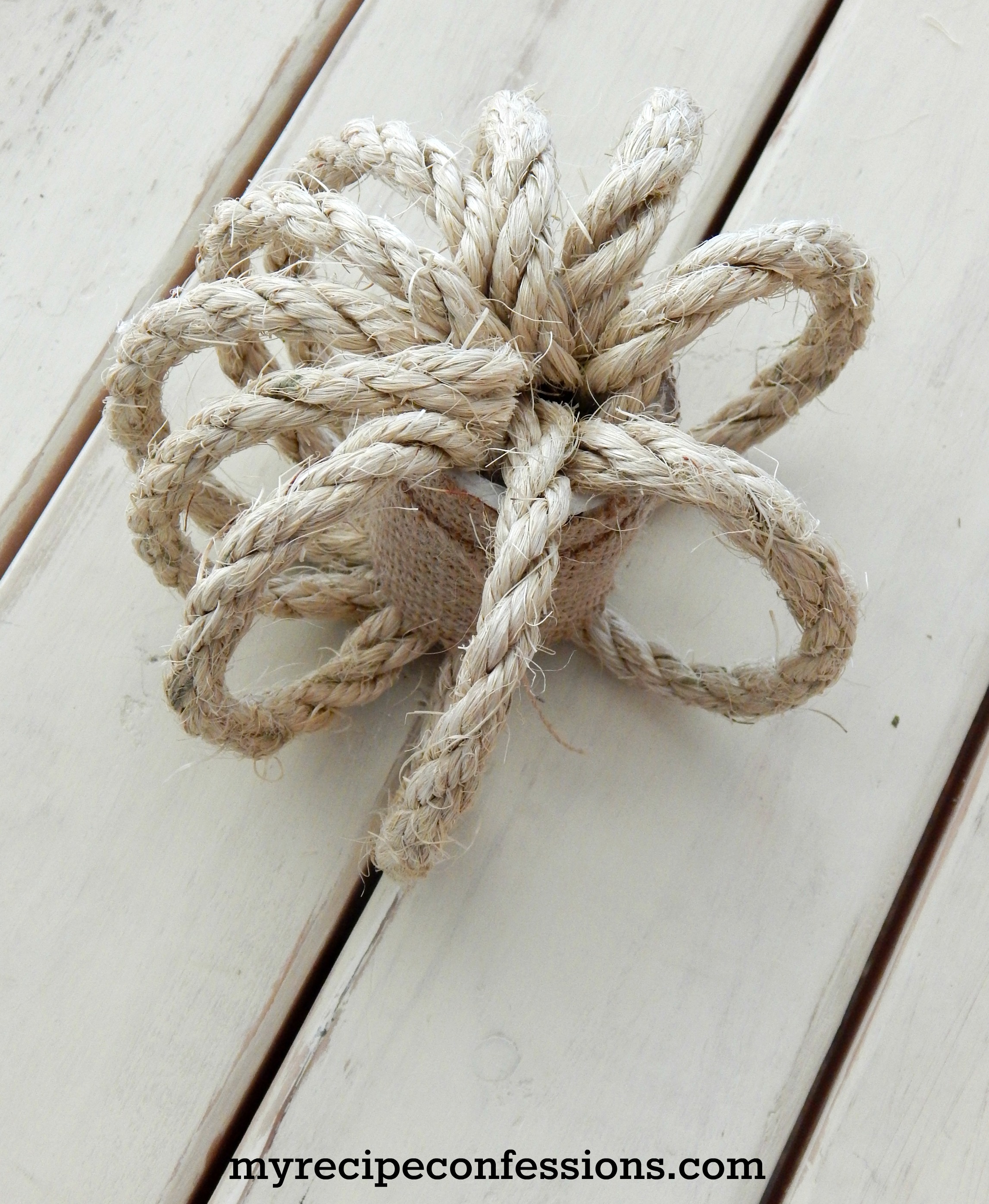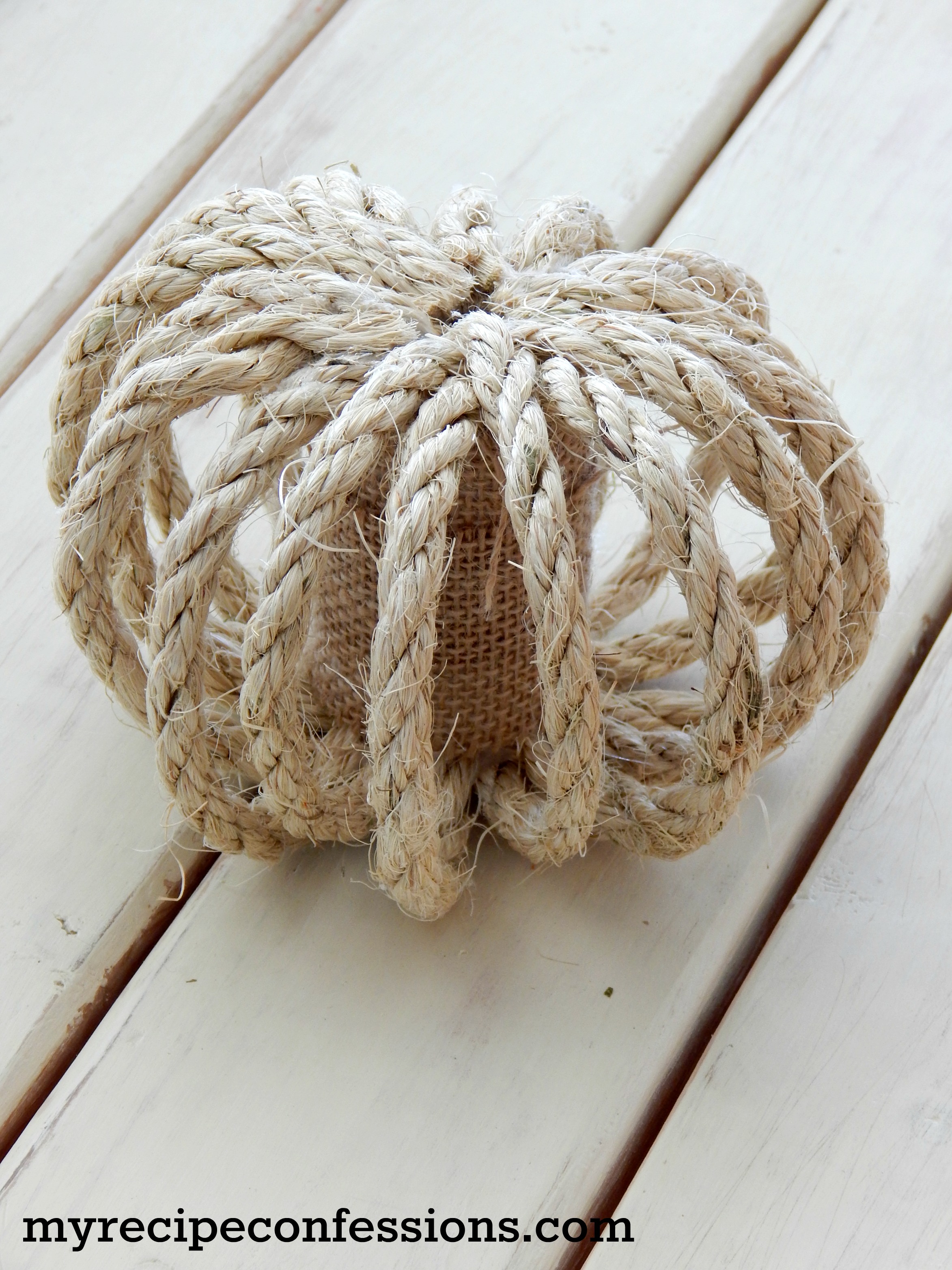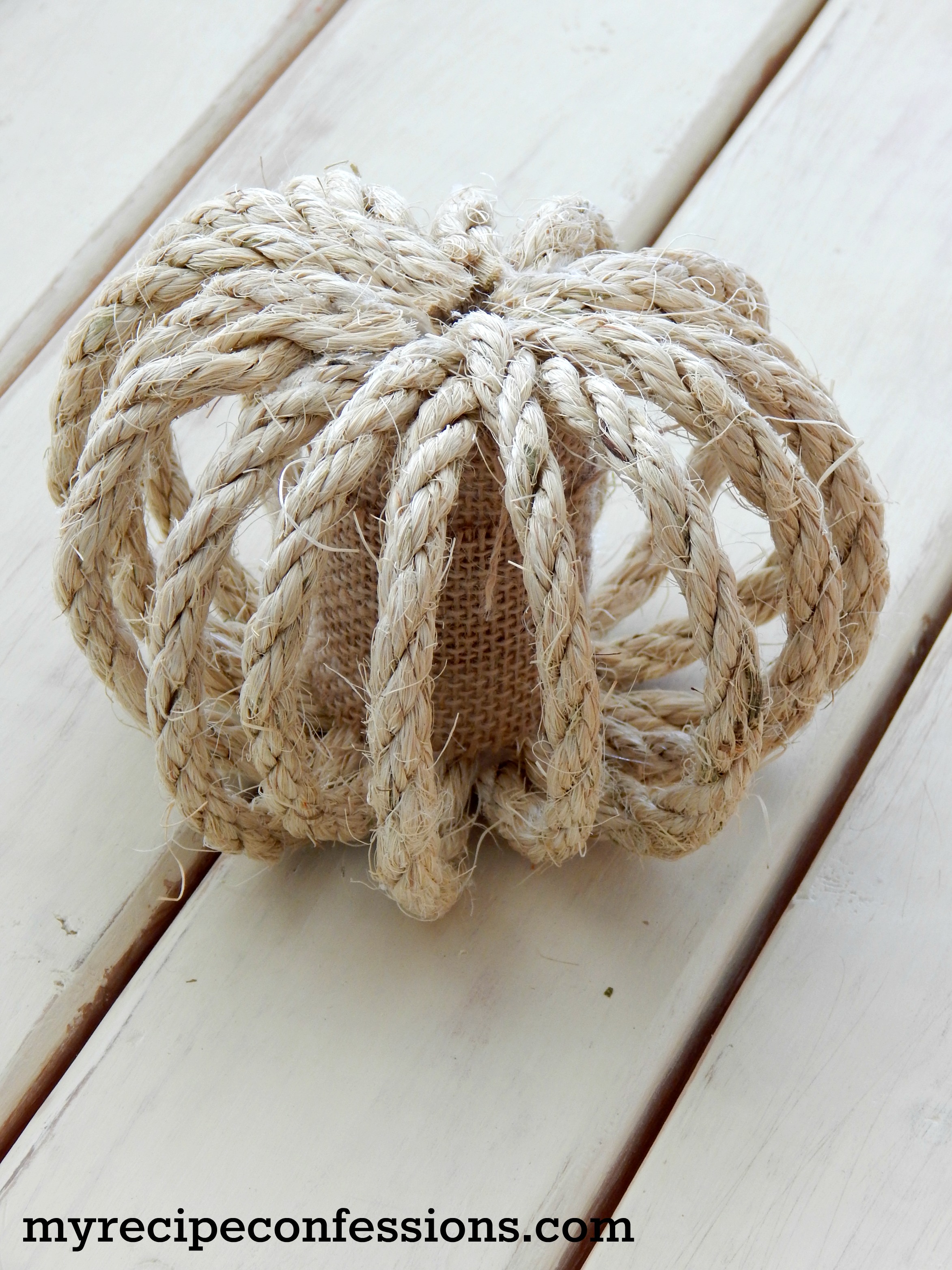 3. Glue the 3 to 4 inch stick on the top of the pumpkin. Glue the Spanish moss around the stick. Tie the twine and lace around the stick.