If your family has a tradition of coloring Easter eggs, I'm sure this weekend you will be up to your eyeballs in hard boiled eggs. If you are wondering what to do with all of them, you might want to give this recipe a try.
This isn't your mother's deviled egg recipe with a little mayo, mustard, and dash or two of salt and pepper. This recipe takes deviled eggs up to a whole new level. The cream cheese makes the yolk mixture really creamy and contributes to the deviled eggs immense flavor at the same time. Add the parmesan cheese and bacon to the mixture and you have a recipe that will knock your socks off!
If you struggle with peeling the boiled egg without peeling off the egg whites too, here are a few suggestions you might what to try.
1. Make sure that your eggs are at least 1 week old. On each egg carton are three numbers that tell you when the eggs were packed. The egg carton I used today had the numbers 092 so that means that my eggs were packed on April 2nd or 92nd day of the year.
2. Your eggs should be at room temperature . I just immersed my eggs in a bowl of hot water for about 5 minutes before I boiled then and that seemed to do the trick.
3. Once the water with the eggs starts to boil, set the timer and let them boil for 10 minutes. Once the 10 minutes is up, take the pan off the heat and let them sit in the hot water for about 5 minutes.
4. Crack the eggs all over and then peel them under cold water.
I hope you all have a wonderful Easter weekend filled with family, friends, and lifelong memories!
Until next time,
Carrie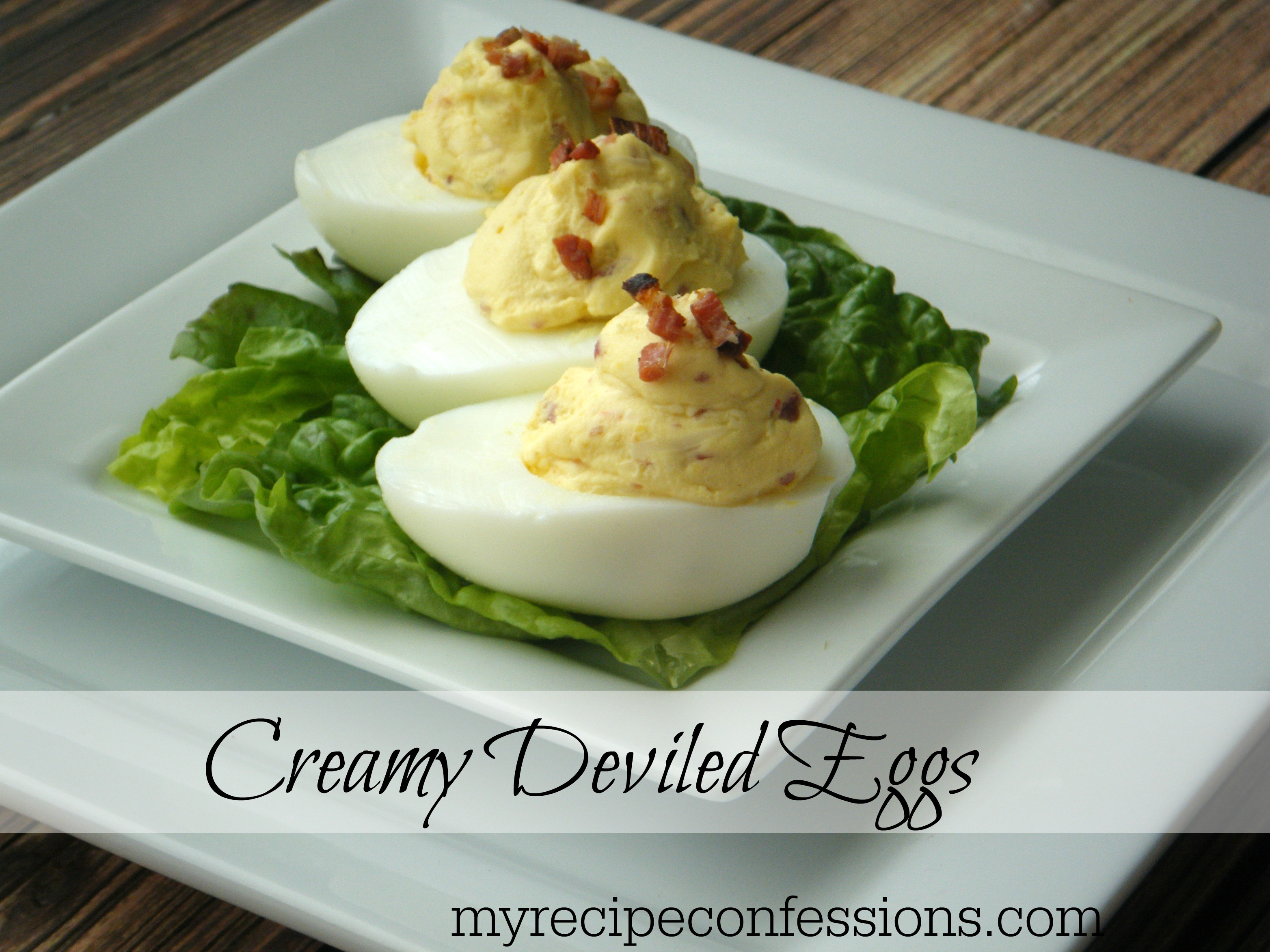 Creamy Deviled Eggs
1 dozen hard boiled eggs
1/3 cup of garden vegetable cream cheese
1/4 cup of parmesan cheese
1 tbsp. buttermilk
Instructions:
1. Cut the eggs in half and remove the yolk. Place all the yolks in a bowl with the cream cheese. Whip together until creamy.
2. Add the remaining ingredients and stir to combine. With a tablespoon, scoop the yolk mixture back into the egg halves. Store in the fridge until ready to serve.