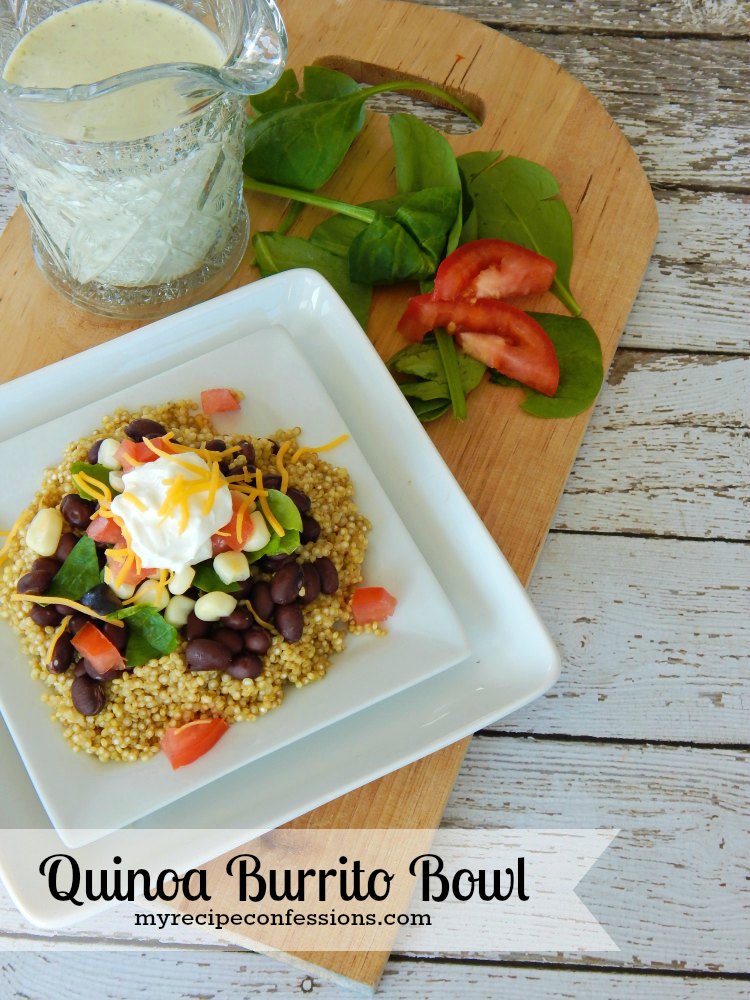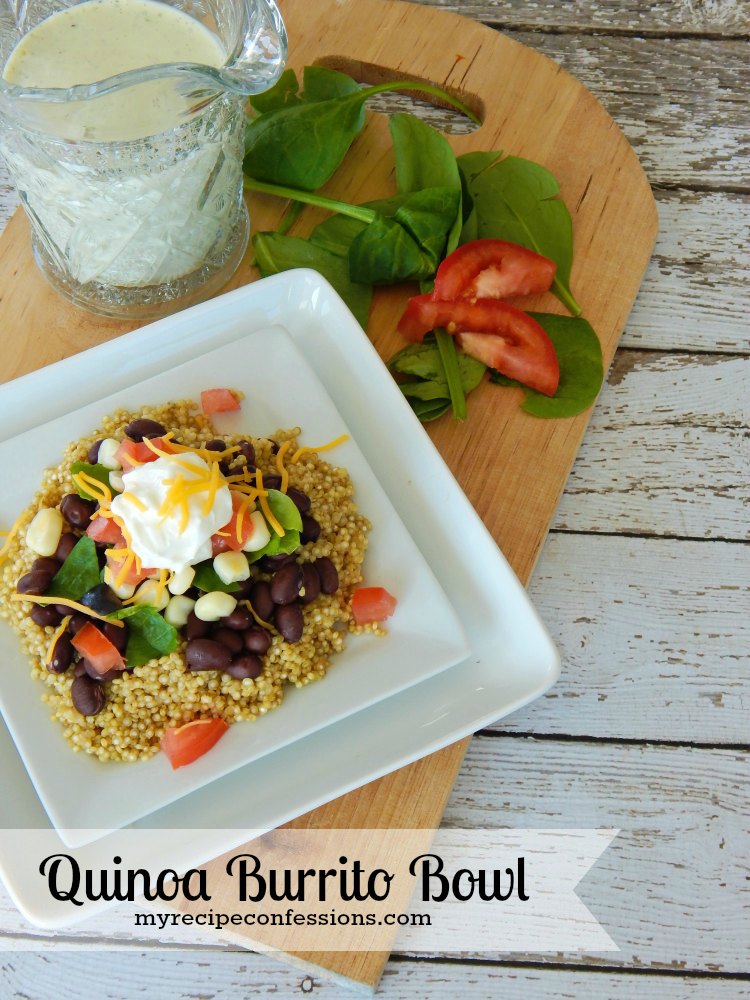 Maybe it is the unusually warm weather we have been having lately or maybe it is because I am in the middle of a really good book, but I just haven't been in the mood to spend a ton of time in the kitchen cooking this past week.  I want to be outside with the kids soaking in the sun. The best thing about this meal is that not only is it delicious, it is also healthy.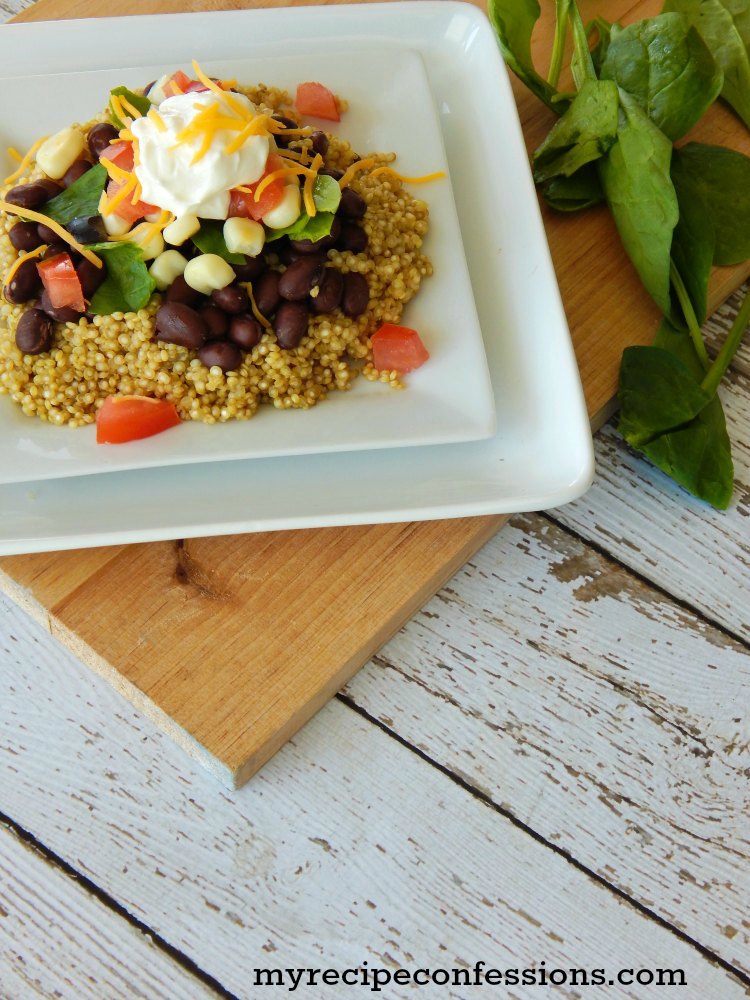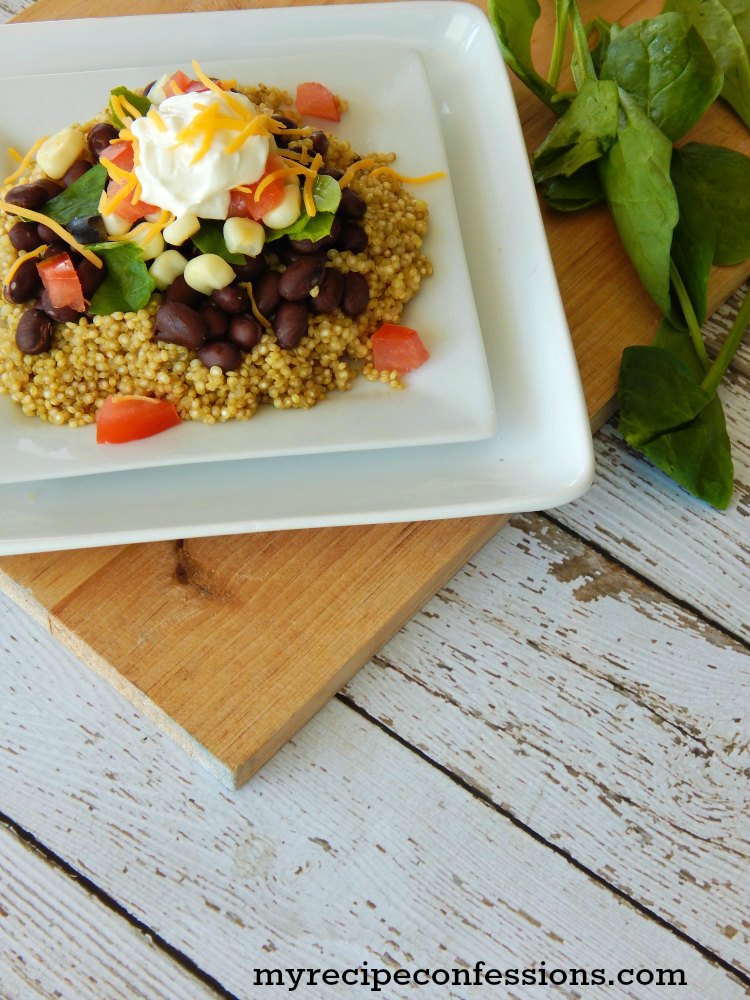 So this Quinoa Burrito Bowl was the perfect dinner for the other night when I was short on time and needed to get dinner on the table. My kids didn't eat the quinoa. They had rice in their Burrito Bowl instead. I like the Burrito Bowls with brown rice or quinoa.
This recipe is pretty versitile and can be customized pretty easily to your liking. Have fun with it and enjoy the extra time you save by whipping up this quick and filling dish for dinner!
With love from my kitchen to yours,
Carrie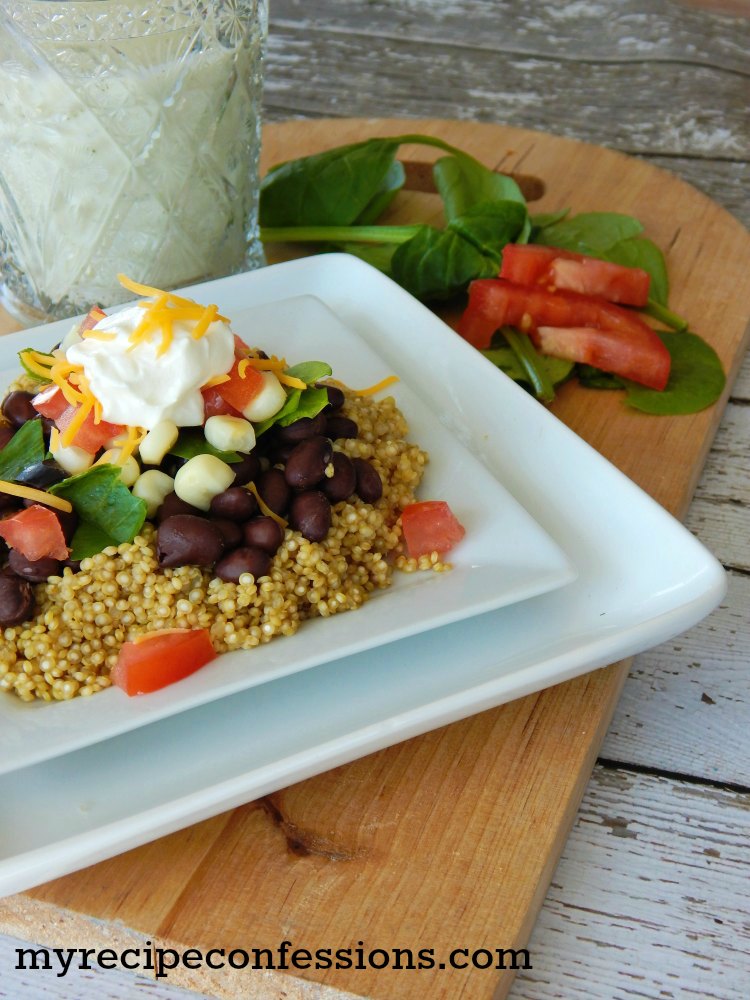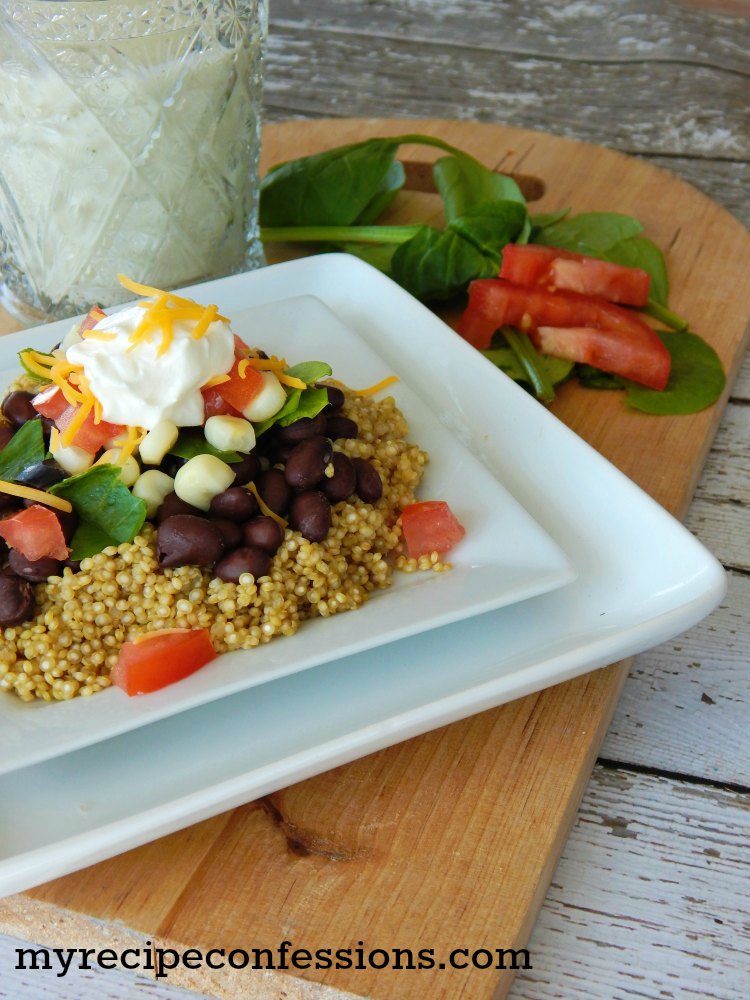 Quinoa Burrito Bowl
makes about 2 servings
1 cup of quinoa
2 cups of chicken broth
1 cup of shredded cheddar cheese
1 cup of Simple Guacamole
1 (14.5 oz.) can of black beans
1  1/2 cup of sweet corn
1 cup of tomatoes
1/2 cup of green onions, chopped
1/4 cup of sour cream
1 cup of  fresh spinach, chopped
1 recipe of Creamy Tomatillo Ranch Dressing (recipe below)
Instructions
1. Pour the quinoa in a fine strainer and rinse with cold water until the water runs clear. Add the quinoa and chicken broth into a medium-sized saucepan over medium-high heat. Bring the mixture to a boil. Reduce to a simmer, cover and cook until the grain is translucent and the germ has spiraled out from each grain, about 15 minutes.
2. Divide the Quinoa into two portions and layer the remaining ingredients over the quinoa. Enjoy!
Creamy Tomatillo Ranch Dressing
1 large jalapeno
1 garlic clove
1 tomatillo
1 handful of cilantro leaves
juice of 1 lime
1 cup of milk
1 cup of mayonnaise
1 pkg. Hidden Valley Ranch Dip mix (milk and mayo recipe)
Instructions
1. Put all the ingredients except the mayo in a blender . Blend until smooth and creamy. Whisk in the mayo. Chill any unused ranch in the refrigerator.
Here are some other delicious recipes you might enjoy.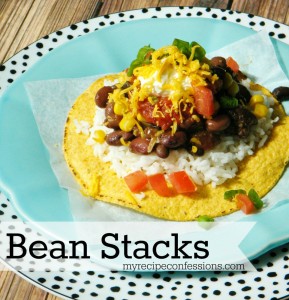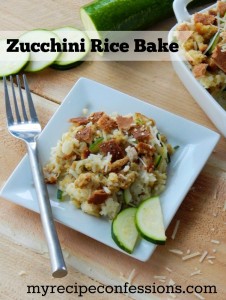 Gluten-Free Zucchini Rice Bake