Cherry Tree Blossoms, DIY Projects, Spring Decorations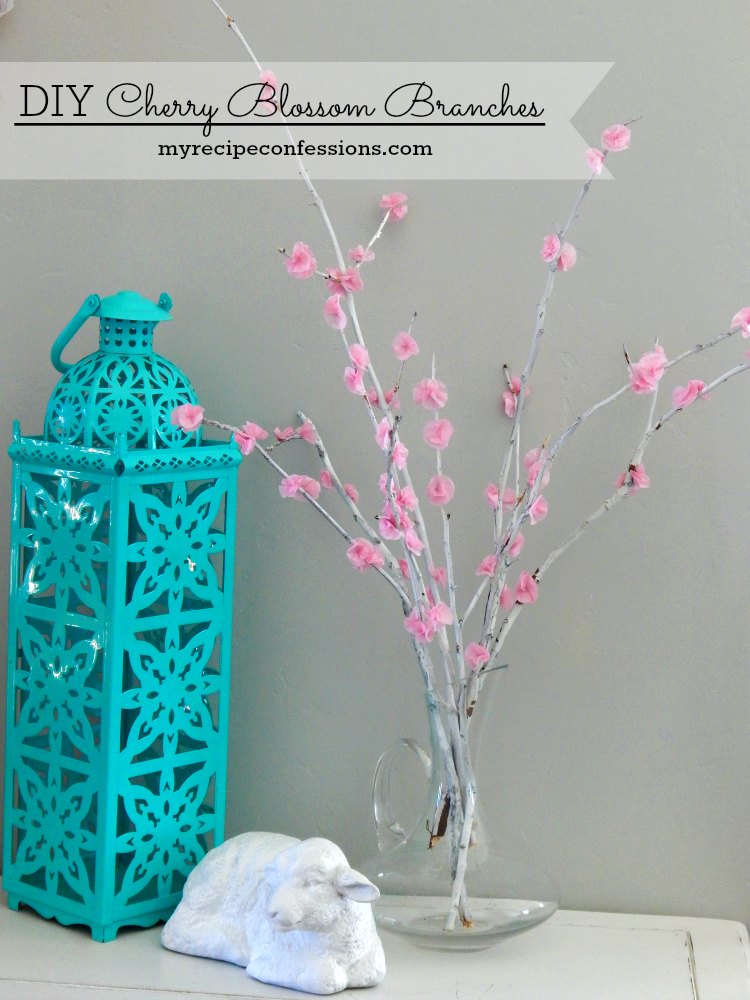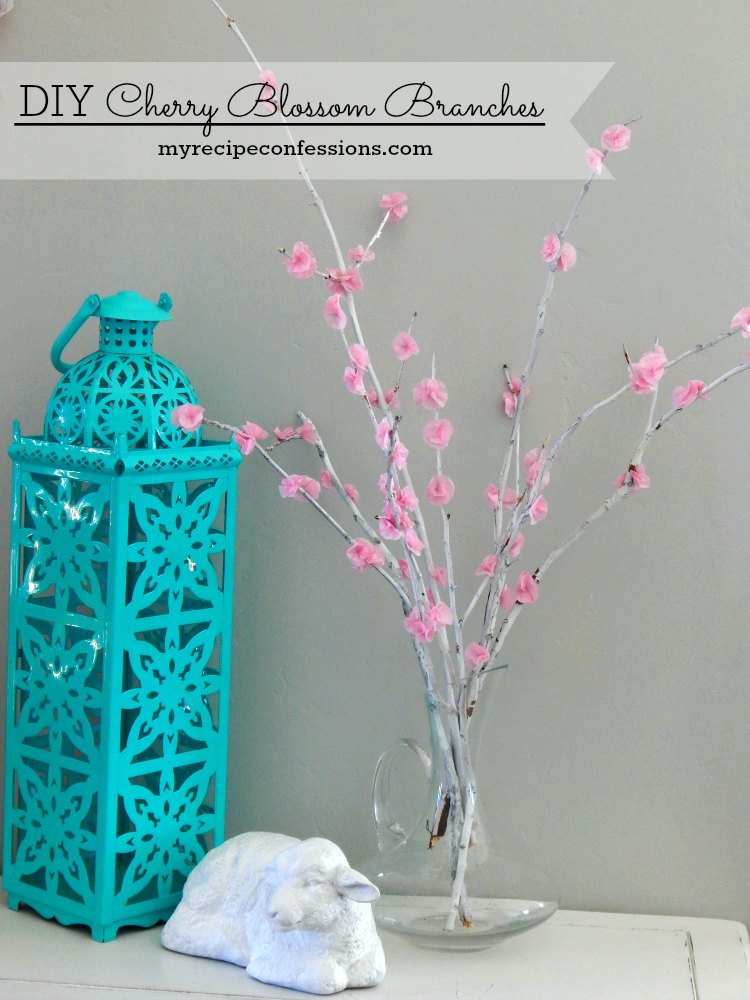 I love all the light pastel colors that spring brings. I can't get over how beautiful the pink blossoms are on the cherry trees. I recently bought a beautiful vase on one of my thirft store shopping trips. I kept thinking about how beautiful some cherry blossom branches would look in my new vase. The only problem is that I don't have access to any cherry trees and people tend to frown on complete strangers cutting branches off their trees.  Even if I was able to get away with cutting some random stranger's tree, the branches tend to die after a few days. So I decided to make my own Cherry Blossom Branches.
Now I know that real cherry tree branches are not white, but I am so in love with the contrast between the white branches and the pink flowers that I really don't care how realistic it is. I just spray painted my branches with white spray paint.
This is a cheap way to decorate for spring. The flowers can take a little time to make but it is so worth it! I displayed my branches on my front entry table along with my other spring projects. What do you think?
You can find the links to the Easter and Spring tutorials below.
With love from my kitchen to yours,
Carrie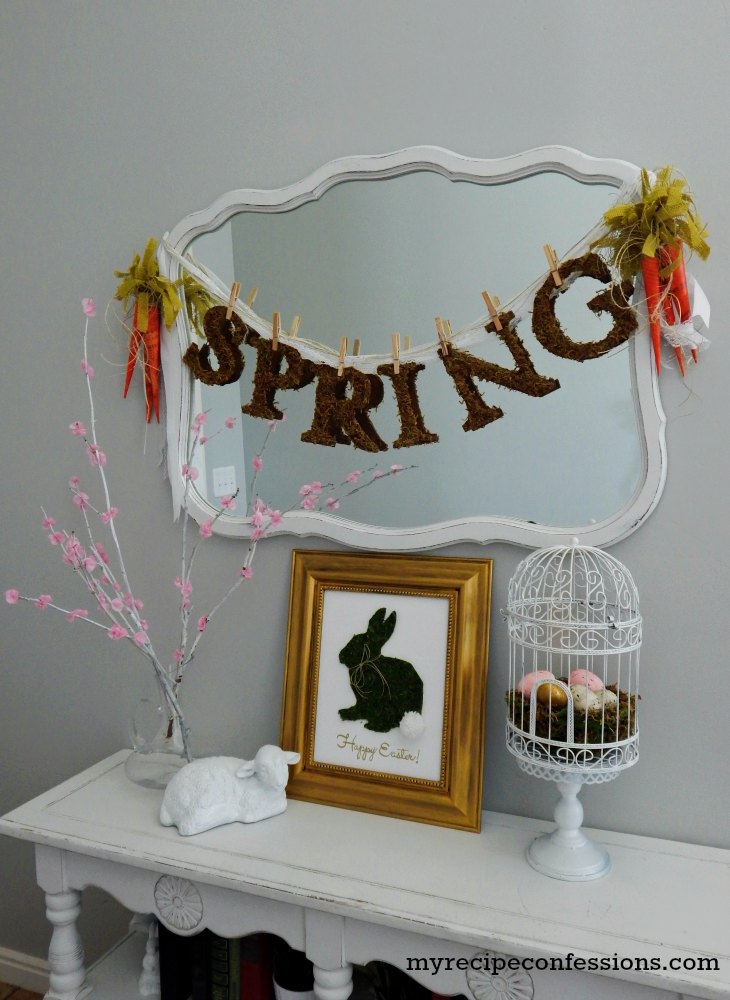 DIY Cherry Blossom Branches
Supplies
light pink tissue paper
hot glue gun and glue sticks
branches, spray painted white
1  1/4 inch circle paper punch
Instructions
1. Plug in the hot glue gun. Fold the tissue paper in half and the in half again. Starting at one end and working your way to the other end, punch the circles out with the paper punch.
2. Pinch the center of a tissue paper circle so that it resembles a flower.
3. Place a small dot of hot glue in the center of the second tissue paper circle. Place the first tissue paper circle in the center of the second circle and pinch the center together. Feather out the two circles so they resemble a flower. Continue this process with the remaining circles.
4. Place a small dot of hot glue on the bottom of the tissue paper flower and gently put it on the tree branch. Continue with the remaining flowers.
Here are some other spring projects  you might enjoy.