I had only had Sloppy Joes one time in my childhood that I can remember. It was at my friends birthday party. It just was not a dish that my mom made…ever. It wasn't until I started dating my husband that I had them again. There is just something about a good Sloppy Joe that will put a smile on everybody's face. When ever I make them, I never measure the ingredients. I always just throw things in until it tastes right. Tonight, I finally decided to measure the ingredients and write down the recipe.  This recipe makes enough for about 10 to 12 people. The leftovers can be frozen for a later use. So, ladies and gentlemen, this is what I came up with. I think that when you try it you will be smiling from ear to ear as well!
Until next time,
Carrie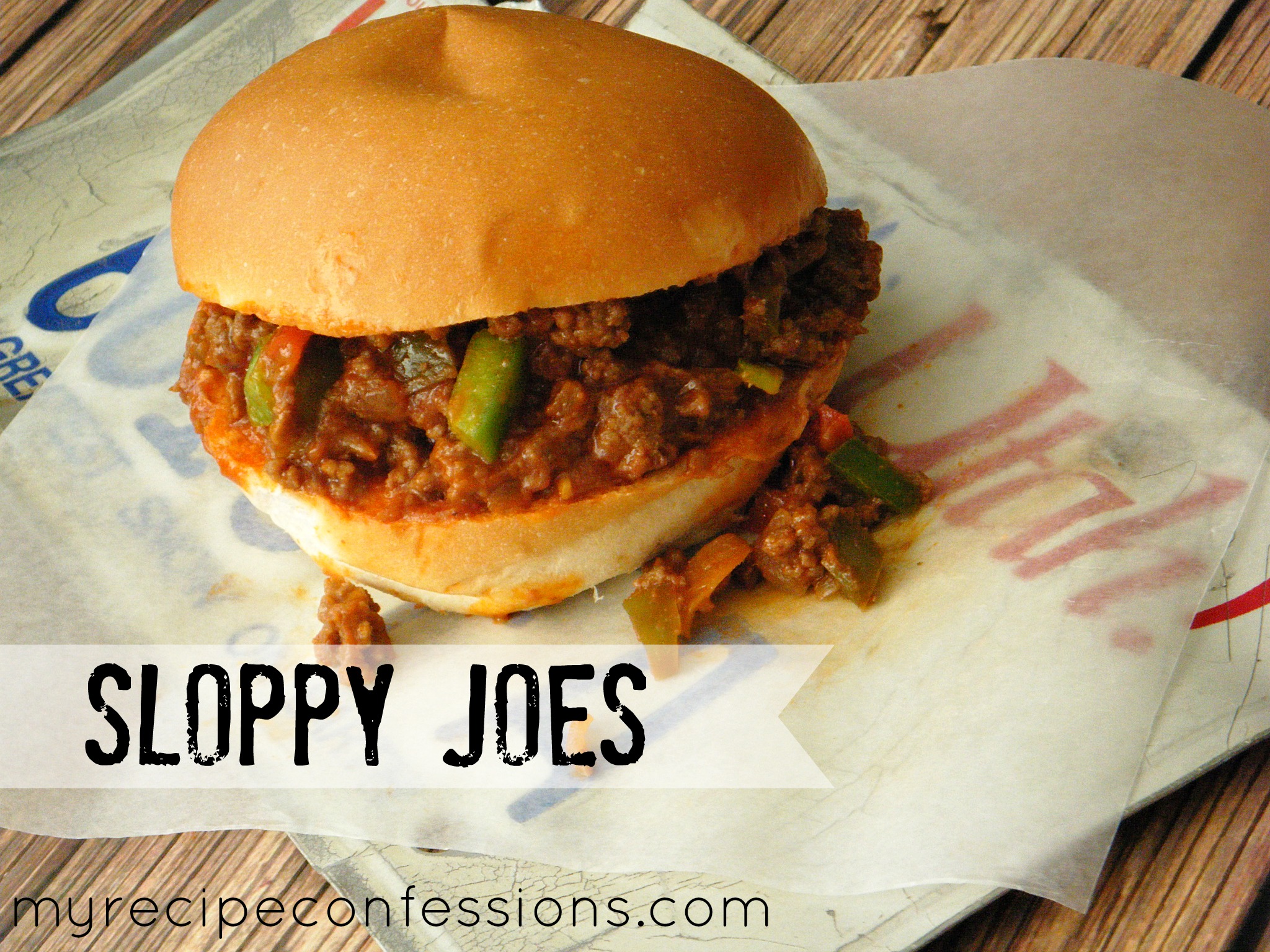 Sloppy Joes
2 lbs. lean ground beef
1 green bell pepper, diced
1 red bell pepper, diced
1 medium onion, diced
1 cup ketchup
1 can tomato soup
1 can tomato paste
2 tsp. kosher salt
1 tbsp. yellow mustard
2 tsp. balsamic vinegar
5 tbsp. dark brown sugar
2 tsp. worchestire sauce
Instructions
1. In a medium size pan, sauté the ground beef, onions, and bell peppers. When the ground beef is cooked, add the tomato paste and tomato soup. Stir until the tomato paste is completely mixed in.
2. Add the remaining ingredients and stir well. Let the Sloppy Joe mixture simmer on low heat for 15 minutes. Serve hot on hamburger buns.
This recipe is linked to