I have had cherries on my mind for the past few weeks. We have a cherry tree in a field next to us that has pretty much been abandoned. My kids like to pick the cherries and have a cherry fights.
I thought to myself, what a shame it is to let all those delicious cherries go to waste. So that is when the idea for the Double Chocolate Cherry Cookies was born.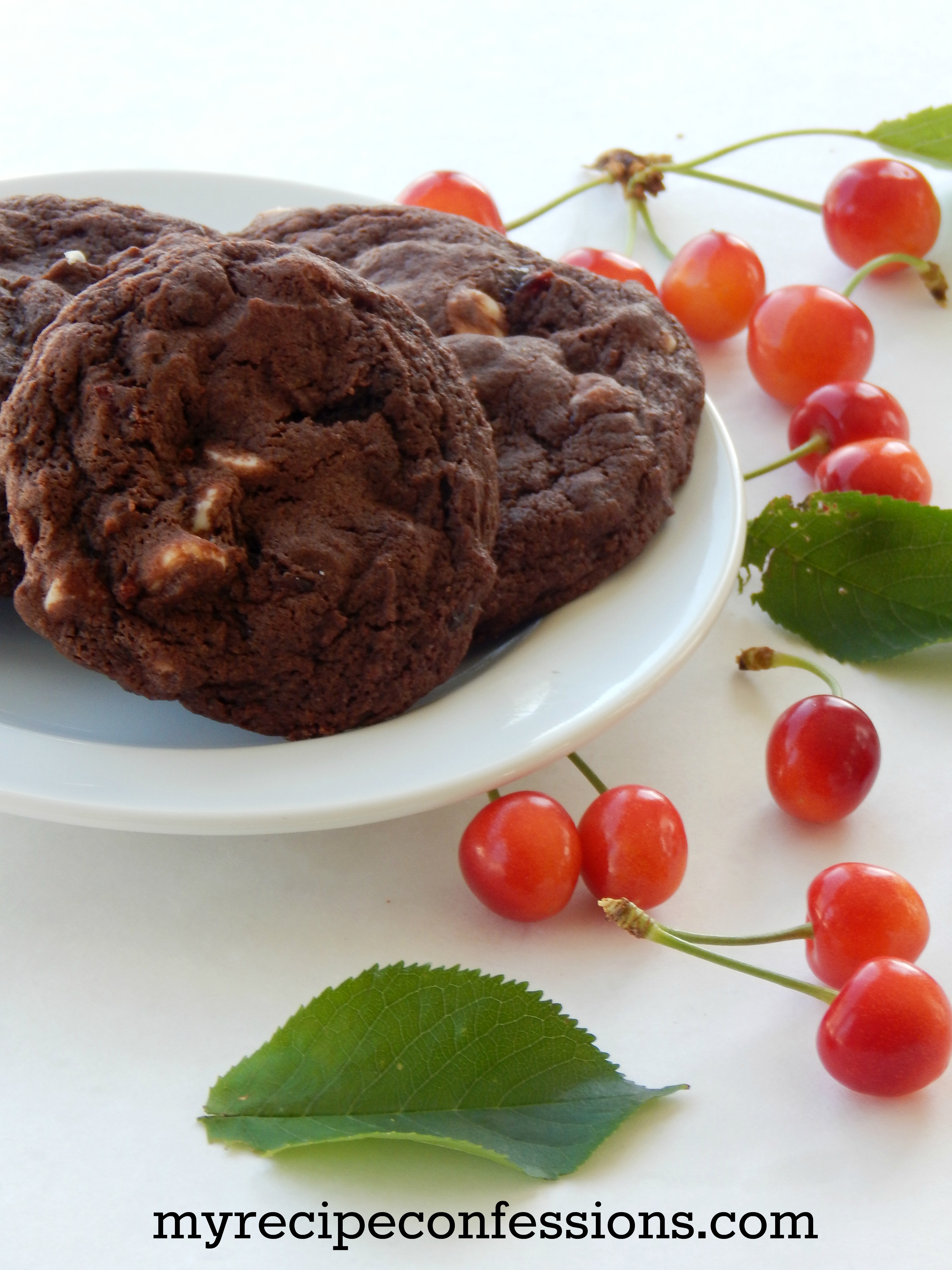 These cookies are so moist, they practically melt in your mouth! If you are a chocolate cherry lover, then you don't want to pass up these cookies!
Until next time,
Carrie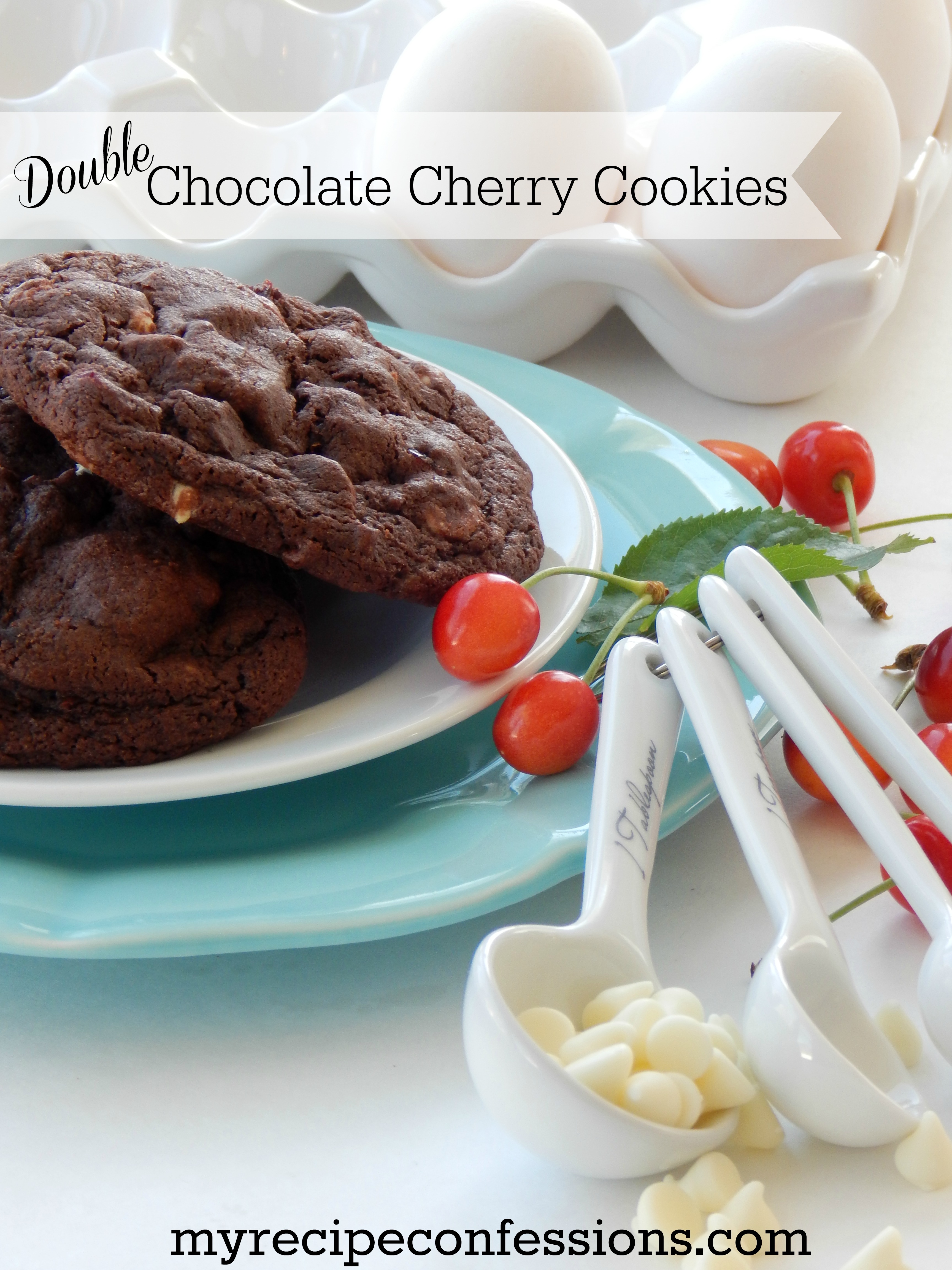 Double Chocolate Cherry Cookies
makes 3 dozen cookies
1 cup butter, softened
2 eggs
3/4 cup of granulated sugar
3/4 cup of light brown sugar
1/3 cup of sour cream
3/4 cup of cocoa powder
3 tsp cherry extract
2 cups of all purpose flour
1 tsp. baking soda
1/2 tsp. salt
1 (12 oz) bag of white chocolate chips
1 (5 oz.) bag of dried cherries, coarsely chopped
Instructions
Preheat oven to 375 degrees
1. In a large bowl, cream the softened butter, granulated sugar, and brown sugar together. Cream one egg at a time into the butter mixture. Next, add cocoa powder, sour cream, and cherry extract and mix until well combined.
2. Mix all the dry ingredients in a medium sized bowl. Add the dry ingredients to the wet ingredients and mix until well combined. Fold in white chocolate chips and dried cherries.
3. Evenly coat your baking sheets with baking spray. Roll 1 tbsp. of cookie batter into a ball and place onto the prepared baking sheet. Place the baking sheet with the cookie dough balls in the refrigerator for 30 minutes.
4. While one sheet of cookies is baking, store the remaining cookie dough in fridge.  Bake for 10 to 12 minutes. Remove the cookies from the oven and allow them to cool completely.
Let's stay in touch!
You can find me on Facebook, Pinterest Instagram
This recipe is linked to