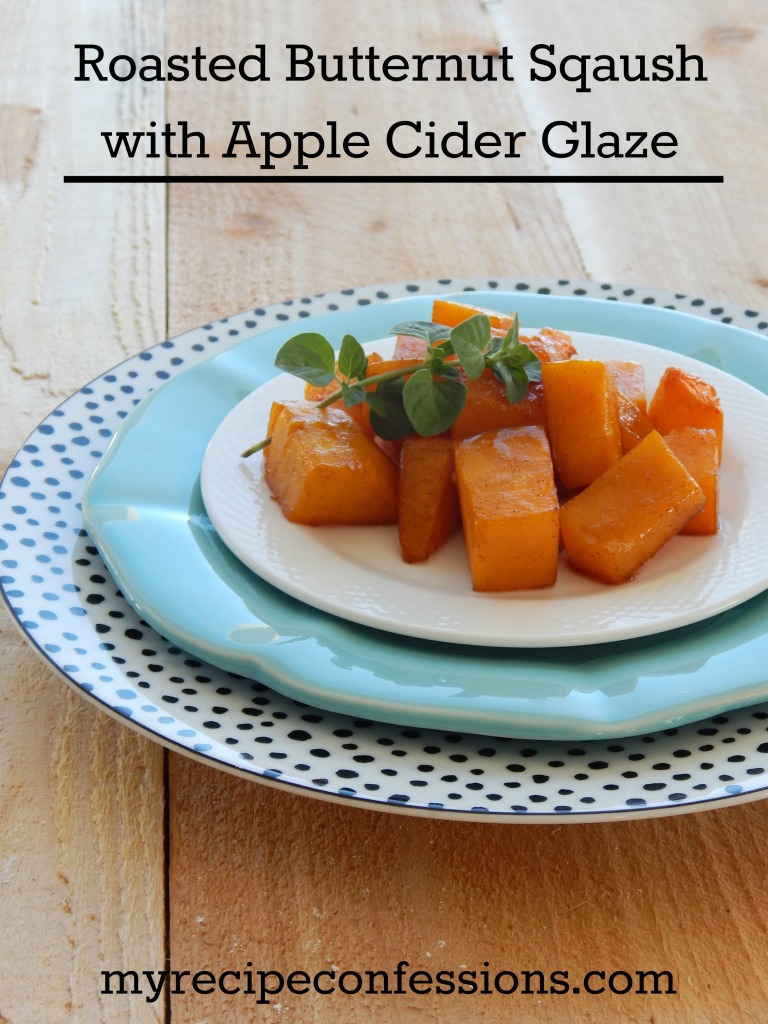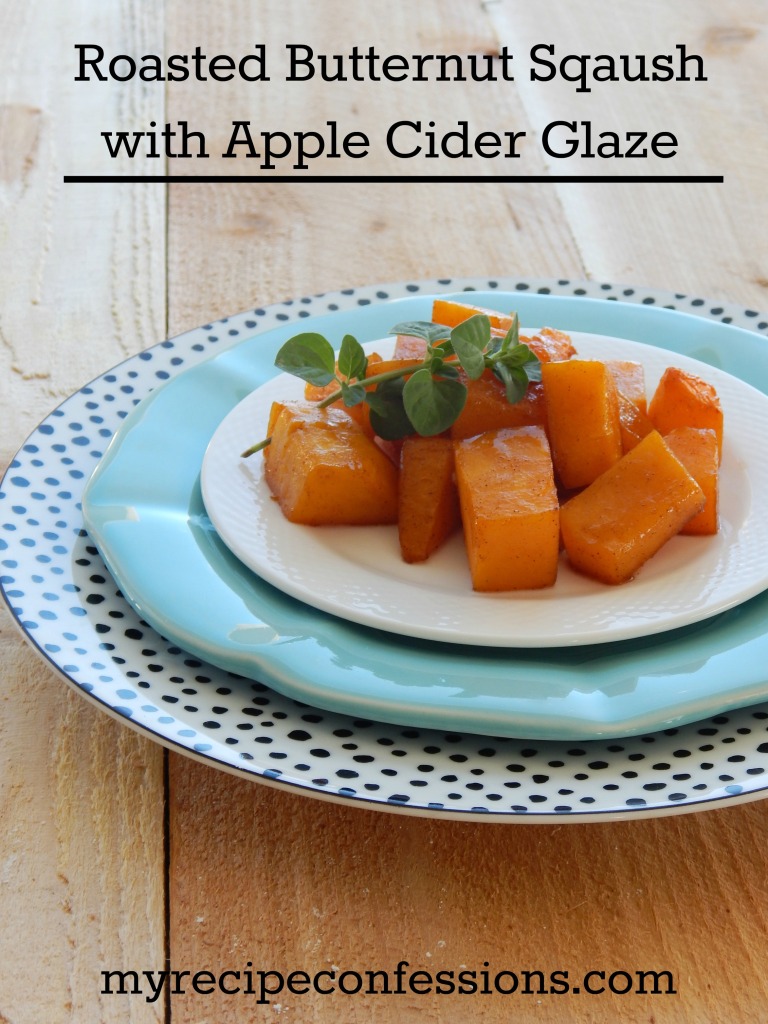 I am in love with butternut squash! I love the taste, the texture, and the color. When I was making this recipe, my kitchen smelled heavenly!
There is just something about the smell of apples and cinnamon that remind me of Fall time. But there is no need to wait until Fall to make this squash.
Instead of making steamed broccoli and carrots tonight for dinner, give this recipe a try. It is a delicious twist on your typical roasted squash recipe.
What better way to get the kids to eat their veggies, than by mixing it up with different flavors and textures?
Not only is this recipe tasty, but it is also gluten free. This recipe is a win for everybody!
Until next time,
Carrie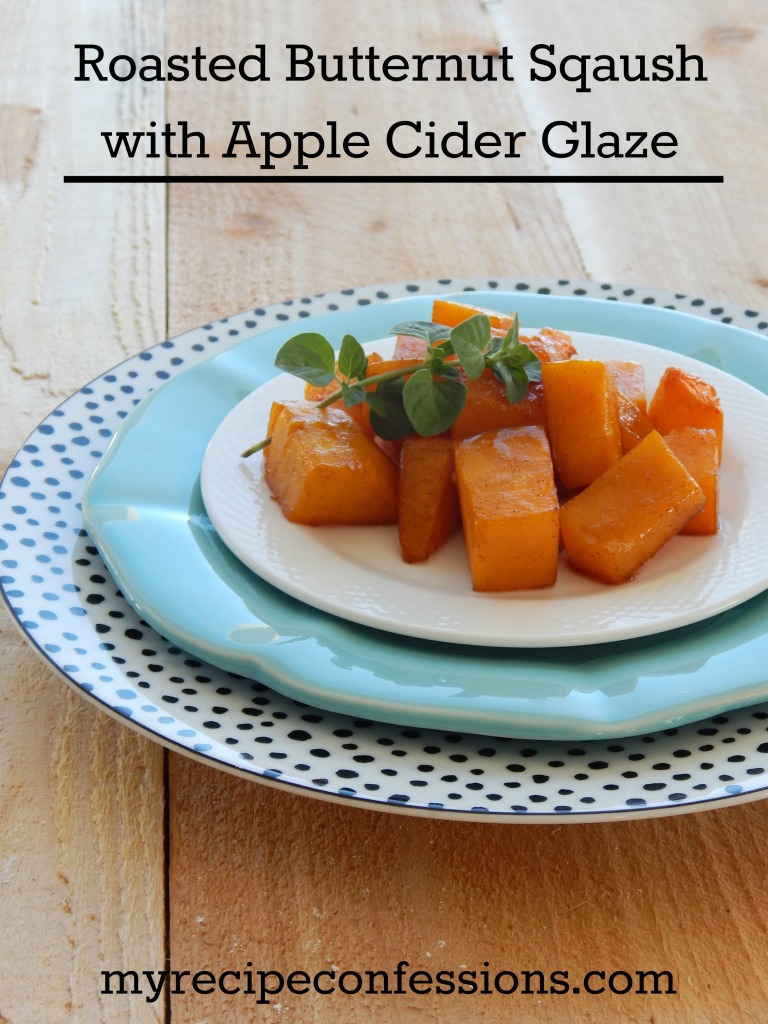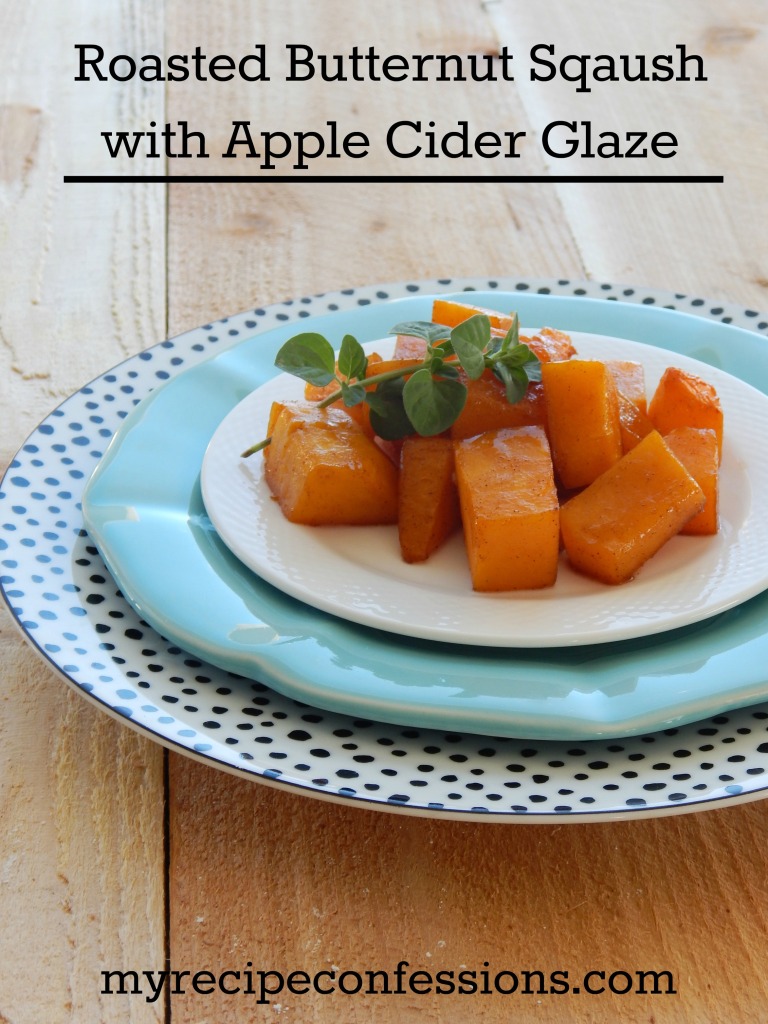 Roasted Butternut Squash with Apple Cider Glaze
4 cups of butternut squash,peeled and chopped into 1/2 inch cubes
1/2 cup of apple cider
2 tbsp. dark brown sugar
2 tbsp. butter
1  1/2 tsp. salt
1  1/2 tsp. cinnamon
Instructions
Preheat oven to 400 degrees
1. Place the squash in a medium sized bowl and set aside. In a small sauce pan over high heat, mix the apple cider and brown sugar. Stir until the sugar is dissolved and it starts to boil. Turn the heat down to medium-high heat and reduce the cider to thicken (about 5 minutes).
2. Add the butter,1 tsp. of salt, and 1 tsp. of cinnamon and stir until the butter is melted and the salt and cinnamon is dissolved. Pour the glaze over the squash and toss to coat evenly. Place the squash on a baking sheet, evenly spread out.
3. Place the pan of squash in the oven for 45 minutes flipping the squash over every 15 minutes making sure that the squash is evenly coated with the glaze.
4. Remove from oven and lightly sprinkle the remaining cinnamon and salt over the squash. Serve immediately.
This recipe is adapted from Kabocha Squash Recipe with Cider Glaze by foodfaithfitness.com
Roasted Butternut Squash with Apple Cider Glaze makes an easy and delicious side dish for any meal. As soon as they come out of the oven I am tempted to start eating them. Anytime I make them for a party I get asked for the recipe. Serve them as a side for you Thanksgiving, Christmas, or Easter dinner for an unforgettable meal that everybody will love.