Maple Roasted Pecan Yams practically melt in your mouth. They are crispy on the outside and silky smooth on the inside. Who knew vegetables could taste so good!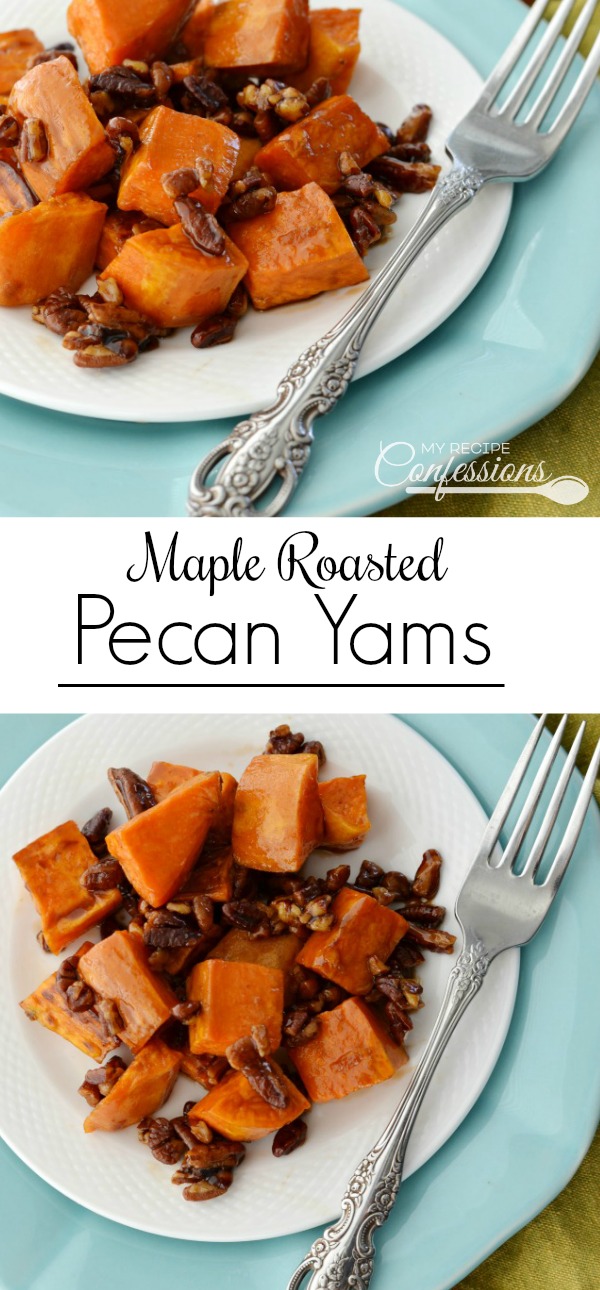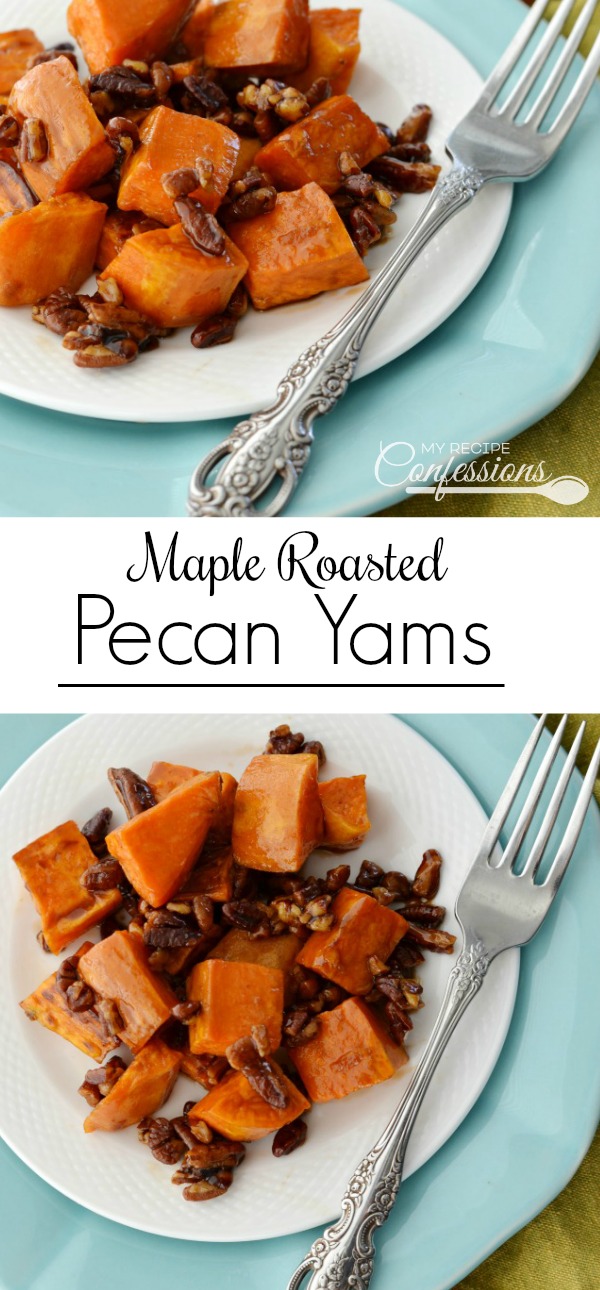 Maple Roasted Pecan Yams is a simple and easy recipe that everybody will eat…picky eaters and all! Moms love them because they are vegetables, easy to make, and so delicious! Kids love them because they have a sweet flavor and don't taste like vegetables.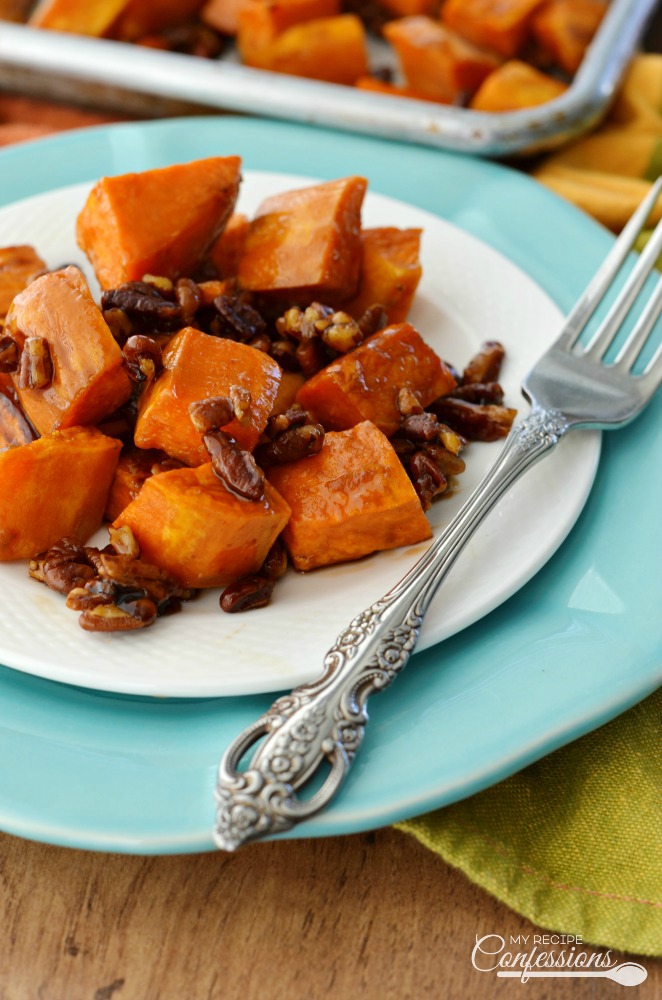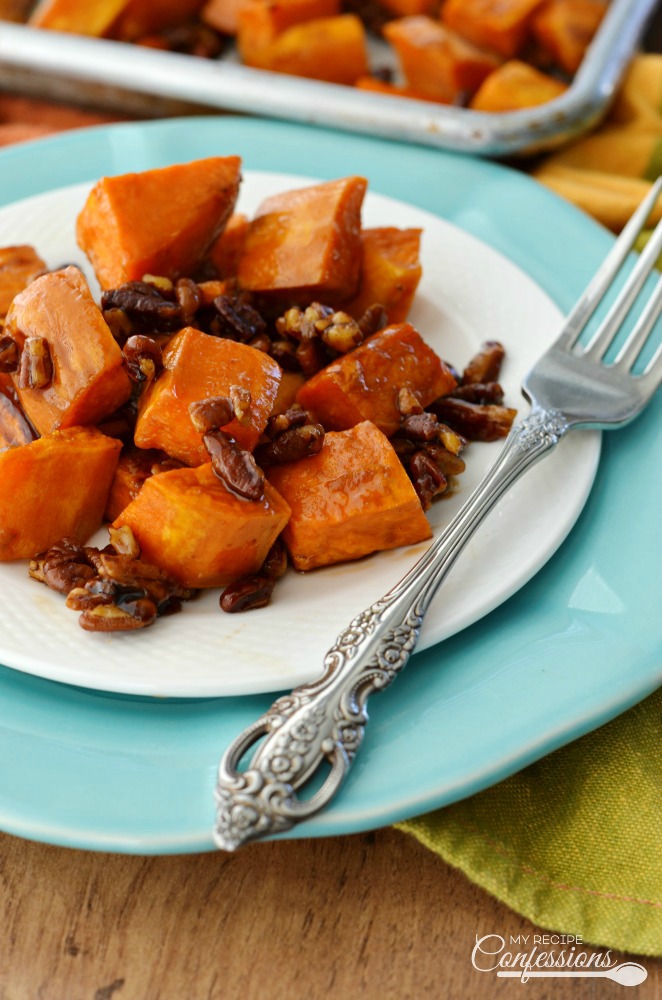 I am warning you that these yams are extremely addicting! The maple syrup and balsamic glaze rocks this dish and the sweet and salty combination simply can't be beat!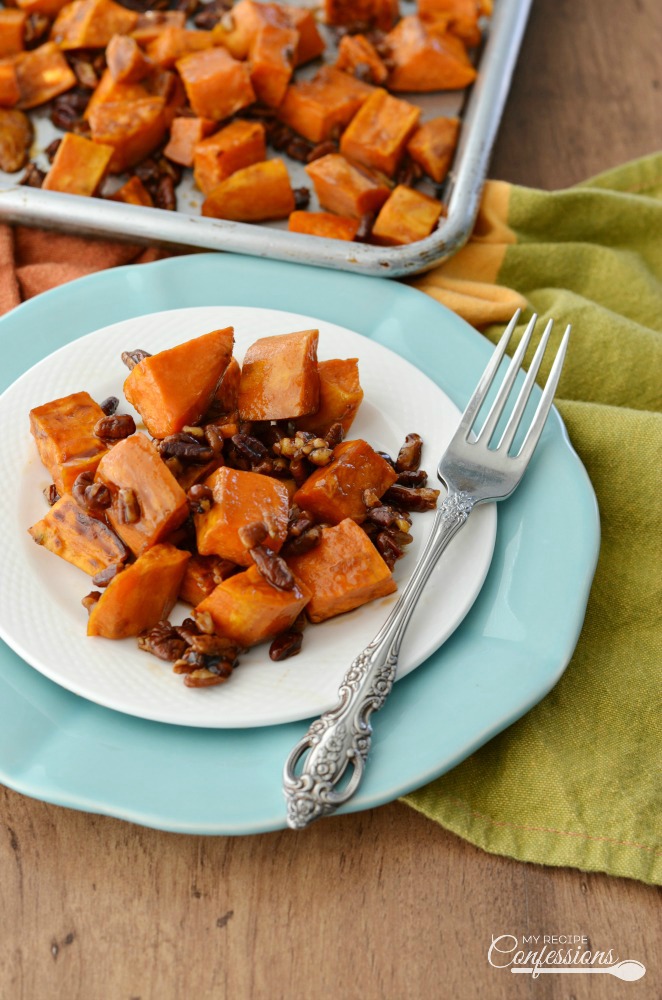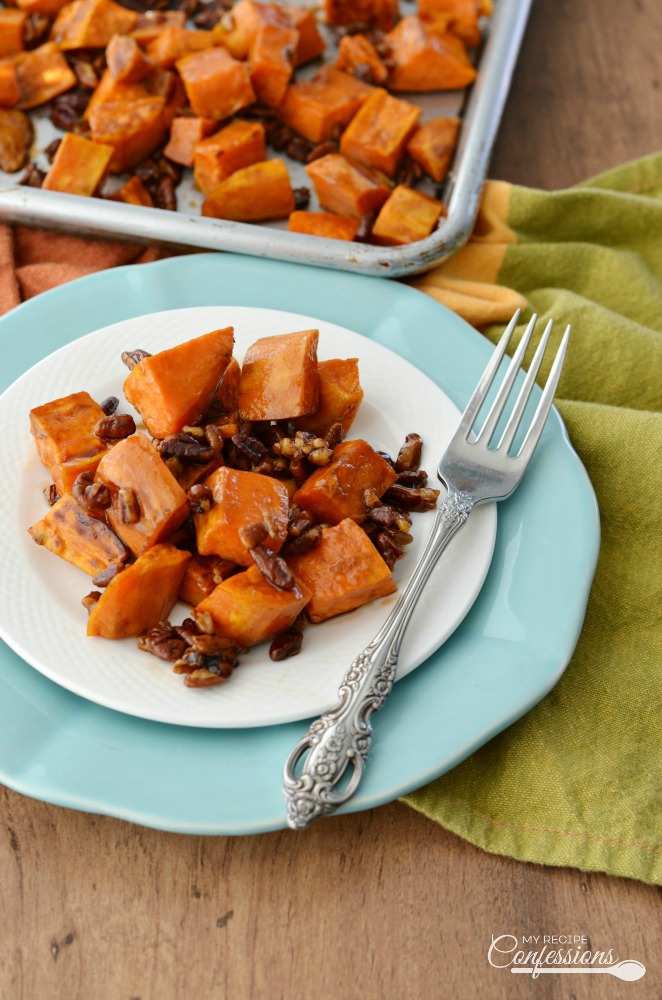 When my husband tasted them, he said "this recipe is definitely a keeper"! So do yourself and your family a favor and make these Roasted Maple Pecan Yams this Thanksgiving!
*This is an affiliate link. Make sure to use a good quality, thick baking sheet when making these Maple Roasted Pecan Yams. I love Nordic Ware Natural Aluminum Baking Sheets.

With love from my kitchen to yours,
Carrie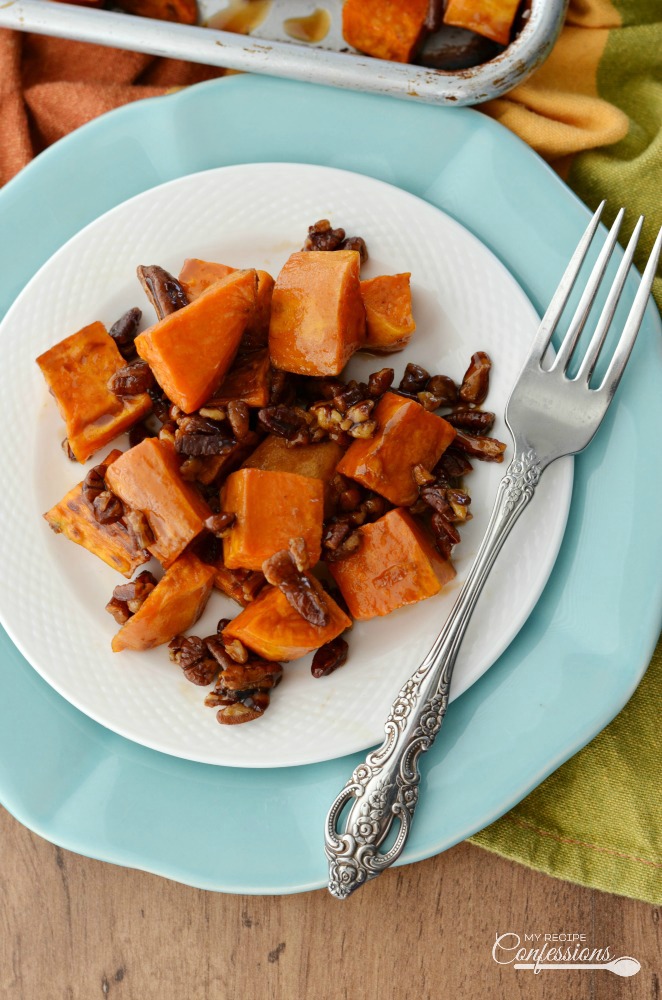 Roasted Maple Pecan Yams
4 1/2 to 5 cups (about 2 lbs.) of yams, peeled and cut into 1 inch cubes
1/2 cup of pecans
1 tsp. of kosher salt
1 tbsp. of olive oil
1/2 cup of maple syrup
2 tbsp. of balsamic vinegar
Instructions
Preheat oven to 400 degrees
1. In a medium bowl, toss the yams, pecans, oil, and kosher salt together. Spread the yams and pecans out evenly on a baking sheet. Place in the oven and cook for 20 minutes.
2. Turn the yams and pecans over and place them back in the oven and bake for another 15 minutes. While the yams are baking in the oven, pour the maple syrup and balsamic vinegar in a small sauce pan and bring to a boil. Continue to boil the syrup until it reduces by half and thickens, stirring occasionally.
3. Remove the pan of yams from the oven and drizzle the maple syrup glaze over the yams. Gently toss to evenly coat. Return to the oven and bake for an additional 5 minutes. Remove from oven and serve immediately.
This recipe was originally posted on November 17, 2014.
Here are a few other recipes you should try.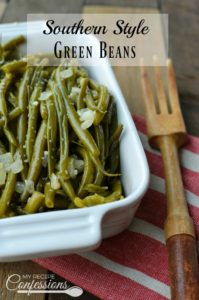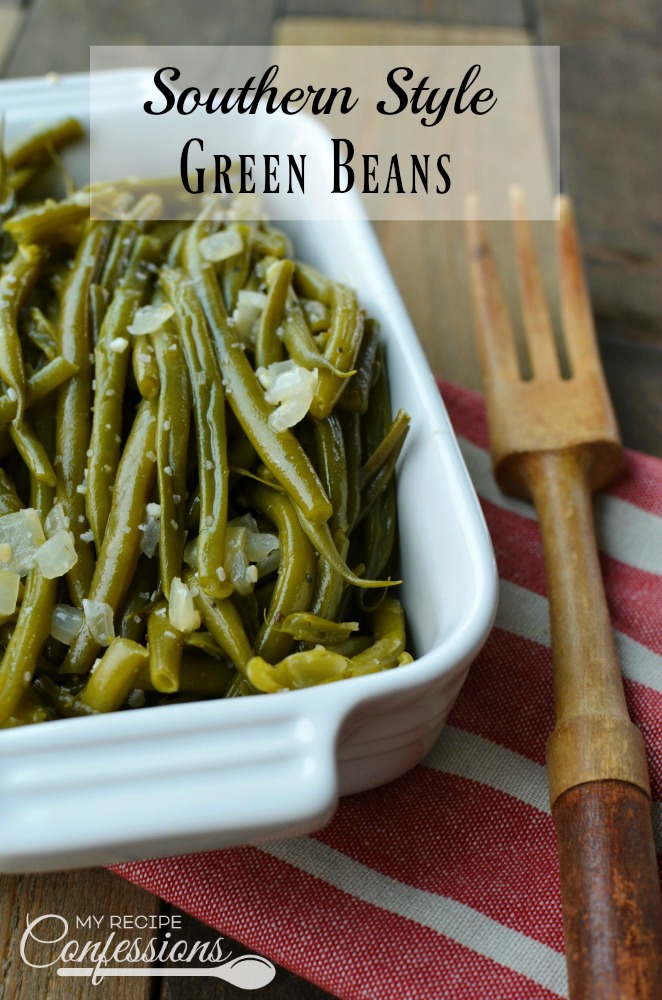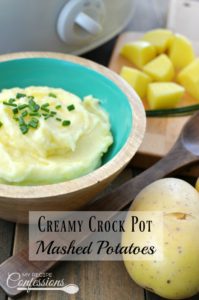 Creamy Crock Pot Mashed Potatoes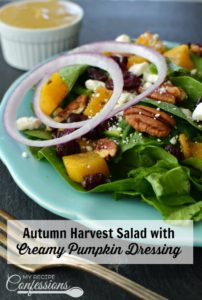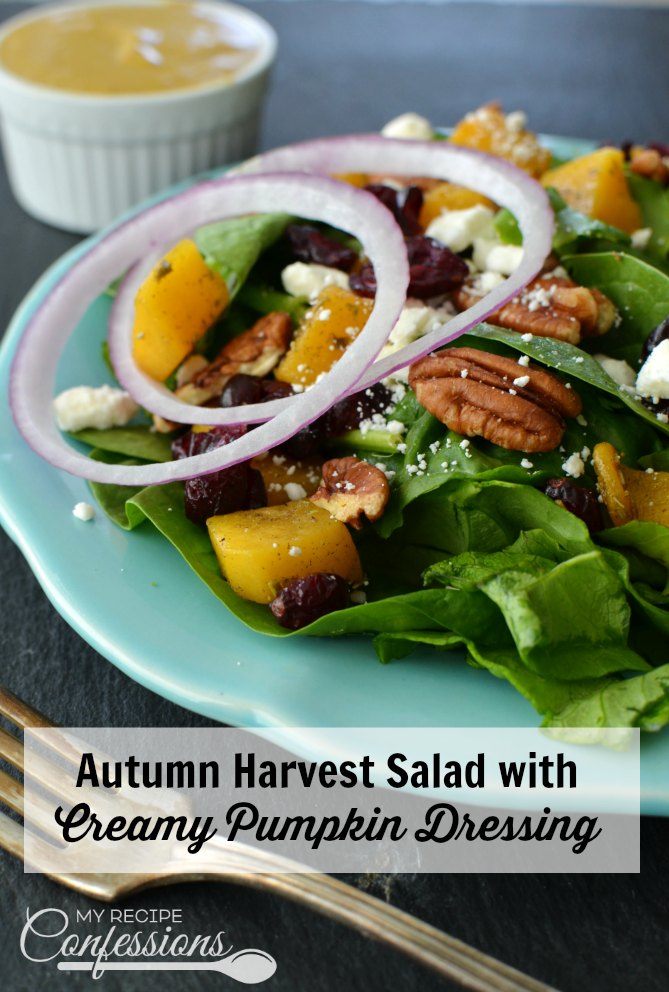 Autumn Harvest Salad with Creamy Pumpkin Dressing