Southern Style Green Beans are melt in your mouth tender delicious. Cooking the beans low and slow with a ham hock gives these beans an irresistible subtle smoky flavor that really can't be beat!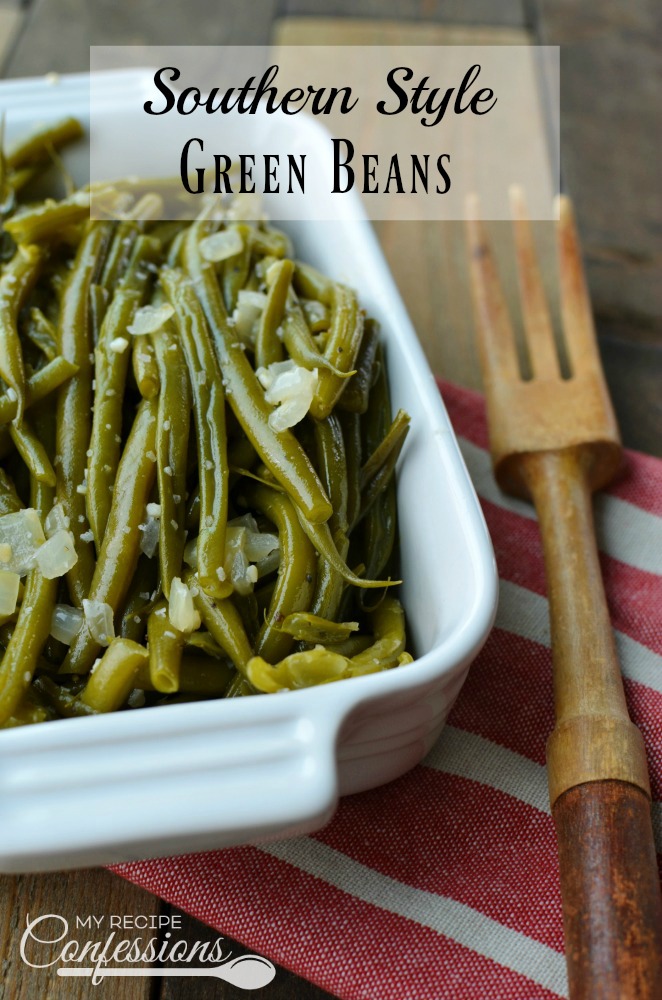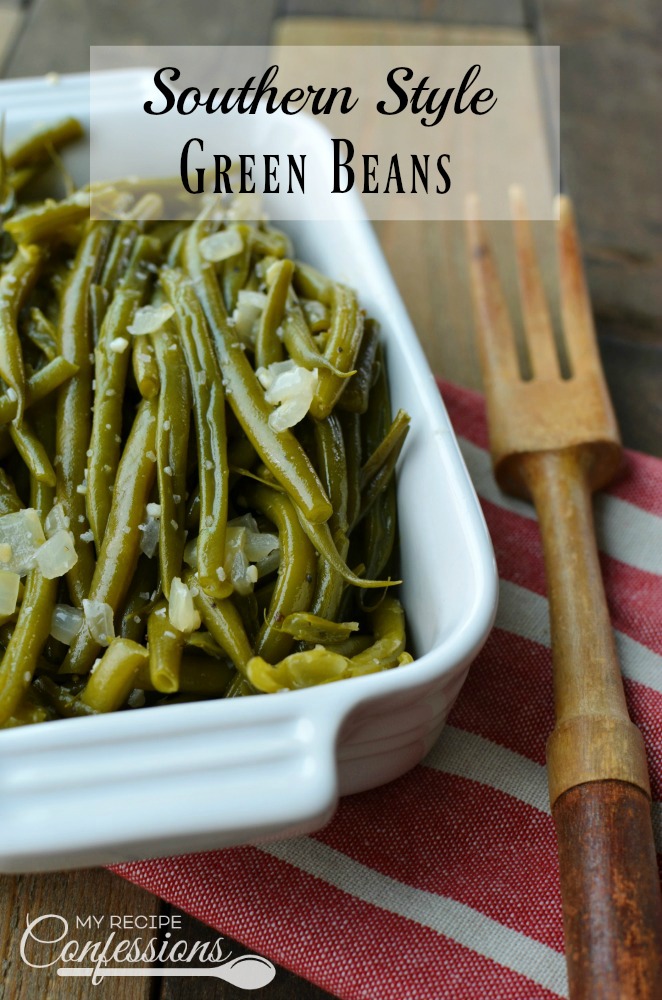 This Southern Style Green Beans recipe is my favorite way to cook green beans! I love the smoky flavor from the ham hock. The aroma that filled my home when I made these beans was irresistible! So not only will your house smell incredible, but you will have a dish that is so good it will make you want to cry it is that delicious!
I have always loved green beans. We ate them a lot growing up. I remember picking beans in my grandparents garden and our own garden at home. After we had picked the beans, we would help my mom wash, snap, and bottle the green beans.
For Sunday dinner we would open a bottle of green beans and a can of cream of mushroom soup. We would mix the two together, heat them up, and serve them. I think we had green beans with cream of mushroom soup pretty much every Sunday. We usually had roast beef and mashed potatoes with gravy as well.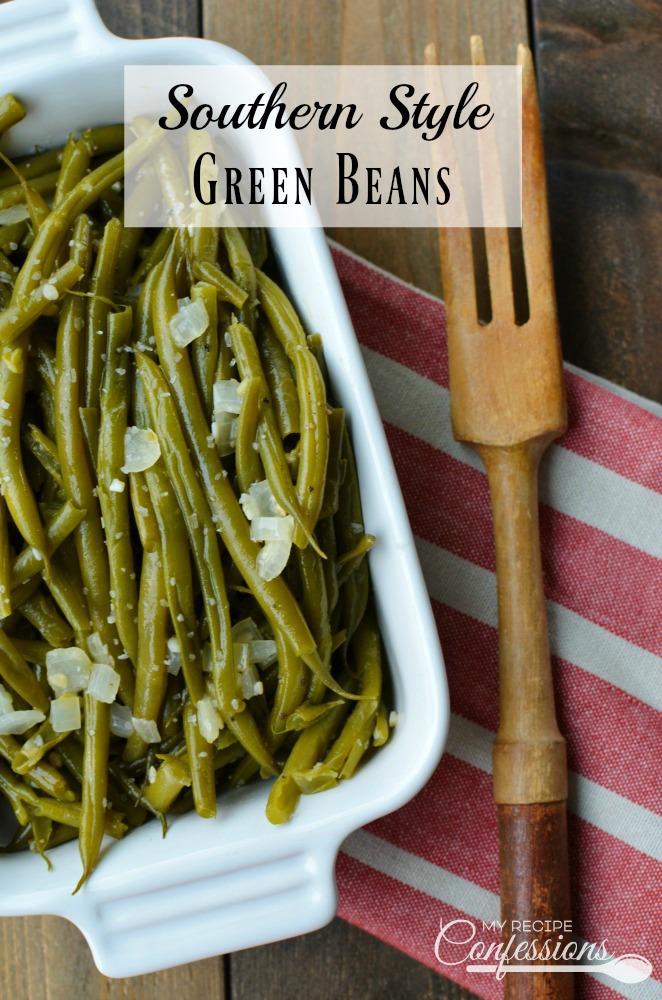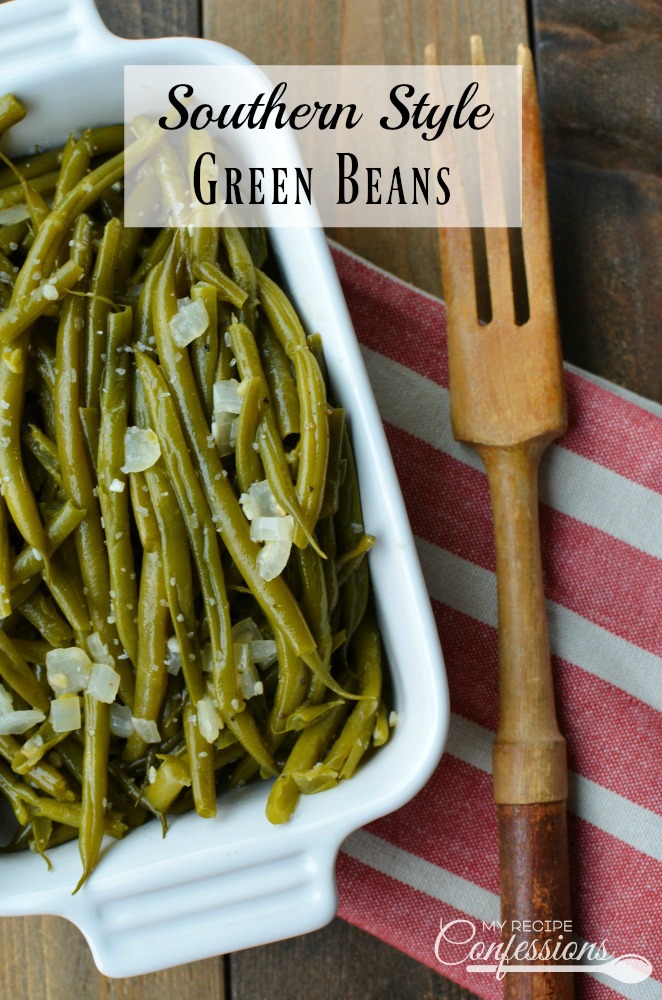 You know that saying, "Good things come to those that wait"! Well, that definitely applies to these beans. Yes, you simply can just open a can of green beans, throw them in a bowl, and heat them up in the microwave and be done. However, if you are willing to wait a little bit longer while the beans slowly simmer with the ham hock, you will be greatly rewarded!
With love from my kitchen to yours,
Carrie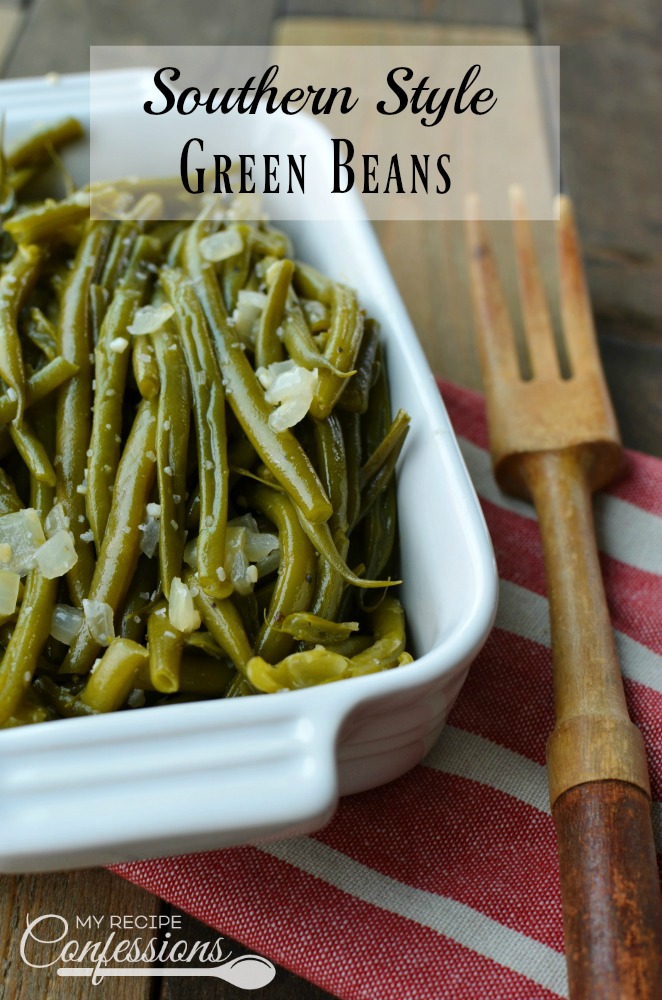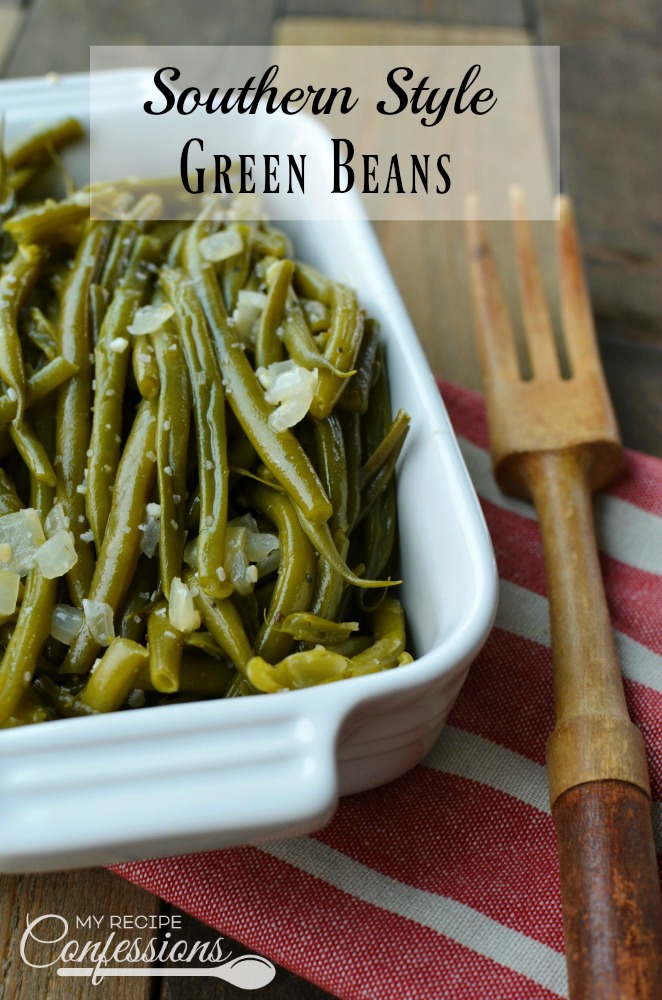 Southern Style Green Beans
2 lbs of fresh French green beans, washed and trimmed
1 ham hock
6 cups of water
1 medium onion, diced
2 tsp. of garlic, minced (about 2 cloves)
1 tbsp. of butter
1 tsp. of kosher salt
1/2 tsp. of black pepper
Instructions
Place the ham hock, beans, and 6 cups of water in a large pot. Cover with lid and bring to a simmer over medium heat. Simmer for 1 hour until beans are tender.
In a large skillet over medium-high heat, saute the onion and garlic in the butter until tender and translucent. Add the beans into the skillet. Sprinkle the salt and pepper over the beans. Gently toss the beans to combine.
Here are a few other recipes your might enjoy.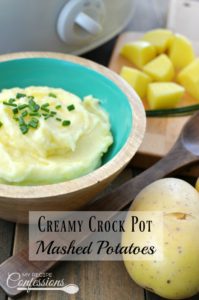 Creamy Crock Pot Mashed Potatoes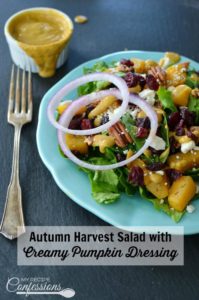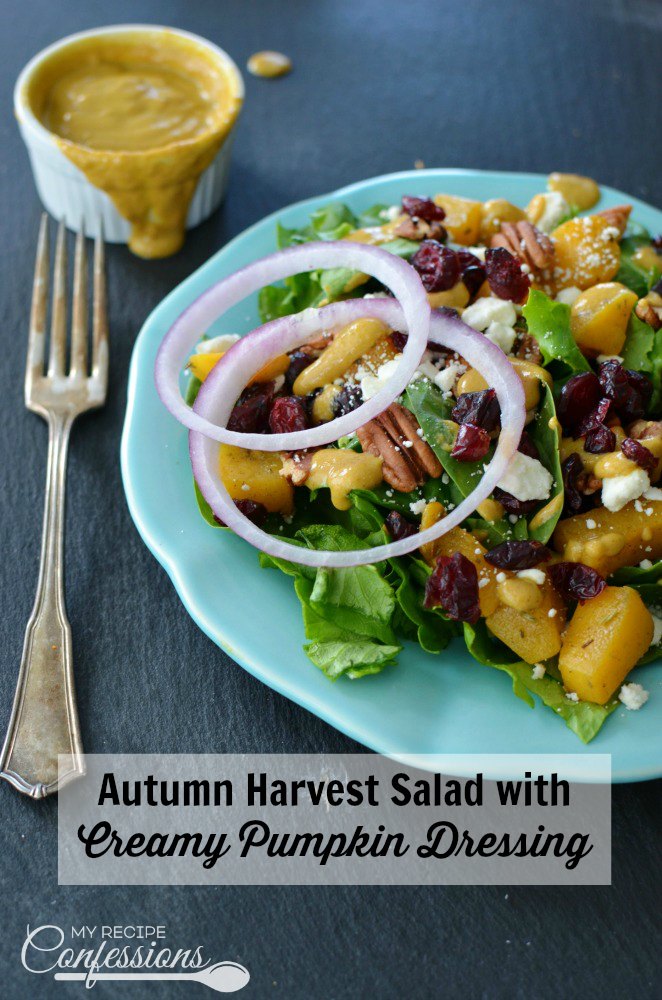 Autumn Harvest Salad with Creamy Pumpkin Dressing