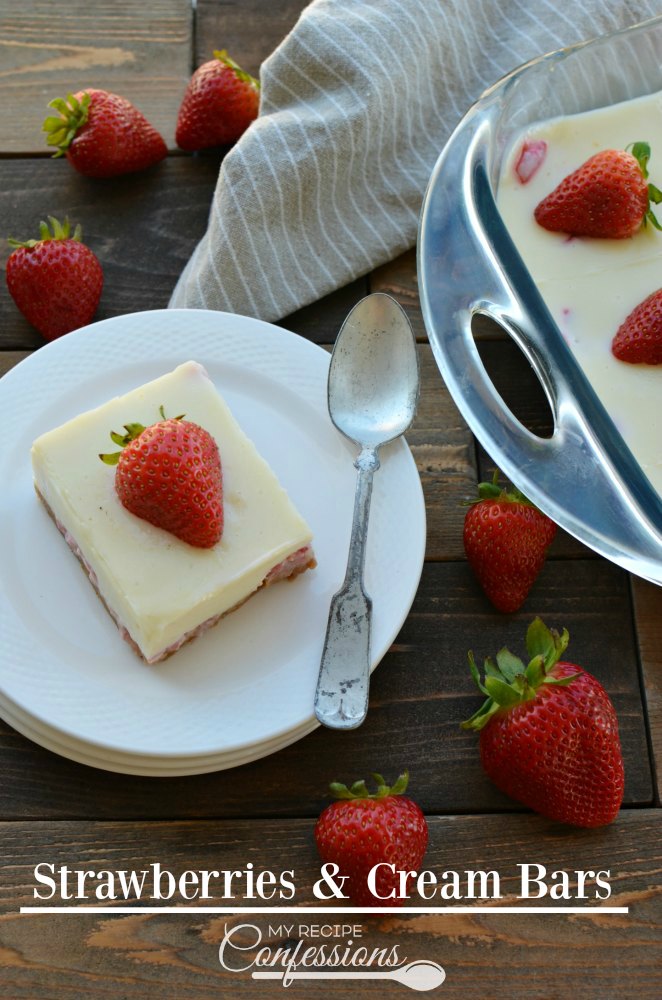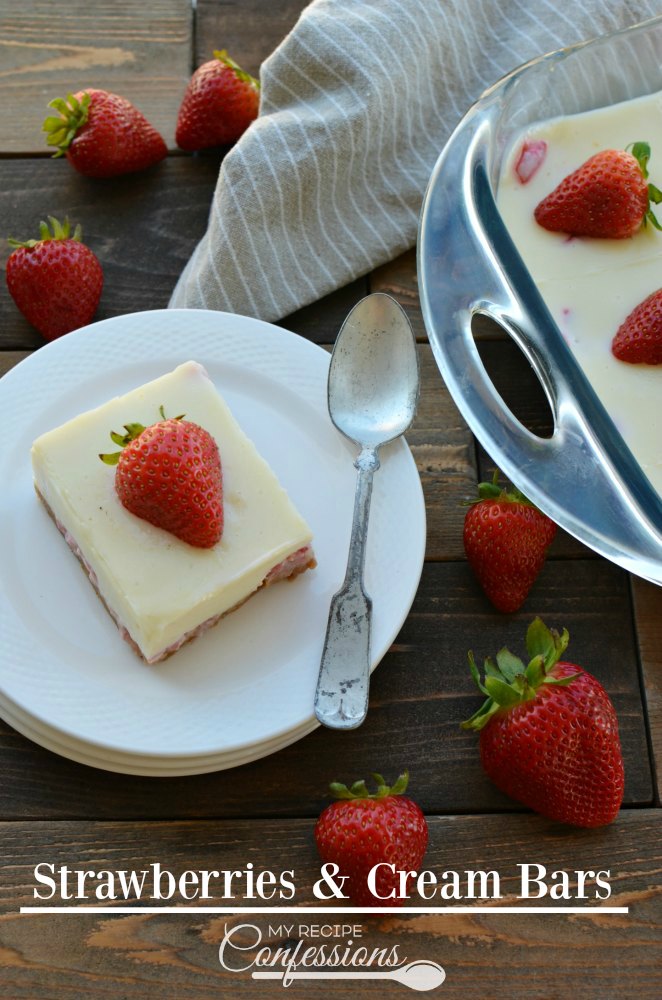 Strawberries & Cream Bars are so fast and easy to make. You can whip them out in less time than it takes to watch one of your favorite TV episodes. I never have leftovers when I make these and I always get asked for the recipe.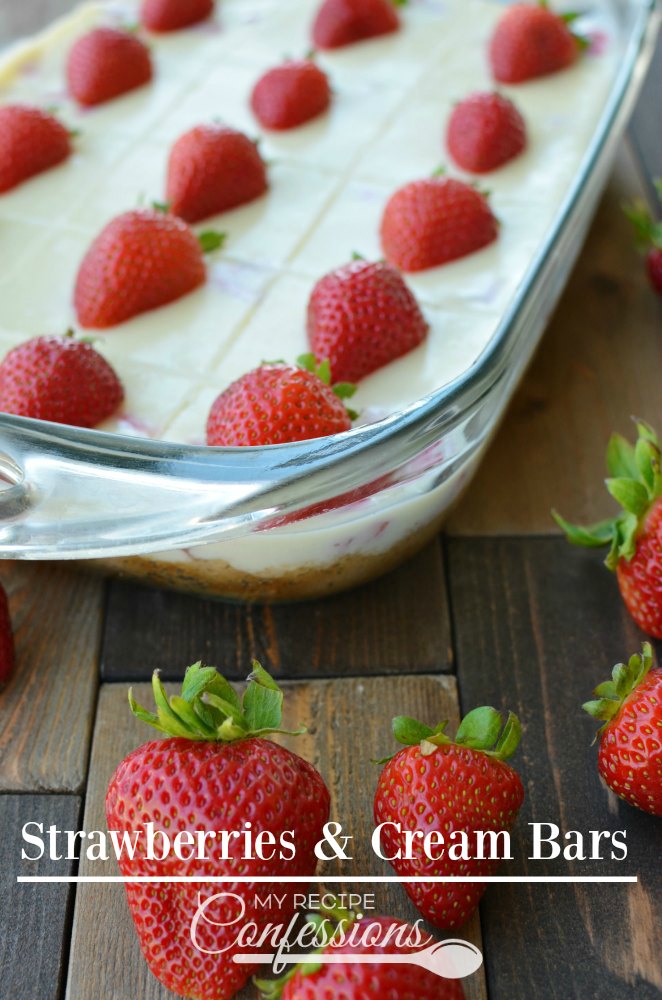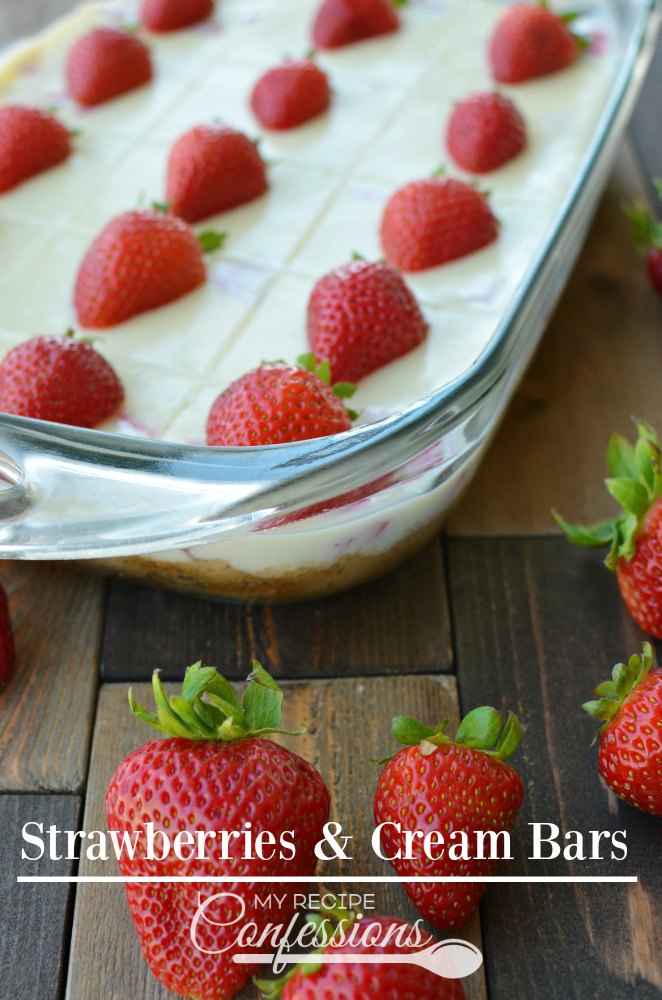 Strawberries & Cream Bars are a combination of some of my favorite flavors. I LOVE Strawberries and Cream and graham cracker crust. Let's just say that anything with graham cracker crust is always divine!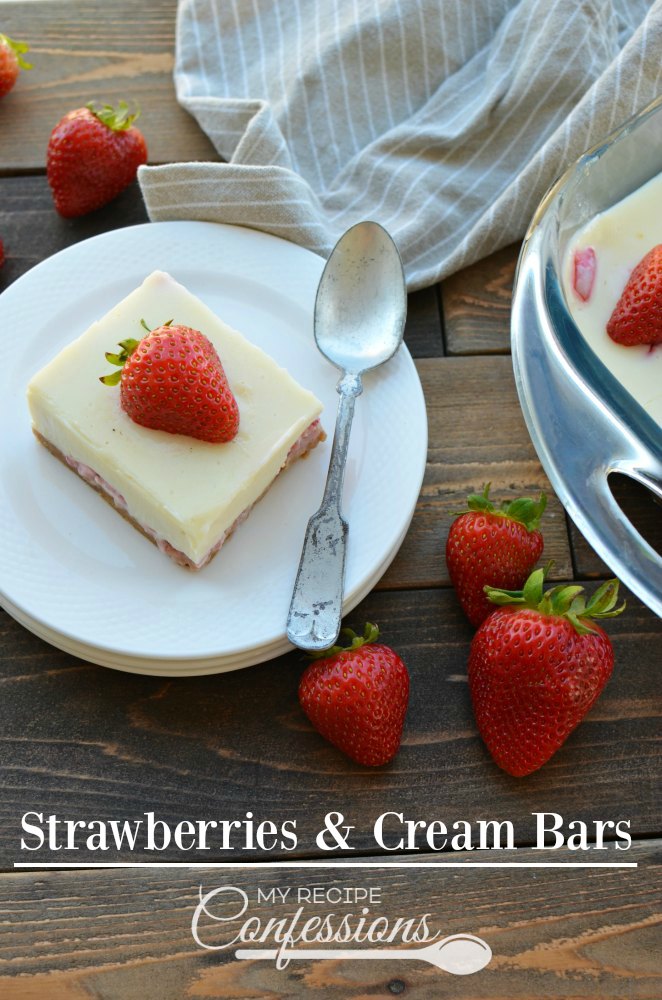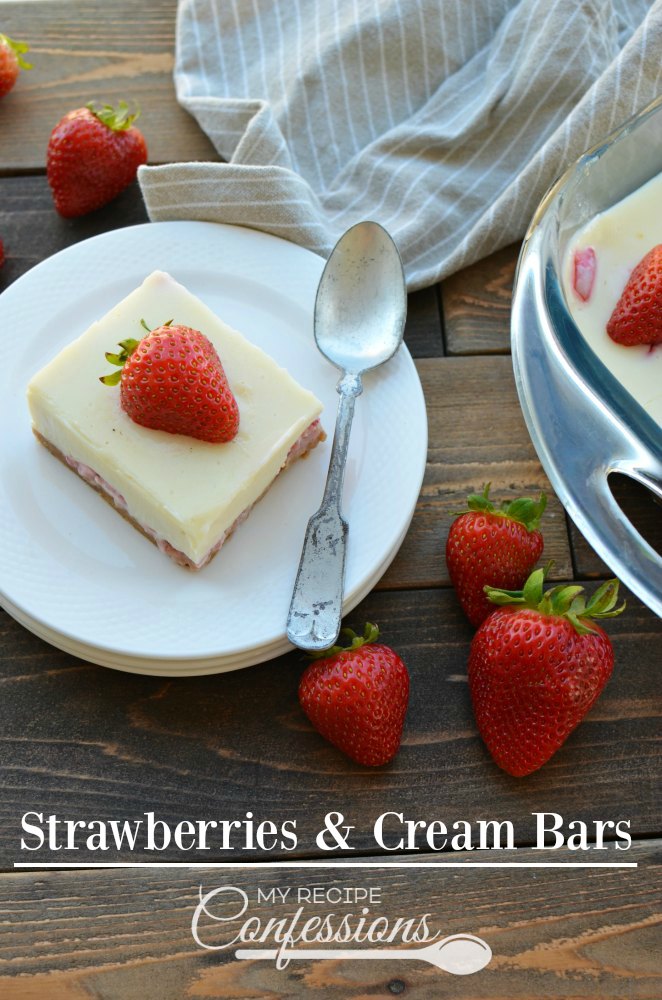 You are going to be shocked when you see how easy this recipe is to make. The amount of time these bars are in the oven is crazy short.  Seriously, I am not even kidding. So let's stop wasting time and start baking!
With love from my kitchen to yours,
Carrie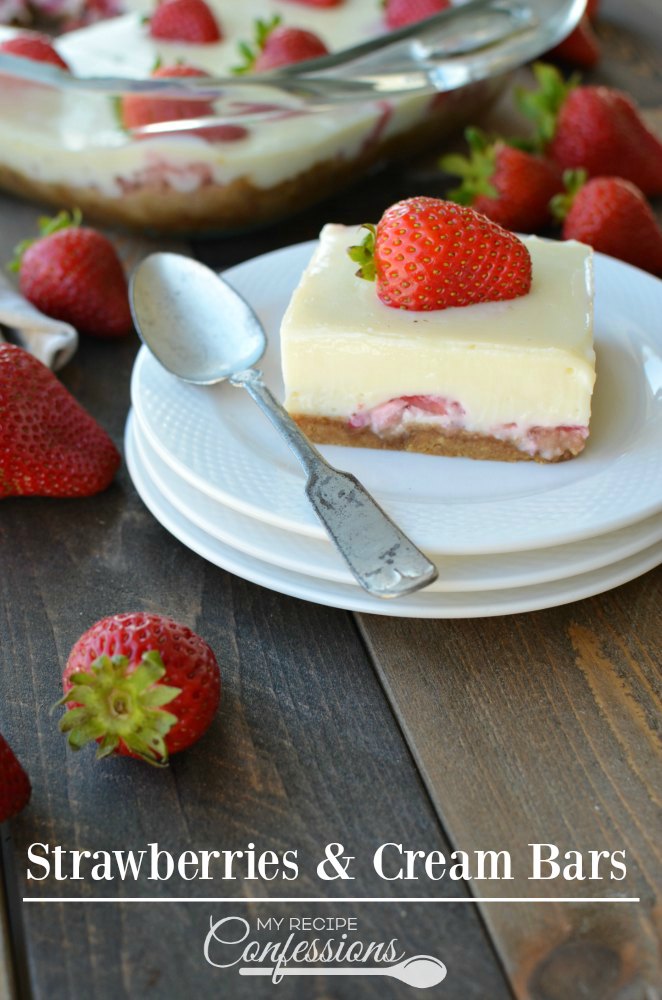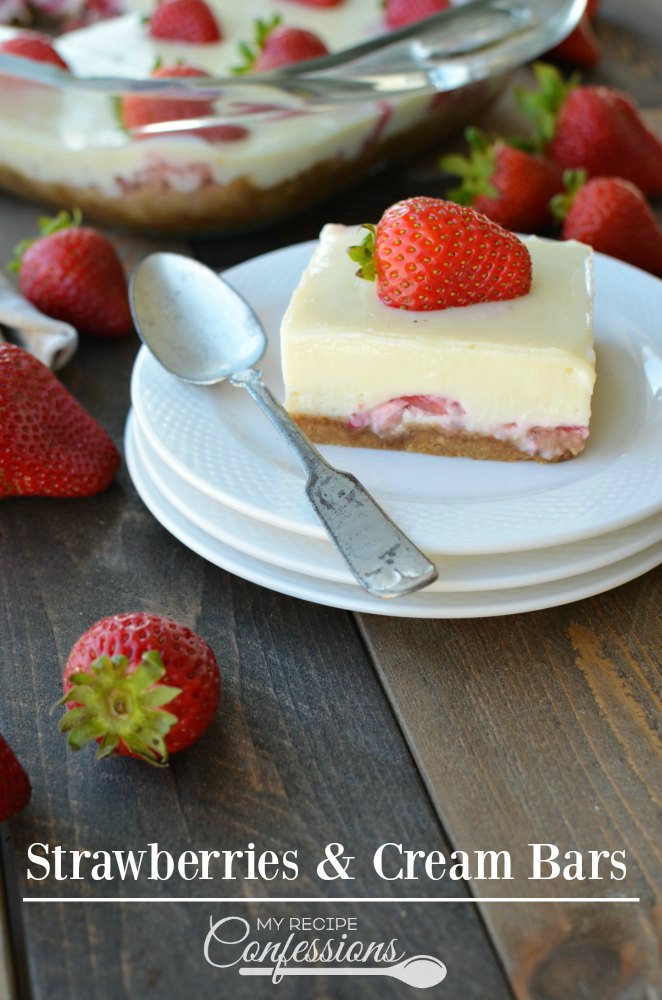 Strawberries and Cream Bars
12 whole graham crackers
1/2 cup of butter, melted
1/4 cup of brown sugar
2 cans of sweetened condensed milk
1 cup of sour cream
1/4 cup of lemon juice
3 cups strawberries, sliced
Instructions
Preheat oven to 350° F
In a food processor, blend the graham crackers until they are as fine as sand. Add the melted butter and brown sugar and mix until it is all combined.
Spray a 9×13 pan with baking spray. Press the graham cracker crumbs evenly on the bottom of the pan. Place the pan in the oven and bake for 10 minutes.
 In a bowl mix the sweetened condensed milk, sour cream, and lemon juice together. Pour the sweetened condensed milk mixture over the graham cracker crust.
*Dry the strawberries off on a paper towel and arrange them over the sweetened condensed mixture. Bake for 10 to 12 minutes, or until the cream has set up but not browned. Allow to cool completely before cutting into bars.
*In the picture you can see that I spread the strawberries over the crust and then poured the sweetened condensed mixture over the strawberries. I found that the crust was really soggy. So to prevent a soggy crust arrange the strawberries on top of the sweetened condensed milk. I recommend drying off the strawberries as best as you can so that you don't have juice on top of the bars when they are baked.
Here are a few other recipes you should try.