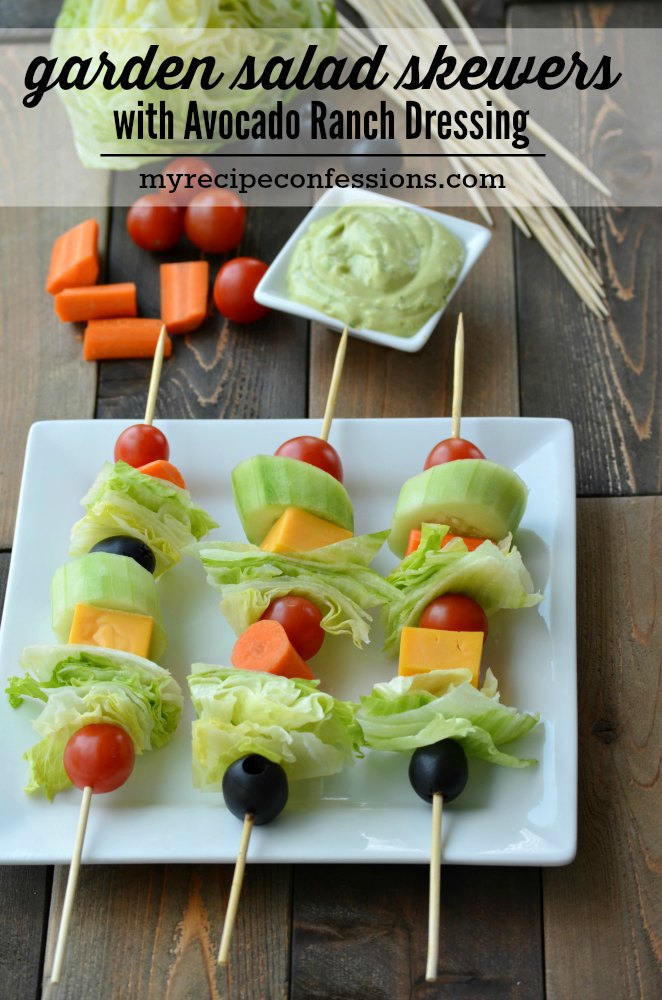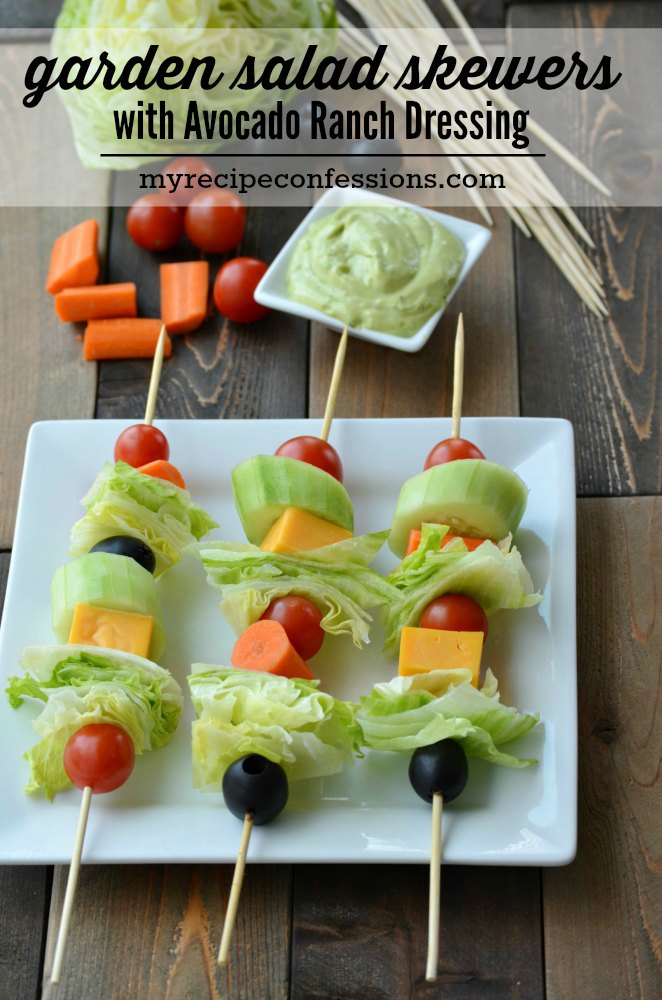 Garden Salad Skewers & Avocado Ranch Dressing are the perfect grab and go side dish or appetizer. Even the pickiest eaters love these salad skewers, because who can resist food on a stick?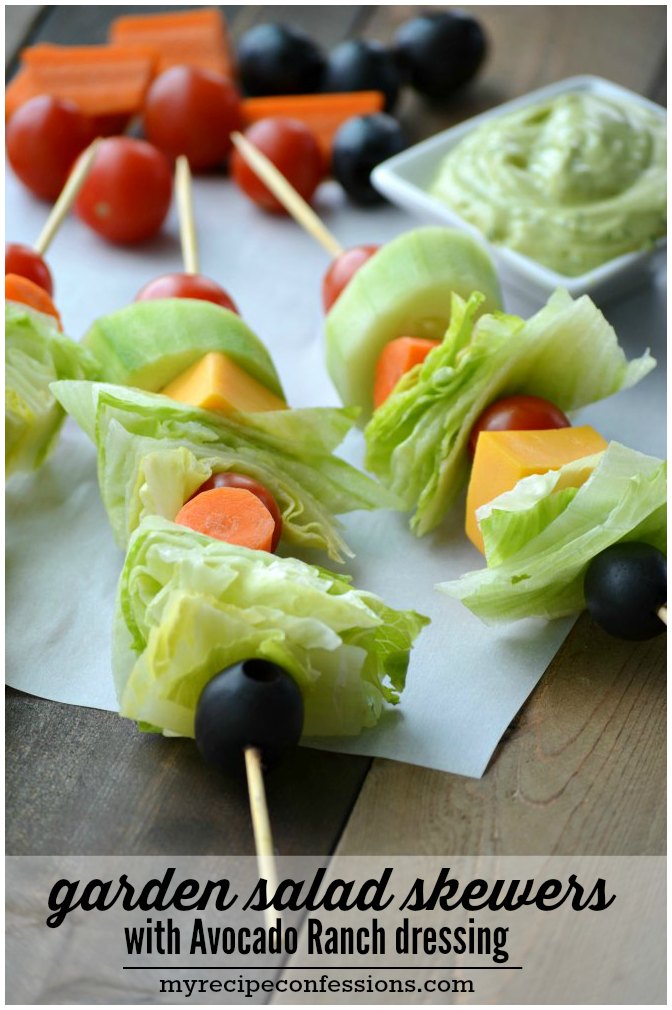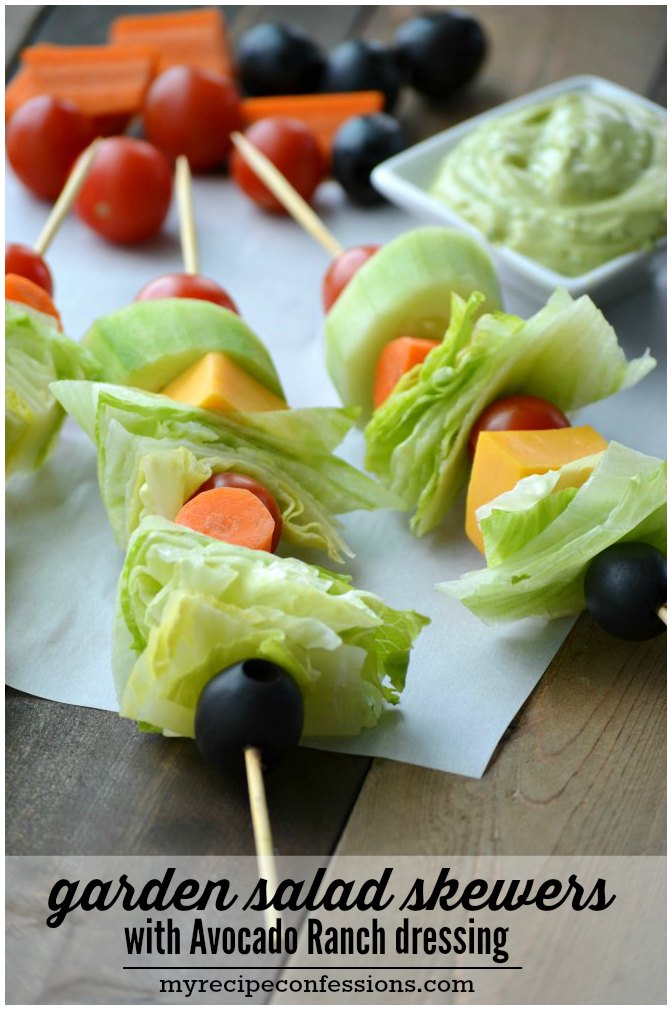 I made these tonight for dinner and my boys were so excited to eat them. Even my for four-year-old who only likes food that is loaded with sugar loved it.
These Garden Salad Skewers & Ranch Dressing are great for picnics, barbecues, or really any meal.  The Avocado Ranch Dressing is smooth and creamy with the perfect pop of avocado and cilantro! These Skewers  make eating healthy on the go a lot easier!
With love from my kitchen to yours,
Carrie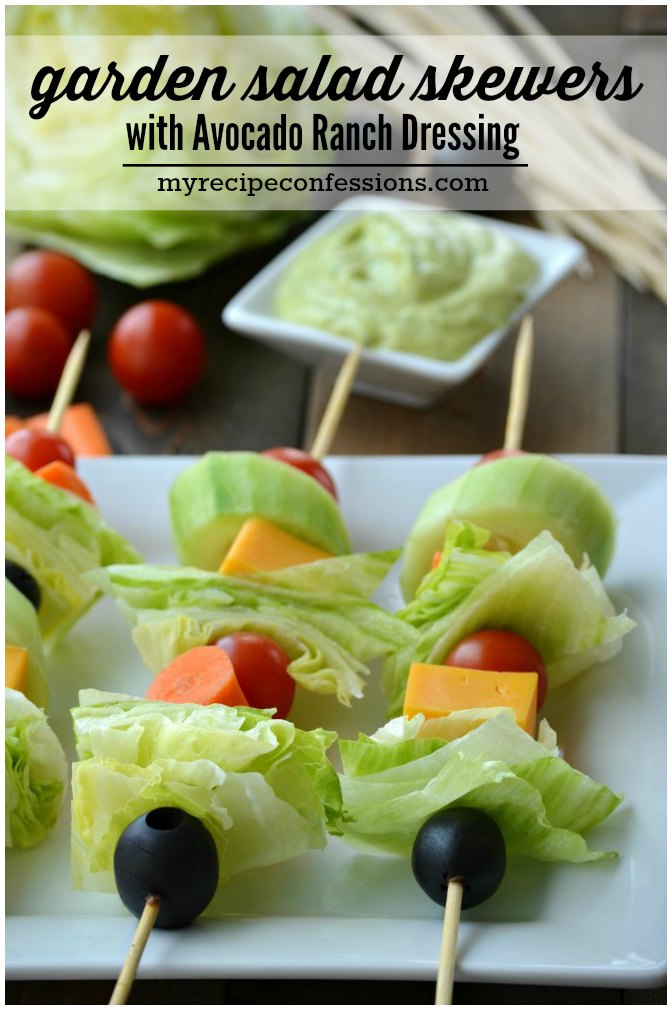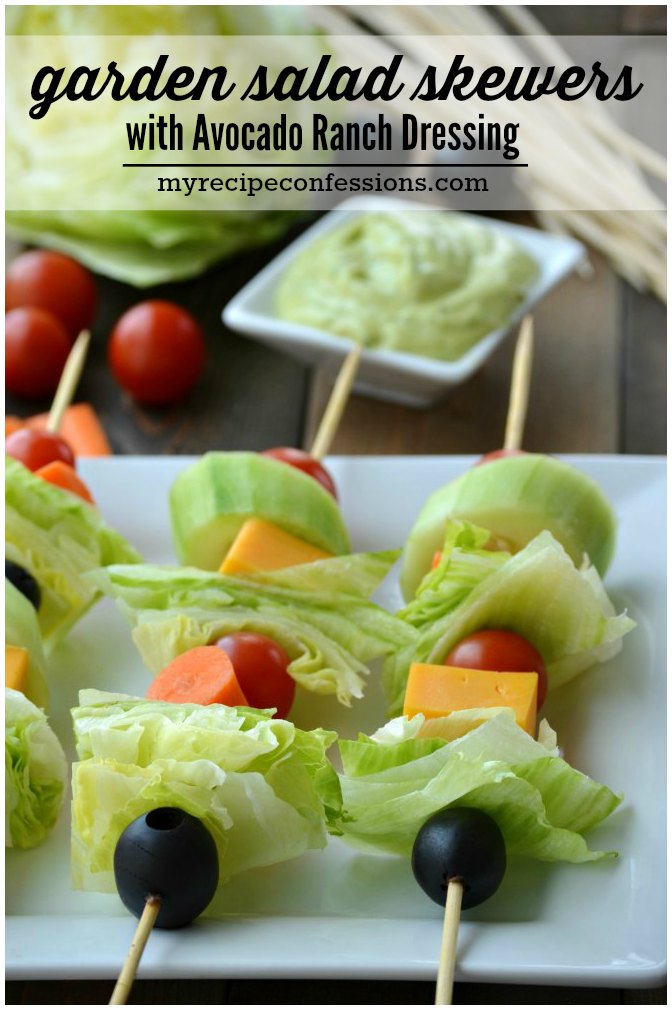 Garden Salad Skewers with Avocado Ranch Dressing
makes 4 servings
1 medium cucumber, peeled
1  medium to large carrot, peeled
cherry tomatoes
Head of iceberg lettuce
8 oz. of cheddar cheese
4 wooden skewers
Instructions
Cut the cucumbers into 1-inch slices. Slice the carrot in half (long ways). Then cut each sliced half into 1 inch sections. Wash and cut the lettuce into 1-inch wedges.
Cut cheese into 1-inch cubes. Thread the ingredients onto the skewers. Serve with a side of Avocado Ranch Dressing.
Avocado Ranch Dressing
1  medium avocado
1 cup of ranch dressing 
2 tbsp. of cilantro, chopped
Instructions
Peel and remove the pit out of the avocado. Place the avocado, ranch dressing, and cilantro into a food processor and blend until smooth and creamy.
Here are  a few other recipes should try.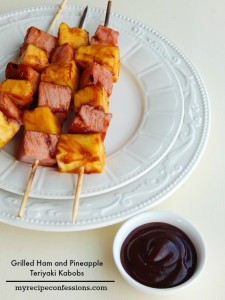 Grilled Ham and Pineapple Teriyaki Kabobs