I have mentioned before, that my boys love anything with chocolate and peanut butter. So when ever I make anything with this combo, I know that it is going to be a home run.
I threw this recipe together on a whim the other day and of course my boys were in heaven! I must admit that I had a hard time keeping my hands off of them as well.
The The Perfect Rice Krispie Treat recipe  explains that the secret to soft and gooey rice krispie treats is to melt the marshmallows and butter in the microwave. Like most rice krispie treat recipes, these are quick and easy to make and are a guaranteed crowd pleaser!
Until next time,
Carrie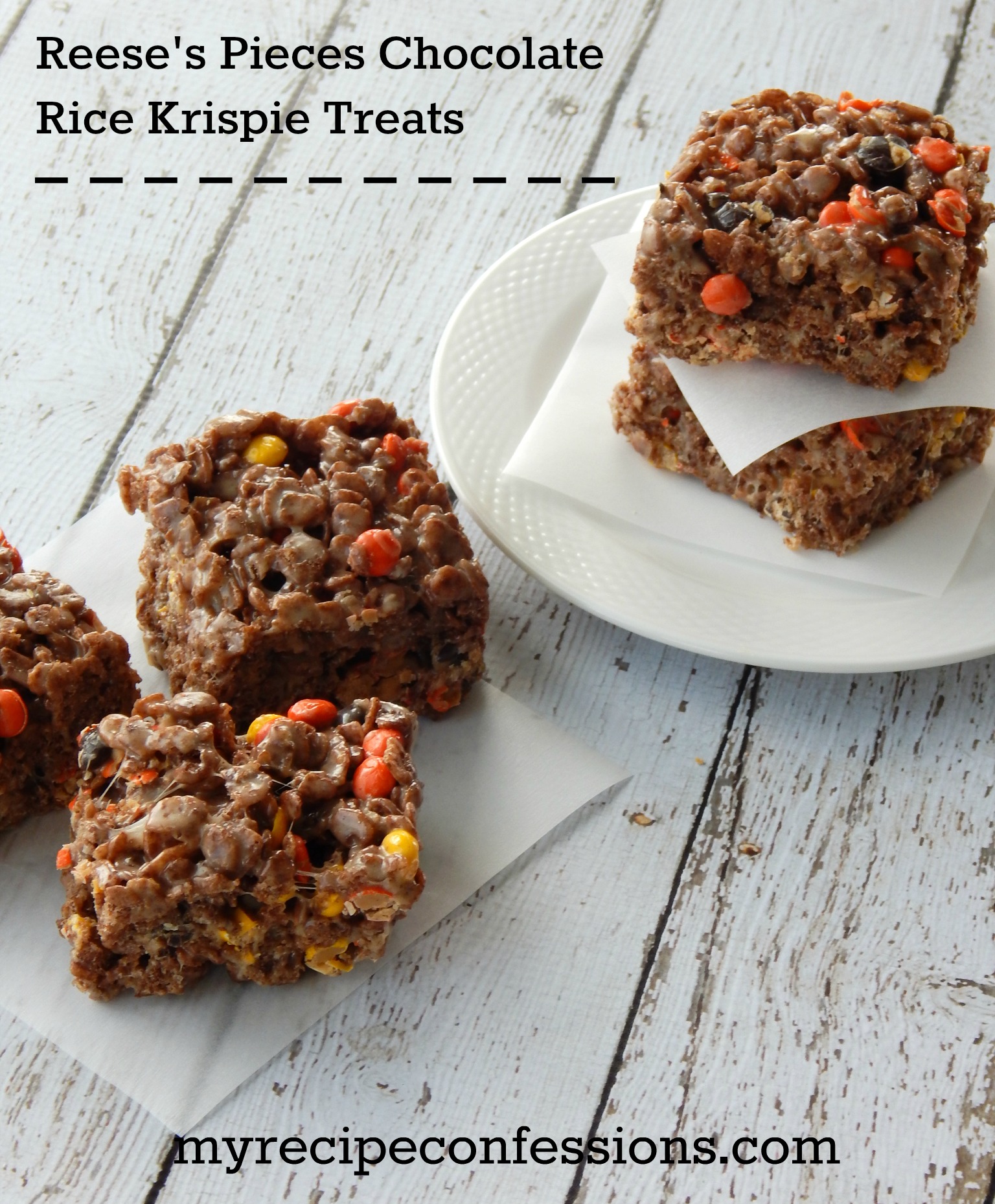 Reese's Pieces Chocolate Rice Krispie Treats
1 (16 oz.) bag of  mini marshmallows
1 stick of butter
1/2 cup of creamy peanut butter
1 (11 oz.) bag of  Mini Reese's Pieces
7 cups of chocolate rice krispies
Instructions
1. In a large bowl, melt the marshmallows, butter, and peanut butter in the microwave for 2 minutes and 30 seconds or until the marshmallows and butter are completely melted. Stir until well combined.
2. Mix the rice krispies into the marshmallows and gently stir to mix well. Fold the Reese's Pieces into the mixture and stir well.
3. Spray a 9×13 pan and a rubber spatula with baking spray. With the prepared rubber spatula,  spread the rice krispies out evenly in the pan. Allow the rice krispies to set up for 2 hours before serving.