Peanut Butter Cookies are an all American classic and this recipe hits the nail right on the head. The peanut butter really shines in these soft and chewy cookies. This is a recipe you don't want to miss.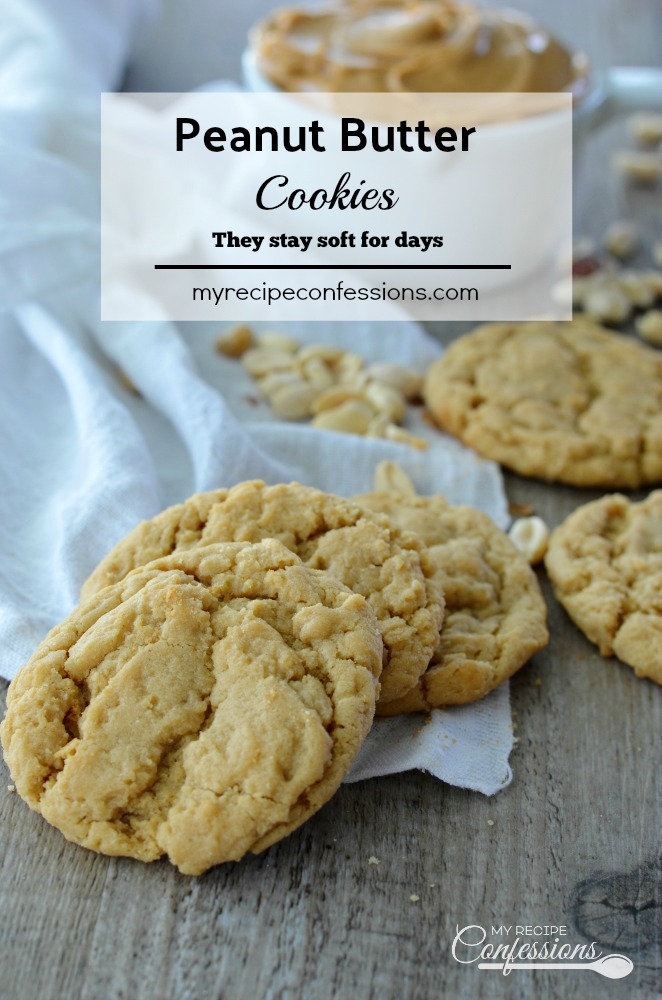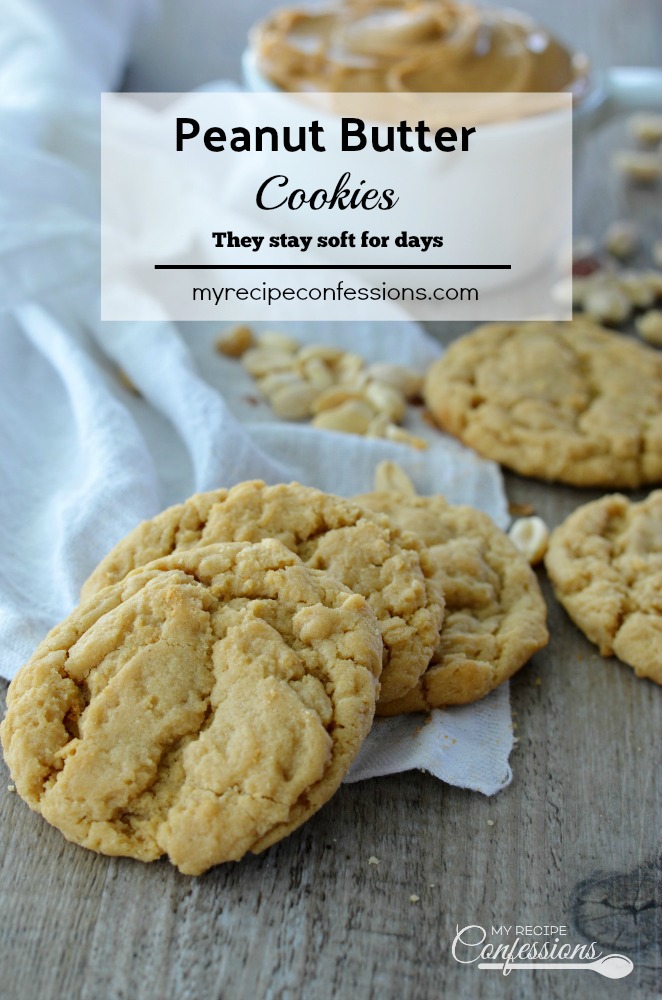 Peanut Butter and I have always gotten along very well. I generally prefer my peanut butter creamy but I won't turn away a jar of chunky.
When I was little kid, I had a peanut butter and jelly sandwich for lunch everyday for weeks. I just couldn't get enough of the creamy texture and the roasted peanut flavor. In fact, I still enjoy a PB and honey sandwich for lunch more often than I care to admit.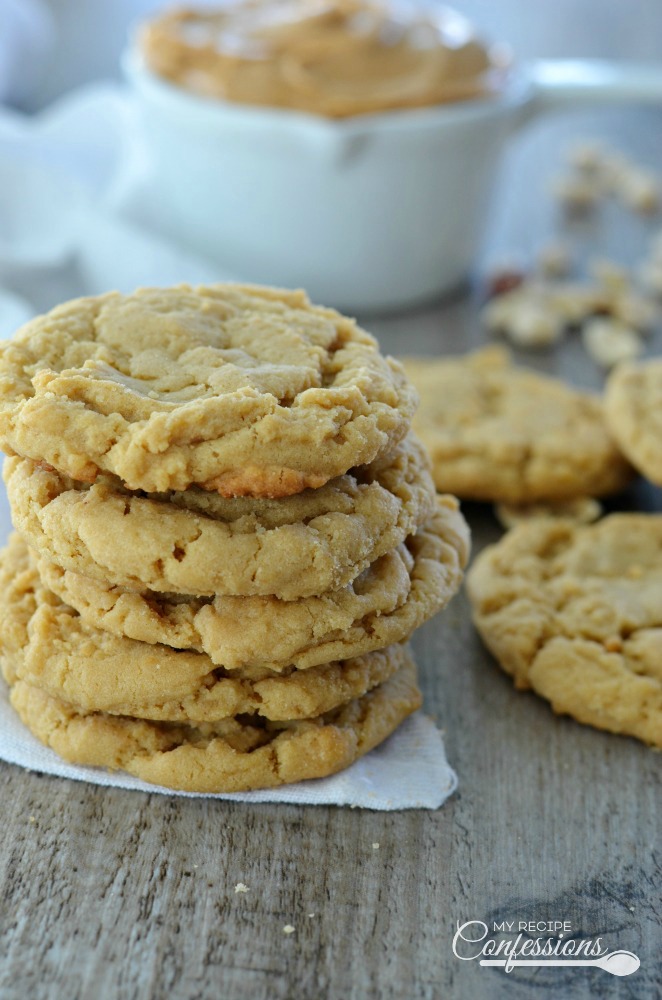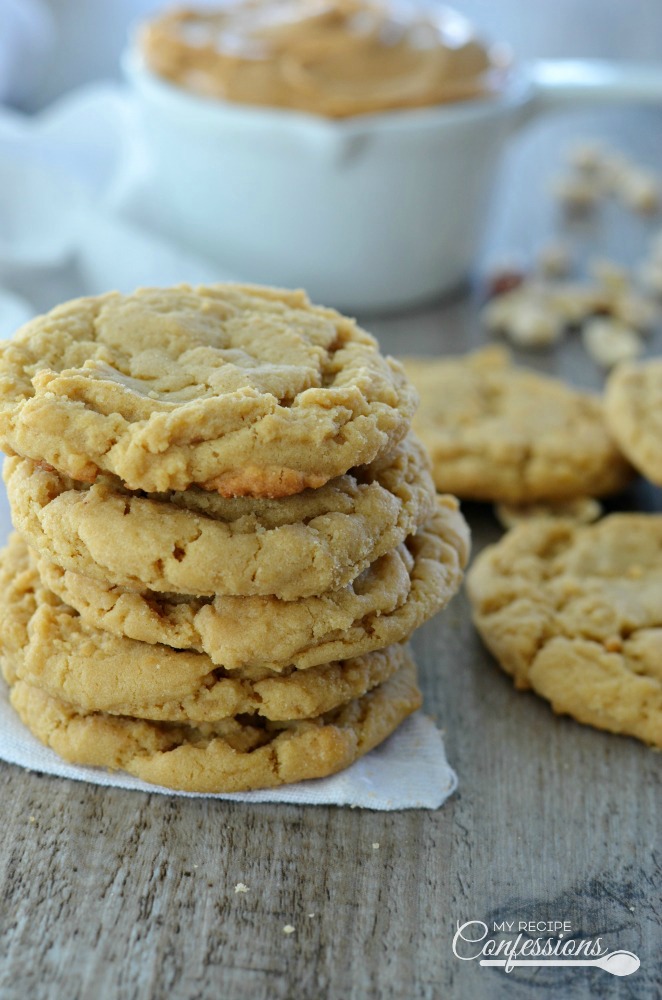 Now, just so we are clear, as much as I enjoy peanut butter, I can't eat peanut butter by the spoonful. I have never been able to do that. The peanut butter is too thick for me to eat it spoon. This is why I love these peanut butter cookies, the peanut butter really shines but doesn't over power the cookie.
Another great thing about these cookies is if they are stored in an air tight container, they will stay soft for days.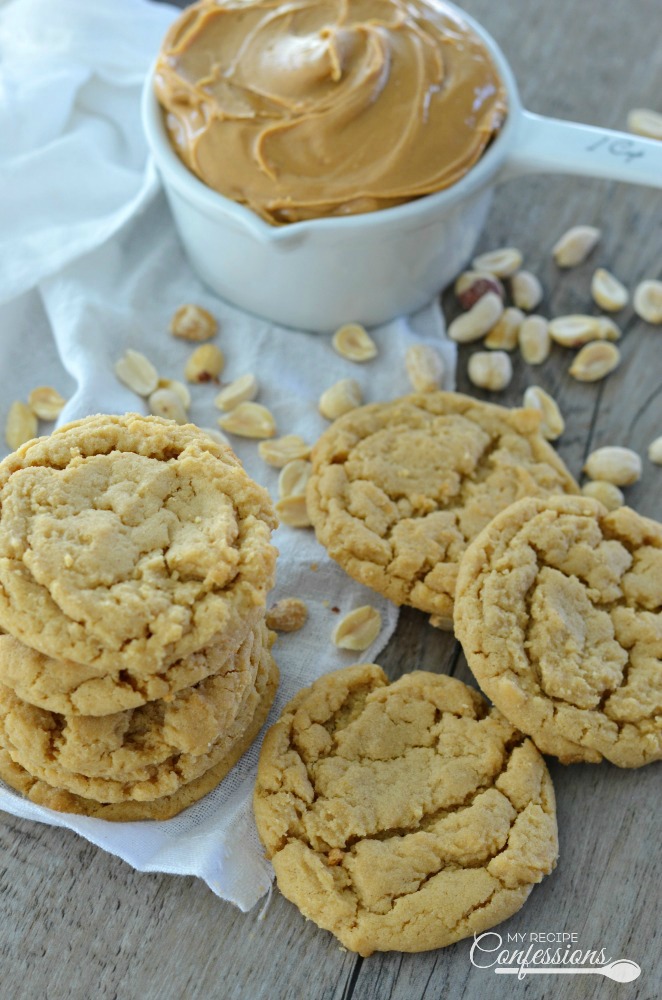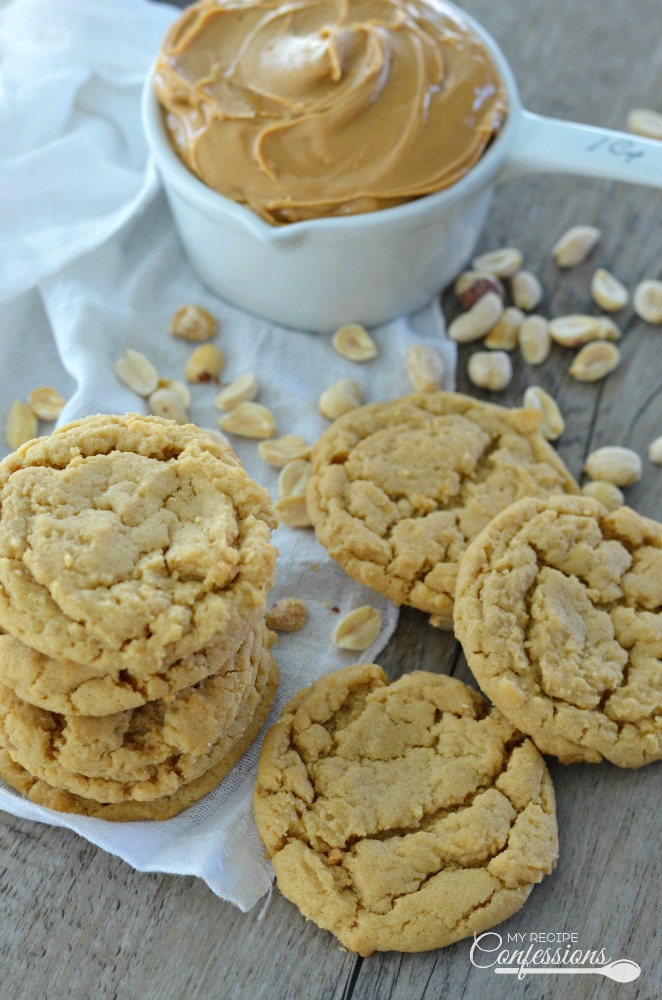 These cookies can be modified to your liking. If you prefer to use chunky peanut butter, do the classic fork imprint on your cookies, or you like them rolled in sugar, go for it. This recipe will still work great with any of those changes.
One tip I want to share is to monitor the cookies carefully while they are baking in the oven. If the cookies are over baked, they will be dry and crumbly.
This is the baking sheet I like to use when I bake my cookies.
With love from my kitchen to yours,
Carrie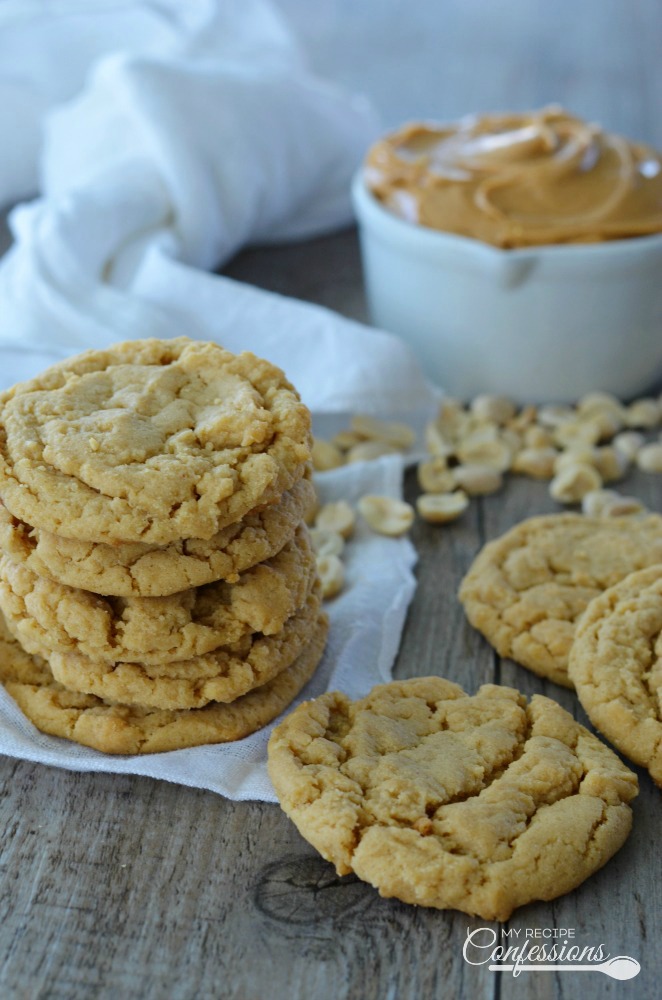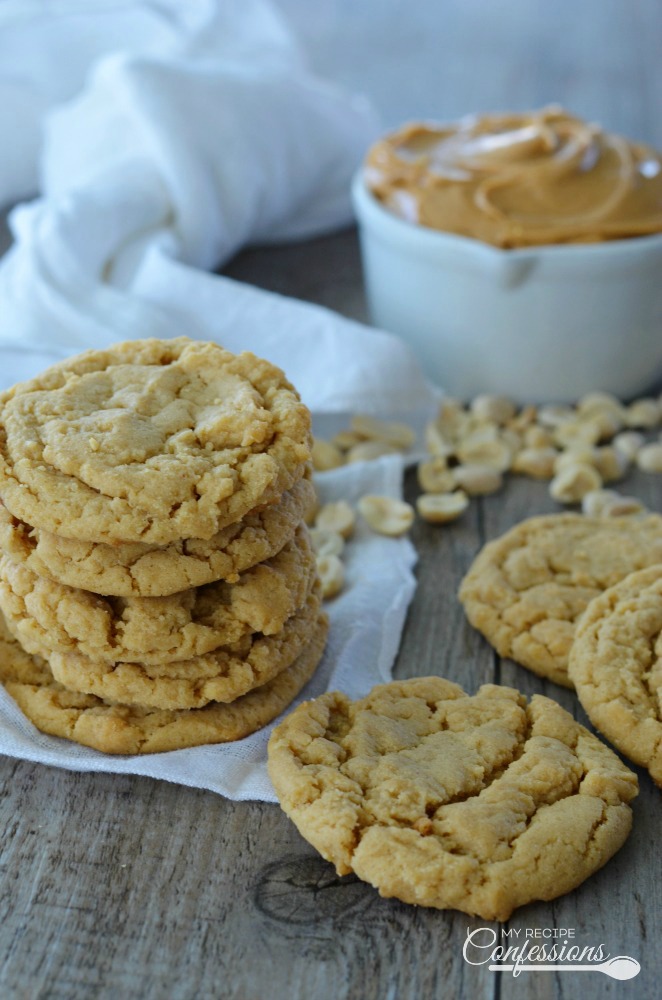 Peanut Butter Cookies
3 cups of flour
1 1/2 tsp. of baking soda
1 tsp. of baking powder
1/2 tsp. of salt
1 cup of unsalted butter, softened
1 cup of granulated sugar
1 cup of brown sugar, packed
2 eggs, at room temp.
1 1/4 cup of peanut butter
1 1/2 tsp. of vanilla
3 tbsp. of sour cream
Instructions
Pre-heat the oven to 350 F.
Mix the flour, baking soda, baking powder and salt together in a bowl.
In a separate mixing bowl, cream the butter and sugars together. Add one egg at a time and mix until light and fluffy. Stir in the peanut butter, vanilla, and sour cream.
Add the dry ingredients mixture to the peanut butter mixture and mix until just until the flour disappears.
Chill the cookie dough in the refrigerator for 30 minutes. Roll cookie dough into 1″ balls and place on a greased cookie sheet and slightly flatten the cookie with your hands.
Bake for 8-10 minutes or just until slightly golden brown.
Here are a few other recipes you should try.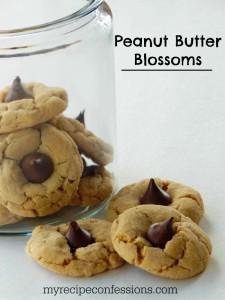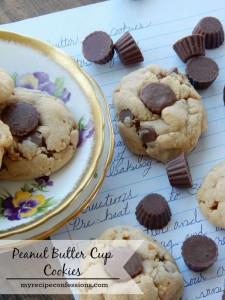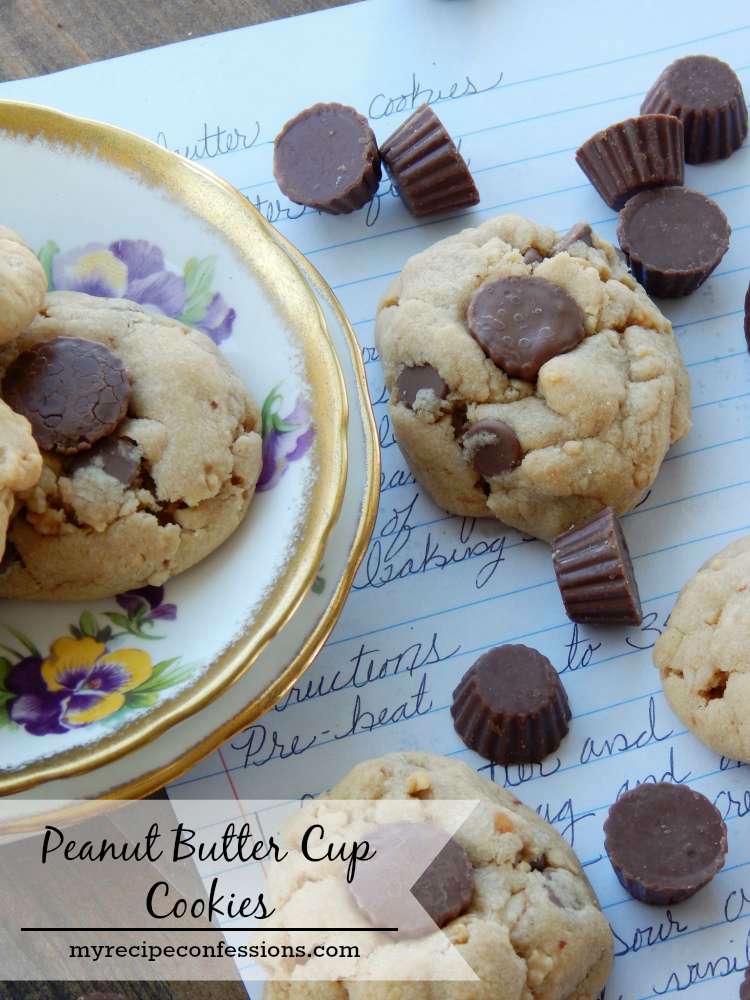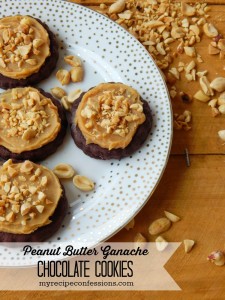 Peanut Butter Ganache Chocolate Cookies