Perfect Gluten-Free Sugar Cookies are so soft and chewy. The texture is unlike any other gluten-free sugar cookie recipe. These cookies are simple to make and the rich buttery flavor is astounding!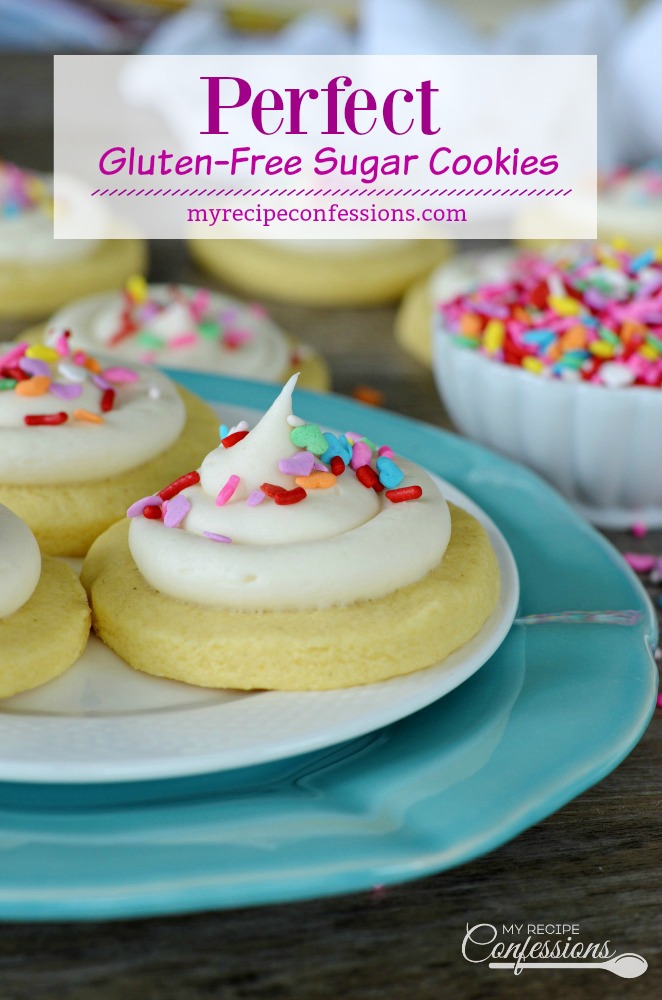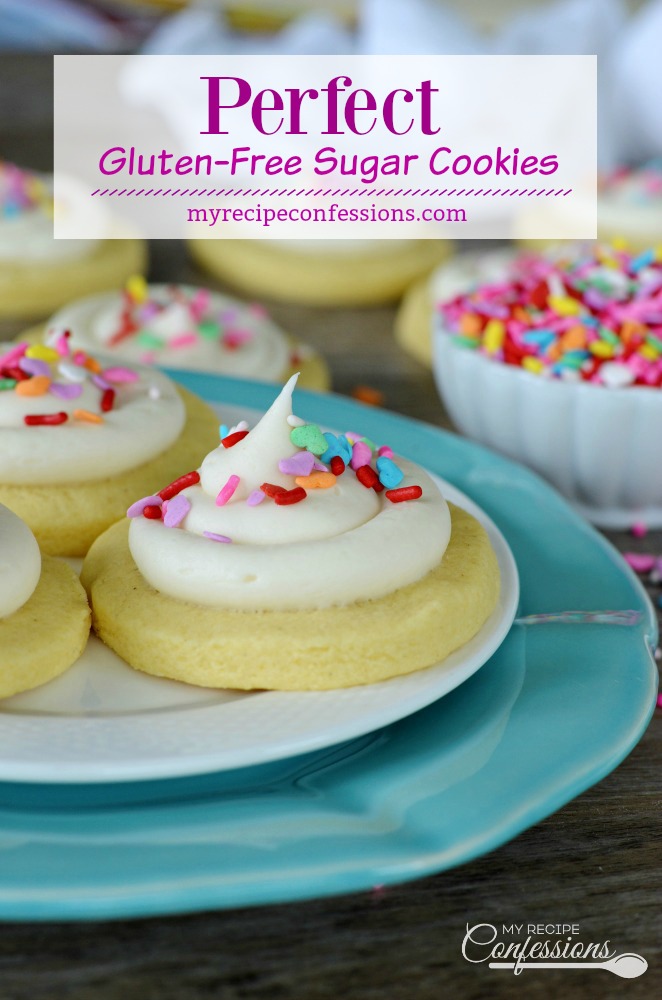 I made these Perfect Gluten-Free Sugar Cookies a few weeks ago after hearing from my Sister and Uncle that they had never really had a good gluten-free sugar cookie. They both have celiac disease and had to give up a lot of their favorite foods after they were diagnosed.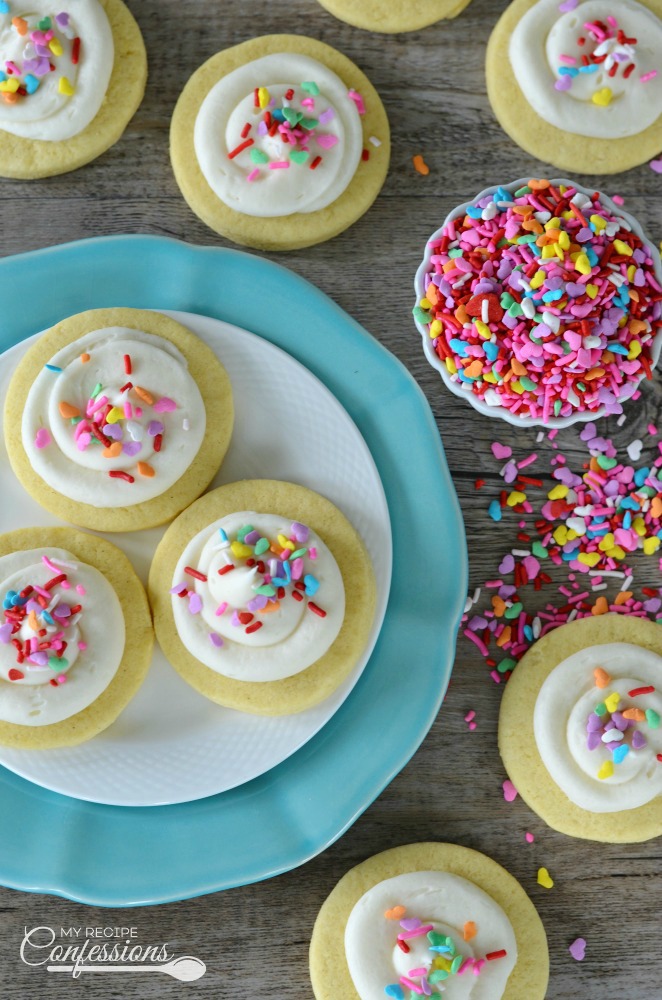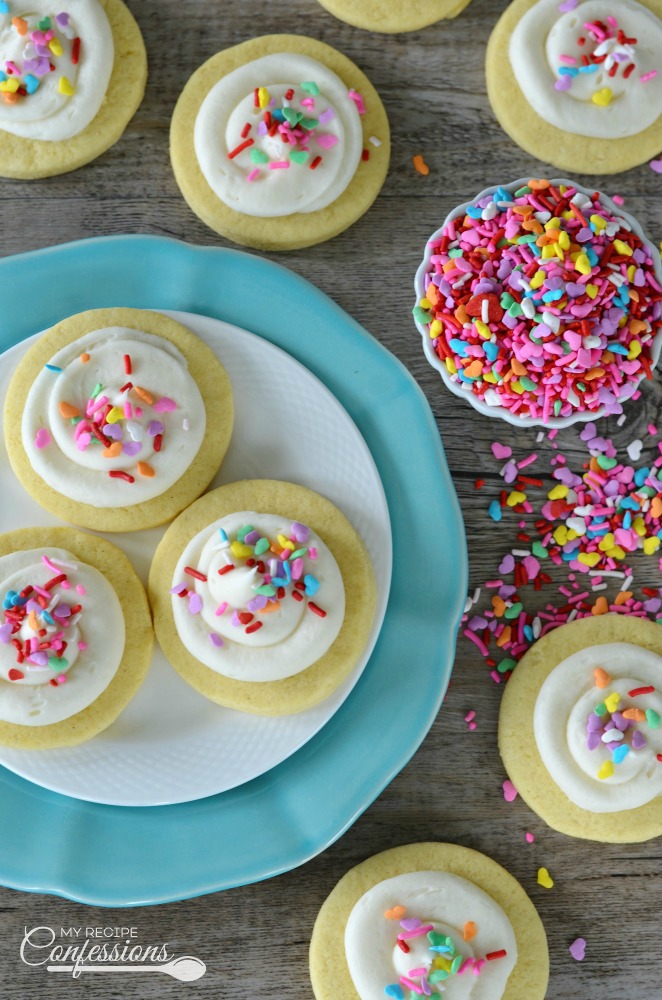 One day when I was walking down the baking section at the grocery store, I saw a gluten-free all purpose flour mix. It peaked my curiosity and I bought it. It's great that I don't have to buy a bunch of different flours to make one recipe. I like to buy the all-purpose flour that already has the xanthan gum in it.
I have used both Pillsbury gluten-free all-purpose flour and Bob's Red Mill gluten-free all-purpose flour. Both brands worked fabulous in this recipe.
The cookie dough is the same consistency as regular sugar cookie dough. I was expecting the dough to be sticky, but it wasn't. It was really easy to work.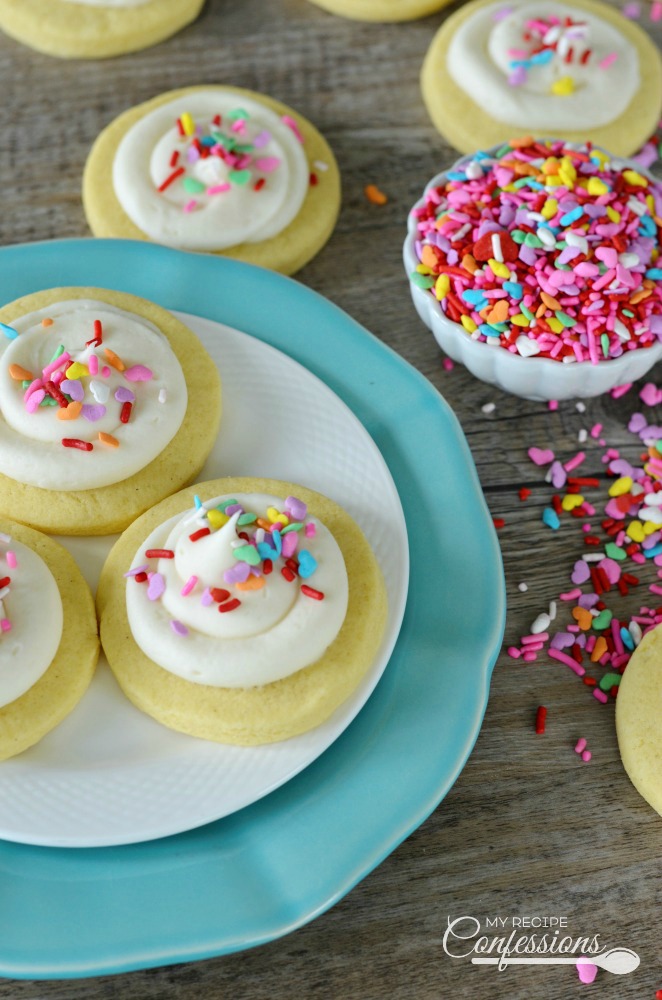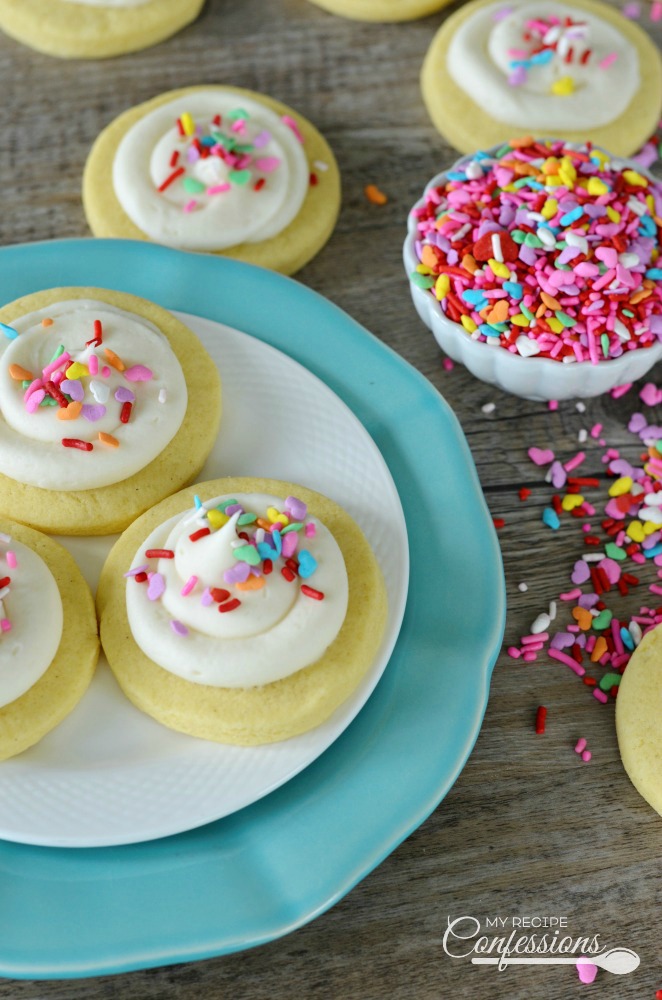 The texture of these cookies is what I am really excited about. It doesn't have a really grainy or crumbly texture. They are soft and chewy and will stay soft for days. I can't wait for you to try them!
Silicon baking mat are perfect for making sugar cookies. These mats save a lot of time when you are cleaning up (affiliate link).
With love from my kitchen to yours,
Carrie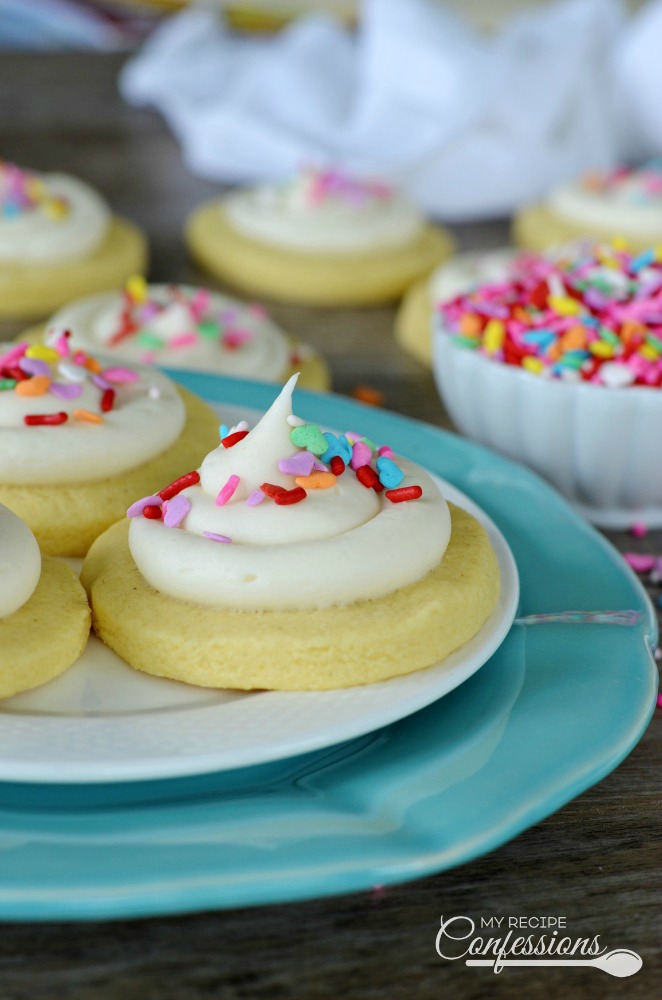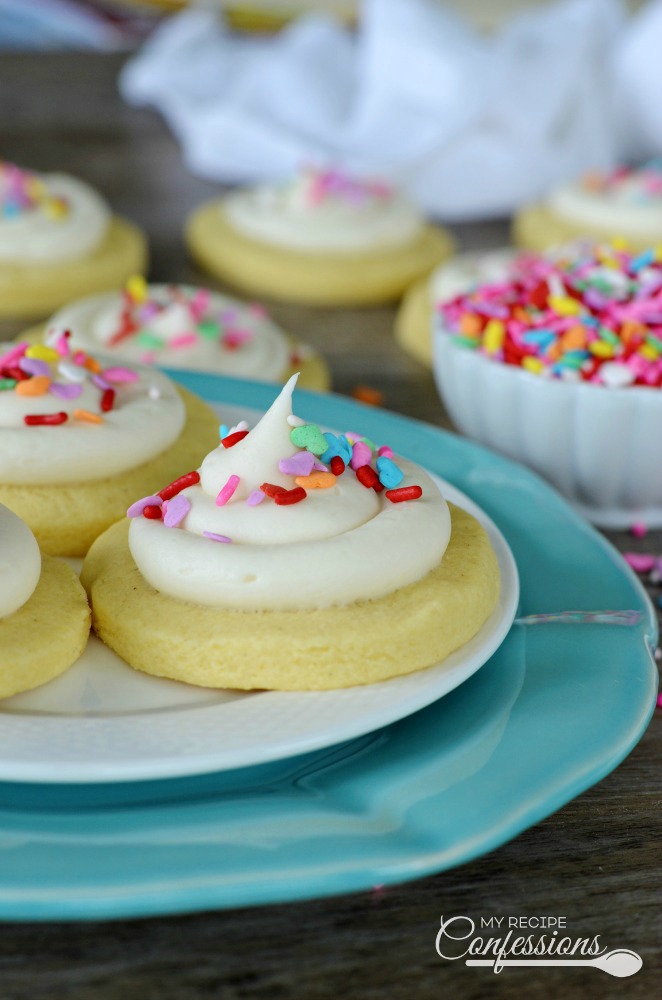 Perfect Gluten-Free Sugar Cookies
1 cup of butter, softened
1 cup of granulated sugar
1/4 cup of sour cream
1 egg, room temp.
1/4 cup of milk
1 tsp. of vanilla
1 (3 oz.) French vanilla pudding mix
1 tsp. of baking soda
1/4 tsp. of baking powder
3 1/2 cups of gluten-free all-purpose flour
Instructions
Pre-heat oven to 350 degrees F.
1. Cream the butter and sugar together. Add the egg, milk, sour cream, and vanilla to butter mixture.
2. Mix dry ingredients together and slowly add to butter mixture. Stir just until the flour disappears.
3. Roll the cookie dough out into a 1/4 inch rectangle and cut out into desired shapes. Place cookies on greased cookie sheet.
4. Bake for 8-9 minutes or until slightly golden brown. Remove the cookies from the oven and cool completely before frosting. Store frosted cookies in the refrigerator.
Cream Cheese Buttercream Frosting
1 stick of butter, softened
2 oz. of cream cheese softened
6 c. powder sugar
1 tsp. vanilla extract
2-4 tbsp. milk.
Cream butter and cream cheese together in a medium-sized mixing bowl.
Mix in the powder sugar until well combined. Stir in the vanilla extract.
Slowly add the milk until it reaches the desired consistency. Store any unused frosting in the refrigerator.
Here are a few other gluten-free recipes you should try.
Gluten-Free Pumpkin Chocolate Chip Cookies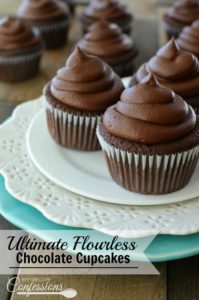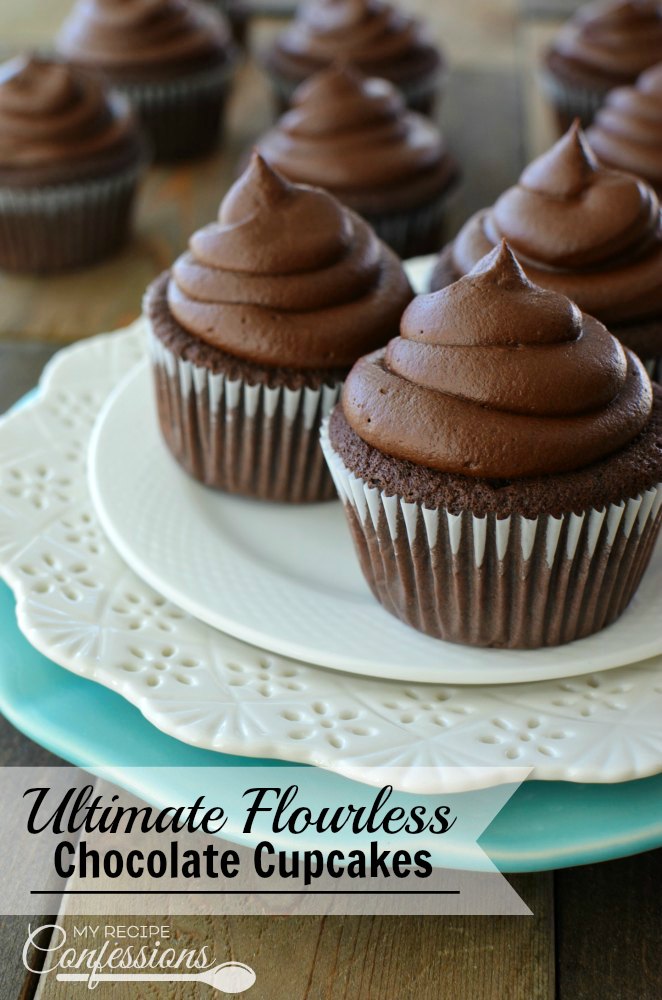 Ultimate Flourless Chocolate Cupcakes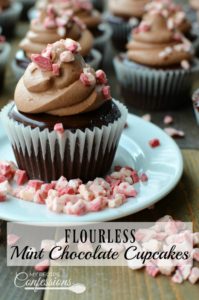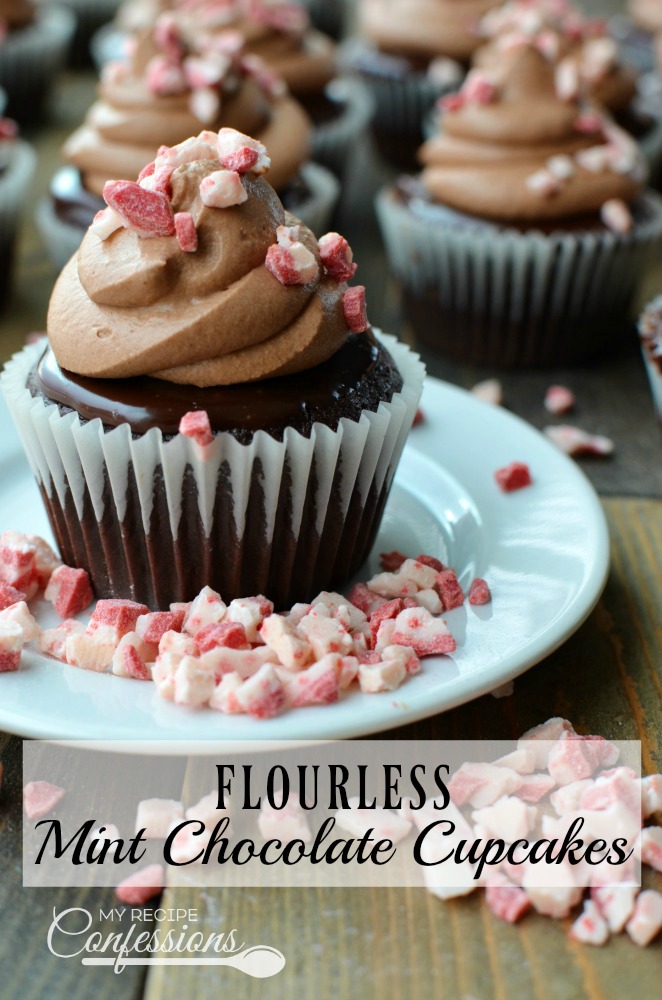 Flourless Mint Chocolate Cupcakes