I don't know about you, but it is still really cold where I am at. So yesterday I came up with this heavenly recipe. It is just in time for Valentines Day. This is the perfect cup of cocoa to sip while you cuddle with your special someone! The velvety smooth texture and the creamy raspberry flavor cannot be matched by any pre-made store bought mix. As if this hot cocoa is not heavenly enough on its own, I added two scoops of French vanilla ice cream to the steamy cup of cocoa. The ice cream reminded me of a bomb being dropped into the cocoa. The creaminess of the ice cream takes this recipe to the next level by blowing all the other hot cocoa's out of the water (no pun intended)! I guess you could say that the Raspberry Hot Cocoa Bomb is the "Bomb"!
Until next time,
Carrie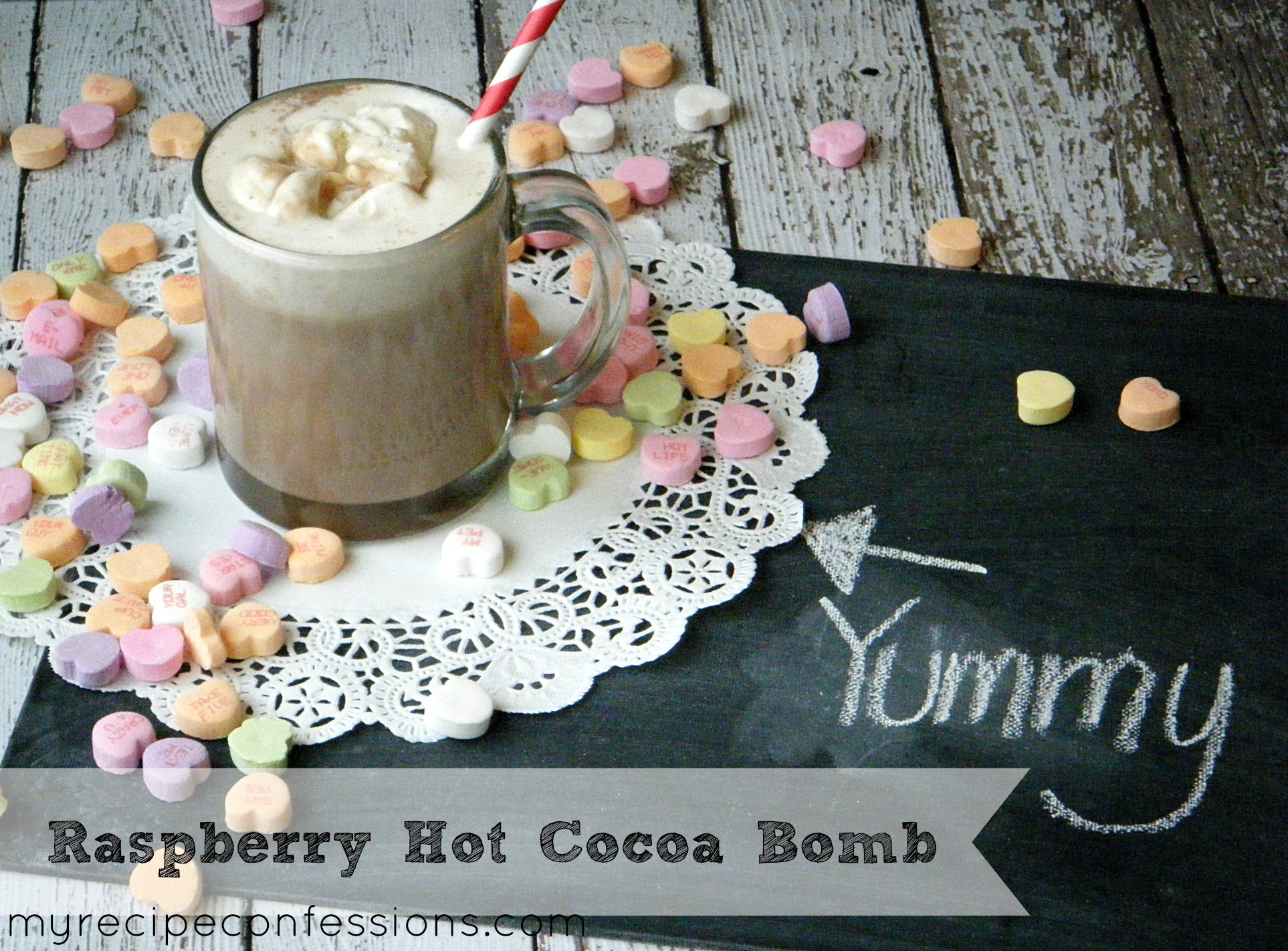 Raspberry Hot Cocoa Bomb
makes 6 to 8 servings
1 can of sweetened condensed milk
1 cup of milk chocolate chips
2 tsp. raspberry extract
1 tbsp. cocoa powder
1/8 tsp. cinnamon
6 cups of milk
Instructions
1. In a large pan  on medium high heat, add sweetened condensed milk and chocolate chips. Stir until chocolate chips are melted and the mixture is combined well.
2. Whisk in the milk, raspberry extract, cocoa powder and cinnamon. Turn heat down to low heat and continue to whisk the cocoa until it is hot. Remove the hot cocoa from the heat and ladle into mugs. Add two small scoops of French vanilla ice cream to each cup of  hot cocoa. Serve immediately.
This recipe is linked to