Normally I do not make casseroles. I just have never been a big fan of them. But, this is one casserole that I make an exception for.  I make this casserole every year for Christmas breakfast. I prepare it the night before and put it in the fridge. Before we open presents, I put the casserole in the oven.  By the time we are done opening presents, badda bing, breakfast is done!  This casserole covers your main breakfast categories. It has the eggs, hash-browns, ham, and of course "cheese". You can swap out the ham with bacon or sausage to better suit your family's taste. I like to use the O'Brien hash browns because it already has the onions and peppers in it and thus saves me a step. But, if your family is not a fan of onions and peppers, just use the regular hash browns. The best thing about this casserole is that ALL, yes I said ALL my kids will eat it. My family likes to eat this casserole for dinner. Once you pull it out of the oven, just throw a little ketchup or fresh salsa on this baby and you will be in breakfast heaven! To bump this meal up another notch, try my Pumpkin Cinnamon Rolls with Caramel Frosting recipe. You will not be disappointed!
Well my casserole is done and my house smells amazing! So I am going to sign out for now. Until next time my friends.
Happy Eating!
Carrie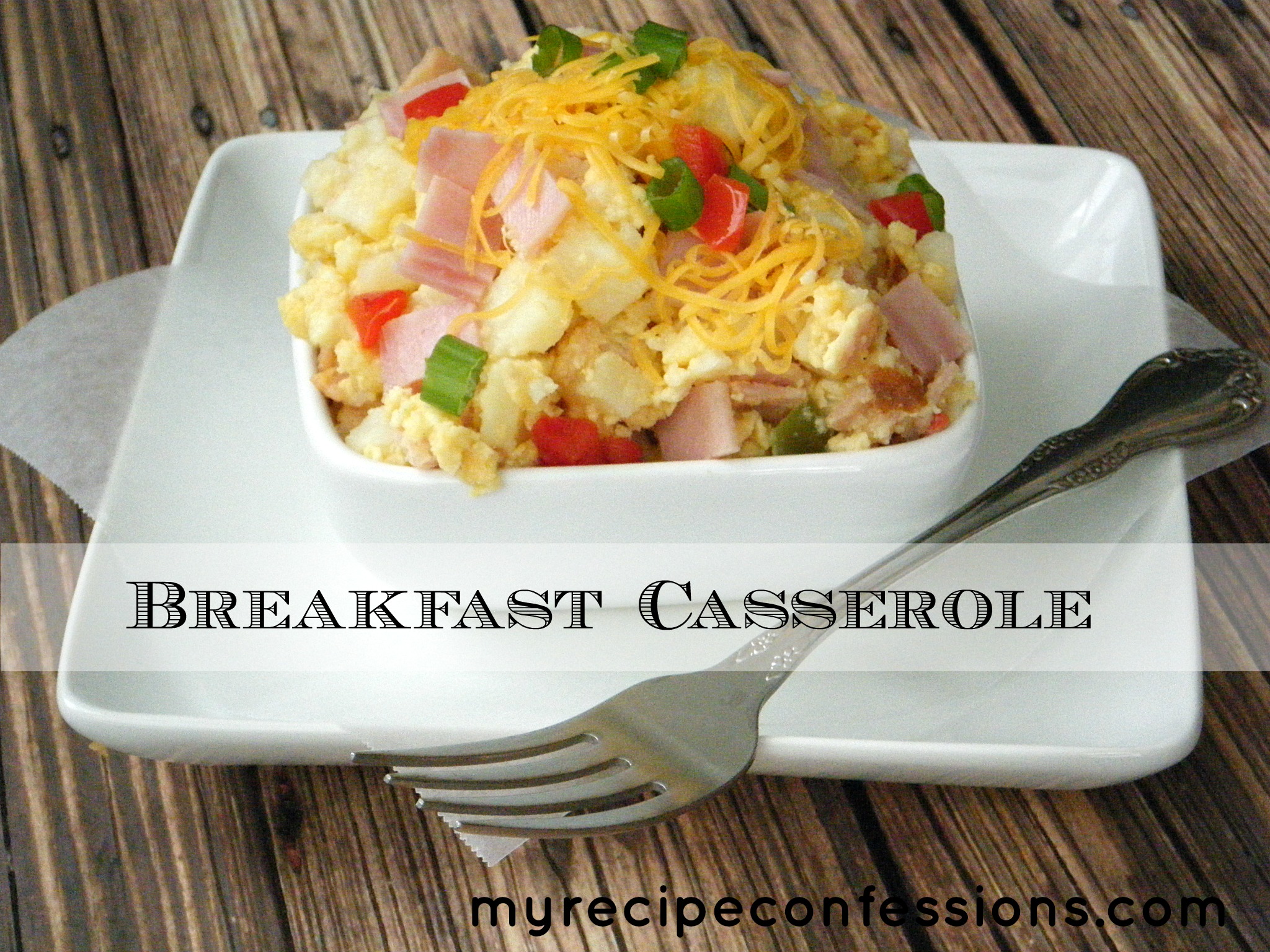 Breakfast Casserole
32 oz. bag of frozen potatoes (O'Brien hash-browns)
8 large eggs
1 ½ cup of half and half
1 tsp. salt
1/3 tsp. garlic powder
1/3 tsp. onion powder
½ tsp. black pepper
3 cups ham cubed
2 cups shredded cheddar cheese
Preheat oven to 375
Beat eggs in a medium size bowl.
Add half and half, 1 ½ c. shredded cheese, salt, powder, garlic powder and onion powder and stir to combine.
Place frozen hash browns in a greased 9 by 13 pan.
Pour egg mixture over hash browns. Layer cubed ham and remaining  ½ c. of shredded cheese over the hash browns.
Bake uncovered for 45 minutes.