Last week at Bunco, my friend Kristen served all of us lucky ladies Strawberry Italian Sodas. Man, they were so good and they really hit the spot for me. I have had a bottle of Torani Peach Syrup sitting in my pantry for a few months now and after I had Kristen's Italian Soda, I had to break it out.
My family loved the Peaches & Cream Italian Sodas. It was the perfect refreshing drink on a hot summer day!
I can't wait to try more flavors of Torani Syrup in my Italian Sodas!
Until next time,
Carrie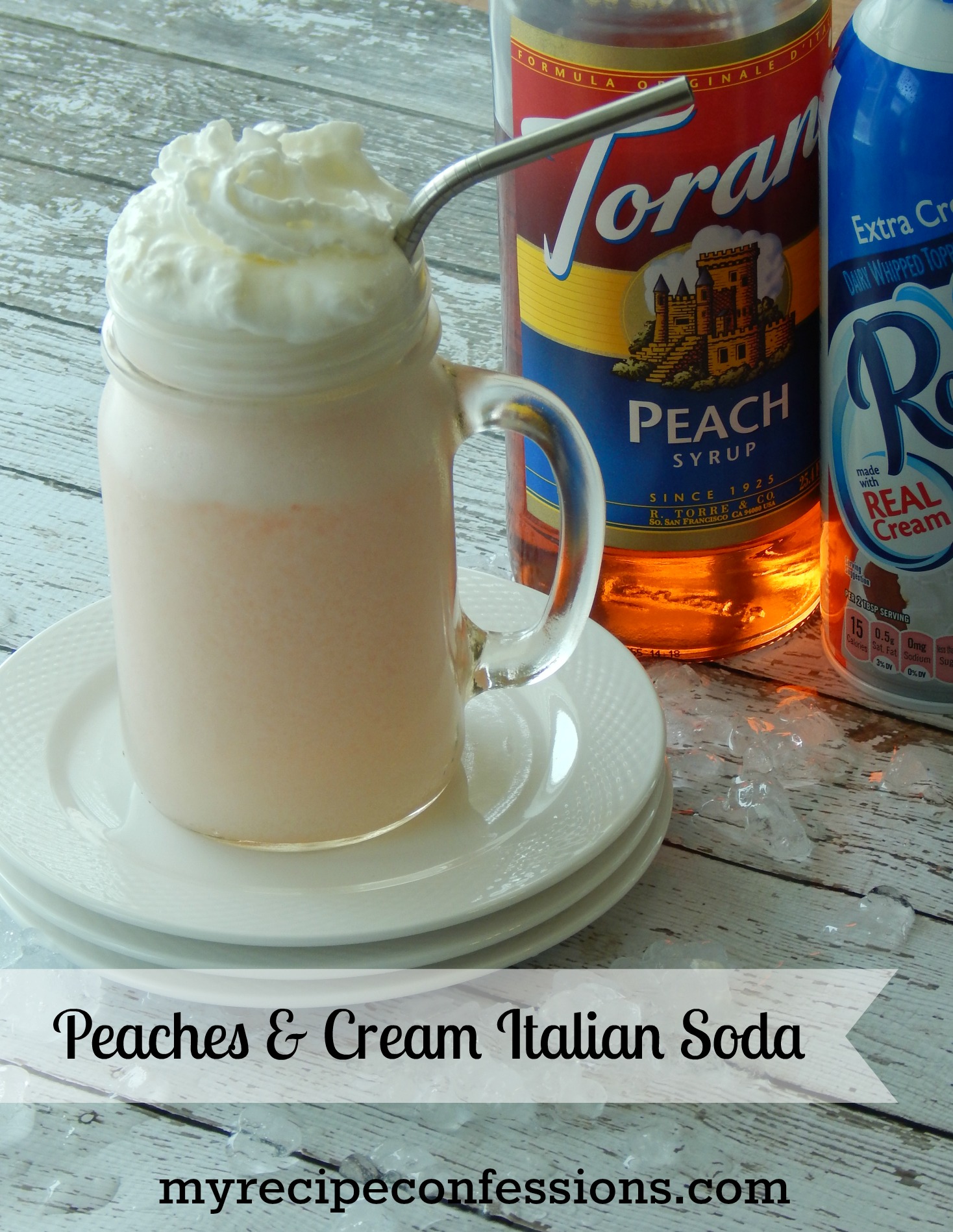 Peaches & Cream Italian Sodas
1 serving
3 tbsp. of Torani Peach Syrup
2 tbsp. of half and half
2 tbsp. of pineapple juice
1  1/2 cup of club soda
1 /2 cup of pebbled ice
1 can of Reddi Wip whipped cream
1. Pour the club soda in a cup. Add the peach syrup, pineapple juice, and half & half. Gently stir the mixture. Add the pebbled ice to the cup and top with whipped cream.