I always try to have some kind of fruit and vegetables for dinner on Halloween. Tonight, I will be making this dip.   My kids will eat more apples if they have this dip. My hope is that they will fill up on dinner and then will be too full to eat tons of candy while they are trick or treating. Of course I know that is not what is really going to happen. But hey, a girl can dream right?
You can serve this dip with apples or any fruit for that matter. Graham crackers are very good with this dip as well. This dip would also make a great side to any meal or as a appetizer for a party. The sky is the limit! Any way you choose to eat it, I hope you enjoy it!
Happy Eating!
Carrie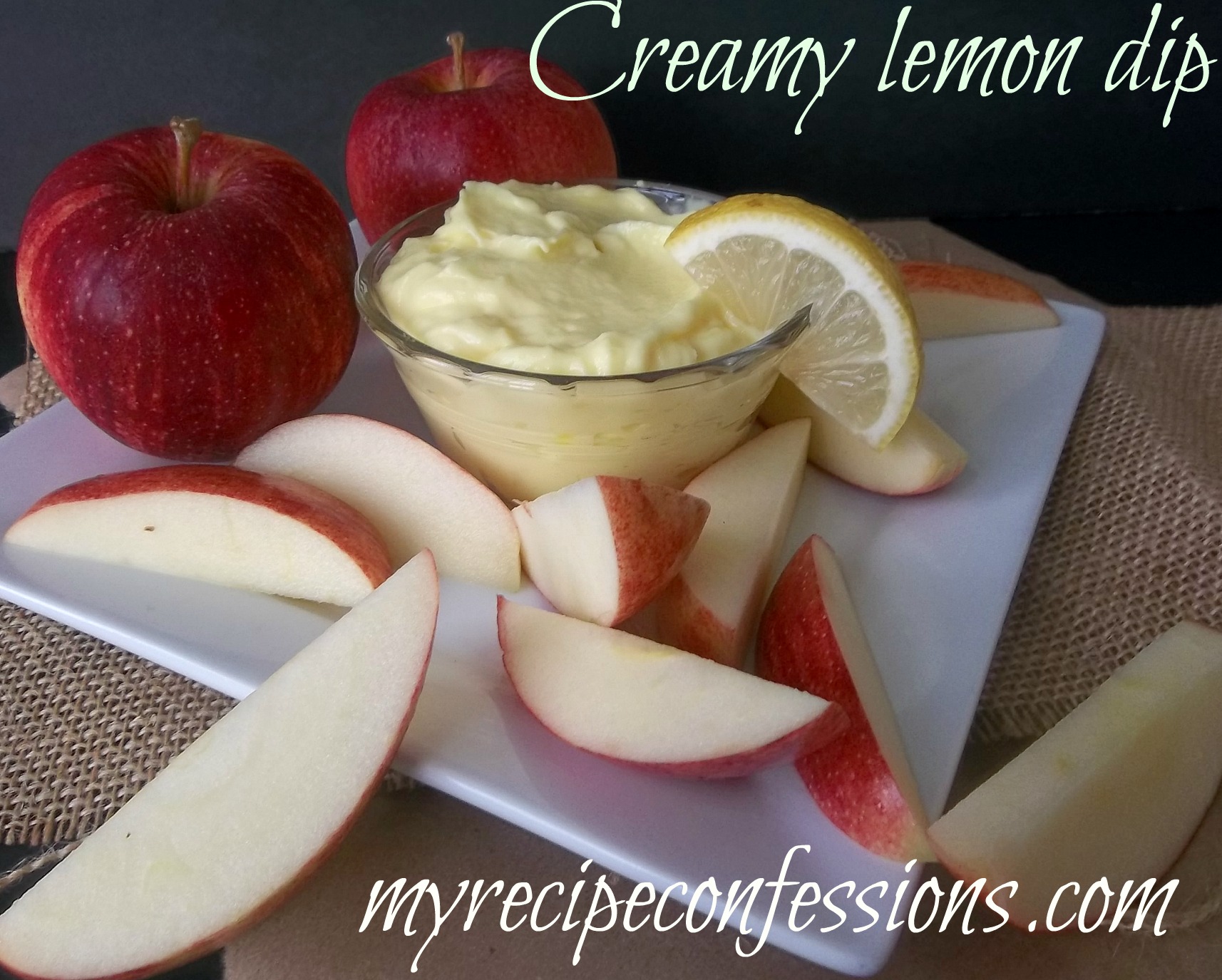 Creamy lemon dip
1 c. of cold milk
1 c. of sour cream
1 pkg. of Instant lemon pudding
Zest and juice from one medium sized lemon
1. Mix cold milk and pudding together for 2 minutes (mixture will be thick).
2. Whisk sour cream, lemon zest and lemon juice into the pudding mixture. Chill until you are reading to serve it.
Recipe adapted from Taste of Home simple lemon dip.