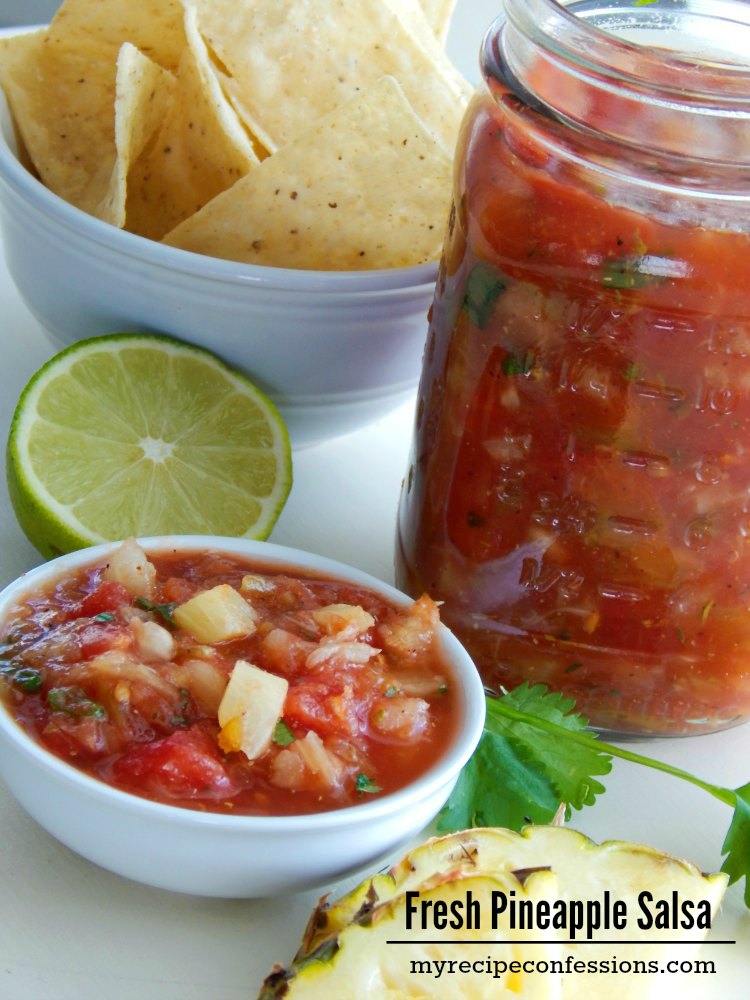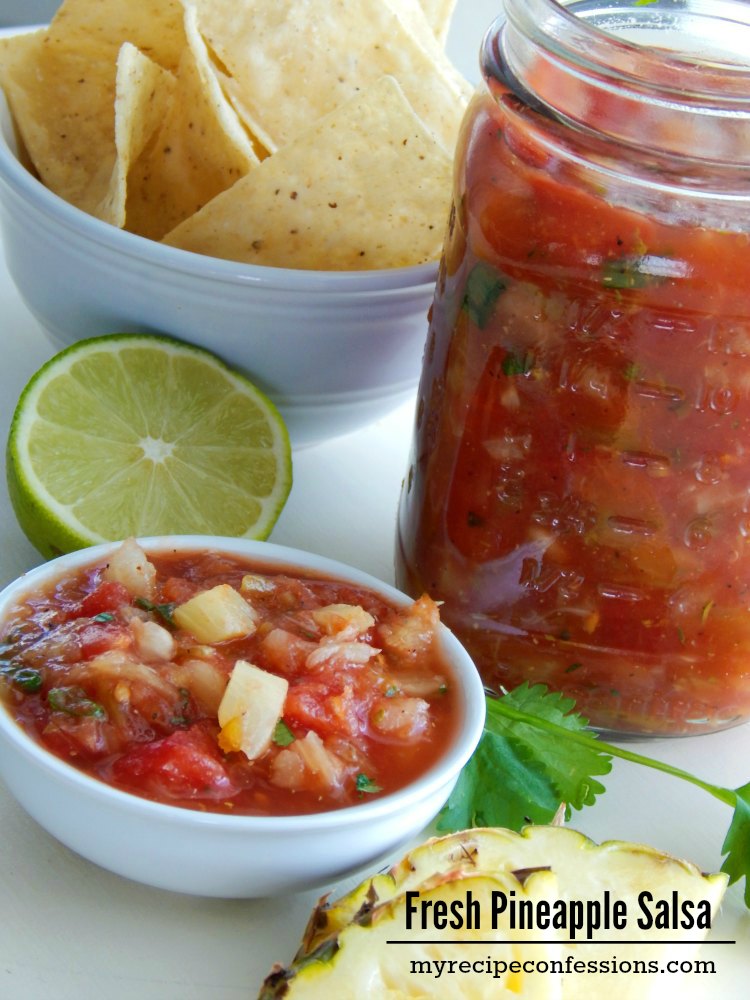 You know those salsas that you just can't stop eating? The ones that you keep telling yourself, "Okay, just one more bite". One more bite turns into two, and then three, and so on. Well…this Fresh Pineapple Salsa is that kind of salsa. In fact I double dog dare you to try to stop eating it after just one bite.
My 11 year old son loved it so much that he has ate it for breakfast two days in row. In fact all of my kids have been chowing down on it.
This salsa has the perfect balance between sweet and savory with a tasty tropical twist. Make sure to print this recipe off, pin it on Pinterest, and share it with all your friends, because you don't want to loose this recipe. It is definitely a keeper!
With love from my kitchen to yours,
Carrie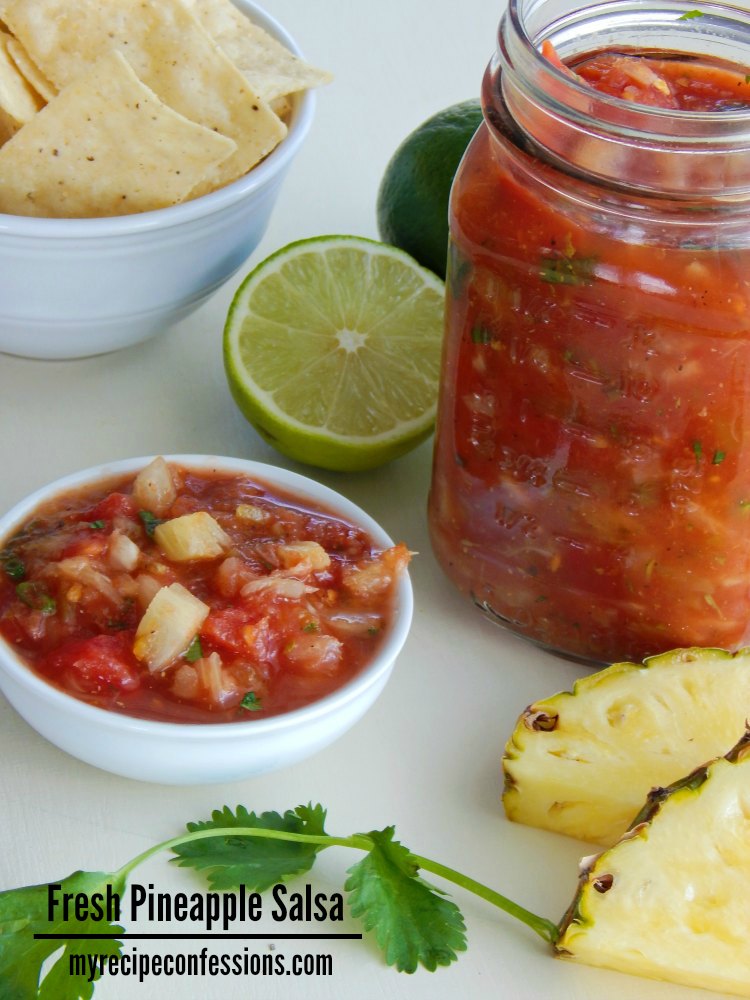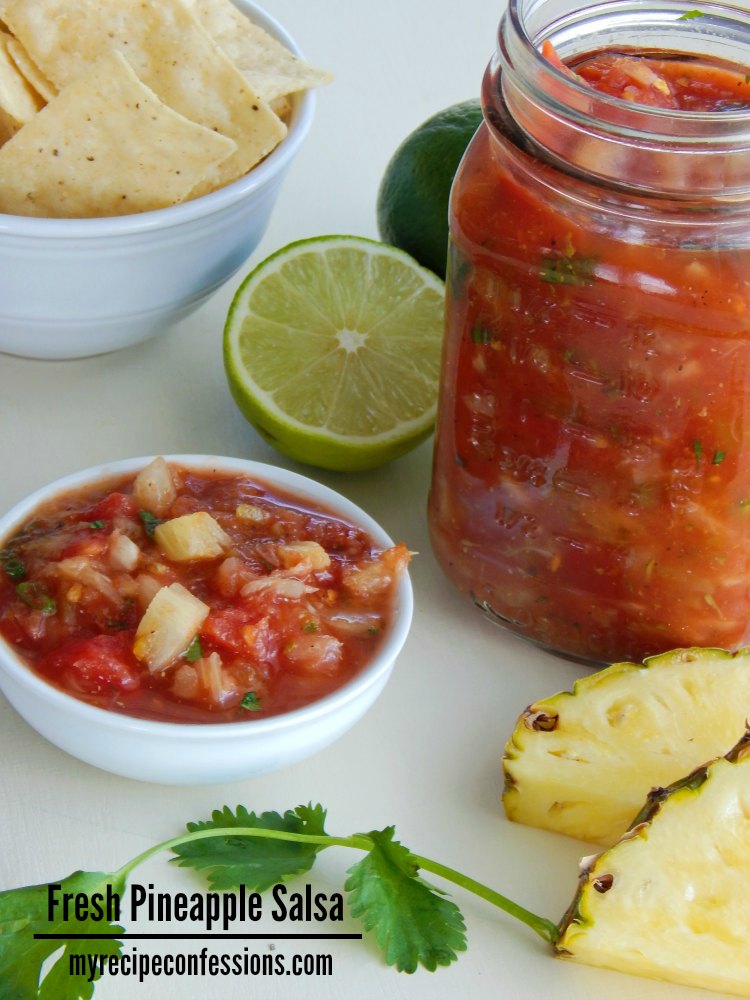 Fresh Pineapple Salsa
makes 9 cups of salsa
1 (28 oz.) can of stewed tomatoes
1 (14.5 oz.) can of diced tomatoes with celery, green peppers, and onions
1 (20 oz.) can of crushed pineapple, with juice
2 (4oz.) cans of diced green chilies or jalapenos
3 tbsp. of cilantro, chopped
1/2 cup of green onions, chopped
zest of 1 lime, minced
juice of 1 lime, about 2 tbsp.
1 1/2 tsp. of oregano
1 tsp. of cumin
1/2 tsp. of black pepper
1 tbsp. of apple cider vinegar
Instructions
1. Blend the stewed tomatoes until smooth. Pour them in a medium sized bowl and mix in the remaining ingredients. For best flavor ,chill in the fridge for at least 1 hour. Serve with your favorite tortilla chips.  You can store the salsa in a air tight container for up to 1 week in the fridge.
Here are a few other salsa recipes you might enjoy.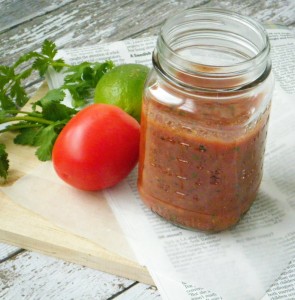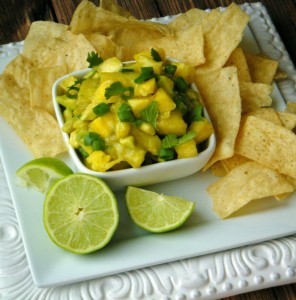 Grilled Pineapple and Avocado Salsa