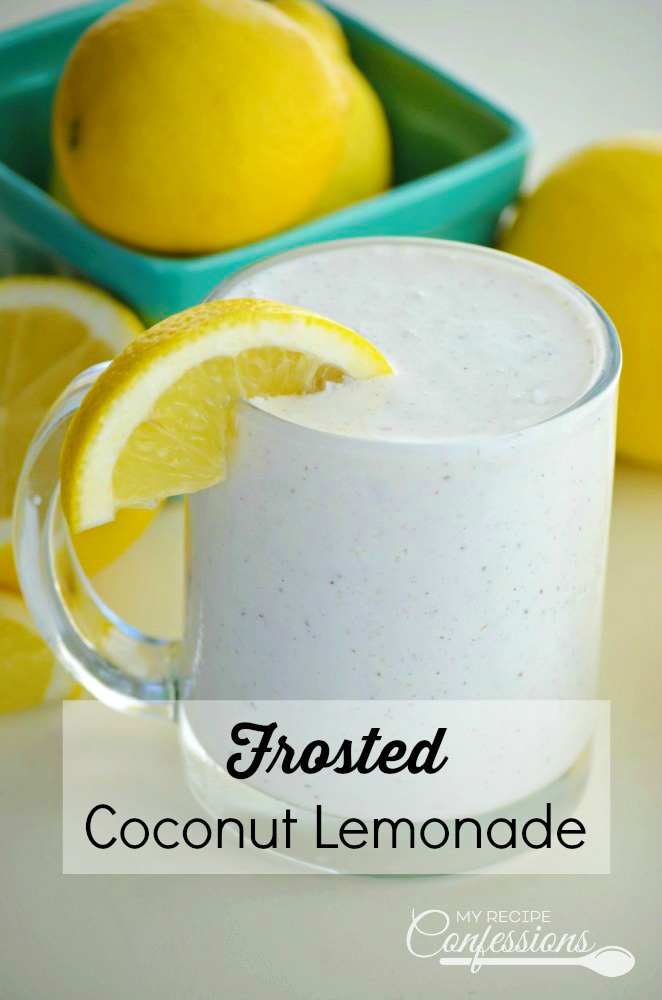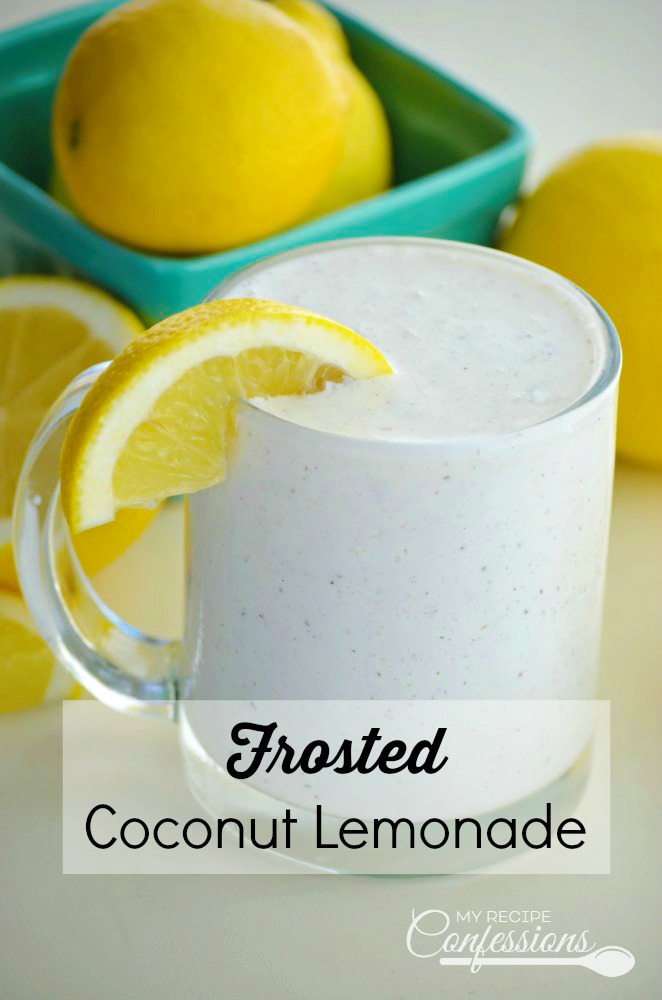 Frosted Coconut Lemonade is the only way to enjoy the warm weather! Put your sunglasses on and get the sunscreen out because Summer is on its way.
The cool creamy texture and the refreshing taste had me with the first sip. The Coconut and lemon flavors are the perfect tropical combination to help you get ready for the warmer days ahead.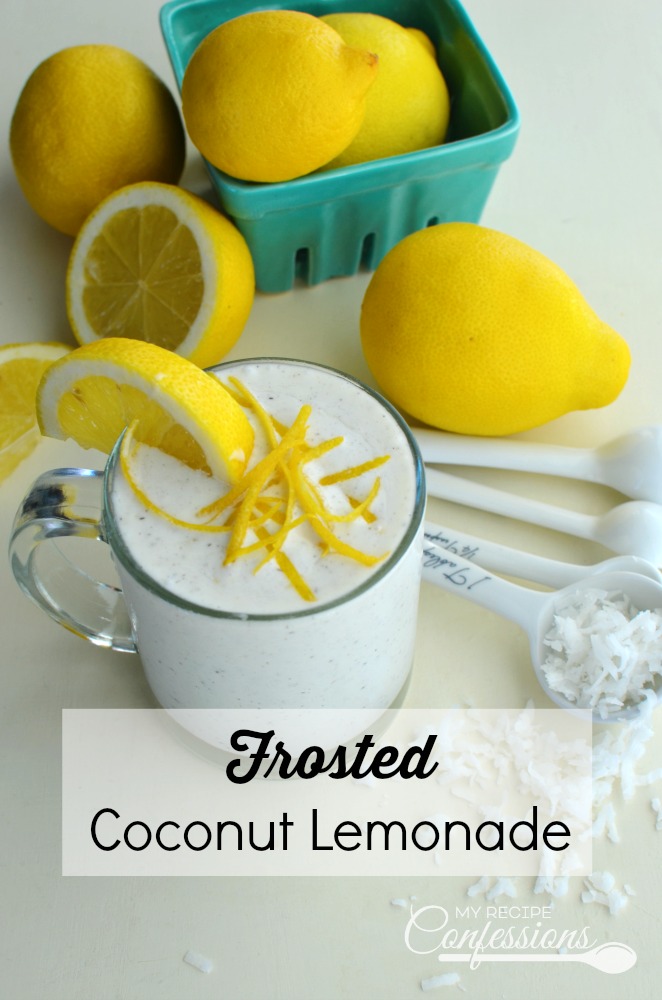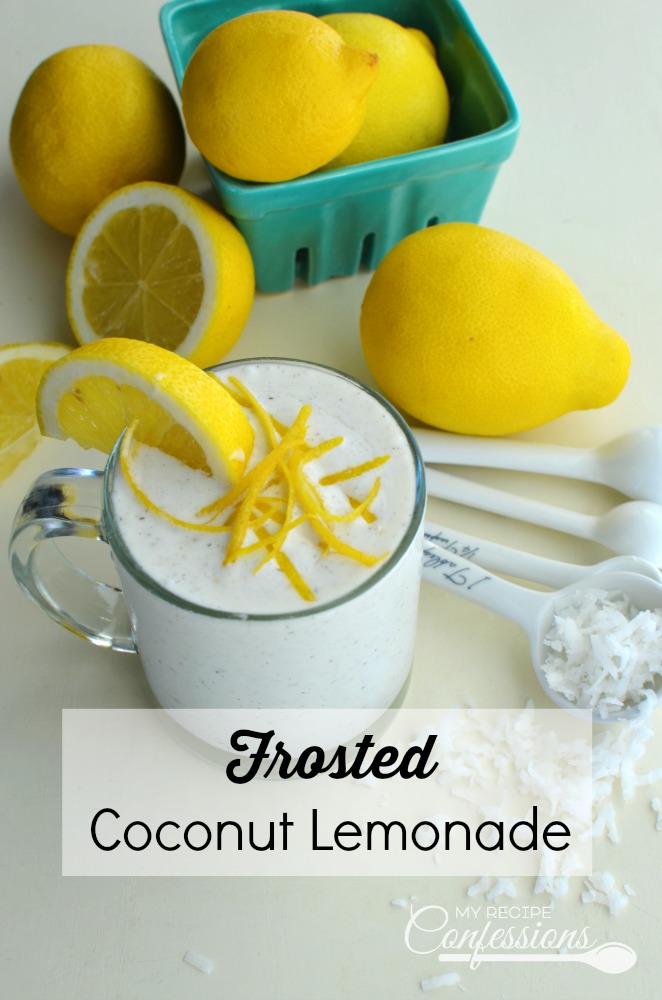 Of course, the fact that this drink only needs three ingredients makes it even better. When you are dying of thirst and you need something to quench your thirst ASAP, well this is your drink. It is very quick and easy to whip up. It doesn't have to be summer to enjoy a glass of Frosted Coconut Lemonade.
With love from my kitchen to yours,
Carrie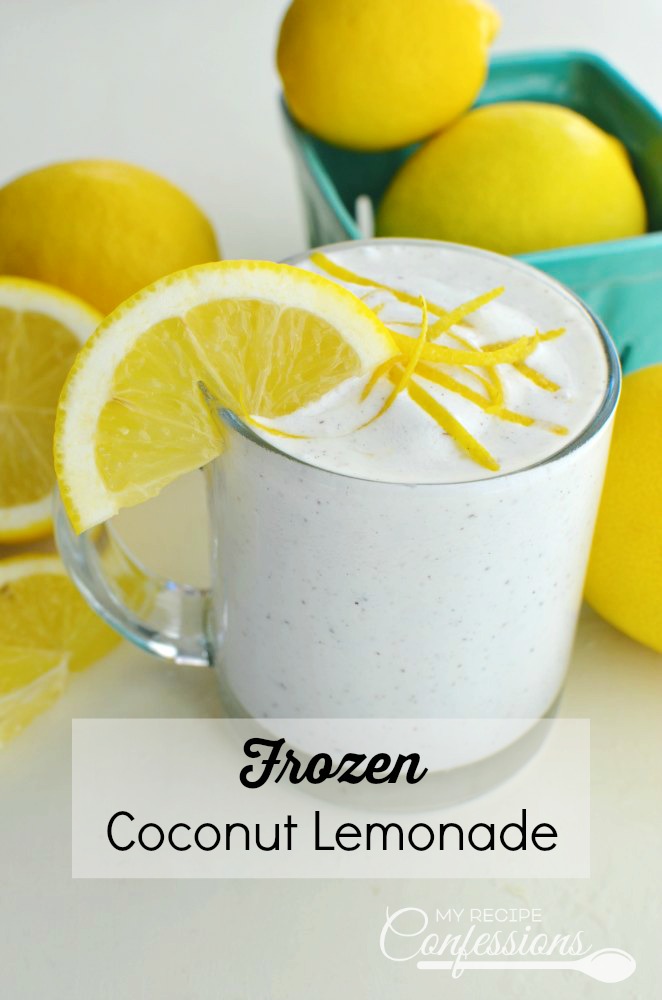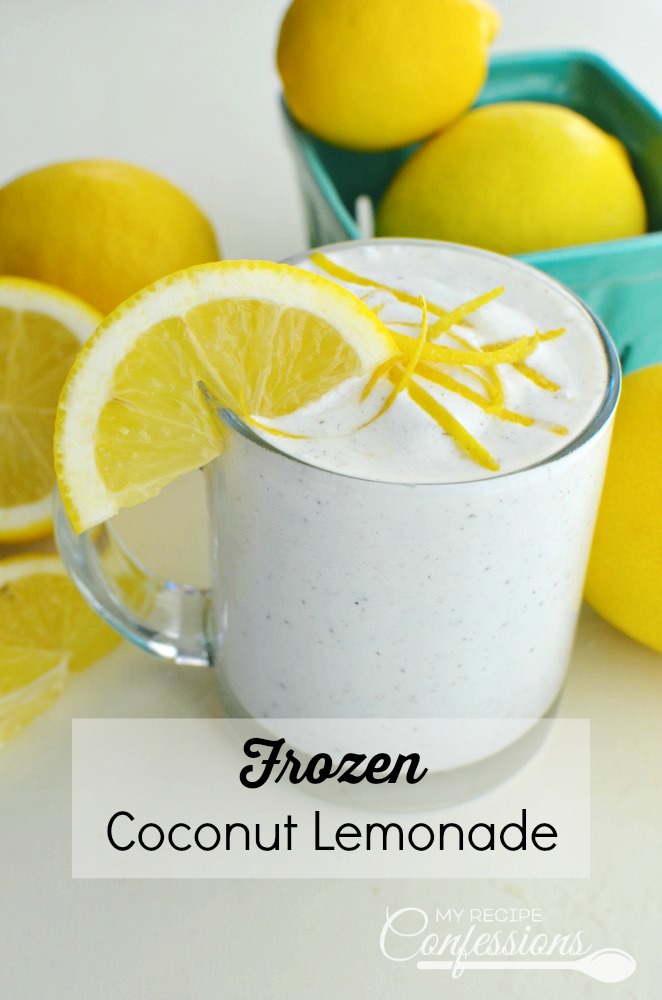 Frosted Coconut Lemonade
2 cups of vanilla ice cream (I like to use vanilla bean)
3/4 cup of lemonade
1/4 cup of cream of coconut
Instructions
Place all of the ingredients into a blender and pulse until combined. Serve immediately.
Here are a couple other refreshing drinks you should try.