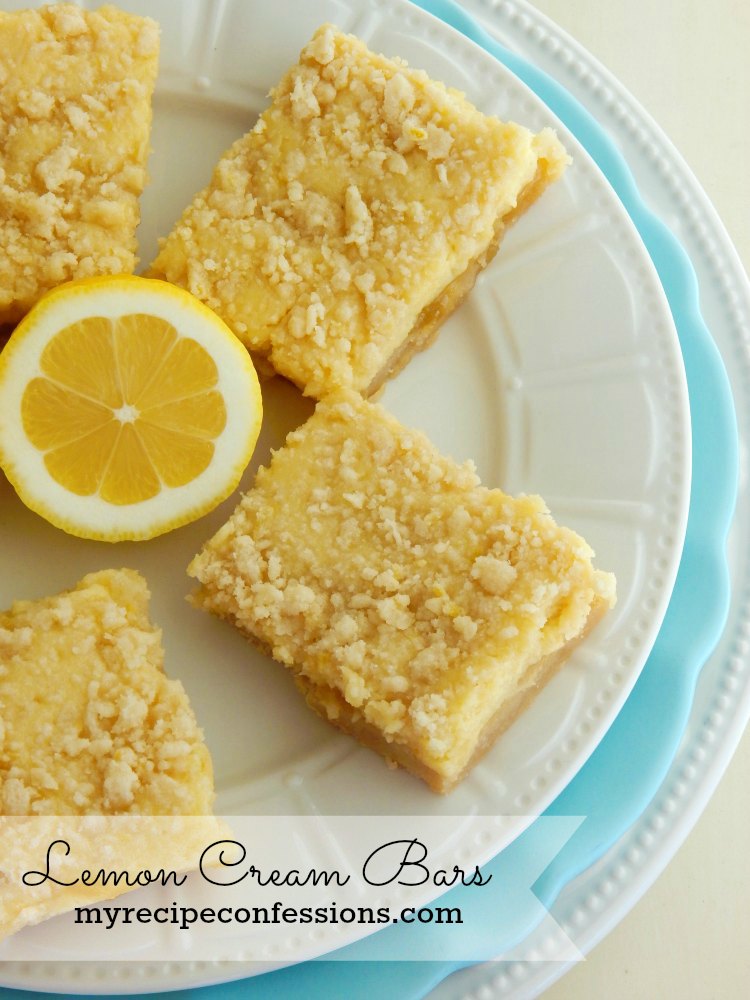 With the sun shinning outside, how can I not be thinking of Lemon desserts. Lemons are so cheery and bright, I just couldn't resist.
So here is the first of probably many more lemon desserts that I will be sharing with you. I hope they bring a little more sunshine into your day!
With love from my kitchen to yours,
Carrie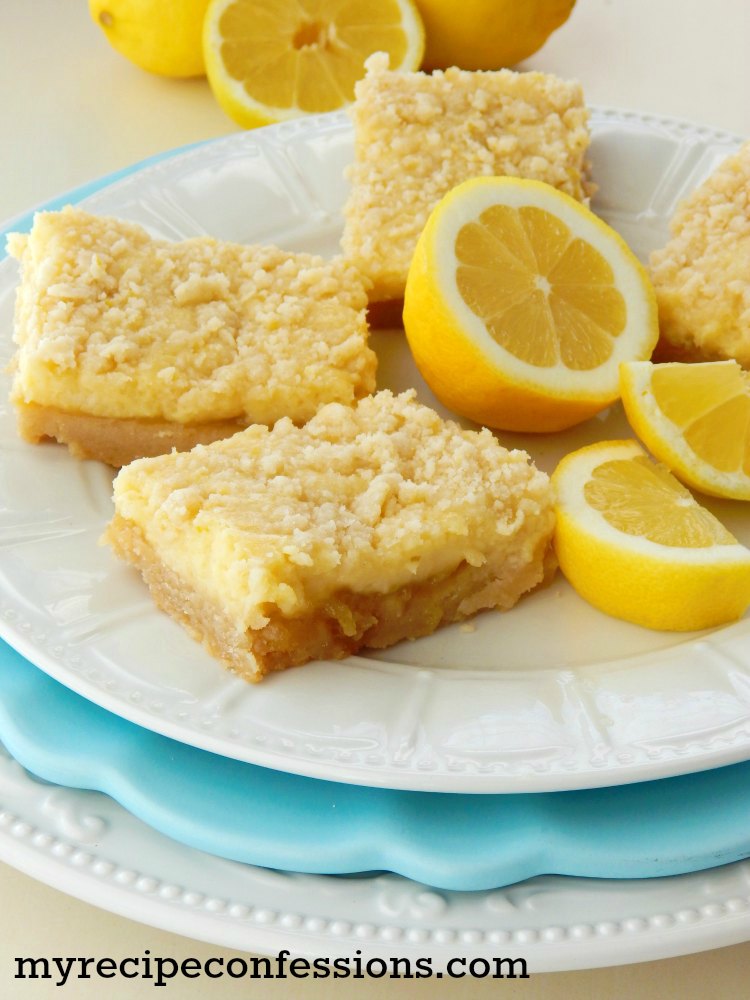 Lemon Cream Bars
makes 24 bars
Crust
1 cup of unsalted butter, softened
1/3 cup of brown sugar
1/3 cup of granulated sugar
1/2 tsp. of salt
2 cups of all-purpose flour
1 (10 oz.) jar of lemon curd
Cream Filling:
8 oz. of cream cheese, softened
1/2 cup of granulated sugar
1 tbsp. of all-purpose flour
1 egg
1 egg yolk
1 tsp. of vanilla
Crumb Topping:
2 tbsp. of butter, softened
1/2 cup of all-purpose flour
1/4 cup of granulated sugar
1 tbsp. of lemon zest
1 tbsp. of lemon juice
Instructions
Pre-heat oven to 350 degrees
1. Line a 9×13 inch pan with tin foil with enough excess so that 1 to 2 inches of foil hang over the edges. Spray the foil with baking spray. Set the pan aside.
2. Crust: In a medium-sized bowl, cream the butter and sugars together. Add the flour and salt and mix until the mixture comes together. Press the dough evenly into the bottom of the 9×13 pan. Place the pan in oven and bake for 25 minutes.
3. Cream Filling: Cream the cream cheese and sugar together. Add the egg and egg yolk and continue to cream. Mix the flour and vanilla into the cream cheese mixture.
4. Crumb Topping: Place all the ingredients in a small bowl and mix with a fork until the mixture starts to stick together and forms crumbs.
5. Pour the lemon curd into a small microwave safe bowl. Heat in the microwave for 30 seconds. Carefully spread the warm lemon curd evenly over the crust. Pour the cream cheese mixture over the lemon curd  and spread it out evenly. Sprinkle the Crumb Topping evenly over the cream filling and place them into the oven and bake for 25 to 30 minutes or until set. Remove from oven and cool completely. Pull up on the foil and remove the bars from the pan. Pull the foil away from the bars and cut into 24 bars. Store any leftover Lemon Cream bars in the refrigerator.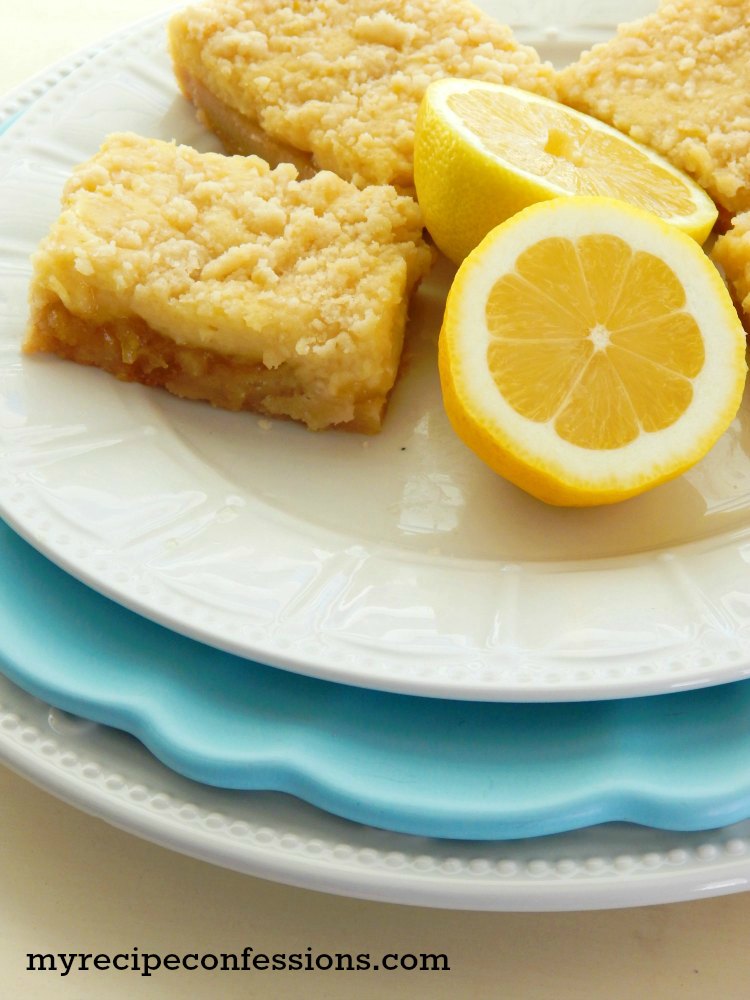 The crust and filling recipe is adapted from Better Homes and Gardens Raspberry Bars
The crumb topping recipe is adapted from Lemon Cream Cheese Coffee Cake by twointhekitchen.com
Here are a few other recipes you might enjoy.