We just got back from a visit to my sisters house in Henderson, Nevada (next to Las Vegas). My sister was so very kind to show us some awesome shopping spots. And even though we spent many dedicated hours in finding the best deals, I don't think we even made a dent in the shopping down there. But we made some great memories and ate a lot of freakin' yummy food! Yesterday we made the long cactus infested drive home. And along the way we had to stop at a fast food joint to fill our bellies. I don't know about you, but every time I get back from a vacation I am so burnt out on eating out that I just want to eat healthy home cooked meals for awhile. So, I thought I would share with the rest of you some of my faves. I am not sure where I got this recipe. So I can't give credit where credit is due. But regardless, it is a good one.
I like this carrot recipe because it is quick to throw together. And the dill gives it a different twist on your typical sweetened carrot recipe. It is a great side to any meat and would make a perfect Thanksgiving veggie. I hope you enjoy it.
Until next time.
Happy Eating!
Carrie
Honey Dill Carrots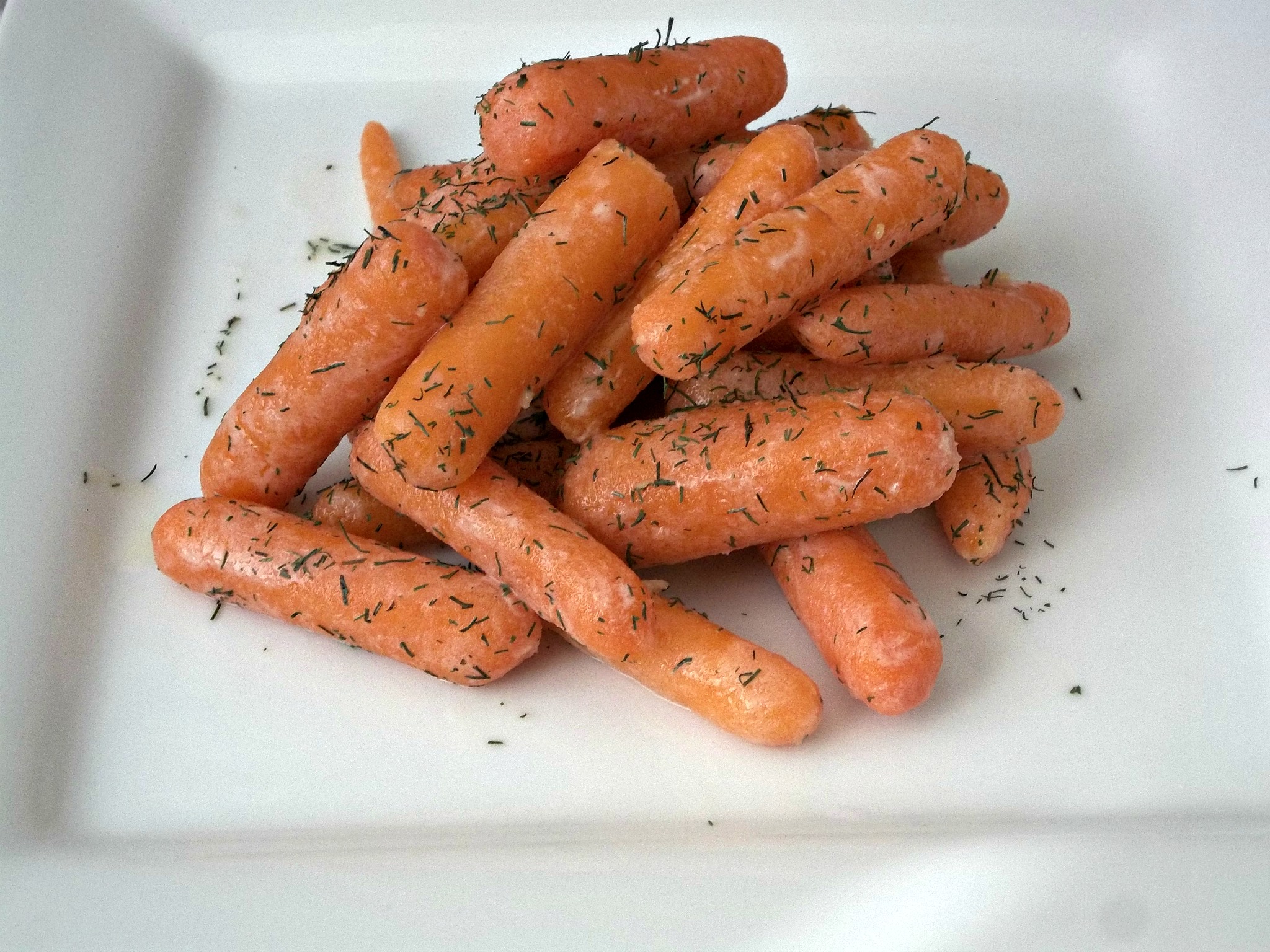 Ingredients:
3 lbs. baby carrots
1 1/2 cup chicken broth (water may be used)
½ c. honey
½ c. sour cream
2 tsp. dried dill

Directions: Bring chicken broth to a boil in a medium sized stock pot. Add carrots and cook until tender but firm to touch. Drain. Add 1/2 cup honey, 1/2 cup sour cream, 2 tsp. dried dill weed. And toss lightly until the carrots are coated.
May be refrigerated for two days. Reheat before serving.
Serves 12.