Don't you love it when eating healthy tastes good too! This recipe for Garlic Roasted Edemame and Corn is just that. I knew Alton Brown was on to something when I saw his recipe for Edemame Salad. I set out with every intention to make the salad. Once I pulled the roasted edemame and corn from the oven and tasted it hot, I decided to leave it as is. So instead of a salad we had the Garlic Roasted Edemame and Corn as a hot side dish.
Go ahead and give it a try, I have a feeling you will like it too!
Until next time,
Carrie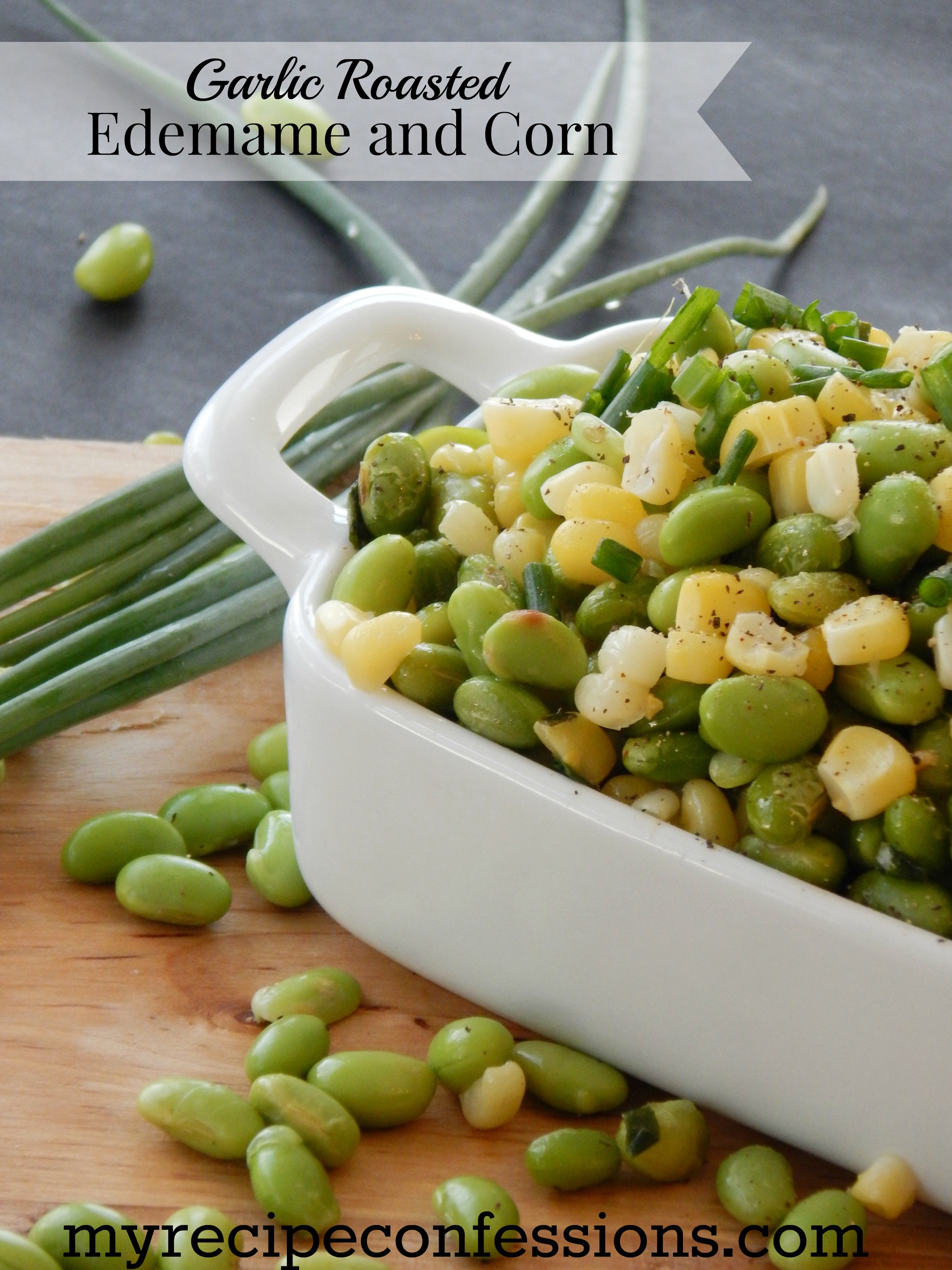 Roasted Edemame and Corn
12 oz. of fresh or frozen edemame, about 2 cups
1/2 cup of fresh corn kernals, about 2 ears of corn
1/4 cup of finely diced green onions
1 tsp. of minced garlic, about 1 clove
1 tbsp. of olive oil
1 tsp. kosher salt
1/2 tsp. of ground black pepper
Instructions
Preheat oven to 400 degrees
1. In a medium-sized bowl, toss all of the ingredients together. Evenly spread them out on a baking sheet and place in the oven to roast for 10 minutes. Remove the pan from the oven and flip the vegetables over and return the baking sheet to the oven for an additional 10 minutes or until the edemame begins to brown. Serve hot.
This recipe was adapted from Alton Brown's Roasted Edemame Salad.