A couple of my boys would be perfectly content if they could live off corn for the rest of their lives! They will eat corn from the can or frozen bag.  But their all time favorite is corn on the cob. Every time we pass a corn on the cob stand, my three year old begs me to stop and buy some for dinner.
Some times I get sick of serving just plain corn. Therefore, this recipe is one I threw together on a whim the other day when we were having one of our neighbors over for dinner. Sometimes, these little experiments don't turn out the best, but I loved how this one came together.
I have been thinking about it ever since I made it. So tonight I am making it again and I thought I would share with all of you.
This corn would be a perfect side for my Fajitas or the Chili Verde Chicken Enchiladas!
I dare you to make this corn and after eating it, try to not think about it for the rest of the week!
Until next time,
Carrie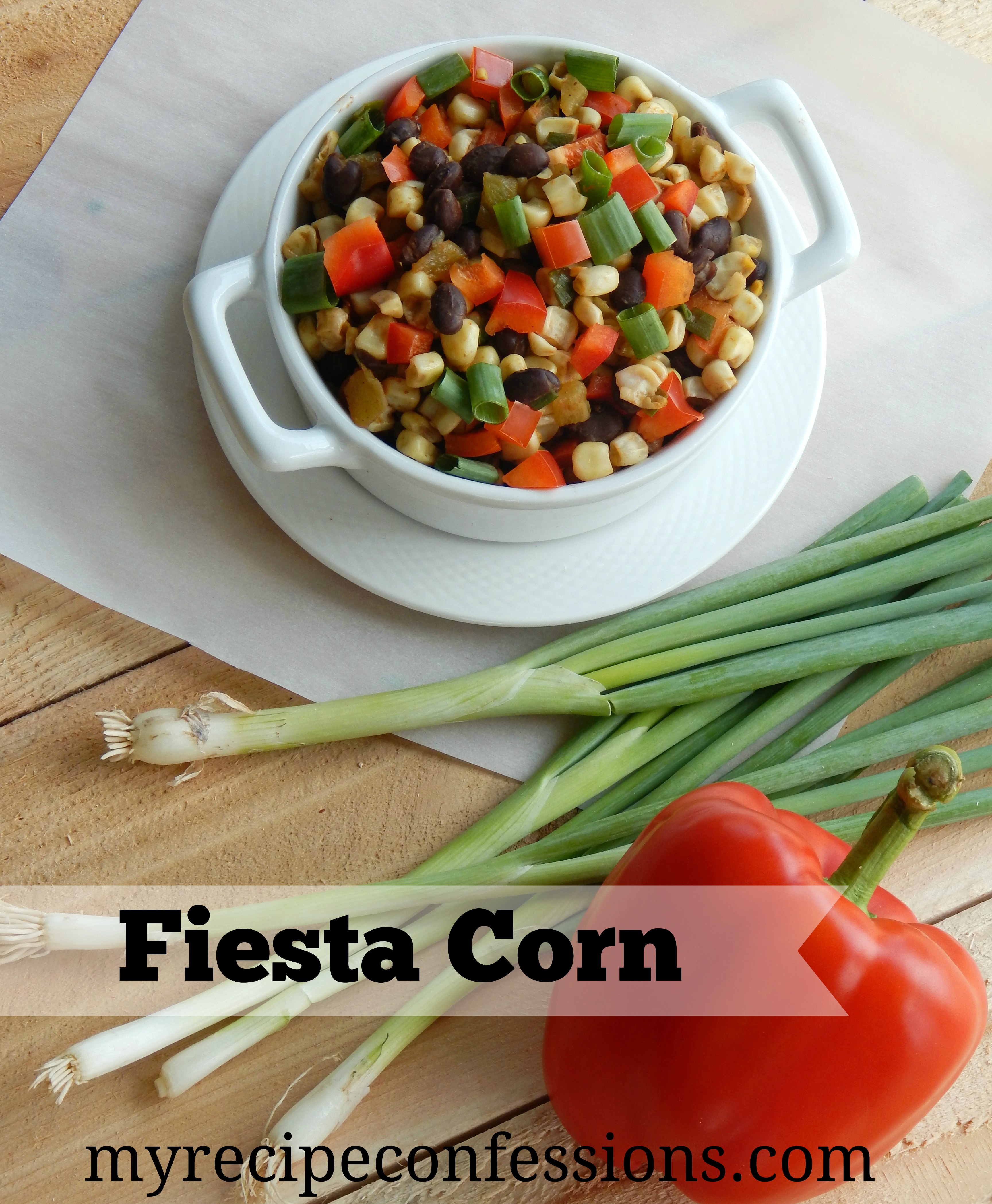 Fiesta Corn 
1 bag of frozen sweet white corn
1 can of green chilies
1 green onion bundle, chopped
1 can of black beans, drained and rinsed
1 red bell pepper, diced
1/2 tsp. of cumin
1/2 tsp. smoked paprika
1/2 tsp. kosher salt
1 tbsp. olive oil
Instructions
1. In a medium sauce pan over medium high heat, saute the corn and red bell peppers in the olive oil until the they are tender. Add the black beans and green onions and cook until they are heated all the way through.
2. Mix in the cumin, smoked paprika, and kosher salt and stir to combine. Serve immediately.