This Christmas Embroidery Hoop Wreath will add a simple farmhouse charm to any front door or wall. So gather your girlfriends together for a craft night because this wreath is so easy anybody can make it!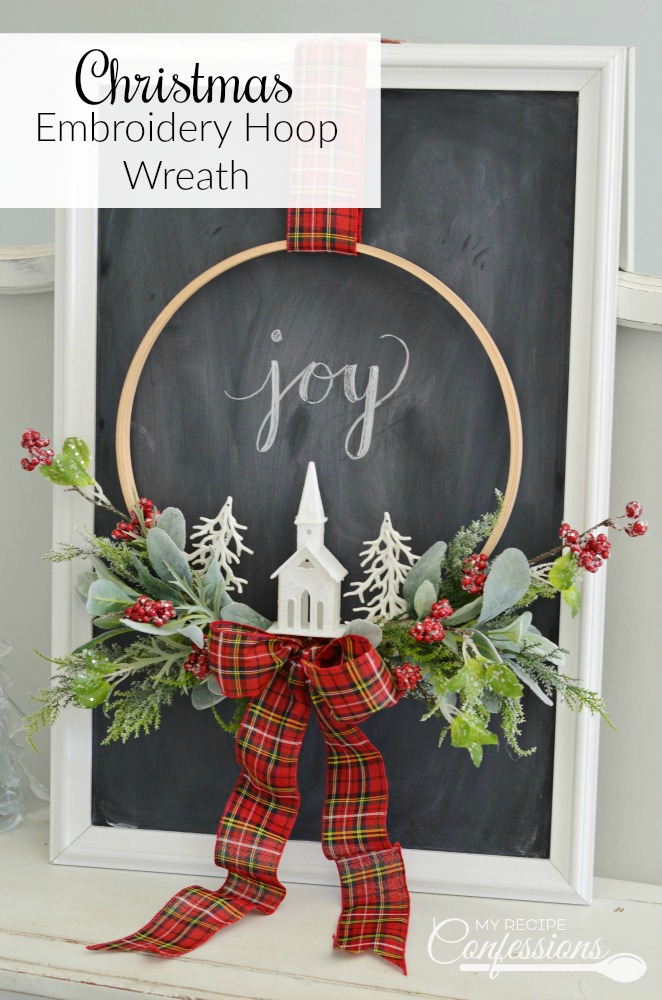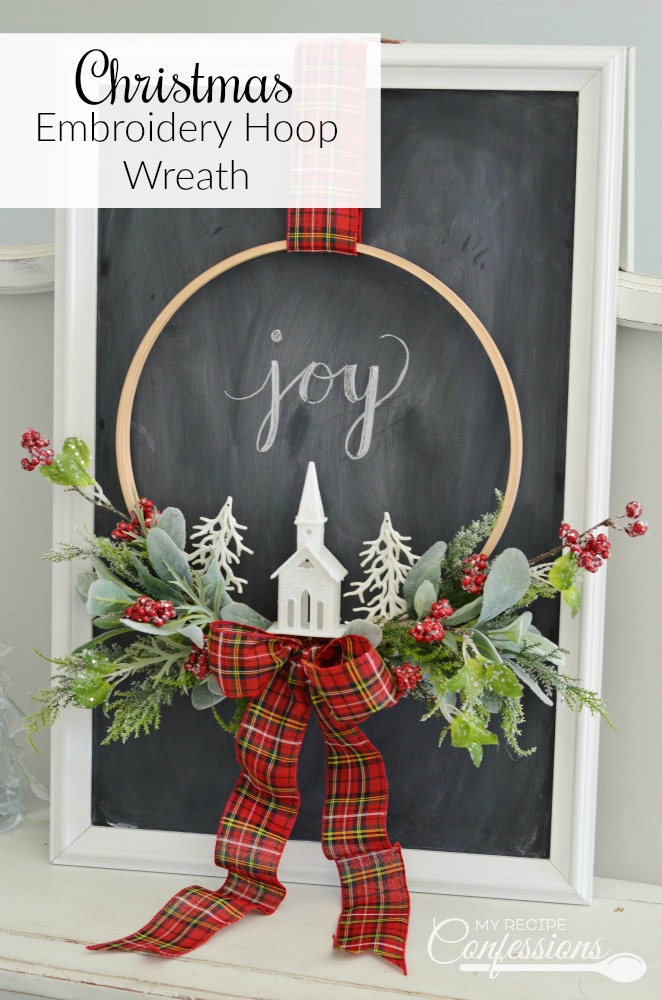 This year I decided that my Christmas decor needed a little refreshing. I have been loving the embroidery hoop wreath trend and decided I wanted one for my front door this Christmas.
I bought the Christmas foliage, frosted berries, and the embroidery hoop at Joann's Craft and Fabric. All their Christmas stuff is on sale right now!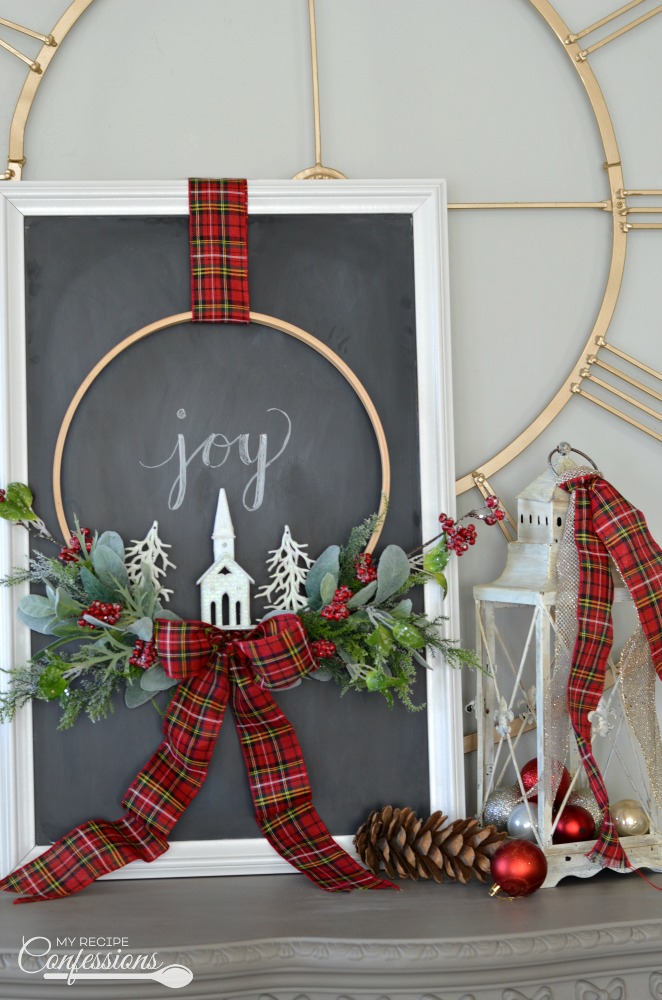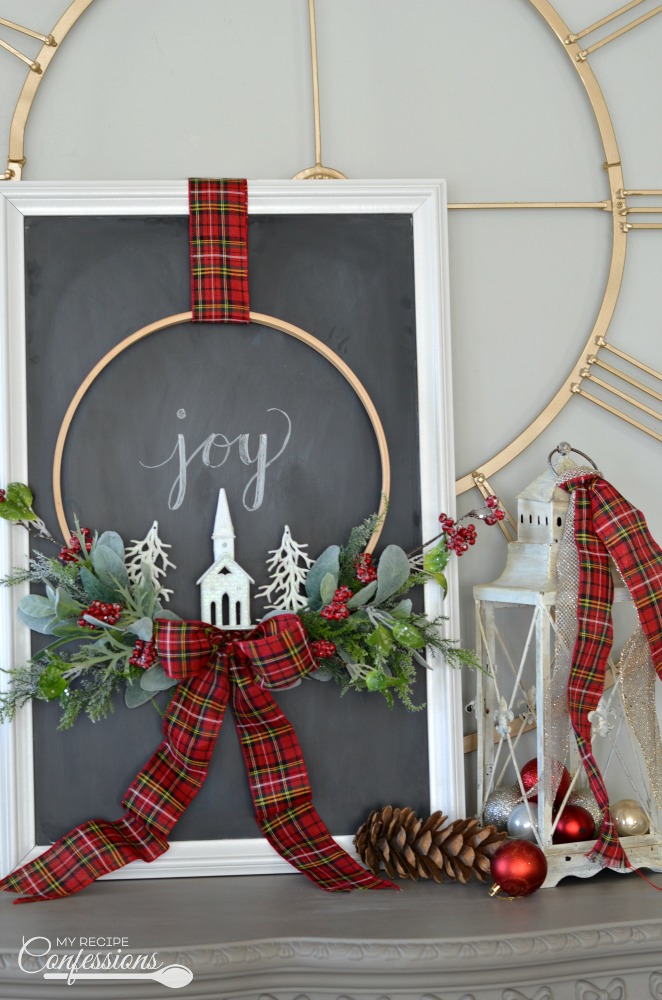 When I couldn't find a small house or church for my wreath that I liked at Joann's so I thought I would give the Dollar Tree a try. I was able to find the white church ornament and the snowy white tree ornaments there and of course they were only a dollar each. I already had the plaid ribbon in my Christmas stuff at home but they had similar ribbon at Joann's.
The white church ornament had a little bit of greenery on the steeple. I decided that I didn't like the greenery so I was able to remove it with out any problems.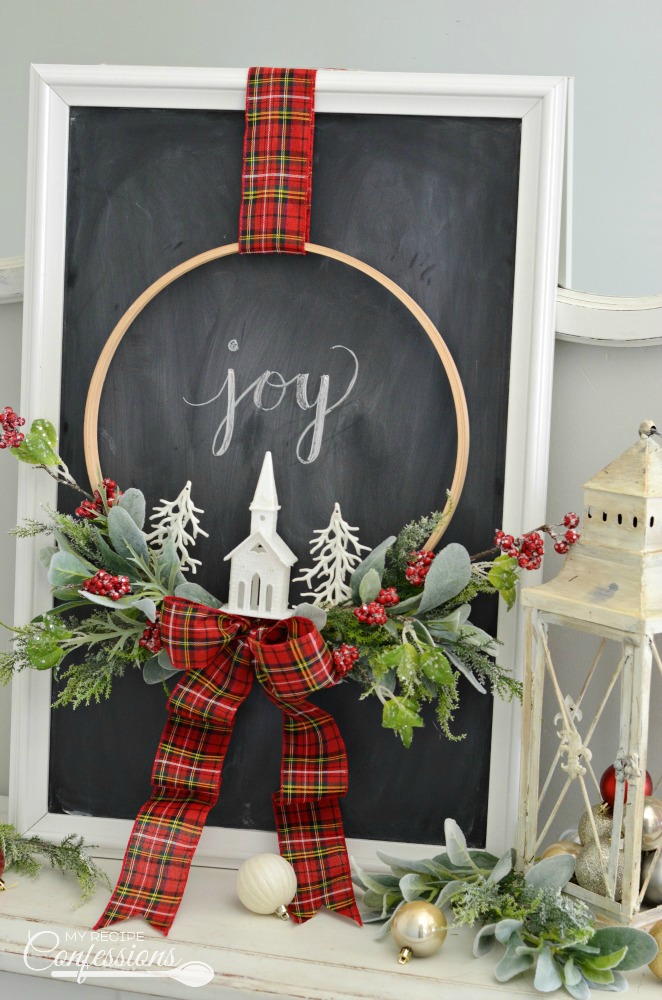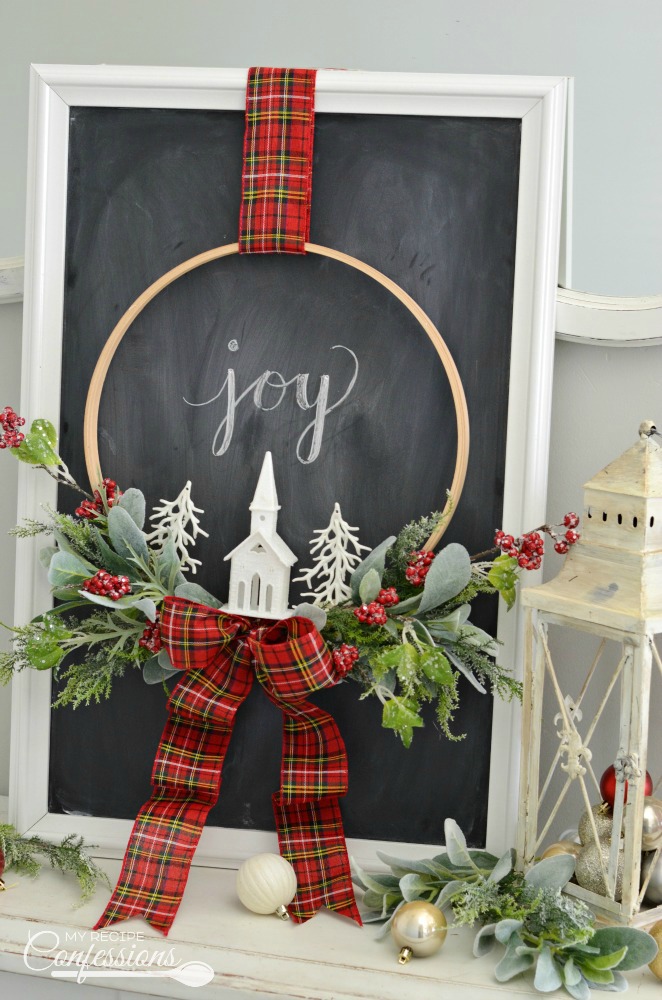 When I showed my sisters the wreath they wanted to make one too. So on top of having a cute new wreath for my front door, I get to have a craft day with my sisters.
With love from my kitchen to yours,
Carrie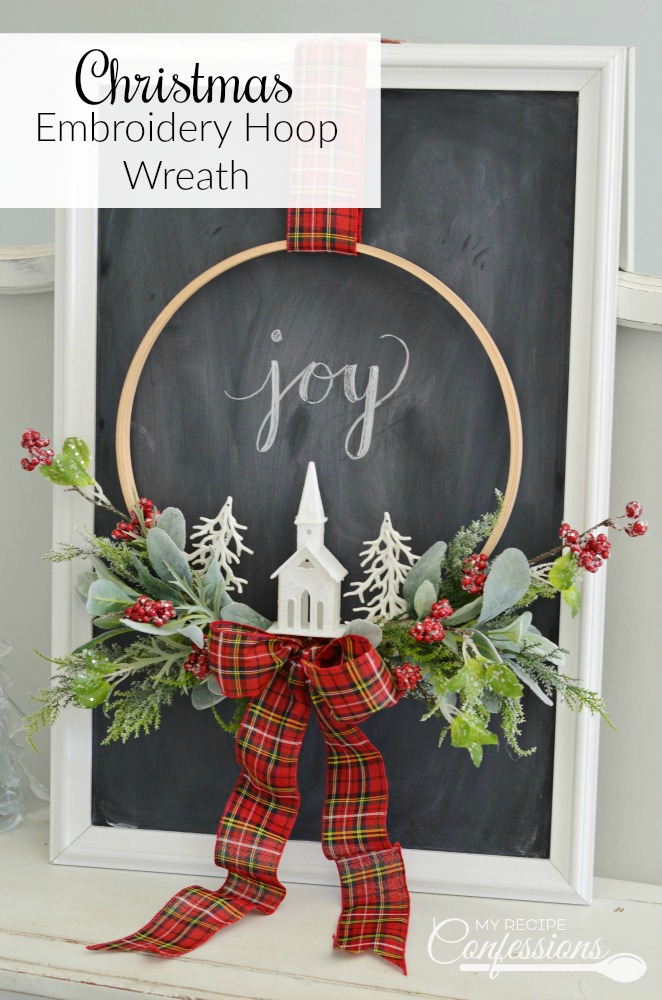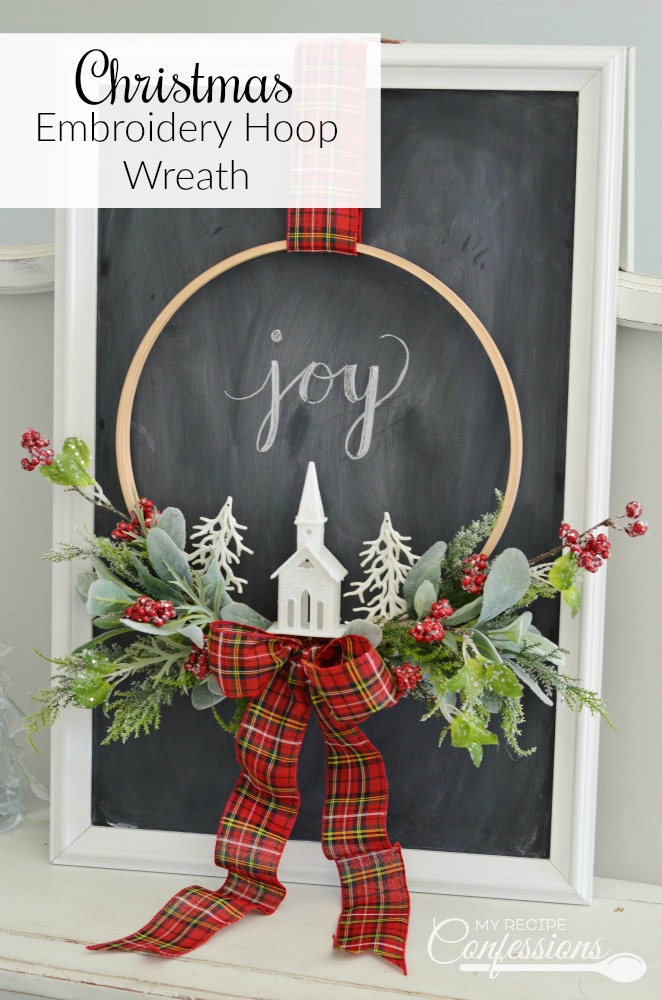 Christmas Embroidery Hoop Wreath
Supplies
14 inch embroidery hoop
about 2 yards of plaid ribbon or any ribbon of your choice
glue gun and glue sticks
wire cutter
small white church
2 white pine tree ornaments
Christmas pine foliage
frosted berry branches
Instructions
1. Cut the Christmas foliage and frosted berries into sections.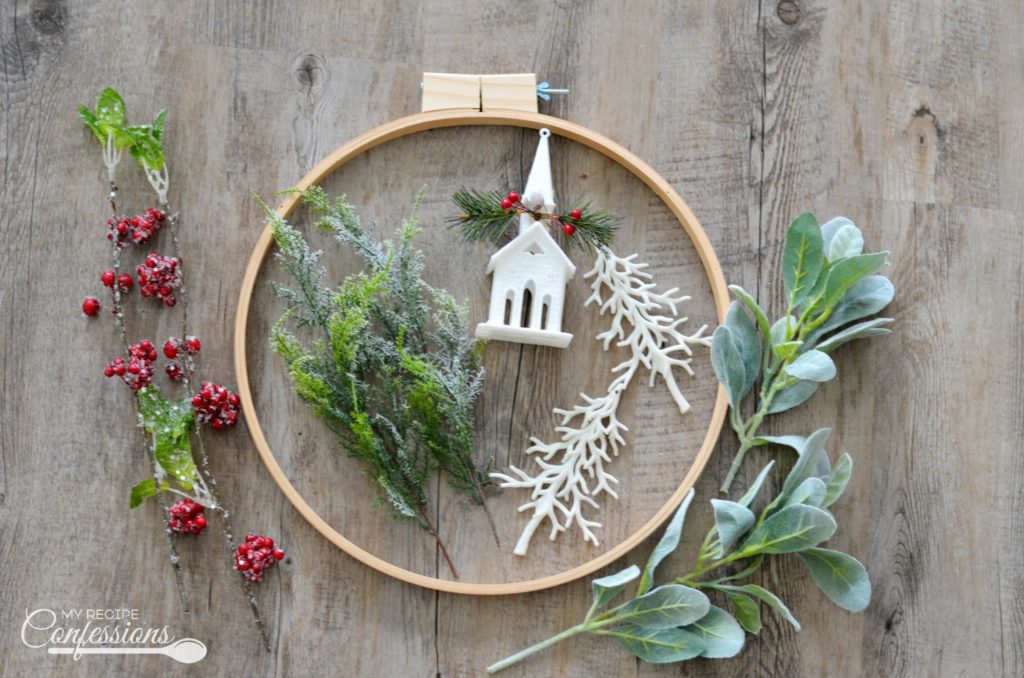 2. Arrange the church, white Christmas trees, foliage, and frosted berries around the hoop until you find the arrangement that you like.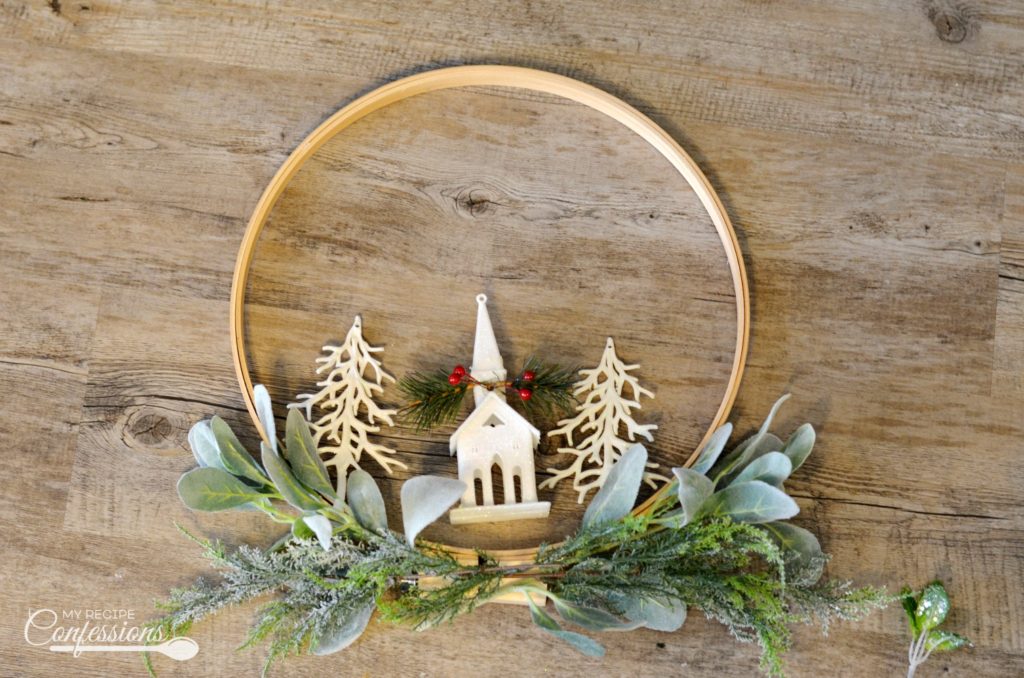 3.Glue the the white trees into place first. Next, glue the foliage into place, lastly, glue the frosted berries around the foliage.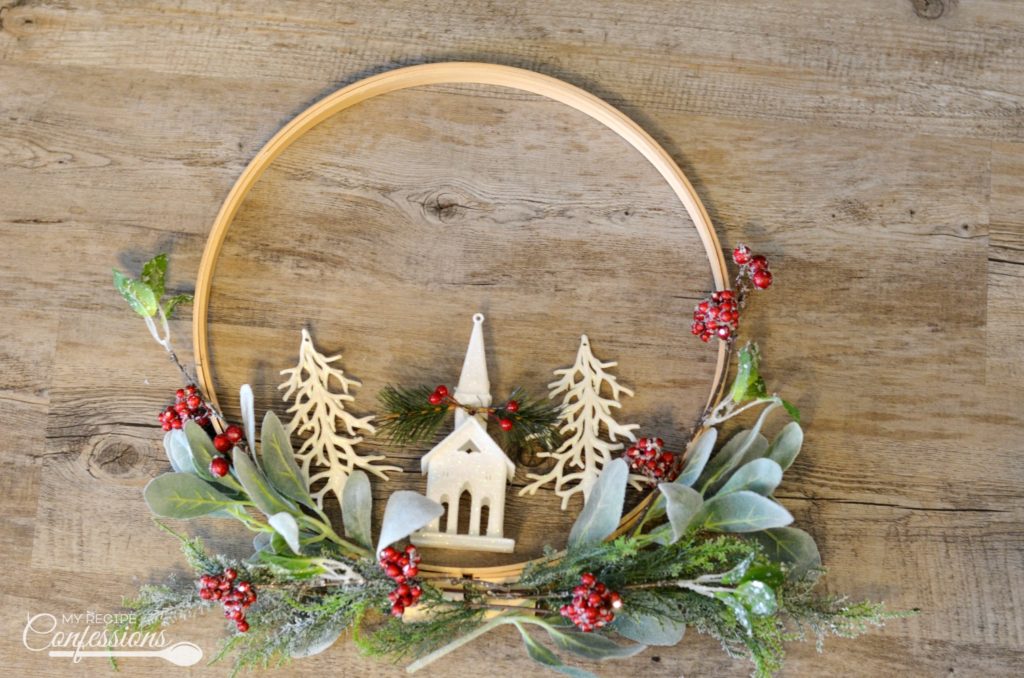 Tie the ribbon into a bow at the bottom of the wreath. Glue the white church into place on top of the ribbon.
Here are a few Christmas recipes you should try.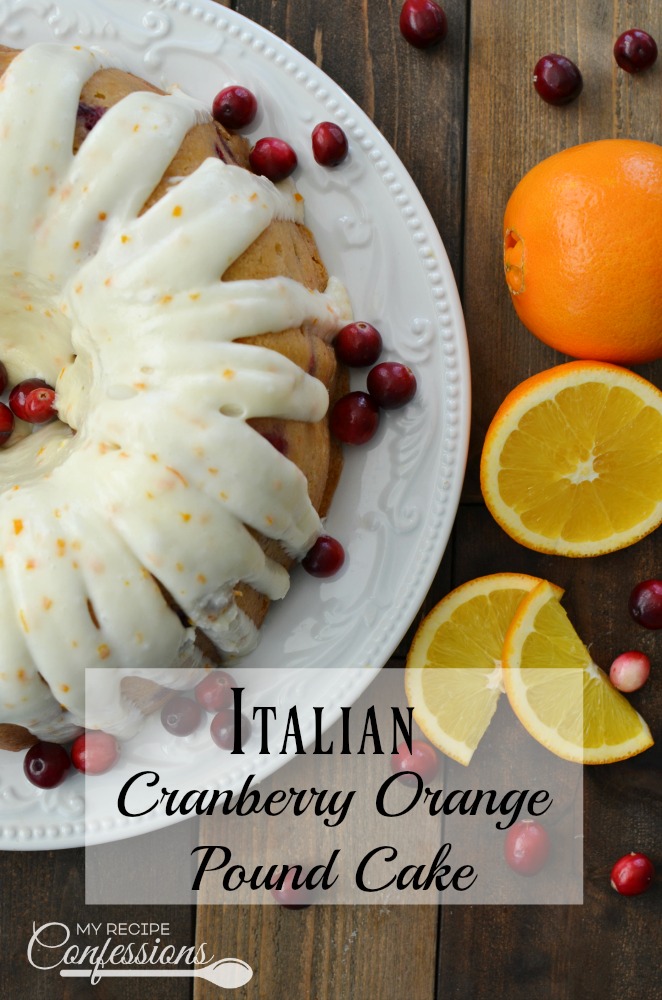 Italian Cranberry Orange Pound Cake