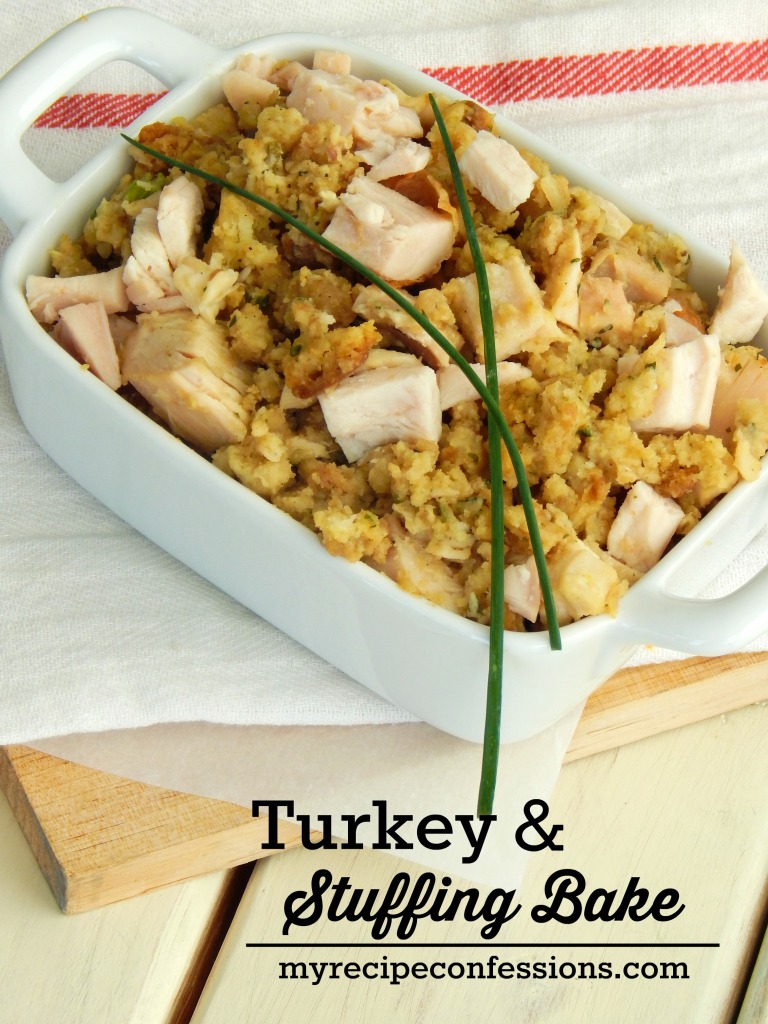 What do you do with all the leftover Thanksgiving turkey and stuffing? Do you get a little overwhelmed with all that food? My mother in law makes a great dish with her leftover turkey and stuffing. She likes to use cream of chicken soup, but I like to make my own sauce.
This dish has become a popular dish around our dinner table. Unlike the Thanksgiving dinner, this dish can be thrown together quite quickly.
With love from my kitchen to yours,
Carrie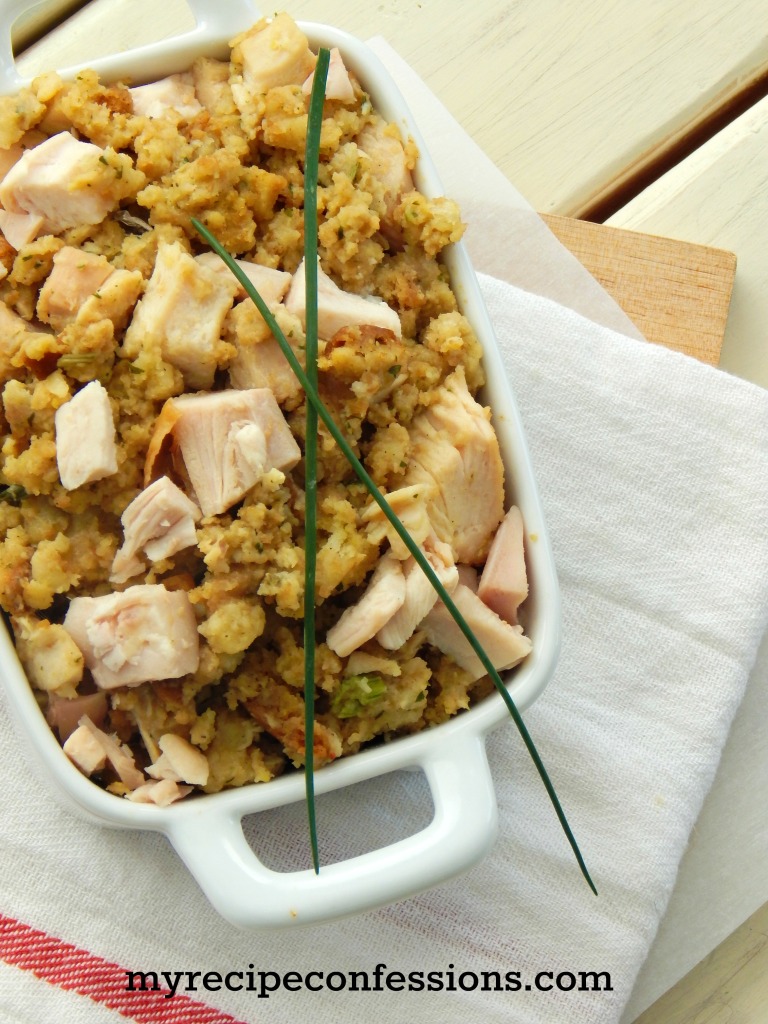 Turkey and Stuffing Bake
makes one 9×13 pan
4 cups of cooked turkey, diced
4 to 5 cups of stuffing
Sauce
1 1/2 cups of water
1 1/2 tsp. of chicken Better Than Bouillon
1/2 cup of sour cream, at room temperture
2 tbsp. of cornstarch
2 tbsp. of water
Instructions
1. Preheat oven to 350 degrees. Spray a 9×13 inch pan with cooking spray. Add the turkey and stuffing to the 9 x 13 pan and gently toss the turkey and stuffing together.
2. In a medium sauce pan over medium-high heat, bring the water to a boil. Whisk in the Better Than Bouillon. Stir in the sour cream.
3. In a small bowl, mix the cornstarch and water together until it is lump free. Bring the broth and sour cream mixture to a simmer. Whisk in the cornstarch mixture and continue to stir until the mixture thickens. Remove from heat.
4. Gently fold in 3/4 of the sauce into the turkey and stuffing. Set the remaining 1/4 cup of the sauce aside. Bake the Turkey and Stuffing Bake for 20 to 30 minutes or until it is heated all the way through. Serve with the remaining sauce on the side.