I love a good crock pot meal! Isn't it the best feeling when you are having one of those crazy days and you can take comfort in that dinner is already cooking in the crock pot?
This recipe is a fresh take on your average chicken taco recipe. The lime gives it a refreshing burst of flavor and the green chilies and cilantro helps balance the flavors out.
You can serve the Crock Pot Green Chili and Lime Chicken over flour tortillas, hard taco shells, or even in enchiladas. Top it off with your favorite toppings and enjoy!
Pin it, print it off, do whatever you need to do to add this recipe to your menu. You will be so glad you did!
With love from my kitchen to yours,
Carrie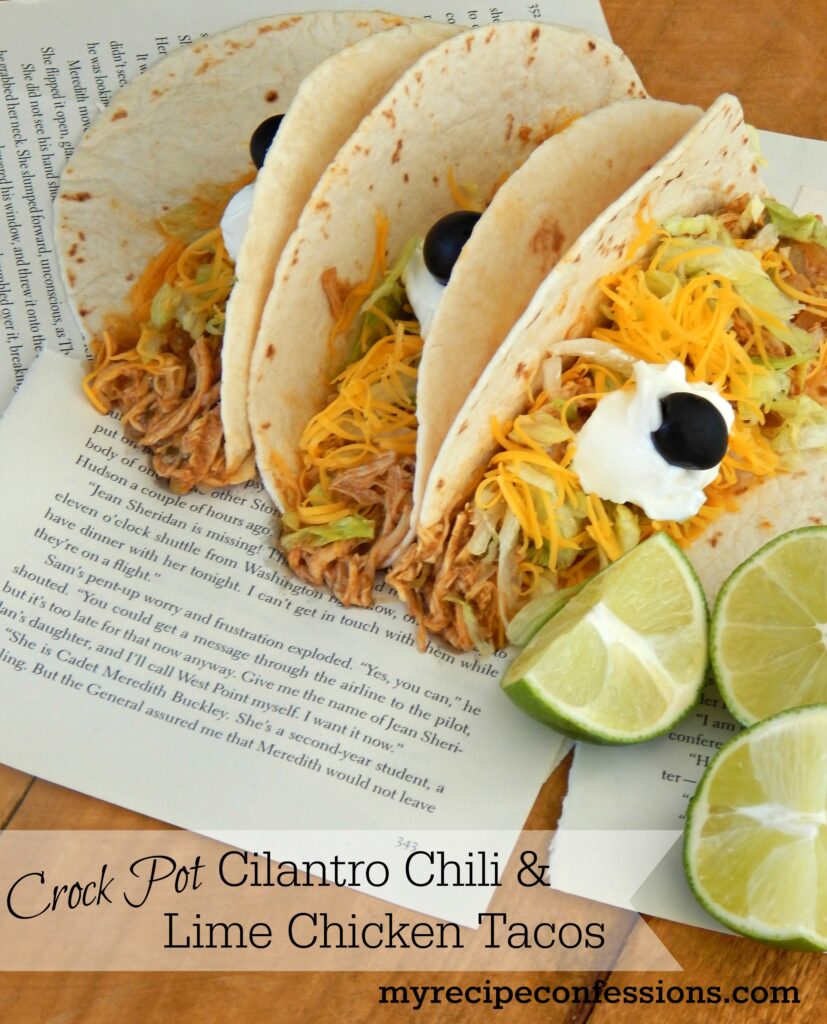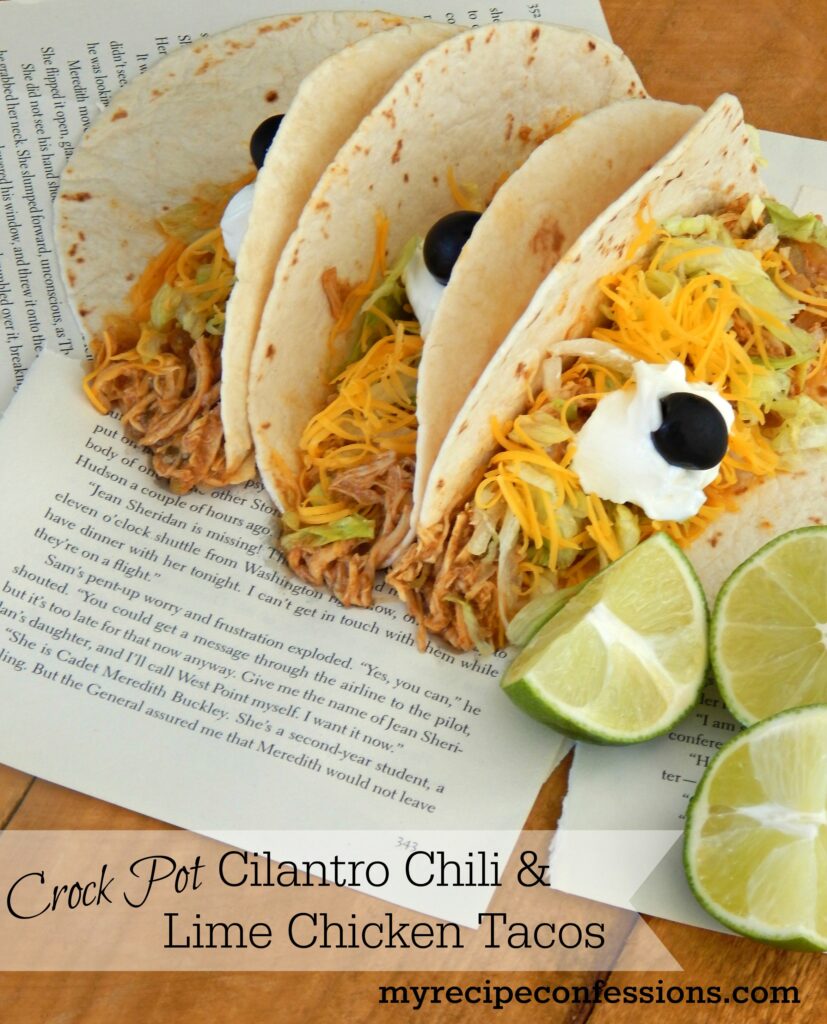 Crock Pot Green Chili Cilantro and Lime Chicken Tacos
1 lb. of boneless, skinless chicken breasts
1 cup of boiling water
1 tsp. of Better Than Bouillon Chicken Broth
1 pkg. of taco seasoning
1 small onion, diced
1 garlic clove, minced
1/2 cup of cilantro, washed and chopped
juice of 1 limes (about 1/4 cup)
zest of 1 limes
1 (4 oz.) can of mild green chilies
Instructions
1. Stir the boiling water and better than bouillon together. Add the remaining ingredients together in a 6 quart crock pot set on low. Cook for 5 to 6 hours on low or 4 hours on high.
2. Shred the cooked tender chicken with a fork. Serve on a flour or corn tortilla. Top with lettuce, cheese, sour cream, and guacamole.
This recipe is adapted from Crock Pot Cilantro Lime Chicken Tacos by This Vintage Grove