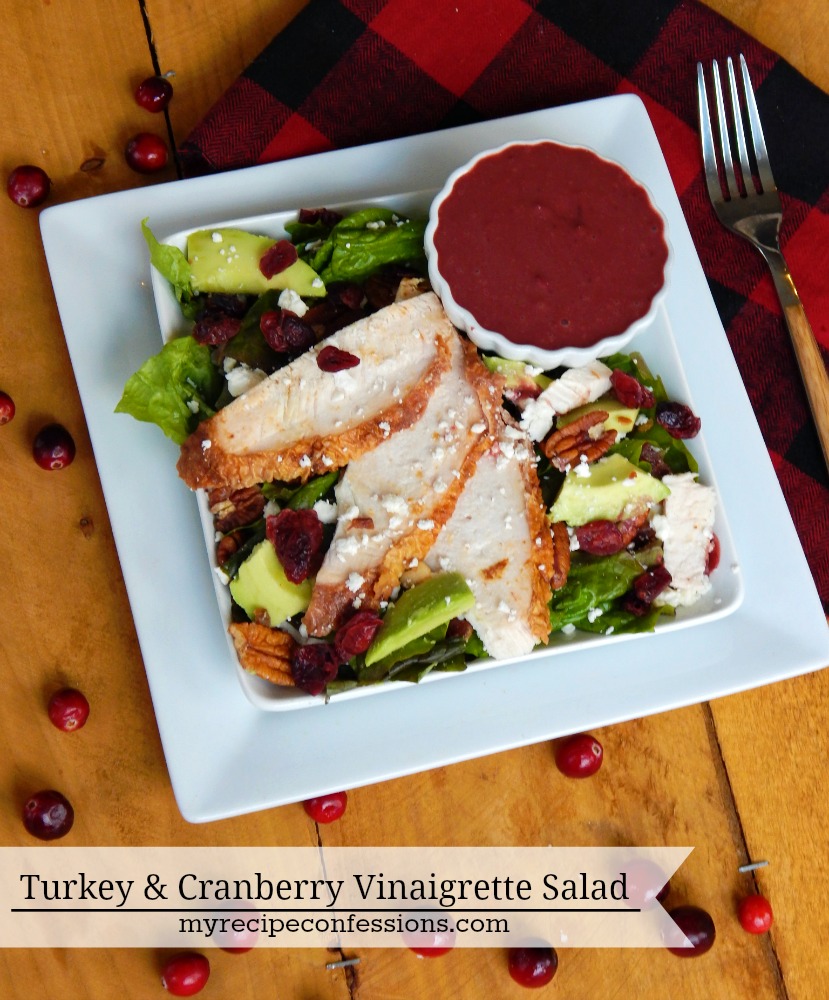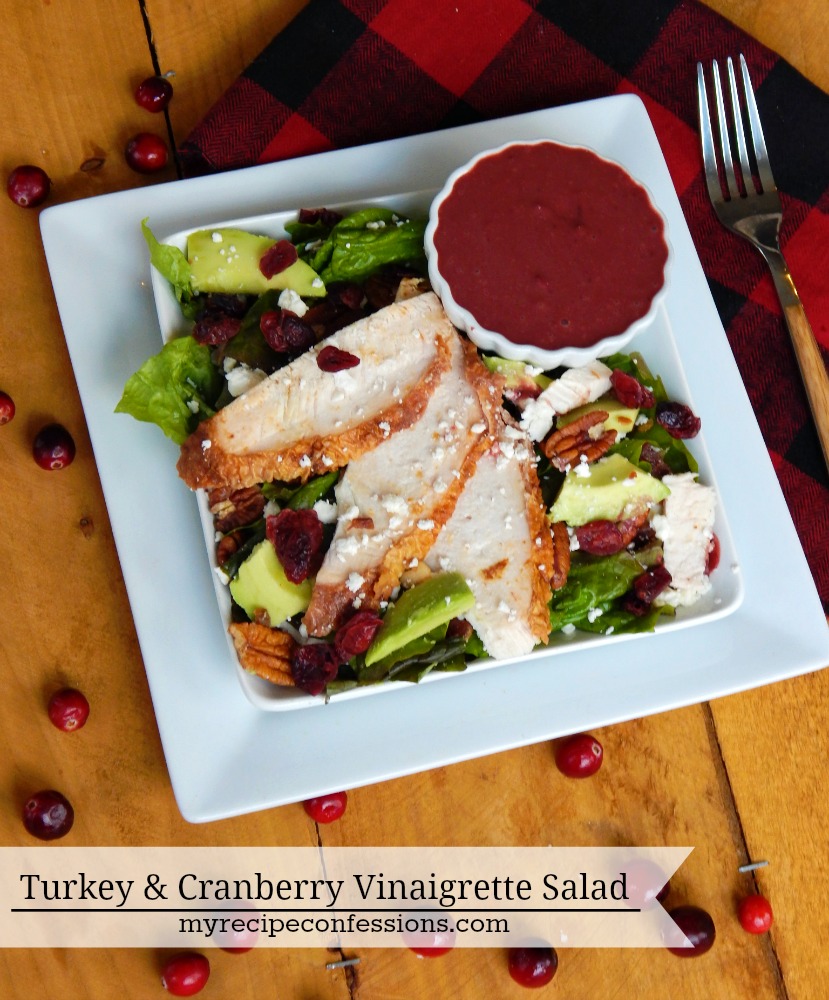 I came up with this salad around Thanksgiving as a way to use up all of the leftover turkey and cranberry sauce. If you don't have any leftover turkey, don't sweat it because you can use rotisserie chicken as well. Now you can enjoy this salad year round.
I made my vinaigrette with some of my leftover Orange Cranberry sauce, but if you don't want to make the cranberry sauce just for this salad just use a can of cranberry sauce.
Not only is this salad absolutely scrumptious it is also a breeze to make as well. So there really no reason why you can't enjoy this salad. So let's get cooking because I am hungry!
With love from my kitchen to yours,
Carrie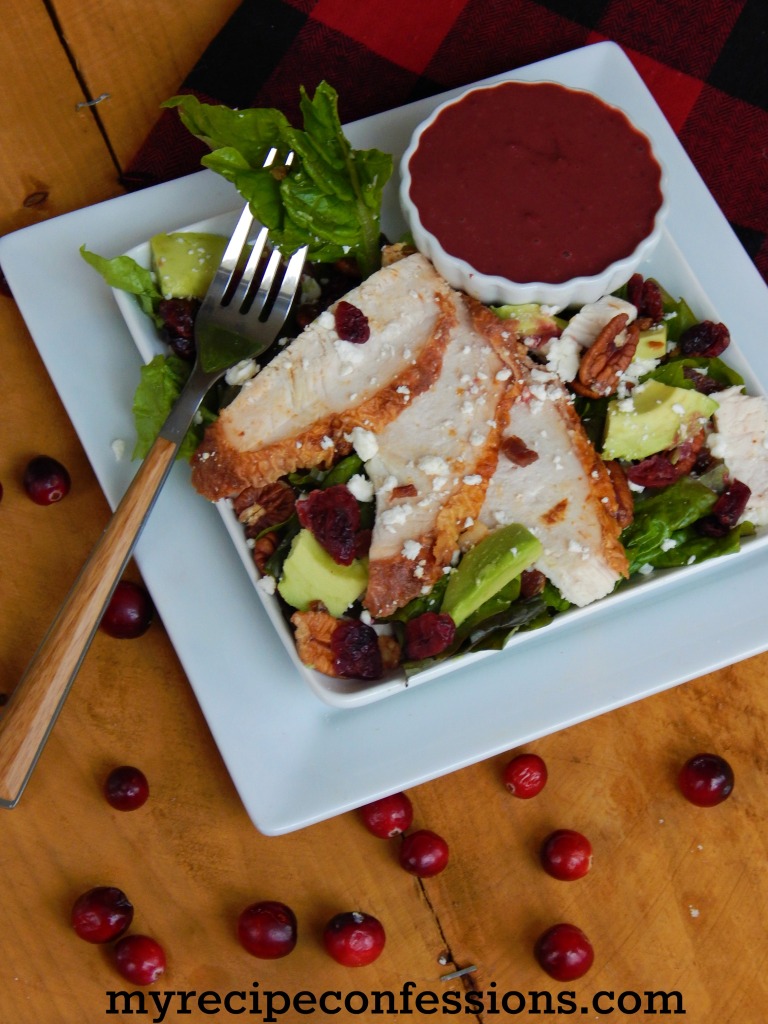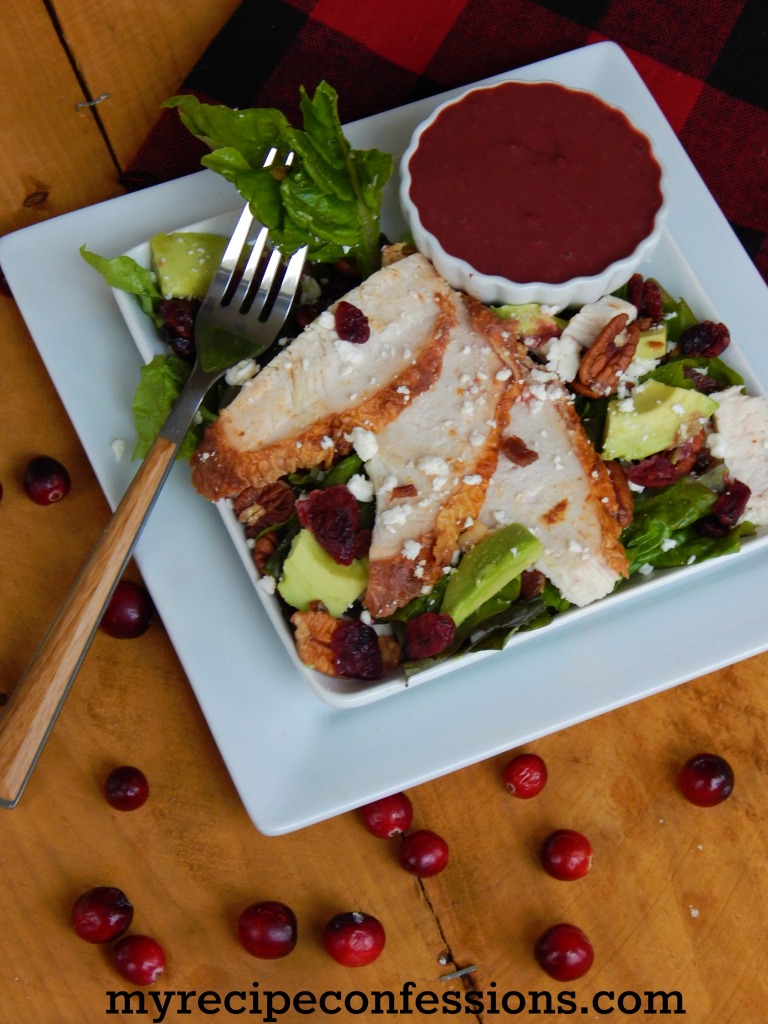 Turkey and Cranberry Vinaigrette Salad
makes 4 servings
1 1/2 cups of turkey, cubed (or rotisserie chicken)
8 cups of red leaf lettuce
1/2 cup of pecans halves
1 avocado, sliced
1/2 cup of feta cheese
Instructions
1. Place all of the above ingredients in a bowl and gently toss. Serve with Cranberry Vinaigrette drizzled on top.
Cranberry Vinaigrette
1/2 cup of cranberry sauce (I like to use my Cranberry Orange sauce)
1/4 cup of balsamic vinegar
1/2 cup of half and half
1 tablespoon of granulated sugar
Instructions
1. Add all the ingredients into a food processor and blend until the sauce is smooth and creamy. Drizzle over salad. Store leftover dressing in the refrigerator.