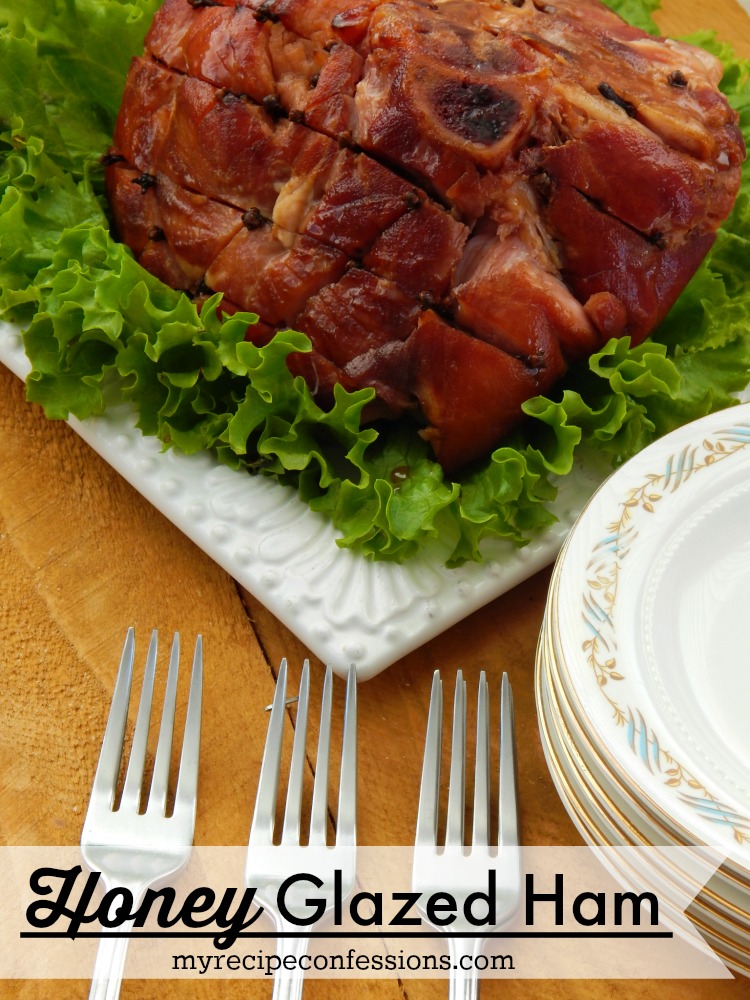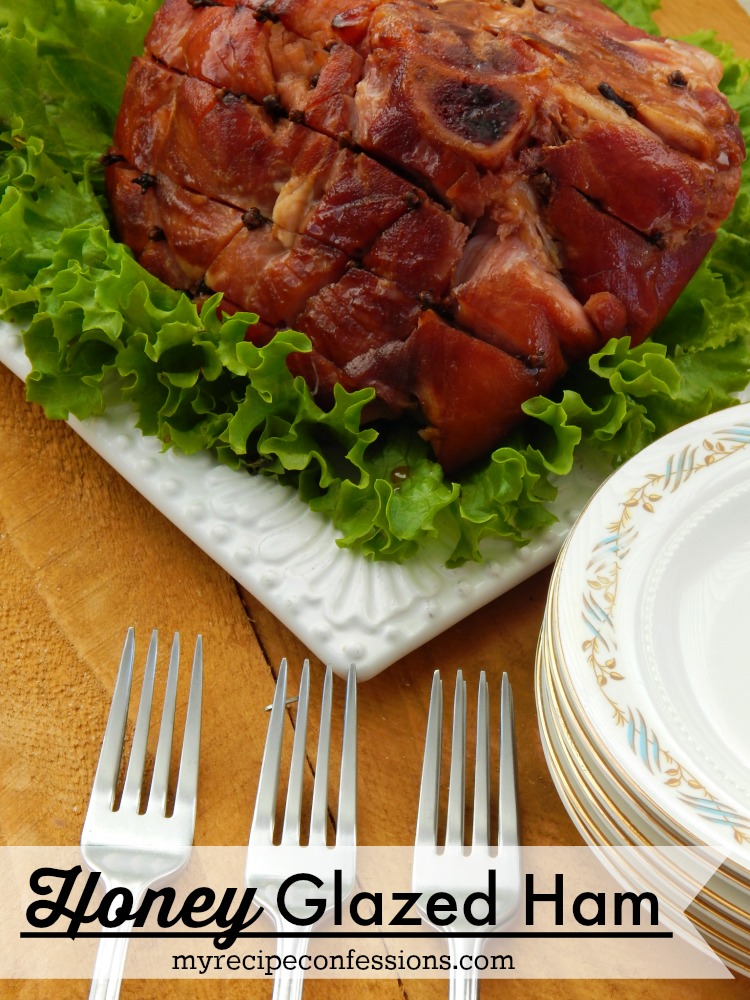 Don't let your holiday ham overwhelm you! Ham is one of the simpiest dishes to prepare. WIth this honey glaze recipe, your ham will look and taste just like the expensive Honey Baked Hams but for half the cost.
When you are making your glaze, make sure to watch it closely. It can burn very quickly.When buying the ham, do not buy the spiral ham, they tend to be very dry. I like to buy a cooked bone in butt or shank ham.
So put your apron on and heat up your oven because your family is going to have the best Honey Glazed Ham they have ever tasted!
With love from my kitchen to yours,
Carrie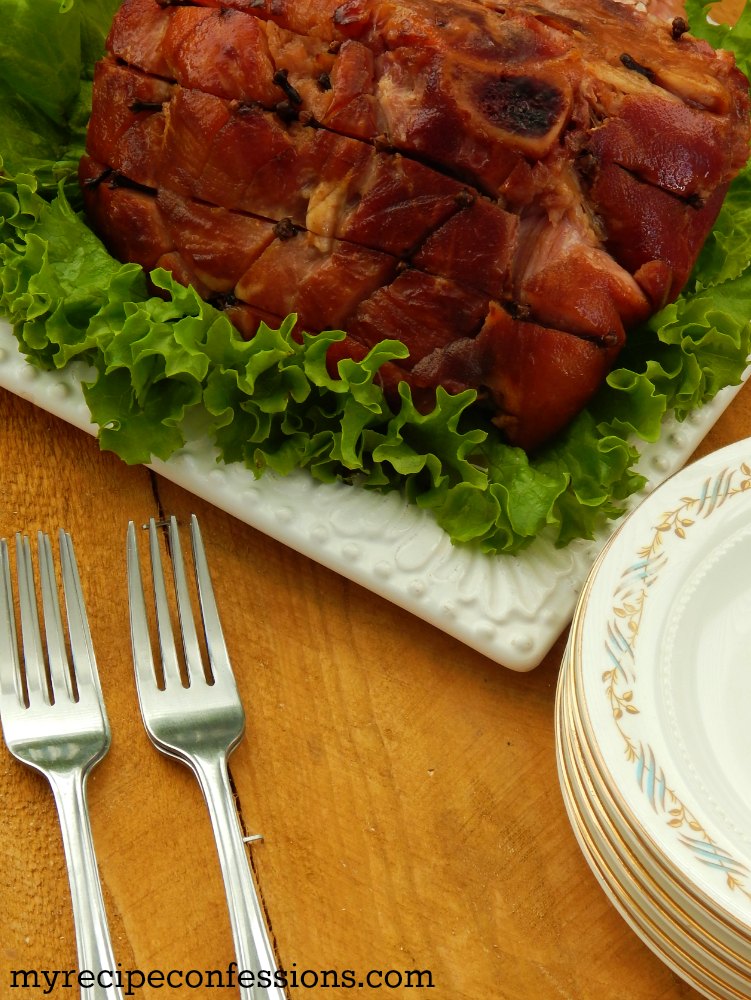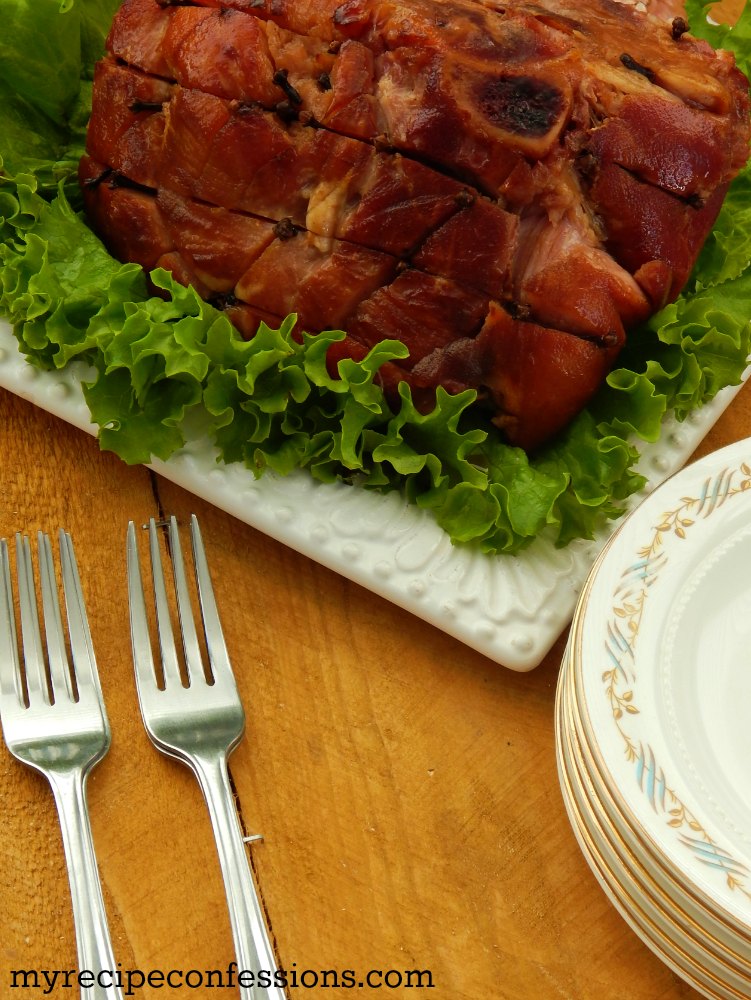 Honey Glazed Ham
makes about 15 servings
1 (5 lb.) ready to eat, cooked bone in ham
1/4 cup of whole cloves
1/3 cup of butter
1 cup of honey
2 tbsp. of dark brown sugar
1/2 tsp. of cinnamon
Instructions
Preheat oven to 375 degrees
1. Remove the wrapping from around the ham. Place the ham in a roasting pan with the fattiest part of the ham facing up. Slice a 1/4 inch deep and 1 inch wide diamond pattern into the fat of the ham. Do not cut into the meat, just the fat.
2. Place the cloves in the center of the diamonds on the top and sides of the ham.
3. In a sauce pan over medium-low heat, bring the butter, honey, brown sugar, and cinnamon to a simmer while stirring constantly. Simmer the glaze for about 4 to 5 mnutes or until it starts to thicken. Keep the glaze warm while you are baking the ham.
4. Generously brush the glaze onto the sides and top of the ham. Place the ham uncovered in the oven and bake for 1 hour and 15 minutes. Baste the ham every 10 to 15 minutes with the honey glaze. During the last 2 minutes of baking, turn the broiler on to caramelize the glaze. Remove the ham from the oven and brush the whole ham with the juices in the bottom of the pan. Cover the ham with foil and let it sit for 15 minutes before carving.